OpenGuild Finance Commits $1,000,000 USD to Pegaxy!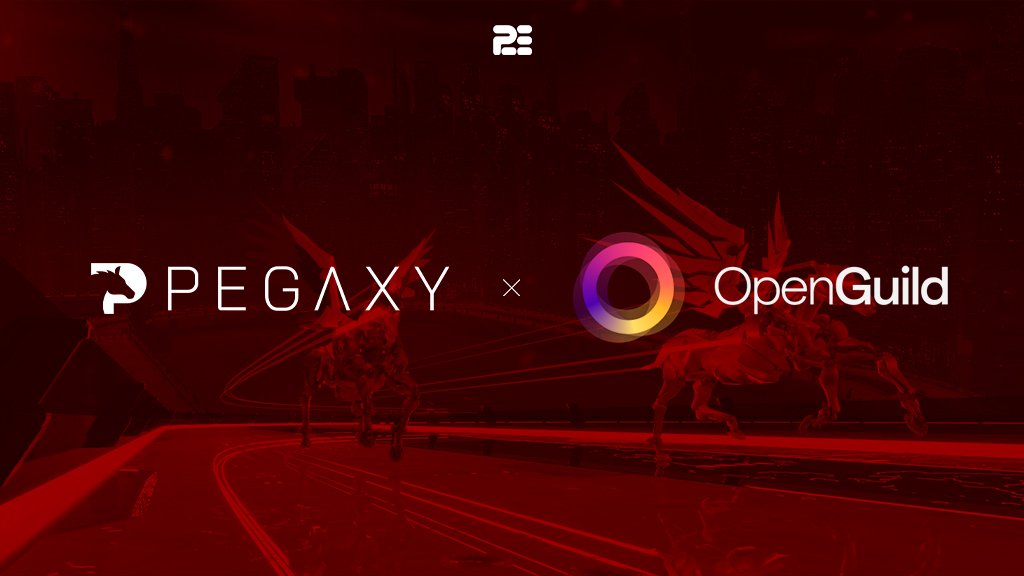 OpenGuild Finance (OGF), an income share financing platform for play-to-earn gaming guilds, has announced that they would support Pegaxy via their P2E Yield Pool.
According to OGF, they plan to give several trusted P2E guilds the ability to deploy up to 1 million USDT worth of capital, which will be used to obtain Pegaxy assets. Guilds also get a management and performance fee that incentivizes them to return investor capital within the shortest time possible.
In turn, these guilds will pay back investor dividends until the capital is fully paid. Renowned certifying firm CertiK audits the smart contracts. The contracts that the guilds need to sign are legally binding.
Overall, this means three things:
Guilds get to have more liquidity to deploy within the Pegaxy ecosystem within a short period of time.

Pegaxy gains a fresh infusion of cash through the sales and transactions done by the guilds.

OGF and investors earn from the dividends that the guilds bring in over time.
Beyond the fresh infusion of cash, this is a massive development for Pegaxy overall. 
Here are some notes to consider:
More funds for development, design, research, and outreach.The people behind Pegaxy want to refine their game and metaverse further. They need more funds to bring the project to new heights.
An opportunity to expand the game's daily active user (DAU) base.There are only 310,000+ Pegas right now and OGF's funds could add a couple thousand Pegas into circulation (as well as players to play them).
Possibly opening up to new markets.More than 80% of the player base comes from the Philippines and Brazil. This new financial boon could signal a way for Pegaxy to go into new markets and expand its audience.
Openguild Finance has the following to say about their partnership with Pegaxy:
"Pegaxy's size (when it comes to current yield) is undeniable. Even with the recent dump in VIS and Pega prices, the payback period is still insanely fast at around 30 days…Despite exploding onto the scene only a few months ago, Pegaxy still has relatively few daily active users and has the potential to grow significantly more."
The thread also mentioned Pegaxy's push to introduce more burning mechanisms, the team's ability to execute the roadmap, and the fact that Pegaxy is already built on Polygon – which means faster access for investor dividends.
It is also important to note that OGF plans to extend the coverage of these yield pool funds to other promising P2E and NFT gaming projects in the near future.
Overall, OGF's announcement is a positive development for Pegaxy. It allows everyone in the Pegaxy ecosystem to thrive within their own space.
What do you think of this development? Moving forward, do you believe that it will help Pegaxy grow in size and expand its target markets?
__________
DISCLAIMER: This is an opinion piece. None of the writings on the website constitute financial advice: P2E News is intended to be a P2E gaming news and updates portal, discussion hub and content/opinion/review aggregator. Please do your own research before investing in any NFT/P2E game out there. Better yet, consult someone within the profession to form an informed stance on your possible investments. For more leaks, news, and tutorials, always check in at P2ENews.com and follow us on social media.