What to Know About The Juice Team: Founder Key NFT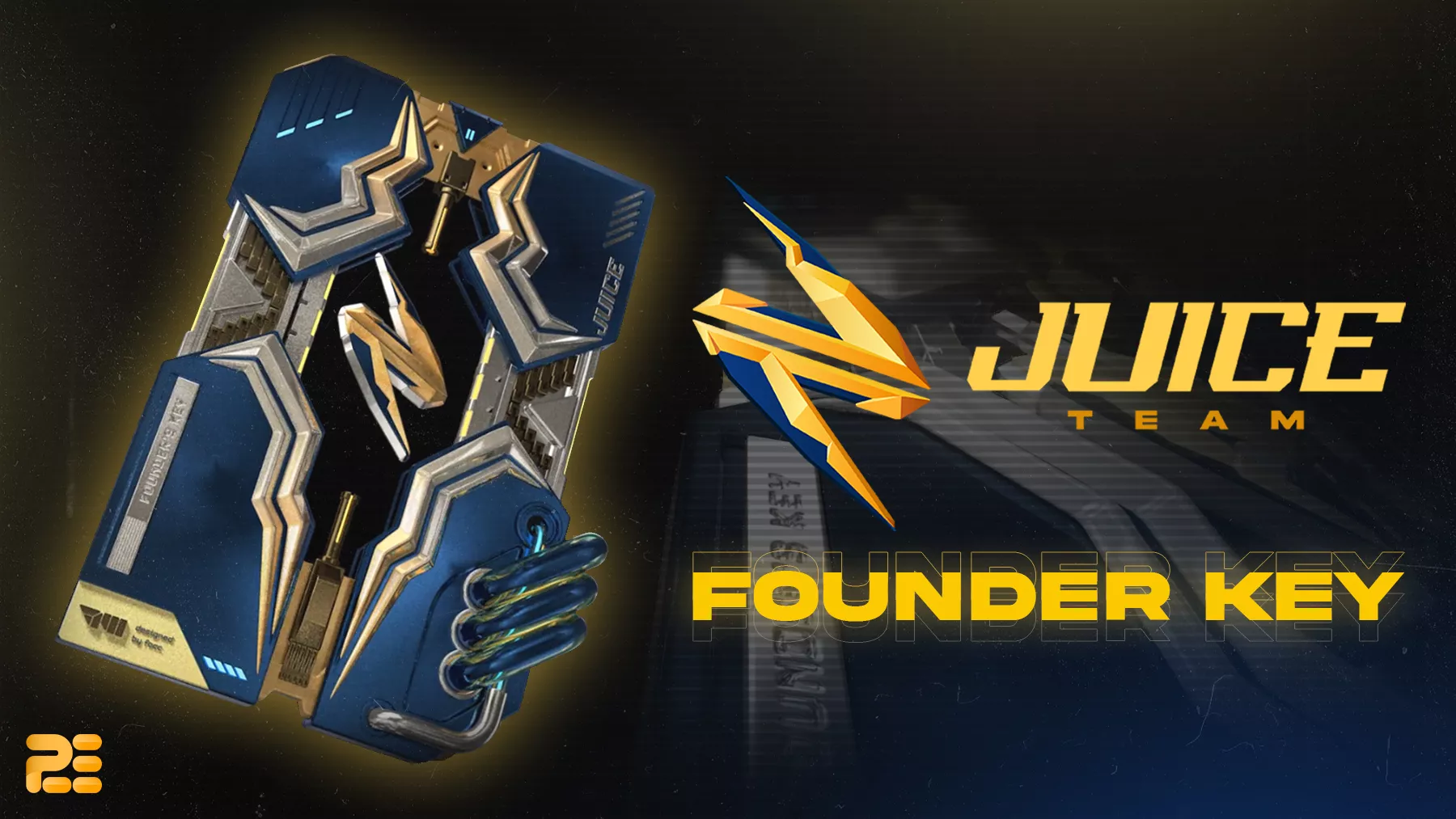 The Juice Team, gaming community and content team, drops a big reveal for the web3 community last November 22, 2022 (PHT). The team officially announced the specific details regarding their much-awaited Founder Key NFT.
The Founder Key features endless utility and connection to a growing network of 25+ games!

⚡️Unique NFT Airdrops
⚡️Earn Juice Tokens
⚡️Whitelists
⚡️Early Game Access
⚡️Alpha Content
⚡️Quests,XP & Achievements

Mint Nov 28th on Polygon!

WHITELIST NOW 📝https://t.co/jneXqRQWu9 pic.twitter.com/BZ8Y13um6m

— The Juice Team ⚡️ (@JuiceGamingTeam) November 21, 2022
If you are looking to dive deeper into what The Juice Team is and what their Founder Key NFT is all about, join us and let us have a look below!
About The Juice Team
The Juice Team, a web3 gaming catalyst, community and content team, is known to be the spearheads and leaders for the new era of gaming organizations.
The team was co-founded by Apex and Cagyjan, one of the OGs in the space since 2017 – leading content creator in web3 gaming and the man who created content before the play-to-earn narrative even existed.
The team aims to innovate the way that gaming organizations engage with their community and reward them through inclusivity to what they've taken part in building with the team.
The team also aims to provide authentic experiences and engagement opportunities through various multi-format gaming content.
Instead of adopting the traditional guild scholarship systems, the team chooses to create maximum value by providing an avenue to connect, and provide a place to connect with fellow gamers.
The foundation of the team is made up of valuable connections garnered through many years in the industry – including over 25 partnerships with the best games web3 has to offer.
Through these partnerships, the team can work further towards their mission to refocus the value they created directly to the community.
Partnership | @StarHeroes_game ⚡️

Entering the stratosphere and onto deep space, we partner with a premium game featured on @Immutable. 🤝

Star Heroes is a multiplayer third-person space shooter designed for esports with top-quality dynamic and competitive gameplay. pic.twitter.com/s0DaOmfZxD

— The Juice Team ⚡️ (@JuiceGamingTeam) November 16, 2022
Among the ongoing partnerships of The Juice Team are the following games or gaming platforms:
Delysium
Star Heroes
My Pet Hooligan
Sipher
Nyan Heroes
Planet Mojo
Champions Ascension
WAX
Tyranno
Elixir
and many more to come!
About The Founder Key NFT
The Founder Key NFT is the ultimate NFT for every gamer as it unlocks the full potential of the metaverse through game integrations. Holders of the NFT will receive exclusive access to platforms, marketplaces, merchandise, events, and NFT assets.
With 25 ongoing partnerships and still counting, the Founder Key NFT gives holders a pass to a one-of-a-kind web3 network with exclusivity. The key features innovation and uncapped value to gamers through an incredible lineup of use cases to the best games web3 has to offer.
The utility of this key will be unlimited with its ever-expanding value, airdrops, free NFT claims, whitelists, and exclusive access to various games and platforms.
The Juice Team have also developed a roadmap for the Founder Key NFT. The current roadmap details are seen below:
Phase 1
User Dashboard – Profile and dashboard wallet management.
Juice Tokens – Earn juice tokens on Discord.
NFT Airdrops – First round of exclusive NFT drops.
NFT Marketplace – Marketplace available on Discord.
Phase 2
Achievement System – Soulbound NFT badges and profile achievements.
Quest System – Complete quests to earn juice tokens.
NFT Marketplace – Market available in dashboard.
Phase 3
PFP Claim – Claim free Juice Team PFP NFTs.
Juice Team Merch – First round of virtual and physical merch drops.
Partnered Merch – First round of partnered virtual and physical merch drops.
To know more about the Founder Key NFT or if you have any questions, read the FAQs compiled and answered by The Juice Team.
Founder Key Minting Details
The following details are the must know and must remember for the upcoming minting of the Founder Key. Make sure to take note of these ones to not get left out!
Founder Key NFT Features
| | |
| --- | --- |
| NFT Airdrops | Claim exclusive NFT skins, loot boxes, weapons, characters, emotes and much more for free! |
| Juice to Earn | Collect juice tokens which can be redeemed through the marketplace for premium NFTs from a huge library of games. |
| Marketplace | Get exclusive access to The Juice Team's private marketplace and use your gathered juice tokens to claim a wide variety of premium NFTs! |
| Partner Whitelists | Grant access to future mints, drops, and events curated by partnered games and platforms. |
| Early Access to Games | You will never get left out again! Gain access to alpha, beta, and game access codes for existing and future partnered games. |
| Exclusive Merch Airdrops | Receive free exclusive merch available only to Founder Key holders! |
| Badges and Achievements | Collect soulbound badge NFTs and achievement rewards. |
| Product Early Access | Be the first ones to purchase physical wearables, cosmetics, and merch curated by The Juice Team and in collaboration with games, artists and various platforms. |
| 10% Shop Discount | Of course, you can slash the prices off the juiciest wearables and merch! |
| Unlocked Alpha Content | Access the most valuable content and alpha web3 has to offer around web3 gaming. |
| Exclusive Event Access | Attend exclusive virtual and IRL events brought to you by The Juice Team, partners, and friends! |
| Discord Role + Private Channel | Unlock a special Discord role, make new friends, play games and discuss alpha with fellow web3 gamers in the community. |
Founder Key NFT Features
Final Thoughts
The Juice Team is among the very few who continue to build no matter what the condition of the space is. The gaming team and its community is one-of-a-kind in terms of building new innovative ways in nurturing a community in the web3 space.
The team and its community will surely be among the ones who will spearhead and be the catalysts in onboarding the next generation of gamers in the web3 industry. Make sure to go get some juice, participate, and connect with The Juice Team community!