Sign Up and Win up to $550 at Crash Gambler's First Crash Clash Tournament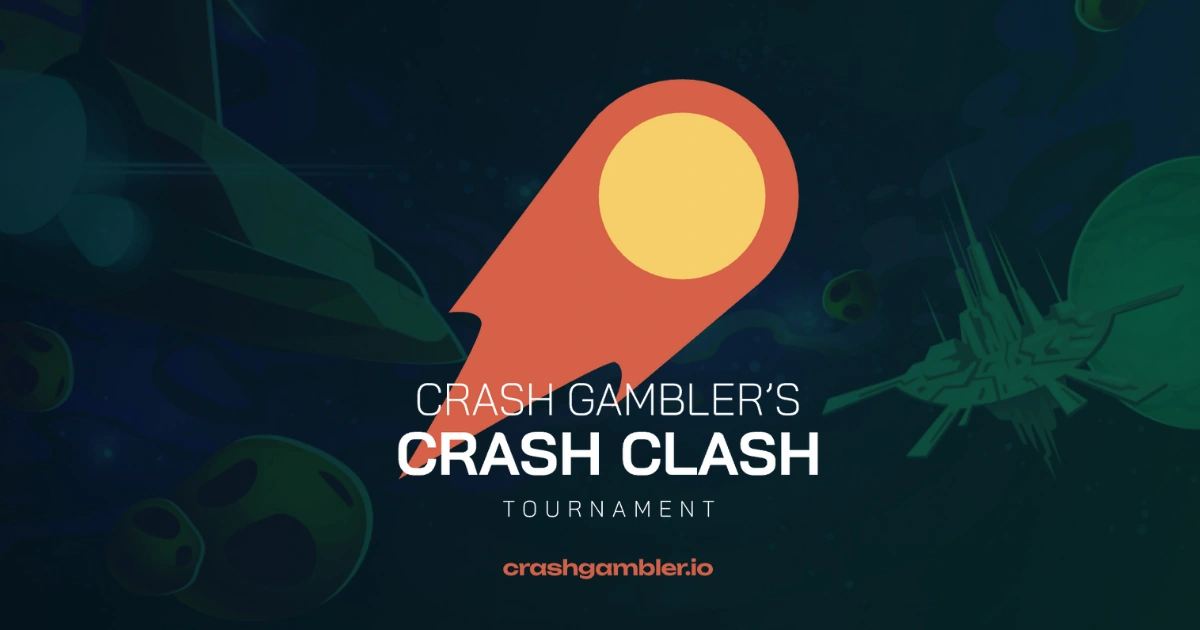 Crash Gambler, the ultimate guide to all things crash gambling, is set to take the crash gambling world by storm with its upcoming event, "Crash Gambler's Crash Clash Tournament."
This highly-anticipated gaming extravaganza is poised to captivate gamers worldwide on September 20, 2023, offering an adrenaline-pumping experience with equal opportunity for all players, an incredible no-deposit bonus, and the opportunity to win the $550 main prize!
What Makes This Tournament Different?
The majority of crash tournaments are in favor of players with big bankrolls. Well, forget about that because they're about to shake things up. To win Crash Gambler's Crash Clash Tournament, you only need to catch the highest multiplier on the tournament day. They don't care about your bet amounts, they only care about your skill and luck!

You can win the entire tournament by placing very small bets. Therefore, the $2 no-deposit bonus they're giving out to any registered tournament participant is truly enough to get you started and even win the entire tournament if luck has it!
Tournament participants will battle it out in the heart-pounding game of Crash by BC Originals, provided by BC.Game casino.
How to Join the Tournament
Gamers aged 18 and above can register for the tournament without sign-up fees. The first 1,000 registered participants will receive an exclusive $2 no-deposit bonus code, redeemable by both new and existing BC.Game players.
To register, simply fill out this registration form or visit the tournament website to register and learn more.
Prizes and Rewards
Winners will bask in glory and claim their share of the prize pool. Crash Gambler is giving away:
$550 for the 1st Place
$275 for the 2nd place
$175 for the third place.
 
And that's not all! The tournament winner will be showcased on Crash Gambler's website, and they will forever hold the spot of being the first winner of Crash Gambler's Crash Clash Tournament.
Sign Up Now!
Ready to take the cake? Here is a quick recap.
The tournament revolves around achieving the highest recorded win multiplier in Crash by BC Originals on the day of the tournament, 20th September 2023. 
Participants must submit a record of their bets (BC.Game Bet Slip) placed on September 20, 2023, at BC.Game casino, specifically within their Crash by BC Originals game. To ensure fairness and transparency, the legitimacy of each bet will be verified using BC.Game BET ID system.
For more comprehensive information and the terms and conditions of the tournament, please visit the Crash Gambler's Tournament Page.