What is Gods Unchained?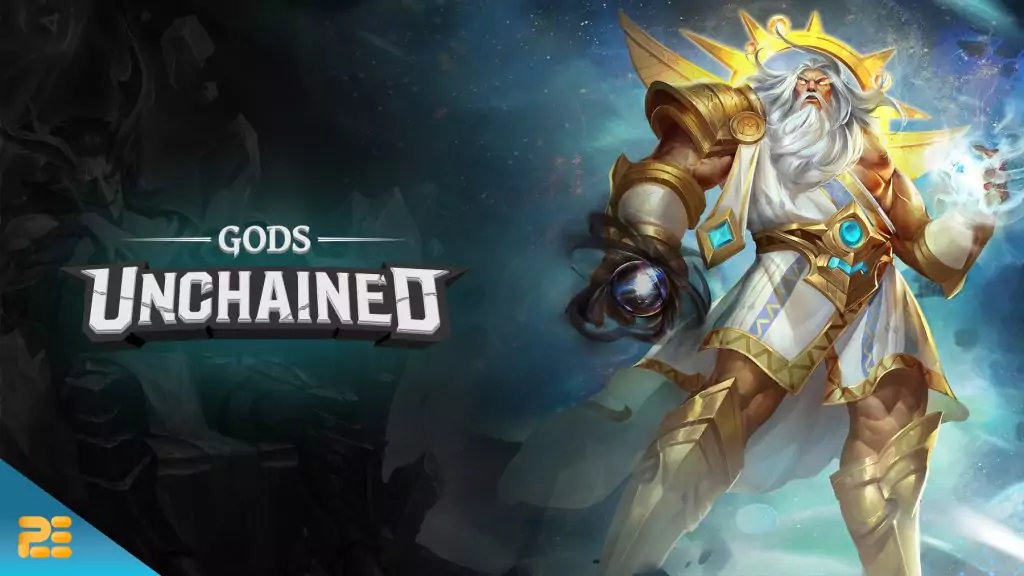 Gods Unchained a free-to-play trading card game that is available to be played on PC and through browser. The game boasts its pioneer status and became one of the most popular play-to-earn games in the industry alongside the other popular games such as Axie Infinity and Splinterlands.
Players in the game can collect various unique cards and create the most powerful deck in competitive play. Players can choose from four different game modes: Tutorial, Solo, Direct Challenge, and Ranked.
Cards can be collected through opening packs. These packs can be obtained by purchasing in the store or through level up rewards. Players can level up their accounts just by playing games. Note that Gods Unchained is completely free-to-play so anyone can start their journey and progress through the competitive decks of the game.
How to Earn in Gods Unchained?
The Gods Unchained ecosystem revolves around the cryptocurrency token $GODS. The $GODS token serves as the primary in-game currency of the game. The following are the use cases of the game's token:
Crafting new NFT assets such as cards that are fully playable and tradable
Fusing cards to improve their quality
Purchasing items through the in-game store
Staking Rewards Pool
Governance and voting
The primary way of earning in Gods Unchained is by selling your collected assets or in-game rewards such as $GODS tokens and collected NFT cards. Note that the game is completely free-to-play so players can basically earn without spending anything.
How to Play Gods Unchained?
To create an account in the game, proceed to the official Gods Unchained website then create an account by providing a valid email address and a password.
Fill in all the required information then download the game. After that, you can now choose your desired username. Don't worry your usernames can still be changed later on! Also, do not forget to verify your provided email addresses through the confirmation email that will be sent through the email provided.
To install the game, simply run the Gods Unchained Setup file that you downloaded. Once installed, log in with your email address and password. Finally, once logged in, update the game client by clicking 'Update' on the left side of the screen. You can now start playing and enjoying the game!
Gods Unchained Roadmap
The Gods Unchained team shared their development timeline through the official whitepaper of the game. Note that the details in this timeline are subject to changes throughout the course of the game's development.
Development Timeline
Phase 1

Token Launch Celebration – Play-to-Earn Event
GU Governance – Participation of token holders
Active Staking Program
Forge reopening for players to fuse new NFTs with the $GODS token

Phase 2

Start of the Daily Play-to-Earn Rewards
New game mode: Sealed Deck
Core Set Expansion – Free-to-Play card set

Phase 3

Prized Events
X3 Expansion Release
Play-to-Earn Campaign 2
Mobile Limited Release

Phase 4

Full release in mobile
Localization
World Tournament
FAQs
How to sell cards in Gods Unchained?
Navigate through the Gods Unchained official website and find the 'Market' tab. Once done, you will be redirected to the official Immutable X marketplace. From there, you can now select cards from your inventory and sell them for the price you want.
How to claim weekend rewards in Gods Unchained?
Head over to the official Gods Unchained website and proceed to the $GODS token tab. Once there, you can scroll down and find the 'Claim Tokens' button. Note that you can only do this if you already have a wallet linked to Immutable X.
Where to buy Gods Unchained token?
Multiple exchanges feature a USD trading pair for the $GODS token, including Coinbase, FTX.us and KuCoin.
Pegaxy Announces Exclusive AMA Session with Value Unlocked CEO!
Pegaxy, the home of racing in the metaverse, has announced an exciting AMA session with the CEO of Value Unlocked (VU), Jake Hall. On February 10, 2023, at 11 AM UTC, Jake will be answering all of your questions and sharing insights into VU, the latest addition to Pegaxy's partners.
Floki DAO Slashes Transaction Tax to Historic Low of 0.3%!
Attention all Floki community members! Get ready for some exciting news! The Floki team has just made a game-changing announcement that is sure to shake up its ecosystem. The transaction tax for the highly sought-after Floki utility token ($FLOKI) has been reduced to an unprecedented 0.3%. This is your chance to be a part of the revolutionary Floki Ecosystem!