HappyLand Successfully Raises $2.97M, With BIG IDO Coming Soon!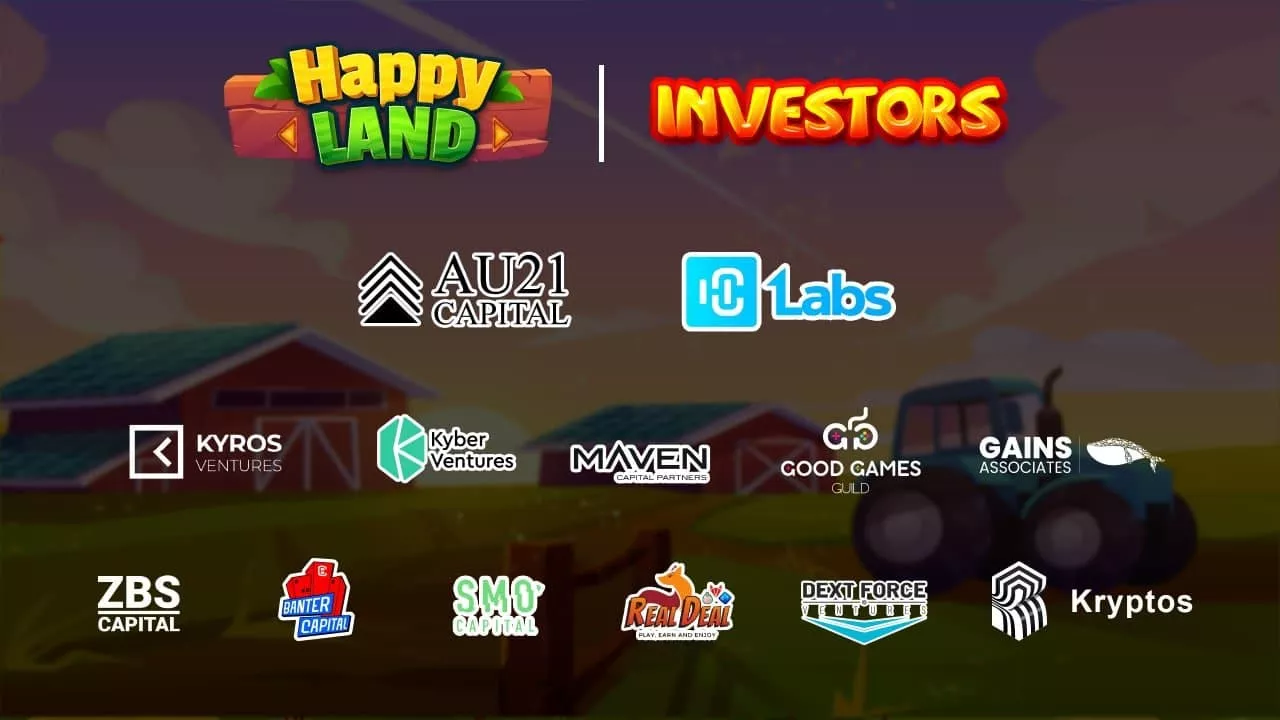 The team at HappyLand have just concluded their investment round with many notable VC's and Guilds including Real Deal Guild and Good Games Guild. See below a summary of their raise and information of their upcoming IDO, you won't want to miss this one!
HappyLand, a farming simulation game and blockchain-driven metarverse development project announces the closing of its private round co-led by AU21 Capital and HC Labs of HC Capital.The round, which was finalised prior to the HPL token sale on December 8 2021, was joined by AU21,HC Capital, ZBS Capital, Banter Capital, Kryptos Fund, Netvrk , Kyber Ventures, Kyros Ventures, Gains Associates, GoodGamesGuild, Maven Capital and SMO Capital.
The funding will be employed to continue HappyLand's investment in in-game digital assets and the farming world across the play-to-earn ecosystem while expanding the game global community with the assistance of gaming guilds.
HappyLand is progressing an exclusive experience by combining NFTs, blockchain mechanics, metaverse technology with traditional farmland management inside the game. The project has early support and encouragement from expert advisors : Stani Kulechov (Founder and CEO of Aave), Santiago R, Kieran Warwick (Co-founder and CEO of Illuvium), Kenzi Wang (Co-founder of AU21 Capital and Cere Network).
HappyLand's success relies greatly on its backers, investors and supporters in the aforementioned list above. Their contribution has created multidimensional experience in a variety of fields including gaming, DeFi, exchanges, NFT, community, which grants the ideal foundation for HappyLand to construct a blockchain-based farming metaverse game. The confidence of the project's partners demonstrated in HappyLand through their financial commitment to the game development further solidified HappyLand resolve to undertake the massive vision of the game.
"AU21 Capital has foreseen the powerful potential of HappyLand as the project possesses the future of on-chain gaming model: well-balanced economy design with monetary reward system, interoperable in-game assets. HappyLand is driven by an advanced dual token system, which can optimize the remaining weaknesses of existing play-to-earn competitors in the market. The more power a game gives its users, the more successful the game will be. In this regard, HappyLand has a great deal of potential to establish itself as a farming game," said Kenzi Wang, Co-founder of AU21 Capital.
"It is an honor for HC Capital to be an early supporter for the very first step of HappyLand's adventure. Through the cooperation, we recognize the passion for gaming and all-encompassing experience in bringing famous traditional gameplay to the broad world of blockchain from HappyLand's team. We believe that they have all the necessary potential to achieve this large-scale goal of becoming a brand new play to earn blockchain game serving the needs of gamers, genuine game fans, and guilds from all over the global," said Ryan Nguyen, Founder of HC Capital.
The team is also on their way to launching their IDO on Polkastarter taking place on 8th December, 2021.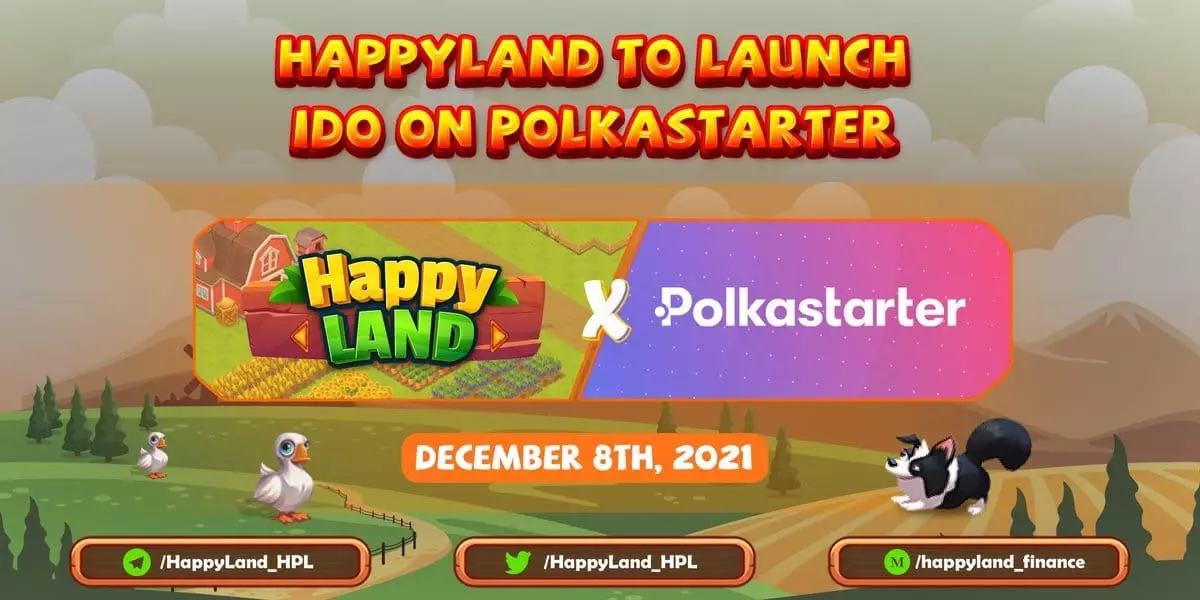 About HappyLand
HappyLand is a blockchain gaming platform, inspired by the Texas countryside. In HappyLand, players will transform into the role of a farm owner cultivating, breeding pets and taking care of his farm. From there, each player will participate in building and multi-farm metaverse with many unique custom styles.