Metadrace Project Closes Down in Slow Rugpull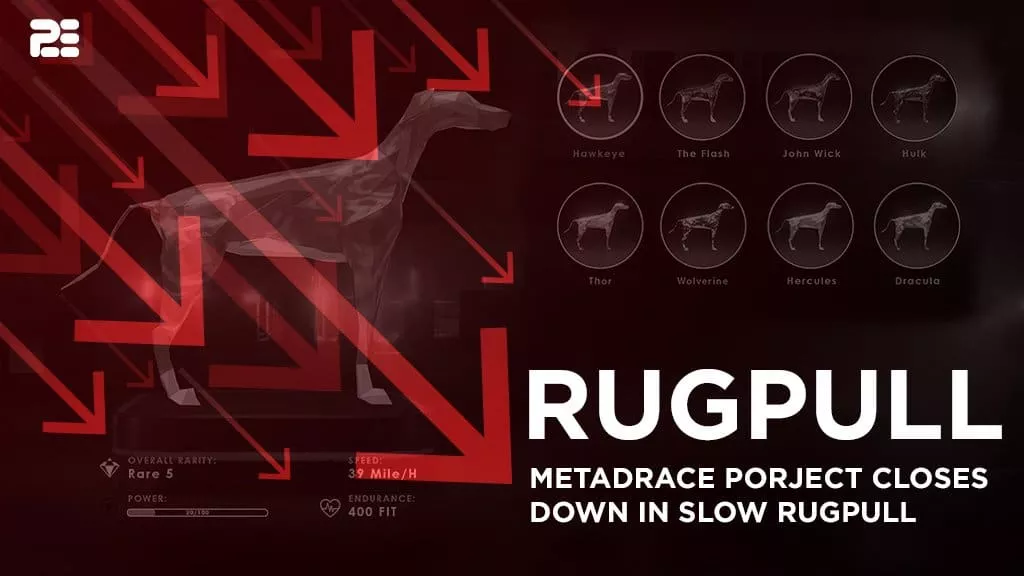 It seems that March was the month of rugpulls – with Metadrace now biting the dust.
The developers of Metadrace, a game hailed to be a Pegaxy and Cyberdogz analog, seemed to have abandoned the project and left their investors and players in a slow rugpull move. The coin value plummeted from an all-time high of $0.21 (P10.5) to $0.0008(P0.04). And this all occurred within the space of a single month.
According to the original whitepaper, Metadarce was envisioned to be "a blockchain-based NFT gift for speed sports and enthusiasts fans, dog lovers, and the E-sports community," where players can train virtual dog NFTs and earn through winning races.
Some signs of the rugpull started to appear on February 14, when the coin's value slowly dipped. It took three weeks before the coin's value went below $0.01 (P0.50) on March 7.
The developer quickly shut down player chat access to the official Discord on March 11.
The project's Discord and Facebook channels are still up. However, there's no more appreciable activity on these handles at the time of writing.
All in all, the project only existed for four weeks before it practically shut down.
Given that many are still recovering from the social and economic effects caused by the global pandemic, this rugpull represents a massive loss for the project's investors.
Once again, this case serves as a timely reminder to do the needed background checks before putting money into P2E and NFT projects. After covering heartbreaking incidents such as CryptoCity, SpacePort, and the like, it is saddening to see that these incidents are still prevalent even as we finish the first quarter of 2022.
We here at P2E News sincerely hope that these kinds of rugpull projects never happen again in the foreseeable future.
__________
DISCLAIMER: This is an opinion piece. None of the writings on the website constitute financial advice: P2E News is intended to be a P2E gaming news and updates portal, discussion hub and content/opinion/review aggregator. Please do your own research before investing in any NFT/P2E game out there. Better yet, consult someone within the profession to form an informed stance on your possible investments. For more leaks, news, and tutorials, always check in at P2ENews.com and follow us on social media.