Philippine-Based P2E Startup Raises Millions! | AcadArena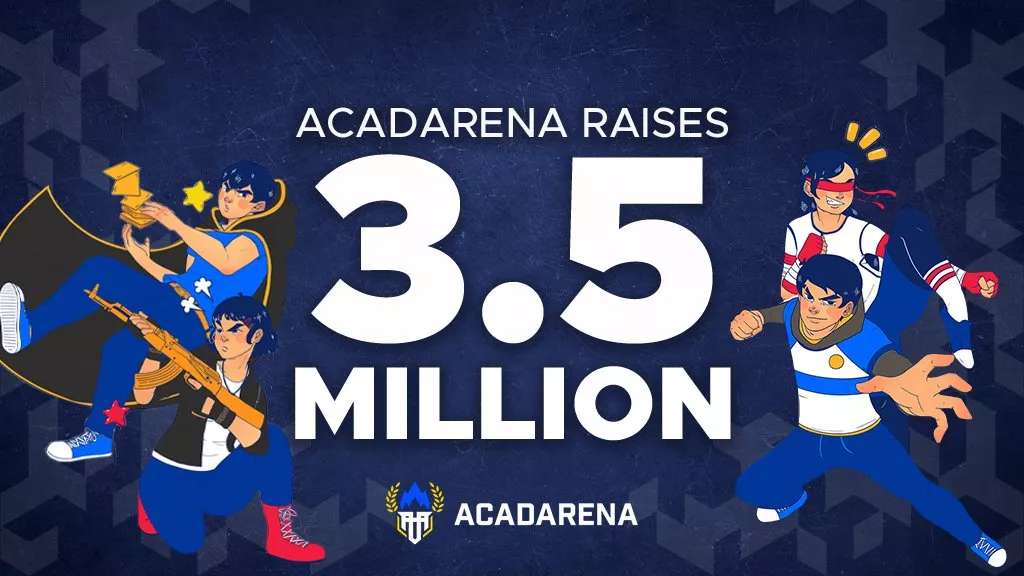 In what could be one of the biggest developments in the Philippine gaming, startup, and play-to-earn space, AcadArena closes 3.5M USD (PHP176M) in funding to enable them to help students graduate by utilizing the metaverse and P2E spaces.
The lineup of 50 investors who got into this funding round includes 1KX, Hashed, Twitch, Crunchyroll, and the co-founders of popular P2E brands Axie Infinity and Animoca Games (the makers of Crazy Hero Defense).
Kevin Hoang, one of the executives of AcadArena, has expressed his happiness at the result of this particular investment round.
"Our team is humbled to be backed by founders who've pioneered the entire industry and validates our mission to students realize their aspirations through games in the Philippines and soon, Southeast Asia as a whole."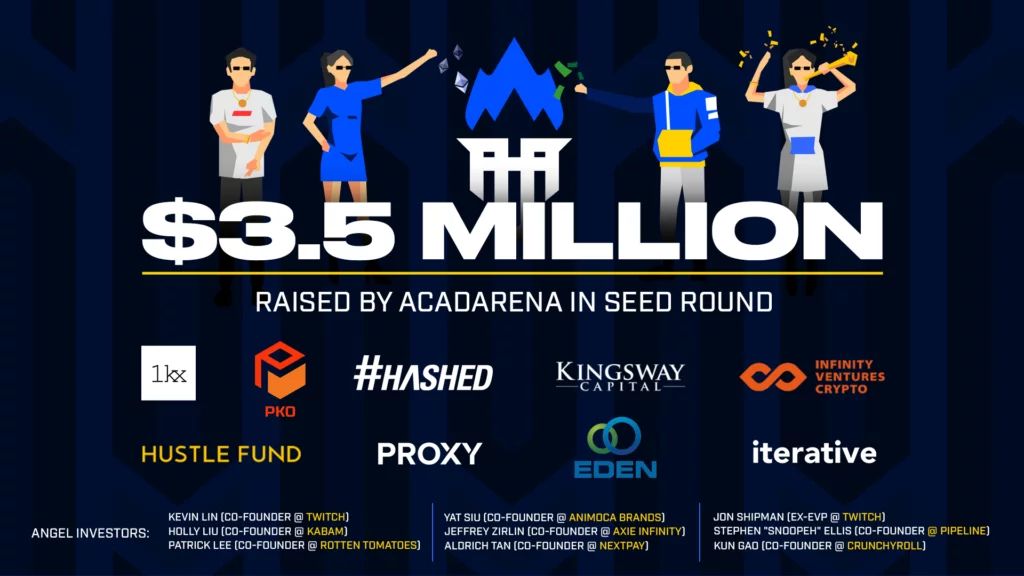 AcadArena's Vision
The Philippine-based gaming and esports startup is known for their initiatives that involve giving P2E scholarships to students, women leaders, and people who want to make their mark in gaming, esports, and all the spaces in between. One particular example is their first-ever mass play-to-earn program alongside a partnership with Filipino-led decentralized gaming guild Yield Guild Games, teaching college students web3 technology while safely and skillfully earning money through P2E and NFT games.
What Will The Funds Be Used For?
The funds will be used to hire more manpower, acquire more play-to-earn assets, product development, strategic partnerships, and further empower student communities not just across the Philippines but possibly Southeast Asia and beyond.
"We're honestly just building what we wish we had when we were students. Growing up, gaming was thought to be a waste of time, but now we're able to provide students with opportunities to connect, earn and succeed through gaming. I am confident that we will be able to reach out to millions more students and validate their passion for games," said Hoang.
We here at P2E News are happy to see that more and more organizations are making huge inroads into the play-to-earn space! For more news, leaks, and tutorials, always check in at P2ENews.com and follow us on social media.
__________
DISCLAIMER: None of the writings on the website constitute financial advice: P2E News is intended to be a P2E gaming news and updates portal, discussion hub, and content/opinion/review aggregator. Please do your own research before investing in any NFT/P2E game out there. Better yet, consult someone within the profession to form an informed stance on your possible investments.