What is Bomb Crypto?
Bomb Crypto is a play-to-earn bomb game wherein players are immersed in a blockchain ecosystem through the cryptocurrency token $BCOIN. In the game, players fight and collect monsters and trade them for profits.
The game revolves around using you bomber heroes which are NFTs and collecting as much $BCOIN as you can. Bomber heroes have the following power stats that vary from different NFT assets and rarities:
Power – Bomb's destructive power
Bomb Range – Area affected by the bomb explosion
Stamina – Energy of the hero
Speed – Hero movement speed
Bomb – Amount of bombs that can be placed at a time
Ability – Skill of your hero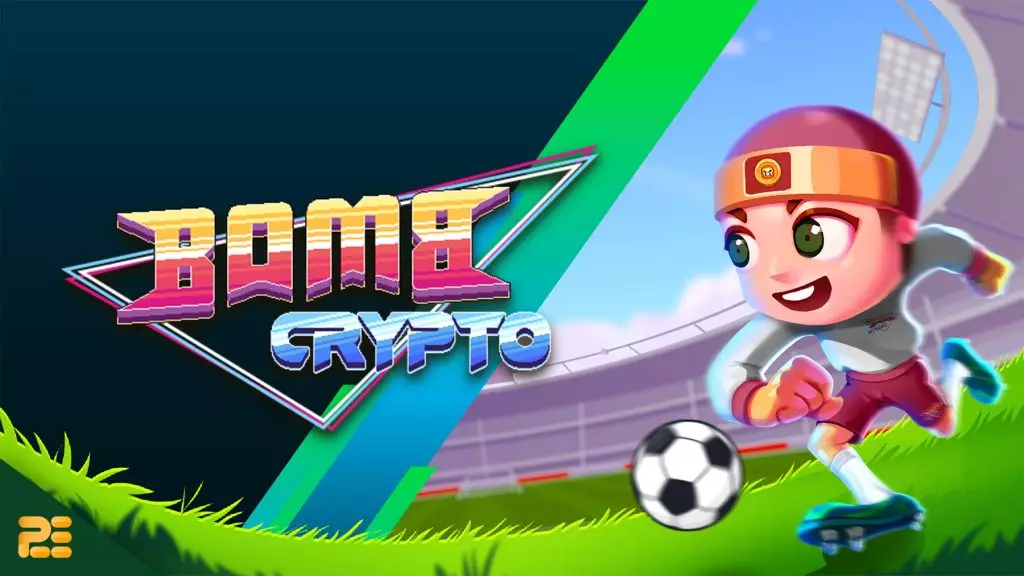 How to Earn in Bomb Crypto?
Your earning heavily relies on your NFT bomber hero rarity. Currently, there are four ways to earn in Bomb Crypto. Listed below are ways on how you can earn your first profits in the game:
Trading Heroes – This can be done by buying and selling bomb heroes through the marketplace.
Treasure Hunt – In this mode, players can earn passively by letting their bomber hero do all the work while you as the owner can leave it and do some other work too.
Story Mode – Collect BCOIN by defeating monsters and progressing through the story.
PvP – Test your skills and battle other players. Players can enter this mode through an entry fee that will be added to the winning pot. Winner takes all.
How to Play Bomb Crypto?
To start playing Bomb Crypto, players need to have at least 10 BCOIN in their MetaMask wallet. Once you have at least 10 BCOIN and you have your MetaMask wallet ready, you can proceed with the following steps.
Proceed to the Bomb Crypto's official website.
Log in using your MetaMask wallet.
Purchase at least one Bomber Hero to play.
Start playing Bomb Crypto!
Bomb Crypto Game Modes
Currently, there are three game modes in Bomb Crypto. The game modes are different from one another and consequently, the rewards obtained from each are also different.
Treasure Hunt – This game mode is an idle game mode wherein players will leave up to 15 of their Bomb Heroes on a map where they drop bombs and destroy treasure chests to earn BCOIN passively.
Story Mode – In this game mode, 15 NFT Bomb Heroes are required to play but you will just choose one Bomber Hero to defeat monsters and progress. Earning BCOINS in this game mode comes from a drop rate when defeating monsters and breaking locks. Also, boss battles in this game mode provides players a chance to earn NFT assets as rewards.
Battle Mode – In this game mode, players will need to test out their skills and battle against other players. Additionally, this game mode requires players to pay an entry fee to join a battle and the winner of the match gets the rewards from the entry fees collected.
Chest Rewards
In the Treasure Hunt game mode, your bomber heroes will destroy treasure chest to get rewards. This is a good passive income while playing the game and doing some other things. One thing to note though is that these rewards come from a table of chances as displayed below.
| | | |
| --- | --- | --- |
| Chest Type | Reward (BCOIN) | Chest HP |
| Brown | 0.0143 | 80 |
| Purple | 0.033 | 170 |
| Gold | 0.163 | 800 |
| Blue | 0.33 | 1300 |
| Jail | Hero | 2000 |
Bomb Crypto Chest Rewards Table
How to Get a Bomber Hero?
Players can get a Bomber Hero through purchasing using BCOIN. There are three ways to do this:
Shop – Players can purchase one Bomber Hero for 10 BCOIN. Heroes obtained through the shop are randomized.
Marketplace – Players can browse auctions and purchase NFTs through the marketplace.
Treasure Hunt Mode – In the Treasure Hunt game mode, players have the chance to rescue a trapped hero. If encountered, your chosen Bomber Heroes have limited time to free the trapped hero. If they are successful in doing so, you get to keep the rescued hero.
FAQs
Where to buy Bomb Crypto?
To buy Bomb Crypto's token, BCOIN, you need to have a decentralized wallet like MetaMask and proceed to a decentralized exchange such as PancakeSwap.
How to download Bomb Crypto on Android?
Bomb Crypto is a browser-based game so you can play the game anywhere and anytime as long as your device supports running a browser.
How to sell heroes in Bomb Crypto?
You can sell any of your Bomb Crypto NFT assets through its marketplace. Through the marketplace, you can list any of your assets in terms of BCOIN. You can access the marketplace through the official website of the game and select the triple bar icon. Then, proceed to the marketplace, connect your wallet, and list your chosen NFTs.