What is Crazy Defense Heroes?
Crazy Defense Heroes: a stress-free, single-player NFT token game available on both Android and IOS mobiles. Does this sound like something you'd be interested in?
Let's take a look at this popular heroic tower defense game by Animoca Games. Certified and audited by no less than CertiK!
What does the game look like?
Just like any other regular mobile game out there, Crazy Defense Heroes is on Google Play and the App Store. Animoca Games gave the game a single-player design aesthetic. Created in 2D, with vibrant graphics, colours, and immersive sounds.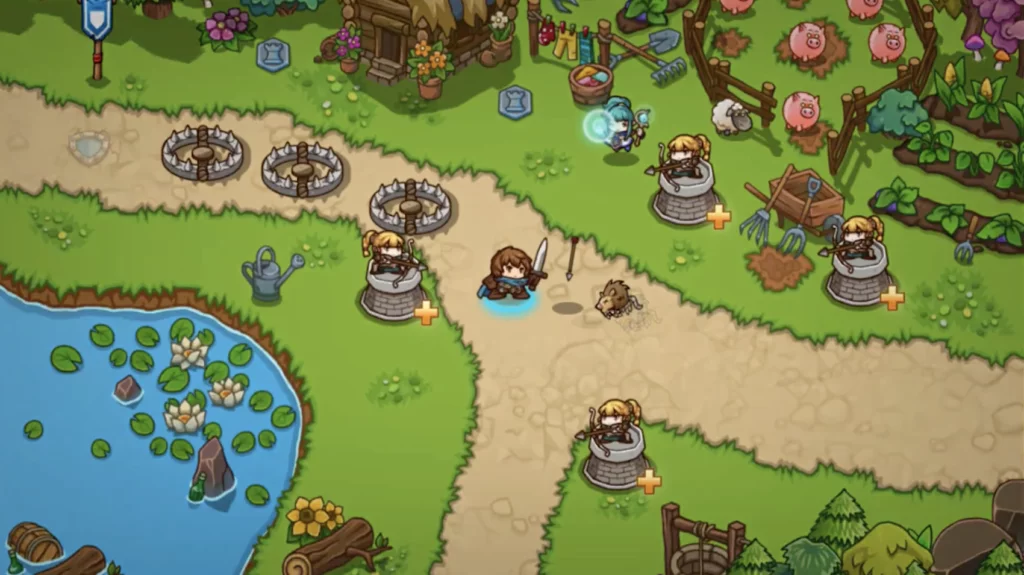 Crazy Defense Heroes Gameplay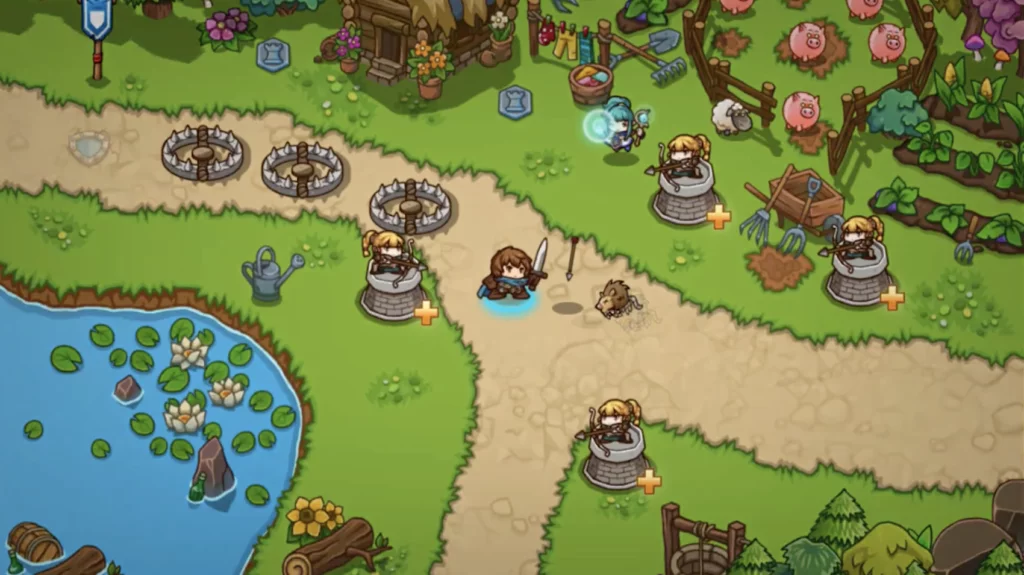 Then, you begin with a zone (represented by an island in the game) that also serves as the game's in-game tutorial section. After finishing the tutorial, you progress to the next island with three distinct zones with different unlock requirements.
Once you reach certain levels, you unlock raids and maps with different difficulty levels. Passing through them with flying colors will allow you to gain chests that contain much-needed upgrading materials as well as rare chests!
Defeat Your Enemies
Players get to face different types of opponents such as skeletons, orcs, and bird creatures. Both heroes and towers face many challenges, ranging from speedy rushers to tanky overseers, as well as magic users that can disable towers and ranged fighters that can decapitate heroes. As such, you have to adjust your lineup depending on the situation.
Each tower has a different function within the game. Some have strong single-target damage, whilst others spread their damage across a wide area of effect (AOE). Still, there are those with special attributes (stuns, slows, mana steals, poison) and there are heroes who are resistant against debuffs! Heroes are more or less the same with towers, except they are moving and can actually die within each map.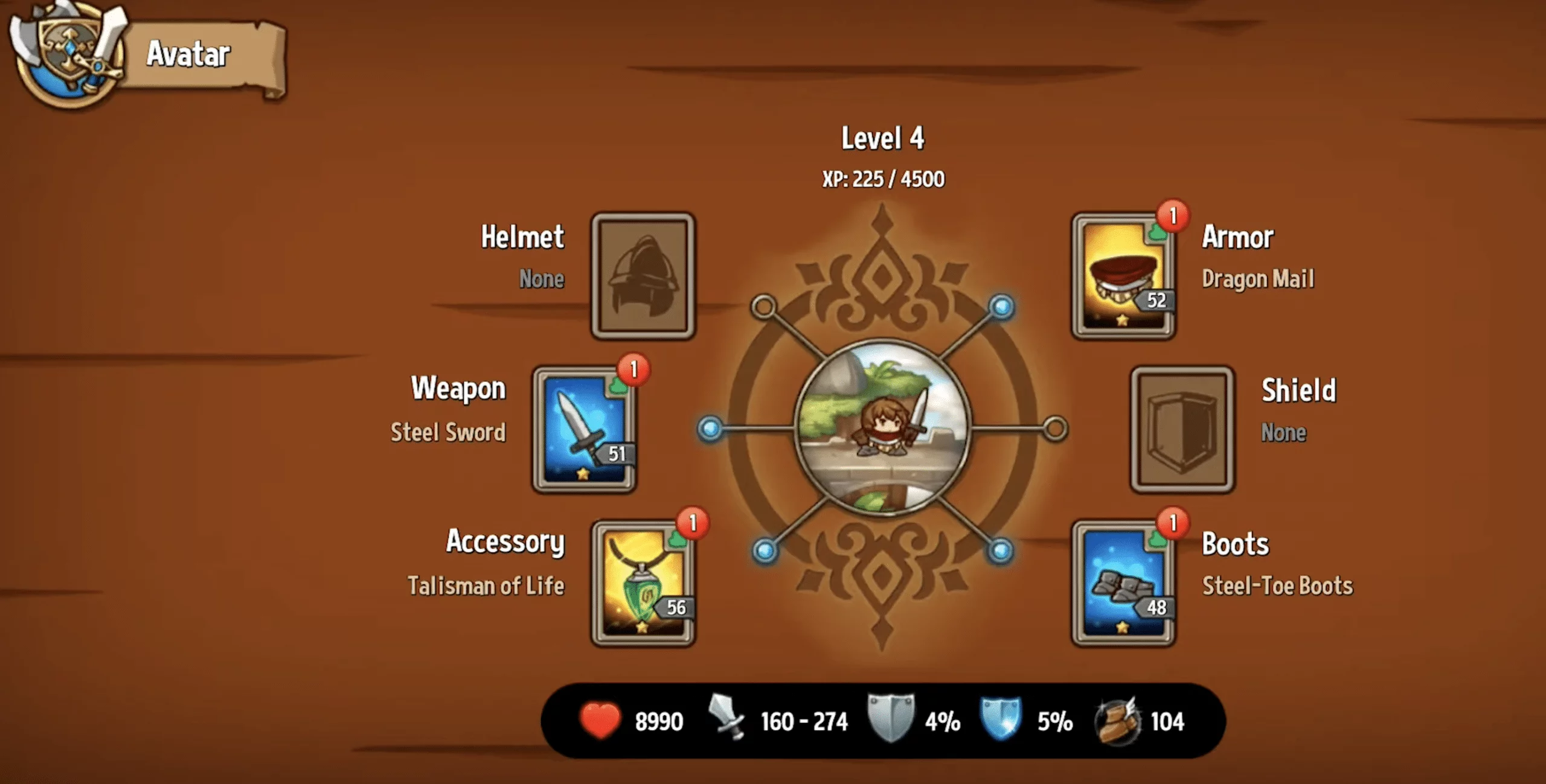 Going on to your avatar, it is your primary hero in the game and comes with you on every single level. An avatar with excellent stats and equipment would be able to help make your life easier on the battlefield.
Finally, spells are helpful when in a pinch. You can stun mobs, poison your enemies, slow them down to a crawl and even call apocalypse from above! Be careful though, as you can only use them a limited number of times.
Level Up!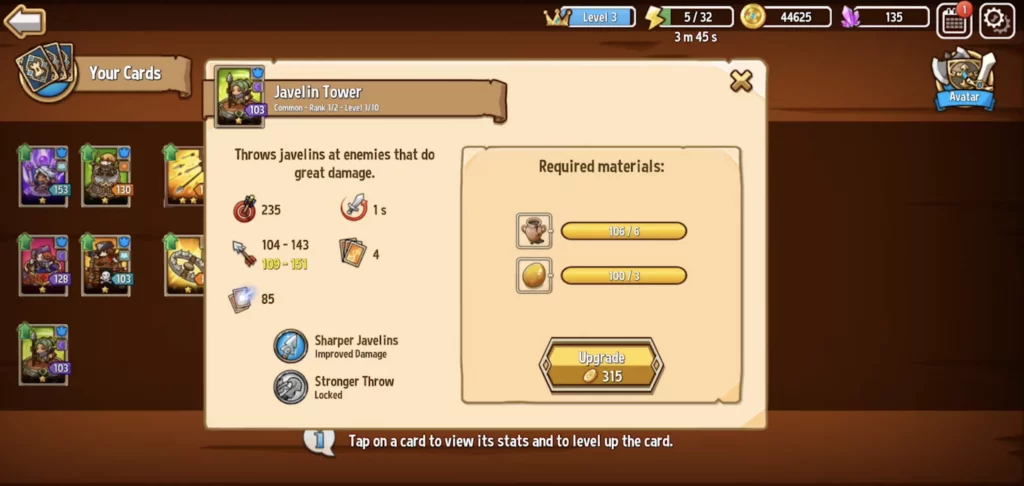 You gain heroes, towers, and spells of varying rarity and strength throughout the game. You can level them up with gold and materials (these differ between each card). Level them up to the best of your ability as they will be helpful when you take them out to missions: They will give you more gold, materials, consumables, and even chests to help you become stronger in the game!
Play-to-Earn & NFT Features
As for the game's play-to-earn component, it's generally dependent on monthly experience events that have varying experience targets. For the month of December, one had to earn 315,000 XP, which is roughly equivalent to having Level 22 in the game. To be able to enjoy the fruits of the game's play-to-earn ecosystem, you have to link your Google account and your MetaMask wallet to your in-game account.
If you play casually every day (finishing one's energy allotment and using up the 45 energy points that a player can gain from watching ads), getting 315,000 XP is pretty much doable as long as you have a decent internet connection and mobile device.
Once you succeed in getting the required experience points, you would be able to have a part of the 1,200,000 TOWER token pool for the month (divided among all players who reached this milestone during December).
Will The Prize Pool Expand?
Given the rapid expansion of the game, it is expected that Animoca will expand the pool and increase the required experience points to allow the most dedicated players (and those who invested significant financial resources in NFTs) to enjoy the fruits of their labor more substantially. Certain in-game events allow players to gain more TOWER tokens as well.
Animoca wants TOWER to become the main multi-purpose token of the Crazy Kings franchise. Players will be able to trade them on cryptocurrency exchanges and sell them off for profits. In addition, they can also NFTs, stake for passive income, join premium tournaments and in-game events. And even create game proposals and vote on them! Thus turning players into active stakeholders of the Crazy Kings franchise!
A quick takedown on Crazy Defense Heroes
The graphics are smooth. The gameplay is responsive and engaging. Considering that tower defense titles are known for their "similar" mechanics and rather predictable in-game engagements. Obviously, the VIP element tied to in-game purchases and the "third-party" in-game currency earning system is also present in this game. Still, it helps that the pauses and fast forwards in this game are free – though one has to be careful when making the in-game speed faster as the minions come pretty quickly in this game!
As for the difficulty of the levels, they are manageable so far! Though one has to be careful when playing to avoid wasting energy (you have to spend 6 energy to play a level and use the same amount of energy to restart it).
Speaking of energy, it's the most important resource in-game… and it's scarce. You only get 1 energy every nine minutes. This means that you have to wait for 45 minutes to scavenge and 54 minutes to play a normal level. Oh, what about if you make a mistake? That's 54 minutes (6 energy) you'll never get back!
One can also use energy to gain more items or do other game tasks. As such, energy management is one of the critical aspects of Crazy Defense Heroes. In addition to gaining more items and levels and generally staying ahead of the curve – of course.
How do you earn the in-game tokens?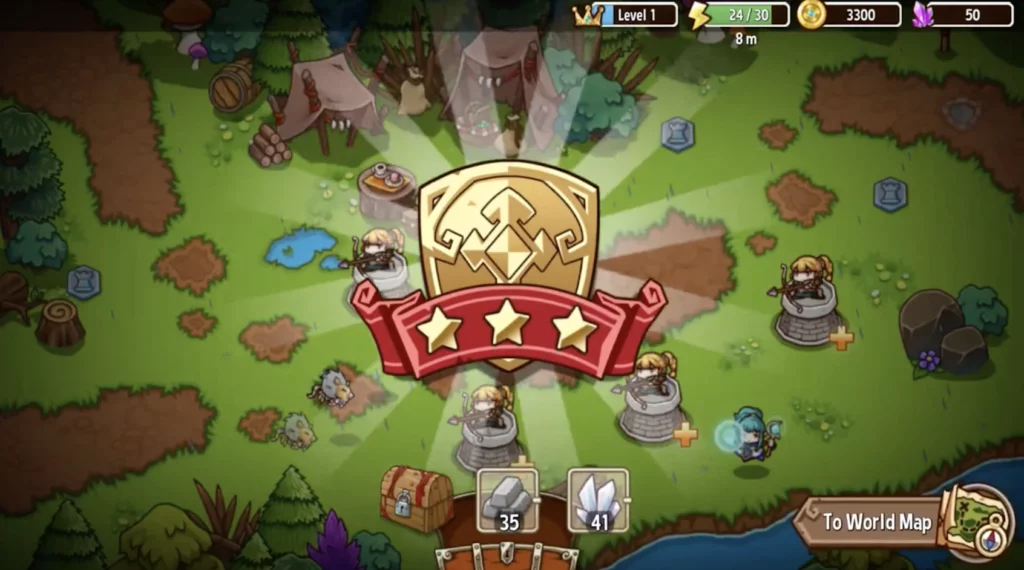 You earn them through two main ways!
First, through grinding in the game. Getting to 315,000 experience within a month allows you to partake in the 1.2 million coin pool for December 2021.
And secondly, by participating in events. Winning six levels with three stars or getting a cumulative total of 16 stars gives you access to a login coin pool and its associated bonuses.
Alternatively, you can also buy them with USDC and/or ETH at SushiSwap, KuCoin, Uniswap, ApeSwap, BitMart, and MEXC Global.
To actually get them somewhere, you have to connect your wallet to the official Crazy Defense Heroes website (TOWER Token) to claim your tokens. At the time of writing, the coin's value is at $0.064 (~P3.20). If you want to make $20, you need around 350 coins.
There's one final catch. No one is currently allowed to cash out the coins earned within the game as the developers are still refining their claiming system.
It's not much, but hey, at least that's something, right?
How do you make use of NFTs?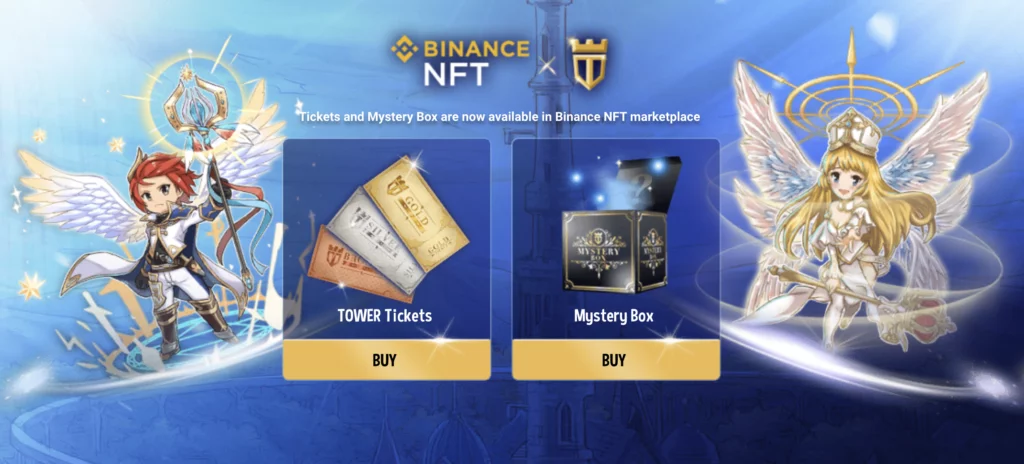 There are three sources of NFTS on the game: chests, tickets, and mystery boxes.
Tower Tickets. These are basically specialized NFT packages with tons of in-game resources. They are available in three levels at the Binance NFT marketplace: Bronze ($199 BUSD), Silver ($299 BUSD), and Gold ($399 BUSD).
As for the Mystery Box, it was priced at $10 BUSD, and is sold out at the time of writing. It usually contains a special avatar skin with varying levels of rarity.
Finally, Tower Chests are tied to the game, as they are purchased using Tower tokens. The bronze chest costs 1,800 TOWER (~$116), the silver chest costs 4,800 TOWER (~$308), and the Gold Chest costs 12,800 TOWER (~$820). The latter chests obviously provide more goodies and NFTs. Right now, they're available for sale on the game's official website.
Meanwhile, players can also earn NFTs through limited community campaigns. This is a viable alternative if one does not have the liquidity needed to buy through the aforementioned methods.
This is where the "pay-to-play" and "pay-to-win" concepts come to life in a single format. These NFTs provide superior utility within the game, allowing players to overcome in-game challenges quicker and grind more easily.
Let's just put it in this way: gacha and classic mobile tower defense gameplay laced with NFTs and some play-to-earn. There's something for everyone!
Overall Thoughts
If you want a chill game that combines aspects of traditional and blockchain gaming on mobile (without the stress of competitive rankings and having to deal with the realities of metagaming), then this game is definitely for you.
Obviously, the game's future would depend on how Animoca Games handles its succeeding developmental steps. Personally, we at P2E News hope that they continue to develop the game positively and hopefully provide another door for gamers to experience the burgeoning metaverse!