What is CryptoMines Reborn?
CryptoMines Reborn is a new version of the previous CryptoMines game. The game aims to provide players a universe wherein there exists a long term NFT play-to-earn game.
Similar to its previous game, CryptoMines Reborn is a game where players can have fun and be immersed in the universe of CryptoMines while trying their best to improve their gameplay strategies and gathering resources and assets like hangars, workers, spaceships and fleets.
The game revolves around the collection and gathering of WCRUX, the core material in the game's metaverse. This material allows players to make a profit while they continue to explore, discover, and improve profit-making strategies.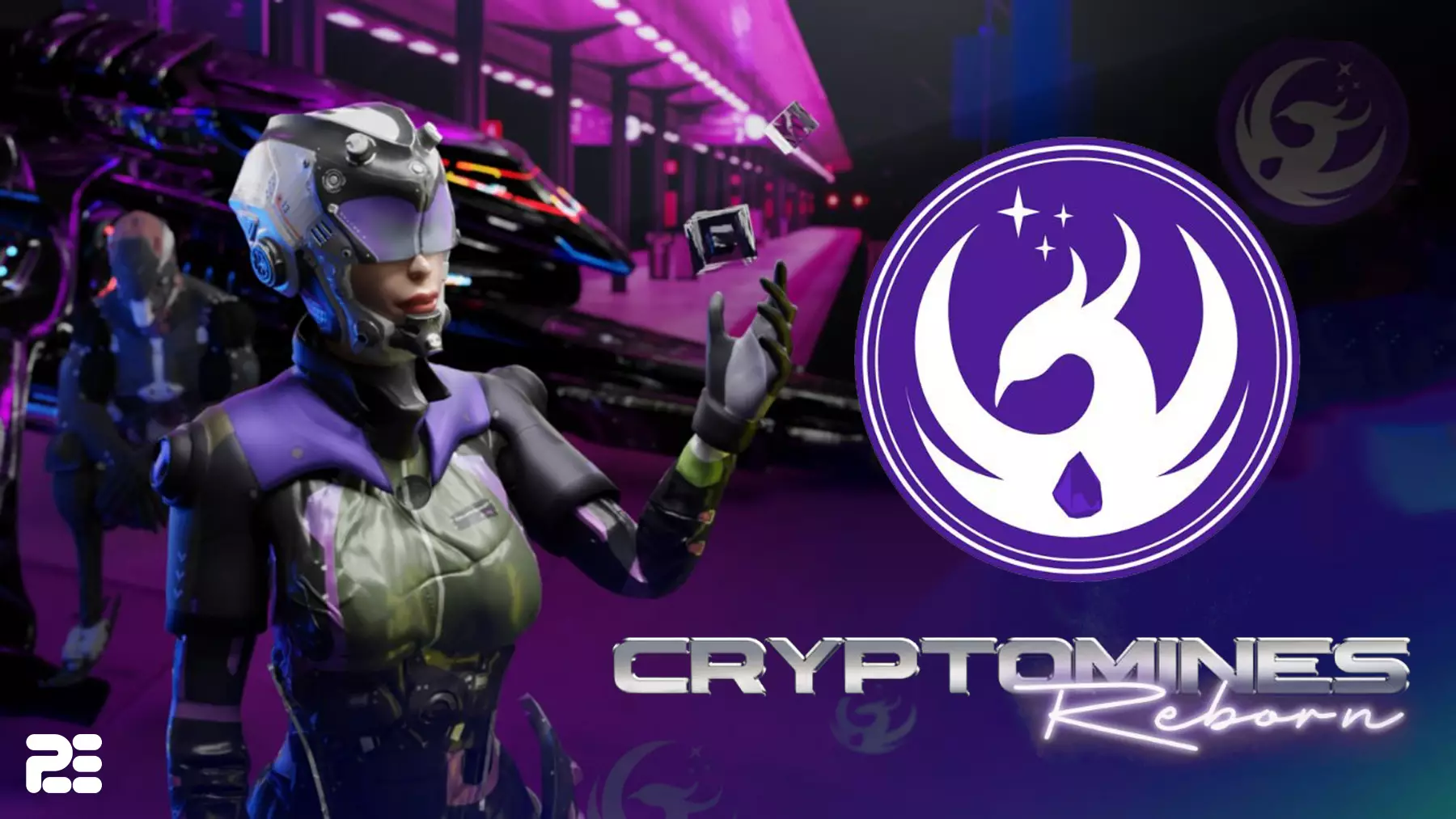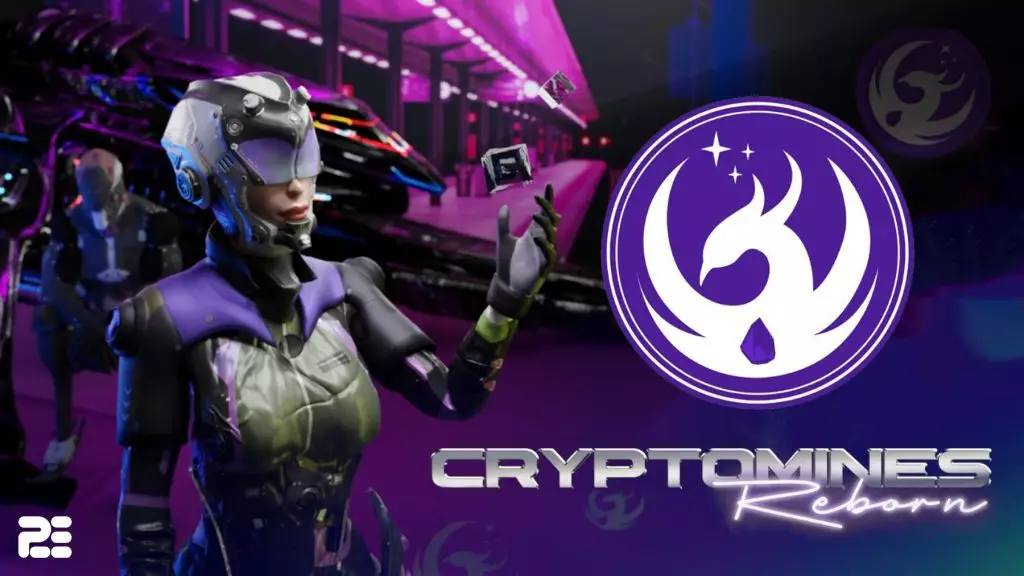 What Happened to CryptoMines?
CryptoMines was previously one of the most popular NFT play-to-earn games on the BNB chain. As the year 2021 was about to end, CryptoMines announced that the game will completely shut down because of the extreme loss of confidence and support by the community towards the game.
Fear, uncertainty, and doubt (FUD) quickly took over the game's community and this was mainly because of the fact that the game development team behind the project had the largest holdings of the game's cryptocurrency token, $ETERNAL.
For the community, this meant that the developers could suddenly rugpull and leave the project behind anytime while dumping the tokens that they own.
CryptoMines reached an all-time high of $801 but 13 days after that, the price drastically dropped down by more than 99% to just around $4.
This sudden drop down caused the project to shut down permanently and fueled the anger of its community members. Some would say that the game developers already did the rugpull to their community.
However, the team behind the project promised that they had a plan to create another version of the game (which is now CryptoMines Reborn) with a vision of learning from the mistakes from the original CryptoMines game and creating a more sustainable metaverse for players to participate in.
How to Play CryptoMines Reborn?
First, players will need to create a digital wallet like MetaMask to connect to the BNB Chain and connect to the game.

Players will also need to acquire $CRUX first so that they can exchange this for Dark Matter later on.

In order to purchase $CRUX, if you already have funds (either crypto or stablecoin) in your chosen wallet (MetaMask), head over to a DEX such as PancakeSwap and swap your funds for $CRUX.
If you do not have any funds yet, create a Binance account and purchase your funds there (for example: $BNB). Then, send them over to your MetaMask.

Exchange the acquired $CRUX for Dark Matter through the game's official exchange.
Once done, players can now mint or purchase the required NFTs to fully participate with the game's ecosystem.

Spaceships
Workers
Fleets (Can be obtained through marketplace or fuse Workers and Ships)

Players can now play to earn!
Spaceships
Spaceships are the only way to travel through the galaxies in CryptoMines Reborn. Spaceships are minted through a loot box system which, when opened, will come from different rarities. Depending on the rarity, spaceships will have different worker capacities. The cost of acquiring a spaceship loot box is 25 WCRUX.
Each Fleet can have a maximum of 10 spaceships which means that the maximum amount of workers inside a fleet is 50. The rarity of spaceships determines the rank and success rate of assembling your fleet.
| | | |
| --- | --- | --- |
| Rarity | Loot Box Chance | Max Number of Workers |
| 5 Stars | 5.6% | 5 |
| 4 Stars | 9.3% | 4 |
| 3 Stars | 15.9% | 3 |
| 2 Stars | 26.1% | 2 |
| 1 Star | 43.1% | 1 |
Spaceships Stats in CryptoMines Reborn
Space Workers
Workers are the main mining force for collecting WCRUX throughout the galaxies in CryptoMines Reborn. The higher the rarity of workers and the larger their numbers, the more benefits can be gained.
Space workers are minted through loot boxes where their rarity and Mining Power will be randomly determined. The cost of acquiring a worker loot box is 25 WCRUX.
| | | | |
| --- | --- | --- | --- |
| Rarity | Loot Box Chance | Min MP | Max MP |
| 5 Stars | 8.6% | 211 | 261 |
| 4 Stars | 12.3% | 145 | 190 |
| 3 Stars | 17.7% | 92 | 133 |
| 2 Stars | 25.2% | 47 | 93 |
| 1 Stars | 36.2% | 15 | 65 |
Space Workers Stats in CryptoMines Reborn
Sustainability Features in CryptoMines Reborn
The sustainability of CryptoMines Reborn is the core pillar where the game is anchored. The main point of the development of the game is to provide players are new metaverse that is completely different and improved from the previous version of the game.
The game introduces new sustainability mechanics such as:
Durability and asset repair system
Clash mini-games, lottery, and Casino Planet
Land systems
Cosmetic boxes
Custom avatars and names
Improved security features
Stardust
Stardust is a new in-game material in CryptoMines Reborn which is used to repair your fleets or converted to Health Packs that can be sold in the marketplace. The material is obtained by burning Spaceships or Workers. More Stardusts are obtained from burning higher rarity assets.
| | | |
| --- | --- | --- |
| Rarity | Stardust per Spaceship Burned | Stardust per Space Worker Burned |
| 5 Stars | 1049.38 | 1062.05 |
| 4 Stars | 550.92 | 594.75 |
| 3 Stars | 472.22 | 451.02 |
| 2 Stars | 396.66 | 378.85 |
| 1 Stars | 340 | 340 |
Stardust Chart in CryptoMines Reborn
How to Earn in CryptoMines Reborn?
There are many ways to earn in CryptoMines Reborn. Among those are the following:
Gathering WCRUX and selling $CRUX
Selling NFT assets such as:

Spaceships
Space Workers
Fleets
Health Packs

Selling skins (in the future)
Earning from the Land system (in the future)
Fleet staking
Participating and winning in mini-games such as:

Clash
Intergalactic Lottery
FAQs
How to connect MetaMask to CryptoMines Reborn?
Proceed to the official website of CryptoMines Reborn. From there, access the game's official link and click 'Play'. You can find the "Connect Wallet" option around the upper right corner of the screen and connect your MetaMask wallet.
How to play CryptoMines Reborn in mobile?
Since CryptoMines Reborn is running on browser, anyone can play the game on any device as long as it support browser usage and MetaMask. Simply head over to the game's official website and access the game through there.
Is CryptoMines legit?
The former CryptoMines game is no longer available and was completely shut down due to massive FUD, disappointment from community members, and economical mistakes. The developers behind the game, however, created a new version of the game called CryptoMines Reborn which aims to provide players a new and improved metaverse of CryptoMines. Kindly do your own research first before investing your hard-earned money in any NFT play-to-earn projects.