What is JobTribes?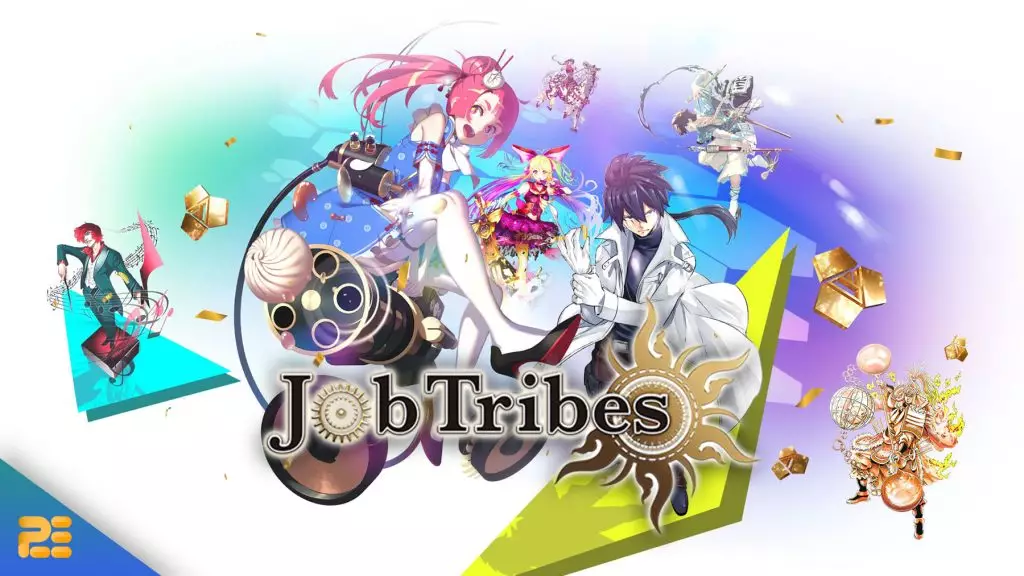 JobTribes is the first game release by the PlayMining platform. The game is a trading card game wherein players are tasked to collect amulets called Job Lords and power up their levels through the game. Job Lords represent real world occupations and professions in the world.
These Job Lords also have amulets that are distributed among 12 different industries. Players can collect new Job Lords through the recruitment system of the game. Job Lords can also be powered up through leveling using other Job Lords. The gameplay of JobTribes revolves around picking 6 cards to form a deck and assemble your strategies using specific skills.
How to Earn in JobTribes?
The game also features the cryptocurrency DEAPcoin issued by Digital Entertainment Asset Pte. Ltd. (DEA). Players can earn DEAPcoin through various play-to-earn mechanisms and they can use it to purchase NFT assets.
PALEcoin is another cryptocurrency within the JobTribes ecosystem. It is the in-game currency of JobTribes and can be exchanged for DEAPcoin or used for leveling up Job Lords.
Through PvP arena, players can test out their skills and developed strategies in order to battle it out against other players. Players in the leaderboards can get rewards through PALEcoin, DEAPcheck, enhance items and other exciting rewards.
JobTribes Recruitment System
There will be available amulets for the new players upon playing the game but in order to progress further into the game, players will need to recruit more amulets. Players will need to accomplish quests and win PvP arena battles to get rewarded through stones which can be used for recruitment.
There are four types of stones: Red (Ruby of Passion), Blue (Sapphire of Devotion), Green (Diamond of Innovation), and Yellow (Crystal of Eminence). Players will need at least one stone each type for recruitment.
To recruit an amulet, proceed to the third icon from the left at the bottom of the screen. On the next screen, select 'Job Ad'. Enter the amount of stones you want to consume. Simply click 'Finish' and then, 'OK' to proceed with the recruitment.
Once done, a time duration will displayed for the time remaining for players to wait for the new amulet. Players can recruit up to four amulets at a time.
JobTribes Amulets
Amulets differ through three different aspects such as Industry, Attributes, and Rarities.
Industry
There are 12 different industries for amulets:
Gatherer
Public Servant
Education
Medicine
Crafter
Information/Transportation
Finance/Real Estate
Specialist
Merchandise
Entertainment
Services
Unknown
Attribute
There are 6 types of attributes in JobTribes:
Fire
Water
Nature
Earth
Poison
Thunder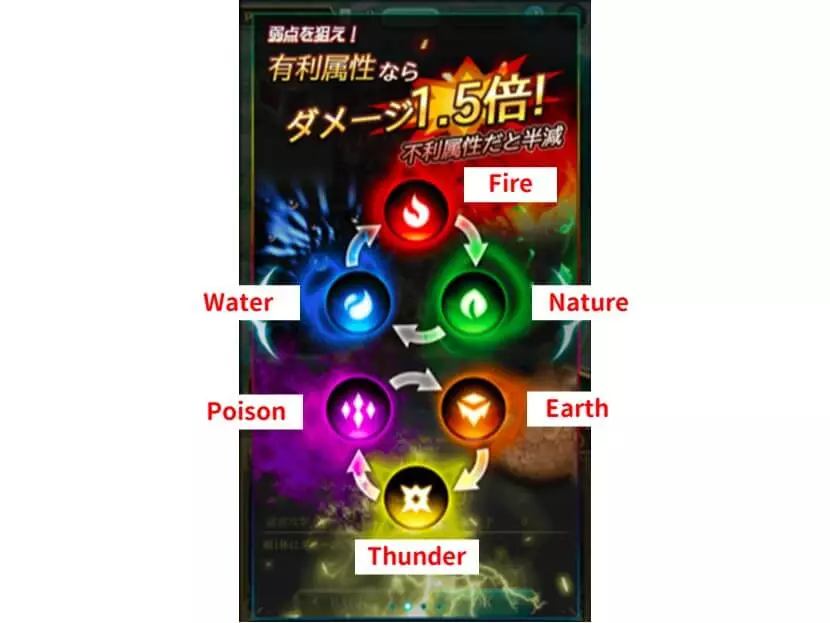 There are attributes who are more effective against other attributes as displayed in the photo above. Fire beats Nature, Water beats Fire, and Nature beats Water. Similarly, Earth beats Thunder, Poison beats Earth, and Thunder beats Poison.
Rarity
There are 4 different amulet rarities in JobTribes such as Common, Rare, Epic, and Legendary. Legendary rarity is the strongest rarity in the game, and consequently, Epic, Rare, and Common follows, respectively.
FAQs
How to download JobTribes?
JobTribes is only available through browser. Be careful with anything that asks you to download any software to play JobTribes.
What are the Amulets per industry in JobTribes?
There are many Amulets per industry in JobTribes. There are 12 industries in the world of JobTribes such as:
Gatherer
Public Servant
Education
Medicine
Crafter
Information/Transportation
Finance/Real Estate
Specialist
Merchandise
Entertainment
Services
Unknown
To know more about the amulets per industry, kindly view this compiled list.
Is there a scholarship in JobTribes?
Yes. Players can lend their NFT amulets to other players who do not own NFTs. To know more about the scholarship system of JobTribes, proceed to this specific section in the website provided by the JobTribes team.