What is League of Ancients?
League of Ancients (LOA) is a MOBA NFT-game inspired by Dota 2 and League of Legends that enables people to own every asset they acquire within the game, using the power of blockchain. LOA aims to create an engaging community with a thriving economy, focusing on free-to-play and play-to-earn mechanics, and transform the esports scene so that everyone can earn like a professional gamer.
The project is venturing into a genre with a player base of over 250 million worldwide, where only 0.01% generate income from it, and the average player spends 8 hours a day playing MOBA games. LOA is the latest evolution for MOBA games, where players can convert their enjoyment and commitment into real-world assets.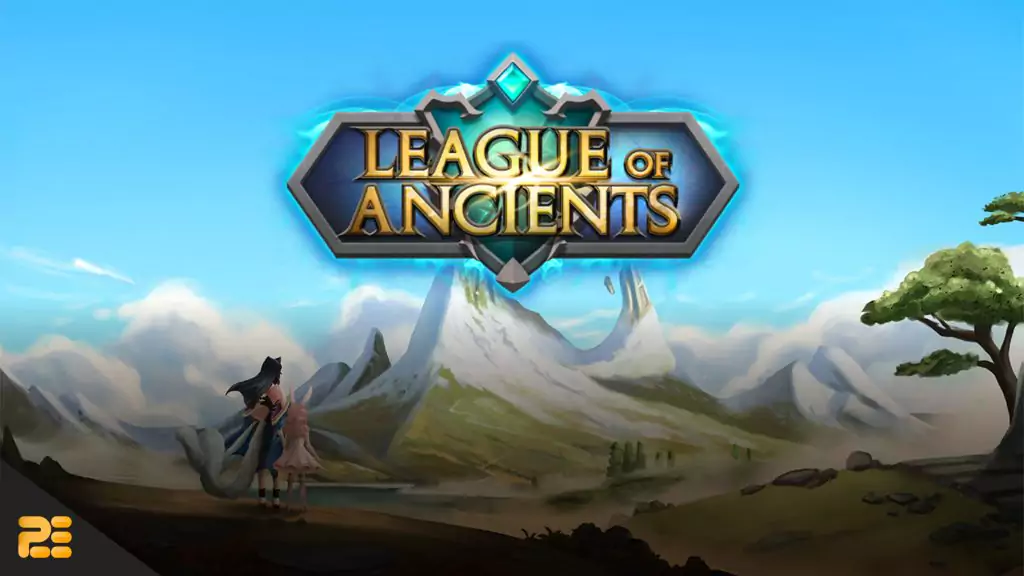 Heroes
Tank
Leon Fist

Role: Initiator, Durable, Disabler
Attack Type: Melee

Kek the Toad

Role: Initiator, Durable, Disabler
Attack Type: Melee

Tarlos

Role: Initiator, Durable, Disabler, AOE
Attack Type: Melee
Mage
Lorie

Role: Disabler, Nuker, AOE
Attack Type: Ranged

Neekomani

Role: Escape, Nuker, Carry
Attack Type: Melee

Mortus

Role: Disabler, Nuker, DoT
Attack Type: Ranged
Marksman
Atalanta

Role: Carry, Pusher
Attack Type: Ranged
Assassin
Masked Yasuke

Role: Carry, Escape
Attack Type: Melee

Nightshade

Role: Carry, Escape
Attack Type: Melee
Support
Calantha

Role: Support, Healer, Disabler
Attack Type: Ranged
Game Modes
League of Ancients (LOA) is a 5v5 PVP team battle MOBA game where 10 players will be divided into two sides, the Luminous and Shadowhorde, and fight to destroy the opposing team's base. The map is divided into lanes, guarded by enemy minions and turrets, and there is a jungle and river that players can use to strategically hunt powerful creatures, escape, ambush and navigate the map. This PVP game style has been around for over 20 years and has proven to be very entertaining and exciting.
Classic
Classic Match is the foundational game mode in League of Ancients and is a 5v5 PVP experience where Hero Skins do not affect in-game stats. It is designed for beginners to familiarize themselves with the gameplay mechanics, and players are free to choose any hero to play with, but only one of each hero can be on a team. Players can earn $ASL by completing each normal match.
Ranked
Ranked Match is a competitive seasonal game mode that allows players to compete with others within their ranked division bracket. Players can earn MMR and $ASL every time they win a match, with the amount of earnings being higher compared to playing a classic match. The rank titles range from Sentinel to Overlord, with the latter being the highest rank. When the season ends, rankings will be reset and a new season will begin.
Tournament
The Tournament feature in League of Ancients allows organizers to host in-game tournaments which are supervised by the game. Participating teams need to pay a registration fee, and the prize pool consists of $LOA tokens. The registration fee collected for the tournament is shared between the participating teams and the tournament organizer, with the organizer taking 5% for administration purposes.
Runes
| | | |
| --- | --- | --- |
| Runes | Type | Description |
| Berserk | Passive Skill | Dealing damage with skills increases physical attack for a period of time. This skill has a cooldown. |
| HP Rune | Passive Attribute | Increases HP based on level |
| Mana Rune | Passive Attribute | Increases Mana based on level |
League of Ancients Runes
Incantations
| | | |
| --- | --- | --- |
| Mantra | Description | Cooldown |
| Return | Return to base after channeling for 5 seconds. Channeling is cancelled if hero is hit or moves. | No CD |
| Frenzy | When triggered, gains bonus Attack Speed and Attack Damage for 5 seconds. | 90s |
| Vengeance | Deals damage (based on level) to forest minions/creeps. Each kill recovers HP based on the maximum HP of the creep. | 40s |
| Restoration | Recovers HP and mana by certain amount. This will affect allies nearby as well. | 90s |
| Barricade | Grants a shield that blocks damage. Applies to self and one nearby ally. | 90s |
| Conjuring | Deals Magic Damage and stuns enemies for a period of time, within certain radius. | 50s |
| Blink | Instantly teleports to a target location. | 50s |
| Tranquility | Silences the opponent, disabling all spells and skills. | 90s |
| Bounty | Targets an opponent, granting vision of the enemy for a period of time. Executing that enemy will grant bonus gold. | 90s |
| Oracle | Plants vision on a certain area for a period of time. | 90s |
League of Ancients Incantations
FAQs
What is the League of Ancients NFT marketplace?
This place is where every transaction of all items will take place within the LOA ecosystem, within and outside of the game. It also provides a place for users to unlock their capsules to obtain different rarities of NFT Skins, participate in various events to earn rewards and utilize their NFT Skins to earn more $LOA tokens.
What are the NFT skins and rarities?
There are currently 9 different rarities, which are Basic, Epic, Elemental, Champion, Legendary, Mythical, Event/Seasonal, Genesis and Immortal. Similarly to other MOBA games, NFT Skins provide various cosmetic appearance of the respective hero in-game.
How to get more LoA Capsules?
There will be Raffle Events for LOA Capsules that is based on a lottery-system. Alternatively, you can purchase the capsules in the Marketplace or join upcoming events where the LoA team will be giving away various capsules as prizes.