What is Mist?
Mist is a metaverse world that is created to cater for an open-world experience of action MMORPG through dynamic combat styles. Players in the world of Mist collects NFT assets such as lands, items, and cosmetics, battle enemies and monsters, and venture to the depths of the immersive environment built in a blockchain-based ecosystem.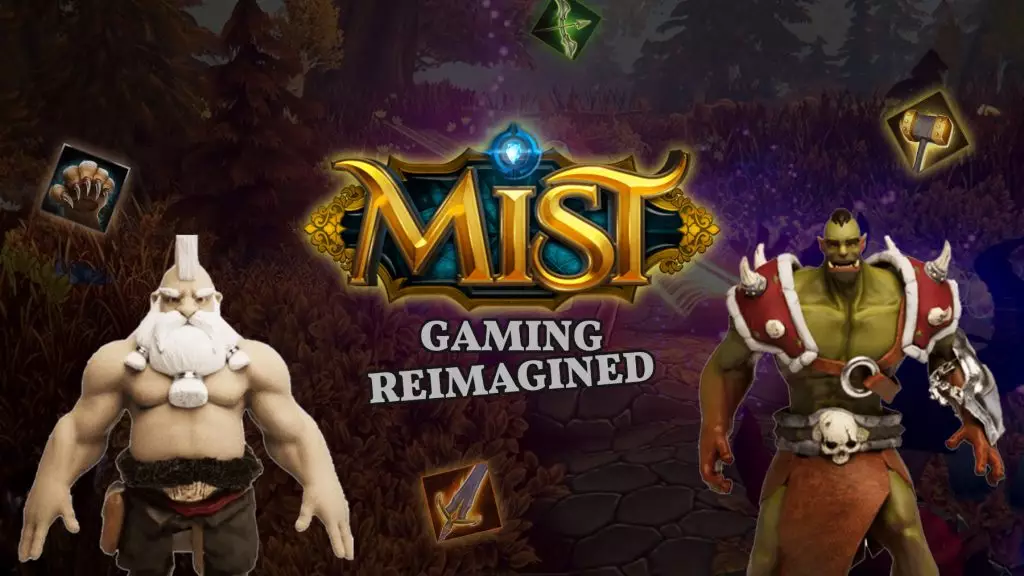 Mist Factions
Mousekin
Known as the swashbuckling pirates and gamblers, Mousekins are known to love acquiring gold. Mousekins have small stature and high speed which allows them to use clever and fast tricks to get the upper hand in any situation.
Rhinokin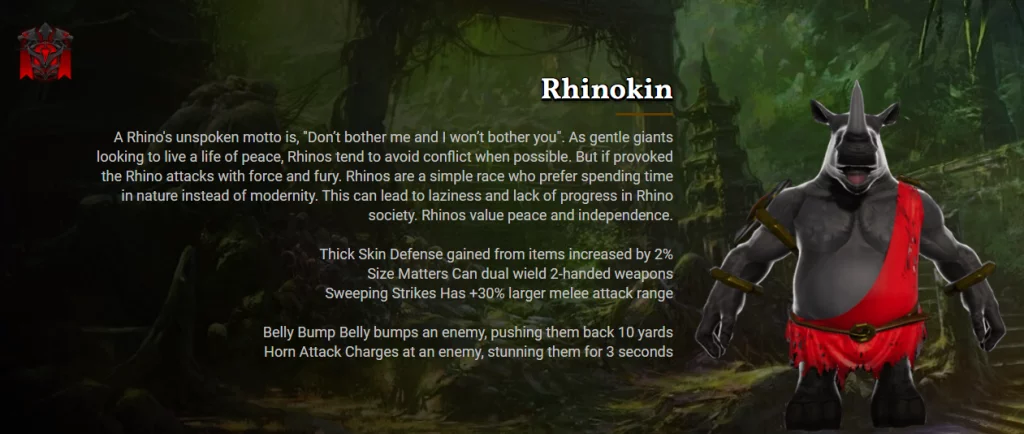 Rhinokins have the motto "Don't bother me and I won't bother you". These gentle giants tend to live a peaceful life but when provoked, can inflict serious damage to you.
Elf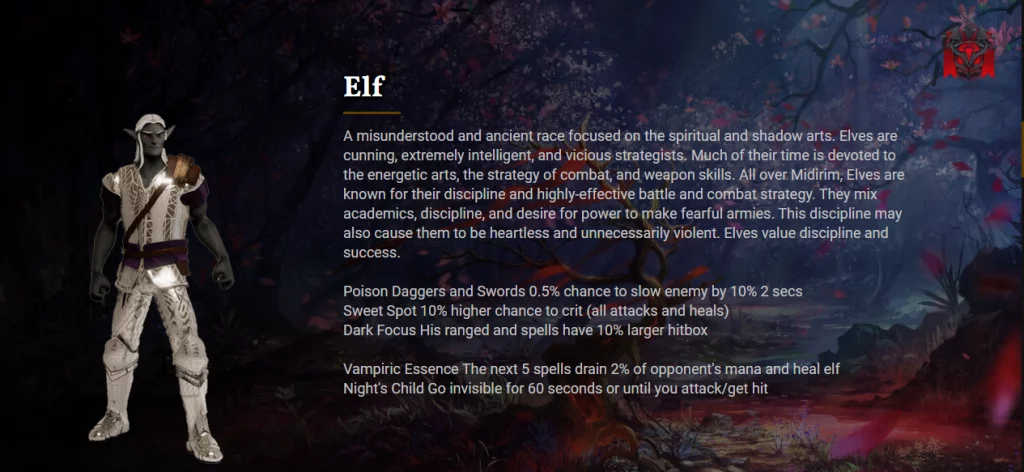 An ancient race who focused on mastering spiritual and shadow arts. Elves are cunning, intelligent, and vicious strategists. They allot most of their time in mastering energetic arts, combat strategies, and weapon skills.
Orc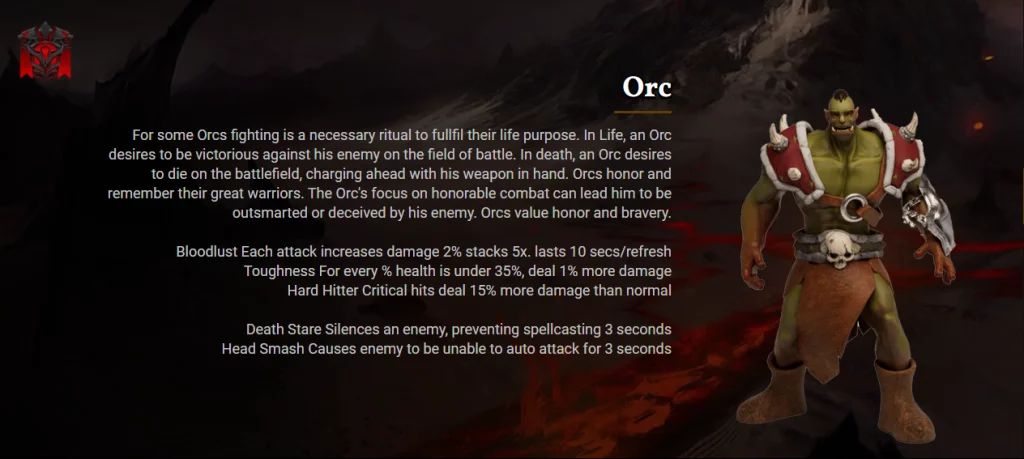 In Orc tradition, fighting is a necessary ritual to fulfill one's life purpose. Through their lives, Orcs find success in being victorious against enemies on the battlefield. Through the battlefield, Orcs desire to die and offer their lives. In battle, Orcs honor the warriors, enemy or not, and the battlefield they step on.
Leonin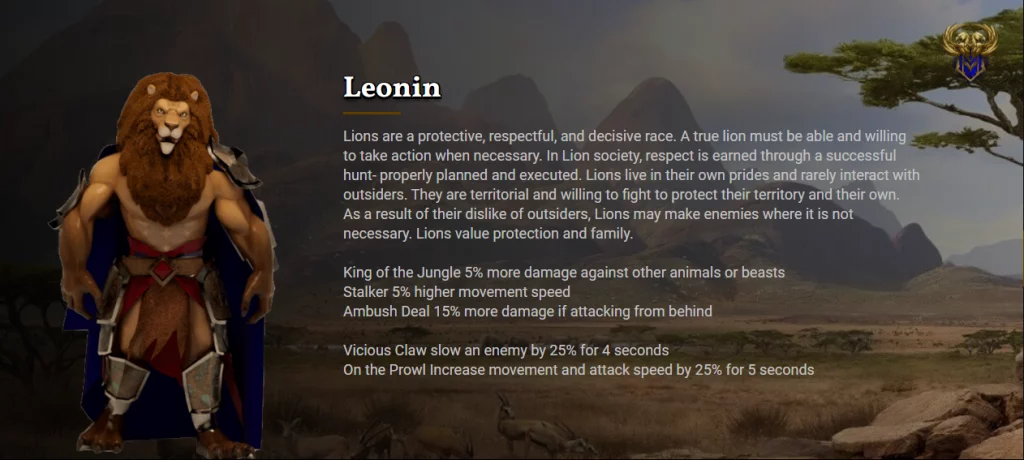 Leonin is a faction notable for being protective, respectful, and decisive. A true Leonin must be able to take immediate action when called upon by the situation. In their society, respect is valued through successful hunting. The faction is known to be extremely territorial and willing to fight for their lands.
Fallen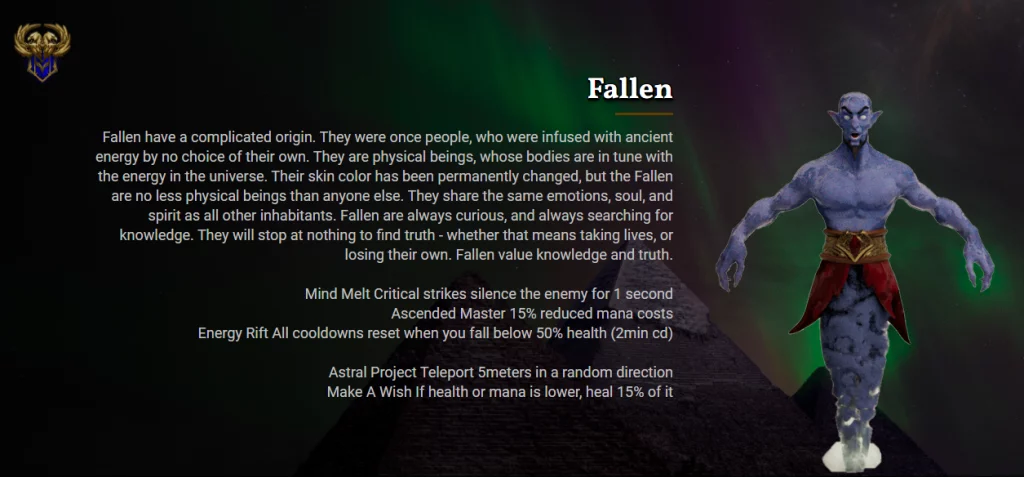 The Fallen are once people who were forcefully infused with ancient energy. They are physical creatures with bodies imbued with the energy of the universe. Despite their special appearance, the Fallen are no less creatures than anyone else. They also feel emotions, have a soul and knowledge.
Dwarf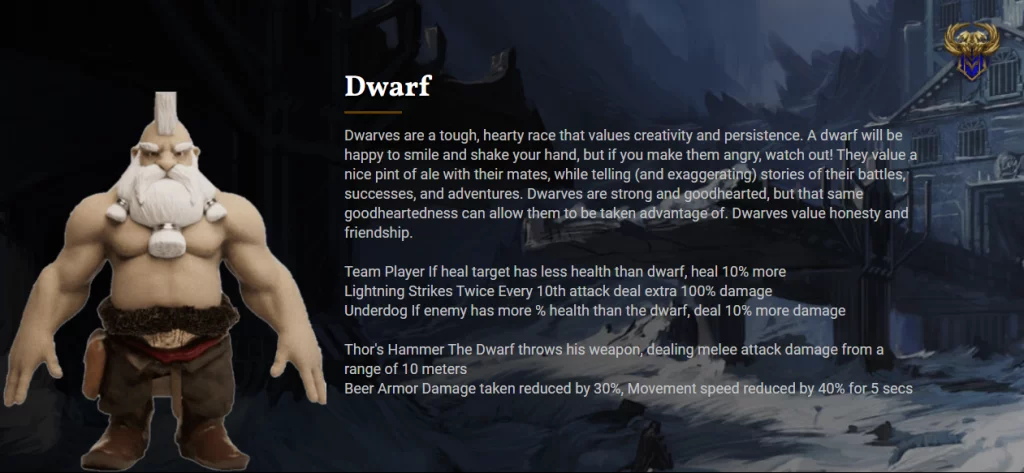 Dwarves are known to be tough and hearty race that values creativity and persistence. Dwarves are strong and goodhearted, but once enraged, everyone needs to watch out. This faction values honesty and friendship.
Human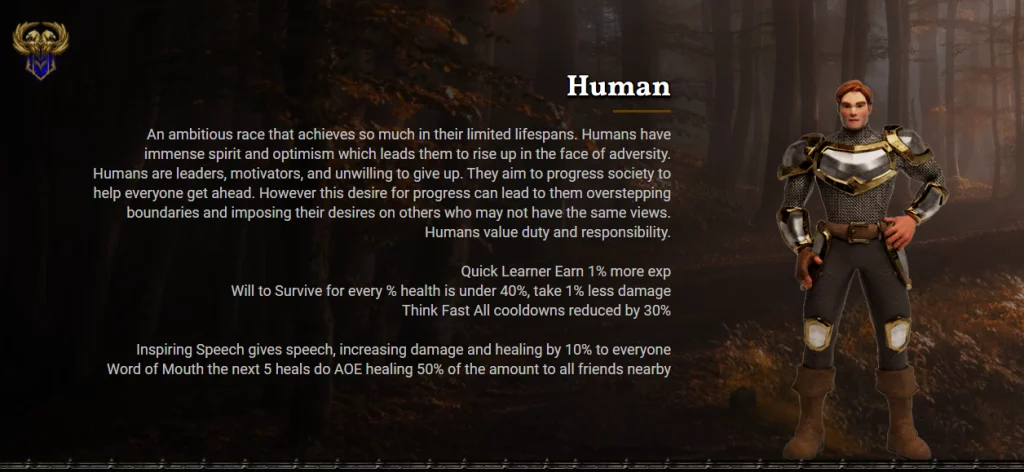 The Human faction is an ambitious race. They have immense spirit and optimism to help them in the battlefield. The faction is known to be home of leaders, motivators, and persevering creatures. The aim of their lives is to progress society further to get ahead in the world.
Mist Character Classes
Adventurer

Damage type
Support type
Known for their evasion and crowd control abilities

Bard

Support type
Mastered vibration, charisma, and melody
This class provides healing and energy to allies and weakens the enemies

Berserker

Tank type
Damage type
Inflicts a lot of damage to enemies
Also has heavy armor for protection against damage done by enemies

Crusader

Tank type
Damage type
Warriors who use divine energy and heavy armor to protect allies and battle enemies

Enchanter

Damage type
Master of all the elements in the universe
Deal damage and control enemies through magical and energetic forces

Priest

Support type
Use light energy to heal and provide support to teammates
Also, corrupts and exorcise enemies

Ranger

Damage type
Sharpshooter class
Can use bows, guns, traps, pets, and special tactics

Shapeshifter

Tank type
Damage type
Support type
Connected with the spirit of nature
Mobile, tactical, fast-paced

Witch Hunter

Damage type
Mist assassins who specialize in deception, poison, and trickery
Known for accuracy and trickery
How to Download Mist?
Mist is currently in pre-alpha version so the game will not be fully out yet. Despite this, players can still try out the game and use their acquired NFTs through the playable pre-alpha version that can be found and downloaded through the game's official website.
Simply proceed to the official game website and scroll down until you see the download section. Click 'Download for Windows' and agree to the terms of service.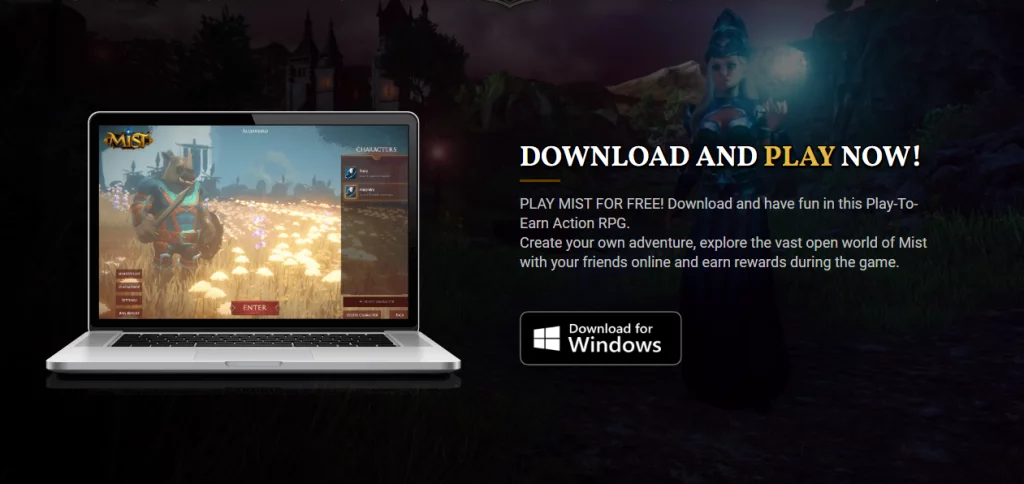 How to Earn in Mist?
According to a recent article released by the Mist team, there will be three categories of earning in the game. The following are the main takeaways from the Earning System article.
Passive-Staking Rewards (Land Staking)

Mining
Lumber Mills
Fishery
Farms

NFT Passive-Ownership Rewards (Holding)

Monster Land
Mining
Lumber Mills
Fishery
Farms
Dungeon
Items

Active Rewards (Gameplay)

Killing Monsters
Finding Treasure
Trading Items
Winning in PvP
Completing Quests
Shared Guild Loot
There will also be three more earning mechanisms in the future such as through becoming an Owner/Employee (Mining), a Raider (Pillaging and Raiding), and a Guard (Defending Assets).
FAQs
Where to download Mist NFT?
Simply proceed to the game's official website and scroll down to where the Download section is. Once there, simply click the 'Download for Windows' button and proceed to playing the pre-alpha version of the game.
Is Mist NFT live?
As of December 2, 2022, Mist is currently on its pre-alpha version.
Where to buy MIST tokens?
To purchase MIST tokens, simply head over to the game's official website and proceed to the game's official marketplace. Once there, you will be asked to connect your wallet. After connecting your wallet, you may now purchase any of the assets in the game including NFTs and MIST tokens.