What is Monsta Infinite?
Monsta Infinite is an MMORPG turn-based card game that offers play-to-earn features through the integration of cryptocurrency and blockchain into traditional gaming. The game revolves around the governance token, $MONI, and the in-game NFT assets such as Monstas.
There are 9 classes of Monsta from 3 moon nations in the game. The classes are categorized as either STR (strength), AGI (agility), or INT (intelligence).
Cyborg | Titan Nation
Cyborgs are incredibly advanced and intelligent creatures who maximize the usage of technology and developments to improve efficiency in gathering and regulating their natural resources and systems.
Prime (STR)

High amount of health and has the ability to regenerate.
Capable of empowering allies around them.
Attacks are not frequent but can overpower the enemies with unyielding strength.

Terminators (AGI)

Can deal critical damage to enemies.
Launches rapid and high-precision attacks.
Multiple attack styles and maneuvers.

Alchemists (INT)

Has abilities to help allies.
Has the ability to perform multi-tasking abilities.
Elf | Rhea Nation
Elves are magically-inclined creatures who usually reside in forests and trees that have high concentration of magic. They have a strong link to nature and the spirits that surround them.
Golem (STR)

Due to their high resilience, Golems can be aggressive with their attacks.
Has the ability to reduce the enemies' efficiency through skills.

Nightingales (AGI)

Extremely agile creatures.
Abilities of Nightingales favor repetition and the more you cast the skills, the effective they become.

Prophets (INT)

Have the ability to stop the enemies from their tracks and protect allies.
Can be supportive to any team composition.
Orc | Lapetus Nation
Orcs tend to live in harsh and active environments. The nation utilizes primitive tools and travel around the world. Orcs value three things: muscle, speed, and rituals.
Grognak (STR)

These creatures are warriors that uses strength to attack enemies and protect allies.

Juggernaut (AGI)

Has the best mobility and speed.
Has unlimited amount of energy and tends to join the battle as soon as possible.

Bomoh (INT)

Can revive the dead.
Skills are non-sensical in a way but believed to be good against bad luck.
Monsta Cloning
Monstas do not have reproductive systems like other creatures. To reproduce Monstas, the genes of two Monstas needs to be fused in a Critus Furnace to undergo Synthesis Cloning with the help of Stamen Tellus ($STT).
Stamen Tellus Token ($STT) is the in-game currency of Monsta Infinite that can be earned through battling and world gameplay. It is the main requirement for Synthesis Cloning in order to reproduce Monstas and can also be spent to purchase cosmetics that have no additional attributes.
The Monsta cloning costs are listed in the table below.
| | |
| --- | --- |
| Clone Count | Clone Cost ($STT) |
| First | 988 |
| Second | 1988 |
| Third | 5988 |
| Fourth | 11988 |
Monsta Cloning Costs in Monsta Infinite
Monsta Infinite Games
Currently, there are three game projects that are being developed within the Monsta Infinite universe. The three projects include: Monsta Tapwar, Monstaverse, and Monsta Infinite PvE.
Monsta Tapwar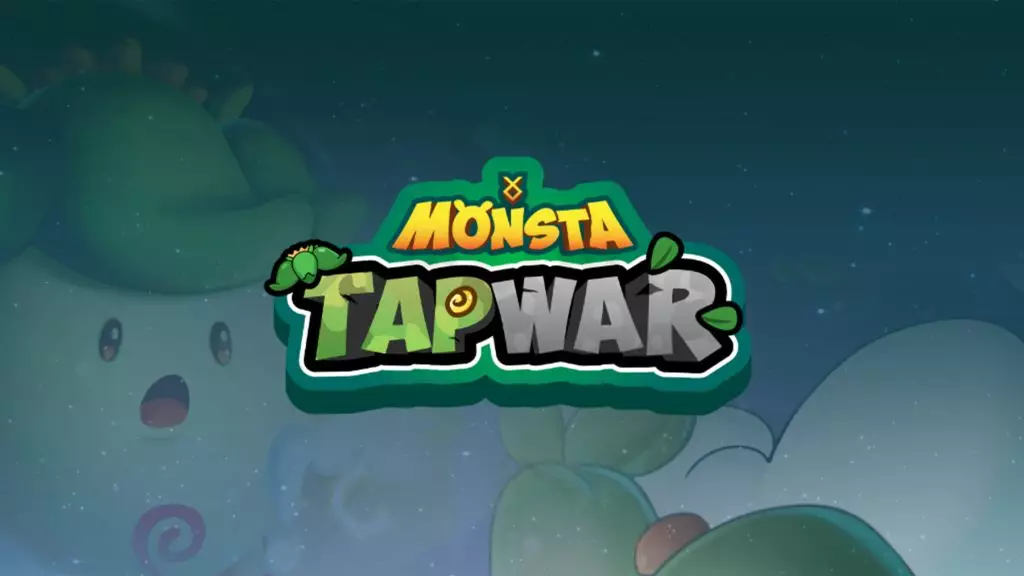 Monsta Tapwar is a puzzle game within the Monsta Infinite universe that features on-the-go gameplay. As a pioneer player of Tapwar, you can be rewarded prizes through $STT and Soul Points by accomplishing achievements and reaching the top of the leaderboards.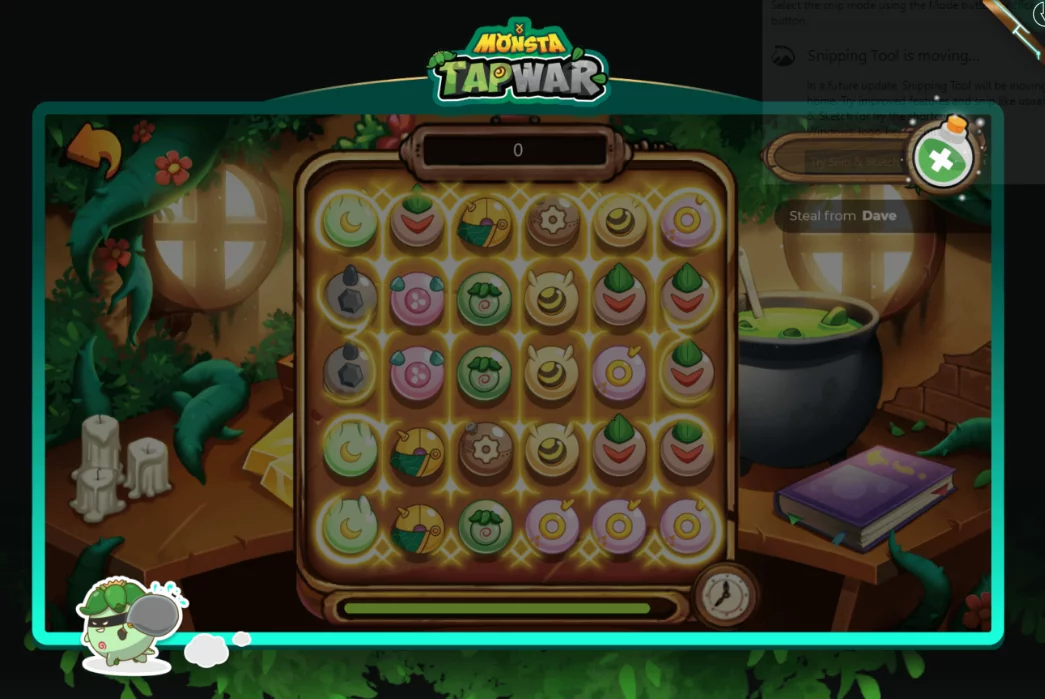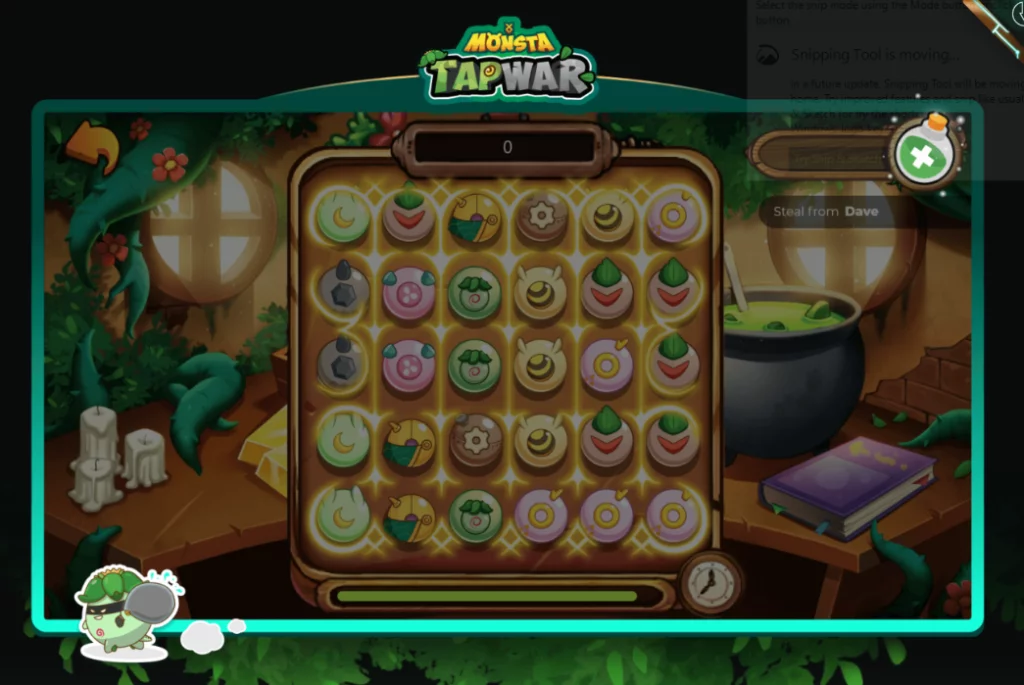 Monstaverse
In Monstaverse, players are given the chance to build the life they never had through creating another life in the form of Monstas. Monstaverse is an upcoming game in the Monsta Infinite universe wherein players will have the chance to purchase land NFT assets and interact with their owned NFT assets through its gameplay features.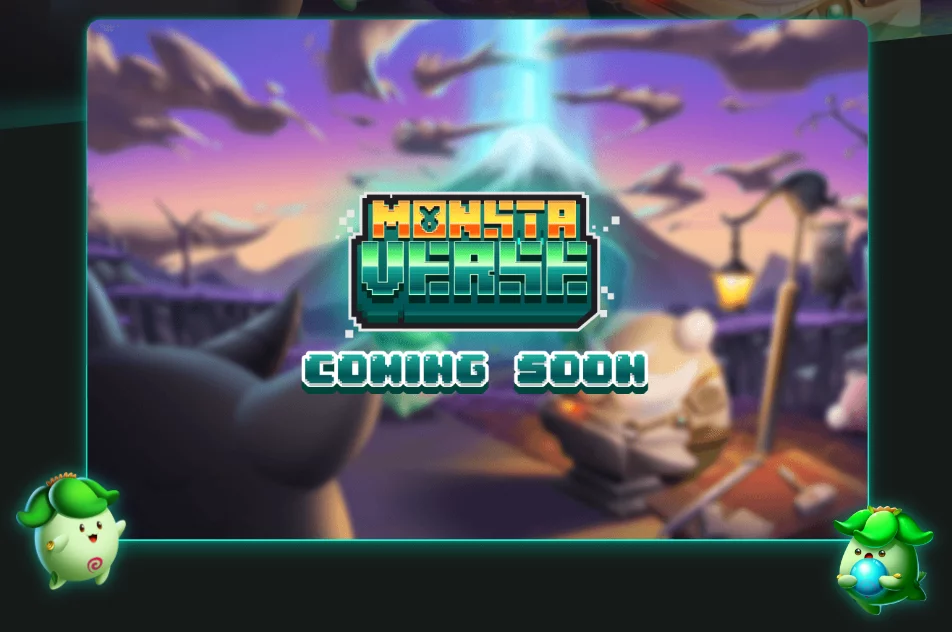 In the gameplay, the team is currently building three core interactive gameplay features such as:
Crafting Recipes

Players will be able to design their in-game land, craft, and share recipes with one another and many more!

Co-building

Players are allowed to let other players contribute to building their resources and land.
This feature will be a form of interactive development wherein players can meet and interact with one another.

Hosting Events

Since players can invite others to their lands, they can also host various fun events and contests for them to enjoy!
Monsta PvE
Monsta PvE is a player-vs-environment version the Monsta Infinite main game wherein players are tested through a game of turn-based card game and fight enemies to earn cryptocurrency such as $STT or $MONI.
How to Download Monsta Infinite?
The Monsta Infinite's main game is not yet released and the community is still waiting for the developers to announce the full launch of their game. However, the Monsta Tapwar was already released and is fully playable through Windows, Mac, Android, and iOs (testflight).
Players can go to the website's official compilation of download links for the Monsta Tapwar game or find your specific link of download below.
Getting Started with Monsta Infinite
First, secure and create a Monsta wallet to get you connected to the custom-built chain, Monsta Chain. Players also need to use another trusted wallet such as MetaMask to purchase $MONI from trusted exchanges.
To get started with Monsta Infinite, simply go to the official marketplace of Monsta Infinite on their website. Players will need $STT to purchase NFT assets in Monsta Infinite. $STT are in-game currency and can only be obtained through gameplay or by converting your $MONI.
Players will need at least three Monstas to play. To acquire a Monsta, kindly follow the procedure listed below.
Head over to the game's official website and navigate through your Monsta wallet. If you have already created your own Monsta wallet, proceed to the next step. If not, kindly create and secure your wallet first through the website.
Purchase $MONI from trusted exchanges such as Gate.io or PancakeSwap. After obtaining $MONI, transfer it to your Monsta Wallet.
Proceed to the Monsta marketplace and convert your $MONI to $STT.
You can now purchase Monstas through the marketplace using your owned $STT.
How to Earn in Monsta Infinite?
There are three ways to earn money in Monsta Infinite:
Quests

Through quests, players need to fight a villain named Jilaka and earn rewards through beating him.

PvP

Players can enter the Dozo and battle their Monstas to gain in-game rewards by winning.

Selling NFTs

By breeding Monstas, players can reproduce and sell their extra Monstas to other players through the game's official marketplace.
FAQs
Is Monsta Infinite playable right now?
As of November 9, 2022, Monsta Infinite's main game is currently not yet available. However, Monsta Tapwar, a puzzle game under the Monsta Infinite universe, is currently downloadable and playable right now.
How much $MONI required to start playing Monsta Infinite?
The amount of $MONI required to start playing Monsta Infinite is varying depending on the price of $MONI. Monsta Infinite, however, requires you to own at least three Monstas to start the game.
Where to buy $MONI in Monsta Infinite?
The Monsta Infinite token, $MONI, is available on exchanges such as Gemini, Crypto.com, Gate.io, AscendEX, BitMart, and PancakeSwap. Kindly use your trusted exchange and do your own research before cashing in any hard-earned money.
When will Monsta Infinite Launch?
As of November 9, 2022, there is still no official announcement from the developers of Monsta Infinite regarding the exact date of the Monsta Infinite main game launch.
Is Monsta Infinite a rugpull?
Despite the feedback from the community and several early members, Monsta Infinite is not considered a rugpull project (as of November 9, 2022) and the team behind the project is still continuing to work on the game behind the scenes.
The Monsta Infinite team also made official statements back in 2021 regarding some issues about rugpull. You can find the official statement on the issue here.