Puzzle Royal – An Introduction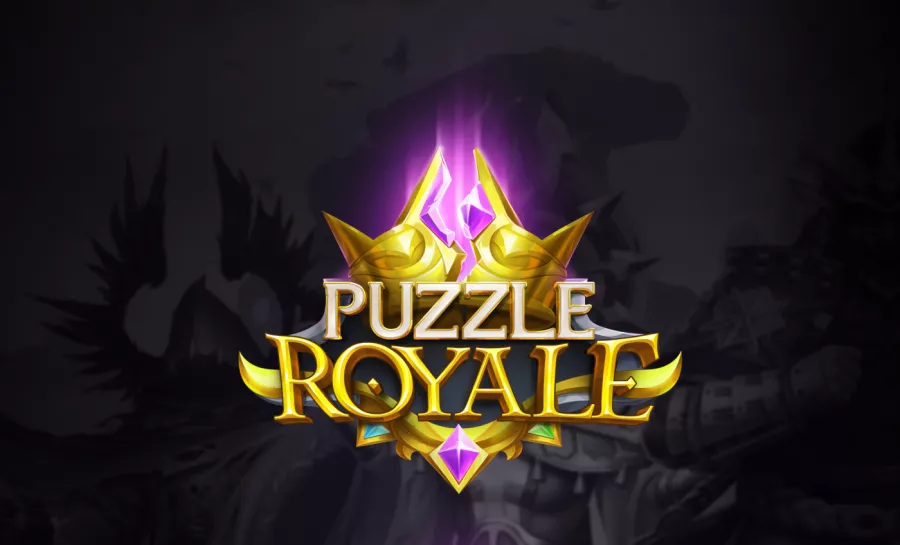 Disclaimer: No NFTs or tokens related to Puzzle Royale of any kind have been released.
Introduction
The rise of Play to Earn games has spanned across a vast majority of gaming genres. However, none have capitalized on the most popular mobile genres like Match 3 or Base Building/Attacking and Tower Defense.
Hardcore game types like MMOs and MOBA games are conductive to NFTs but challenging for the masses to adopt.
Our goal is to build from accessible and popular genres, while rewarding players for their hundreds of hours spent playing.
We are proud to announce Puzzle Royale, a Play-to-earn Match 3 RPG game. Combining strategic role playing elements, raid bosses and competitive PVP duels.
Gameplay
Players match tiles to trigger a Hero's attack (also charging their special ability), defeating monsters or enemy heroes.
Each Hero and monster are attuned to an element (Fire, Ice, Nature, Light and Dark), Fire attacks will be stronger against Nature, Ice attacks will be weaker against Nature, forming a Rock Paper Scissors type of balance.

Heroes will have an unique ability, some with single target attacks, while others have group heals. Deciding when to use these abilities will be crucial in the player's journey to the top.
NFTs
Players will be able to make unique teams of 5 NFT heroes out of their entire NFT roster to bring into battle, focusing on synergizing their elemental affinities and skills to make the perfect team
Fusing & Summoning
Veteran players of Play-to-Earn games will be quite familiar with the breeding cycle.
Puzzle Royale separates itself with its Fusing system, where combining two Heroes will result in a higher chance of creating a stronger one. Players will also be able to directly summon new Heroes from the game (using game tokens).
The Summoning system allows the team to keep floor prices low, making sure players from all walks of life are able to play and enjoy Puzzle Royale. There will be more ways of being rewarded/unlocking NFTs through competitions and our Battlepass. More information on those in the future!
Coming Soon
Puzzle Royale will be launched on the Binance Smart Chain (BSC) in Q1 2022.
Phase 1 of the launch will include (Q1 2022)
Puzzle Royale game (PvE, Endless Tower, Ranked PvP)
Fusing & Summoning
Gameplay balancing
Phase 2 will include
Marketplace
Improvements to existing gameplay
In game borrowing and lending
As we get closer to the launch date, more details on the game will be released, as well as how you can participate in our Genesis event. Feel free to ask any questions by tagging and subscribing to our social media below!