Metasports and BlockchainSpace Join Forces to Revolutionize Gaming and Creator Network Industry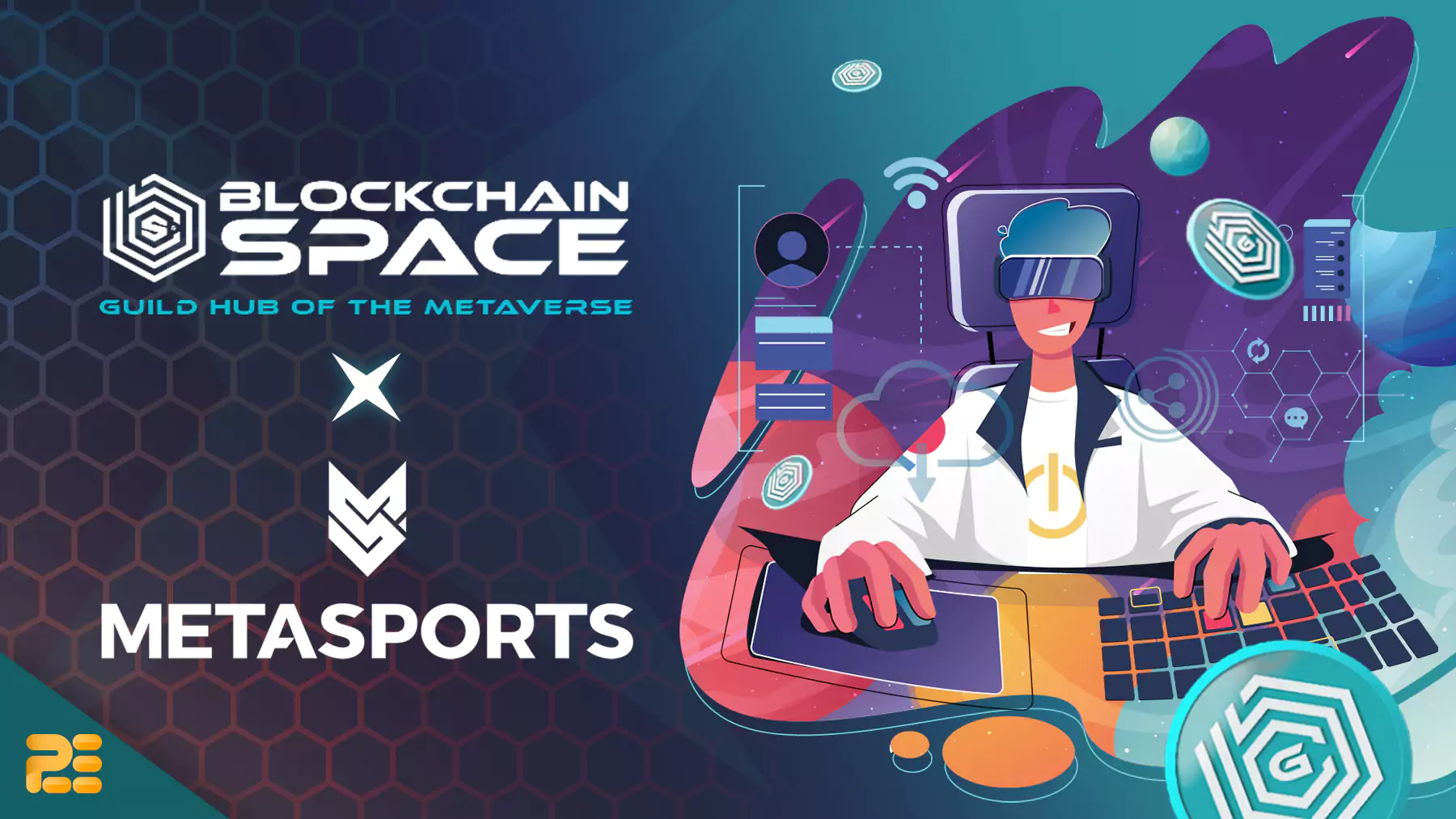 BlockchainSpace (BSPC) announced its acquisition of Metasports, an IP house centered on Web3 gaming and esports! Peter Ing, CEO of BlockchainSpace, and Joe Josue, CEO of MetaSports, explained the details of the partnership in their recent interview with P2E News.
1/ Today, we're making HISTORY! We're thrilled to announce our acquisition of @MetasportsGG, the IP House centered on web3 gaming and esports. This is a strategic move for both companies as we align our values and mission to support and grow web3 communities. 🔥🔥 pic.twitter.com/f08RjKS4KH

— BlockchainSpace | $GUILD (@blockchainspc) January 18, 2023
Overview of BSPC and Metasports
BlockchainSpace, a comprehensive platform for guilds, began in 2018 as a community infrastructure provider, providing infrastructure for guild communities in the web3 gaming industry. They obtained funds from well-known venture investors and pivot their business model in September 2020 to create solutions that automate community engagement and monetization.
Metasports is an IP House centered on Web3 gaming and esports across three verticals: esports experiences, creator networks, and news &media. It has worked with over a dozen blockchain game companies to strengthen the eSports sector and encourage web3 value adoption.
A Timely and Synergistic Partnership
Peter mentioned that he feels that Metasports' acquisition was well-timed and synergistic, given their desire to grow and access more capital and resources. He said that they are seeking to broaden their market sectors, with a particular emphasis on creator economies and web3 communities in general. With this partnership, Metasports positions itself at the forefront of the Southeast Asian gaming and creative network industry, with an emphasis on establishing infrastructure based on transparency, immutability, and interoperability.
Peter underlined their focus on the creator economy, which includes social media influencers and web3 content creators such as KooKoo, a prominent Filipino blockchain-gaming content creator, NFT gamer, and collector. With the advent of Axie Infinity in the Philippines, the emergence of content creators in the web3 gaming market has created a demand to connect to this network. Peter sees MetaSports as complimentary to BlockchainSpace's commercial strategy, pointing to the larger economy and allowing them to reach out to more producers through their media and Intellectual Property (IP) distribution network.
"Metasports will be absolutely complimentary in terms of onboarding new creators and IPs into the guild hub ecosystem."

– Peter Ing, CEO of BlockchainSpace
Joe said that the recent acquisition of BSPC will help Metasports in terms of common values, synergies, and access to technical resources that they would not have had before.
According to Joe, creators are a new type of IP that the gaming and web3 communities must handle. Metasports intends to be at the forefront of this transformation by constructing infrastructure based on the ownership of valuable and transparent intellectual property.
BSPC's Pivot to Guild Hub
Peter acknowledged the developments in the web3 gaming market last year, with the community's energy and capital scorching.
"We saw business models start to change very, very quickly. So a lot of the infrastructure that we were building back then, is actually no longer kind of applicable today. And so we've actually made a very strong pivot in terms of our product direction.", added Peter.
He remarked that business models had evolved, and they had made a significant turn in their product strategy, continuing with their flagship product, Guild Hub. This platform, which is not restricted to web3 game content developers, provides a center for web3 community creators to manage, engage, and monetize their communities.
Peter mentioned that BSPC is always open to acquiring other businesses, but it must make sense and bring value to its ecosystem.
Empowering Web3 Creators Thru Creator Network
Joe underlined the necessity of owning and appreciating intellectual property, as well as the need for additional assistance for artists in this field. He also emphasized the need for a creator network, particularly in Southeast Asia, where the gaming industry is very fragmented and distribution channels may be challenging to manage.
"We are at the cutting edge of testing everything out, encountering problems that no one has ever encountered, and then solving those things. That's our impact – they don't have to think about these problems, and they'll be able to trust that there's support for them and ways for them to grow within the ecosystem."

– Joe Josue, CEO of Metasports
Although Joe couldn't say too much about prospective projects, he did hint at some interesting things to come, such as new collaborations with additional creators and the creation of new gaming IPs.
The collaboration of Metasports and BlockchainSpace is something to watch out for in the coming months, and their success in the web3 space will surely have an influence on the industry as a whole.
Ultimately, this partnership is an excellent example of how collaboration and innovation can drive growth and development in the web3 space. With Metasports and BlockchainSpace working together, there's no doubt that they will be at the forefront of building infrastructure, creating value, and driving growth in the gaming and creator network space in Southeast Asia and beyond.