Cyborg Legends Releases Token Details | P2E MetaRadar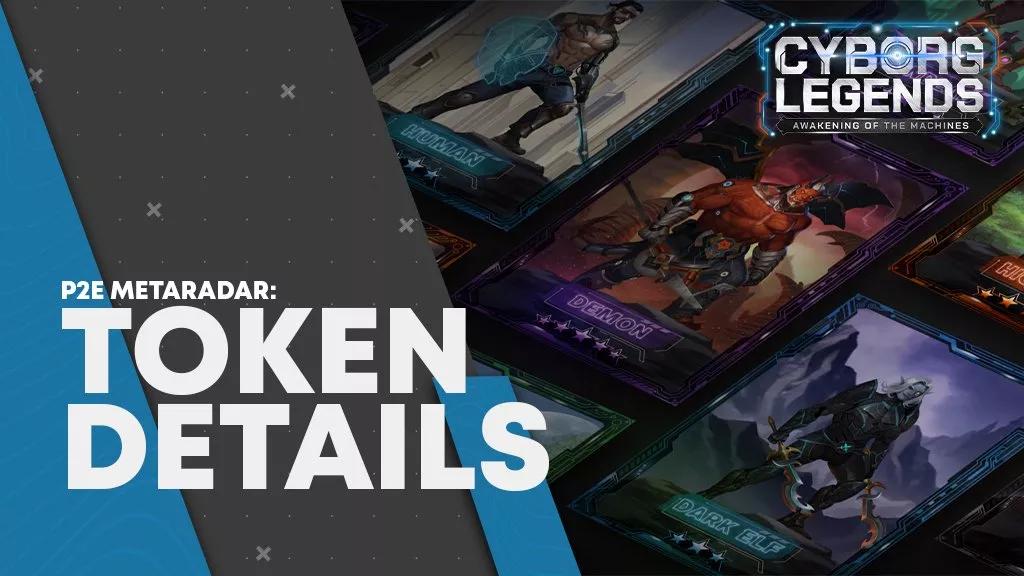 Cyborg Legends, a planned NFT autobattler title, has finally released details on their token in an official announcement on the game's official Medium account.
The token, called CYBL, which also happens to be an appropriate shorthand for CYBorg Legends, is intended to be the utility coin for the game (and any sequels that may come out later on).
Interestingly, the game's developers plan to release CYBL on two networks. The token will be on Binance Smart Chain (BSC) and Polygon. They'll have greater exposure and reach a larger group of people through this. 
Cyborg Legends Sales Rounds
There are four planned rounds of sales:
Angel sale: Sold at $0.005/ CYBL token. With a total of 100 million supply. Could be bought through the Discord system (i.e. direct peer-to-peer negotiation) with the developers. This sale is mostly for institutions/guilds/large-scale investors who want to be a part of the game early on. The developers aim to gain $500,000 from this sale.

Founding community: Sold at $0.0075/ CYBL token, for a total of 100 million supply. The project has 250+ backers who bought into the game early on. The developers have decided to reward early supporters with a chance to be part of the game's ecosystem. Correspondingly, if a player bought NFTs before January 30, 2022, they are considered one of the game's founders and are eligible to buy during this round. It will be done through a partner launchpad platform.

Private sale: Sold at $0.015/ CYBL token, for a total of 70 million supply. Through a partner launchpad platform.

Public sale: Sold at $0.02/CYBL token, for a total of 30 million supply. Will be done through some exchange platforms. One can assume that the coin will be publicly listed by this point.
Subsequently, it seems the developers are banking on the angel investors and founders to help them throughout the development process. And through this, they're sure to gain a few long-term project partners. Given that the former would be more than happy to support a new genre and a good majority of the founders have significant liquidity on their hands, these sales should prove to have a lot of subscribers. And a lot of liquidity changing hands in the process as well! 
Additionally, there's a space of two weeks between each phase. Presumably, the developers will likely burn any leftover tokens after their particular selling phase. Within four to six months, all phases will be complete – depending on the selling schedule.
Token Distribution
As for the rest of the distribution, here's the planned amount for the game:
Team members: 15% (150 million)

Marketing: 10% (100 million)

Partners: 5% (50 million)

Game incentives (tournaments, PvP prizes, airdrop etc.): 15% (150 million)

Tavern reserve: 5% (5 million)

Others (this is the equivalent of a discretionary fund): 20% (200 million)
Altogether, this is pretty much standard. Take note that all the available supply is then divided evenly between the Binance Smart Chain and Polygon network.
Earning Methods
Once the sale is done and the built versions of the game is released later this year, players could only earn CYBL in-game through the following methods:
Quests

Expeditions

PVE campaigns

PVP modes
Burning Mechanisms
Meanwhile, the game plans to burn the tokens through the following methods:
Gambling at the tavern (with tokens). Given that the game contrivers developed casino technologies before going into this project, this should prove to be a smooth way of burning.

Users can participate in PvP tournaments with a fee

Fees are applicable when you have won a pot of every Guild War

You must pay tokens when upgrading a character

Fees are again applicable when you have won a pot of every PvP fight

Renting a character will garner fees 

Sending characters on risky expeditions will cost tokens

Traveling (the game plans to have a LAND/PLANET system later on) will cost you tokens
One could easily see that there are many ways to keep the liquidity and market value of the coin, thus giving some stability and viability to the project in the long run.
Closing Remarks
In any case, the concept is not exactly something new. Animoca has sold NFTs on the Ethereum network (and is planning to sell them on the Polygon network as well), so there's a precedent from which the developers of Cyborg Legends could base their strategy on as far as the sale is concerned.
With all things considered, what do you think? Would you join the private and public sale for the CYBL token?
__________
DISCLAIMER: None of the writings on the website constitute financial advice: 

P2E News

 is intended to be a P2E gaming news and updates portal, discussion hub and content/opinion/review aggregator. Please do your own research before investing in any NFT/P2E game out there. Better yet, consult someone within the profession to form an informed stance on your possible investments. For more leaks, news, and tutorials, always check in at 

P2ENews.com

 and follow us on 

social media

.