Farsite: A Pre-Alpha and Airdrop Guide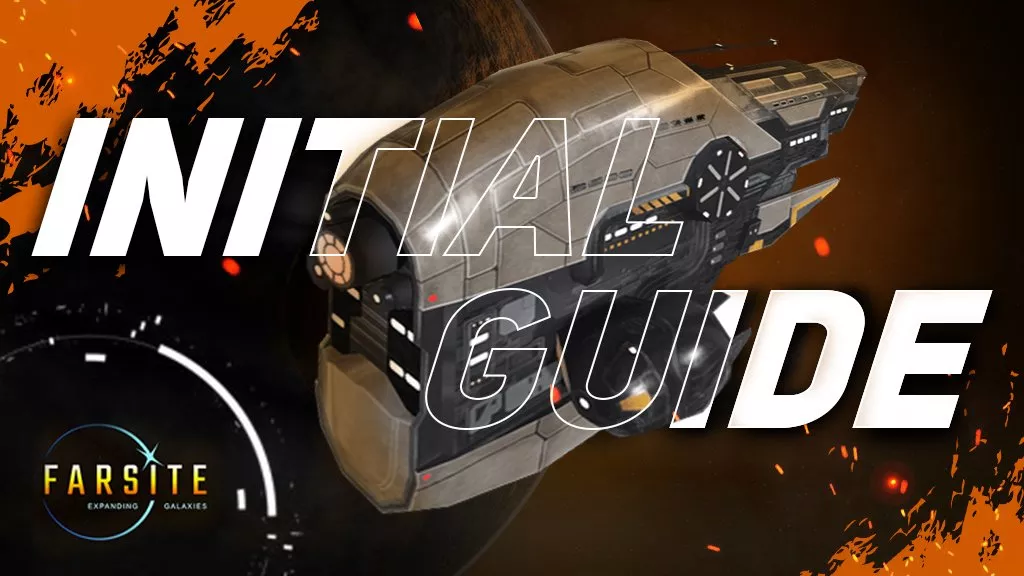 At this point, you might have heard about Farsite as a game and how it's currently in pre-alpha. 
For starters, Farsite is a blockchain-powered space MMO game with play-to-earn capabilities. Its spaceships double as NFTs that players could sell on the open market. And judging by the demand in earlier sales runs, the project appears quite popular. Still, take note that the project is far from finished. This means that anything could happen along the way… and by the amount of failed projects/rugpulls thus far in recent memory, it would be a prudent choice to be careful.
With that being said, it's possible to play Farsite in the Pre-Alpha as a free-to-play player. Without further ado, here's the guide on how to do it in the game's current state!
What's Happened Farsite's Pre-Alpha So Far?
While the developers are still refining the game, players can already mine resources and build Refineries on their respective planet plots. This, in turn, allows them to earn Credits that they could use to get a headstart from the game. Of course, given that the initial entry point into the game is rather expensive, this may not be an immediately viable option for a part of Farsite's player base.
As for the free-to-play players out there, they can travel around, do sightseeing, and warp from one system to another. However, they aren't able to mine just yet. As a result, the only thing they can do is try to get a White Crate Airdrop and improve their starter kit overall.

What are the Rewards and Tasks in the Airdrop Campaign?
All players have a chance to win a White Crate. These crates contain "valuable in-game items that can be used to play the game or freely traded on the open market." How can you get one? Through completing in-game engagement tasks! Take note that if you win the White Crate, your score goes back to zero, though you keep the items you've unlocked already.
Here are the tasks that players can complete at certain periods to improve their starting gear:
Apply for Airdrops campaign (follow the prompt, 1000 points, one-time only)

Join the Community on Discord (copy-paste your unique code to the #welcome channel, 2500 points, one-time only)

Discover unique ships (give the screenshot link, 5000 points, once a week)

Share your hangar (do it on Twitter, 2500 points, one-time)

As long as players click on your referral link and do at least one of the Airdrop tasks, you would get a one-time gift of 10000 points per player.

YouTube interaction (2500 points, depends on the developers)

Retweet with a comment (5000 points, once a week)

YouTube content: Film your Farsite experience (or do specific content for the game), upload it to YouTube and submit a link: (50,000 points)

Blog Post / Review Article: Do a blog and submit a link (25,000 points, once a week). It can be anything that is related to the game, so feel free to write!

Follow on Facebook (1,000 points, one-time)

Facebook interaction (5,000 points, depends on the developers)
As for the starting gear, here is the list of items that players could have:
Moon A-1: Starting ship.

Phase Rail Weapon 1: Pretty easy to get.

Kinetic Mining LAser 1: Same as above. Basic mining laser.

Duralumin Container 1: 100,000 points needed. You'd have to do a lot of tasks to reach this goal, but it's possible with time on your side.

Moon A-2: Upgraded starting ship. At 125,000 points, it's quite achievable.

Phase Missile Weapon 1: 150,000 points. Still doable with some effort. It's actually the most viable target for a casual player; everything else is a bonus.

Phase Missile Shield I: At 500,000 points, you'd have to be around as an active player for a long time to get this one. Given the difficulty of earning this item, it is presumed to be useful in the game.

Phase Artillery Shield I: Same category as the previous shield, only more expensive at 1 million points.

Pneumatic Drone Bay I: The ultimate tier of all starter items at 5 million points.
Will You Partake In The Airdrop?
Realistically, a player who spends his or her time casually in the game can hope to get everything up to the Phase Missile Weapon. Which should theoretically give a definitive advantage among F2P players in the game. The only way that players can dramatically increase their score is by continuously getting referrals and churning out YouTube and/or blog content regularly.
For example, a content creator does 4 blogs a week as well as a YouTube video, he or she could get a total of 1.2 million points in a single year. This should be enough to get everything except the Pneumatic Drone Bay I. In addition, that creator would have a bigger chance to win White Airdrops due to the sheer amount of points gained in the process. Take note that the campaign has been around since April 2021. Even as of this moment, the people behind Farsite are still busy developing the game.
Though they're still in pre-alpha, are you still excited about Farsite's prospects in the future? Do you think it will help shape the future of the P2E gaming space in the months and years to come?
__________
DISCLAIMER: None of the writings on the website constitute financial advice: 

P2E News

 is intended to be a P2E gaming news and updates portal, discussion hub and content/opinion/review aggregator. Please do your own research before investing in any NFT/P2E game out there. Better yet, consult someone within the profession to form an informed stance on your possible investments. For more leaks, news, and tutorials, always check in at 

P2ENews.com

 and follow us on 

social media

.