Join the Fun and Win Prizes at Genesis Universe 2023 New Year Virtual Party – Today!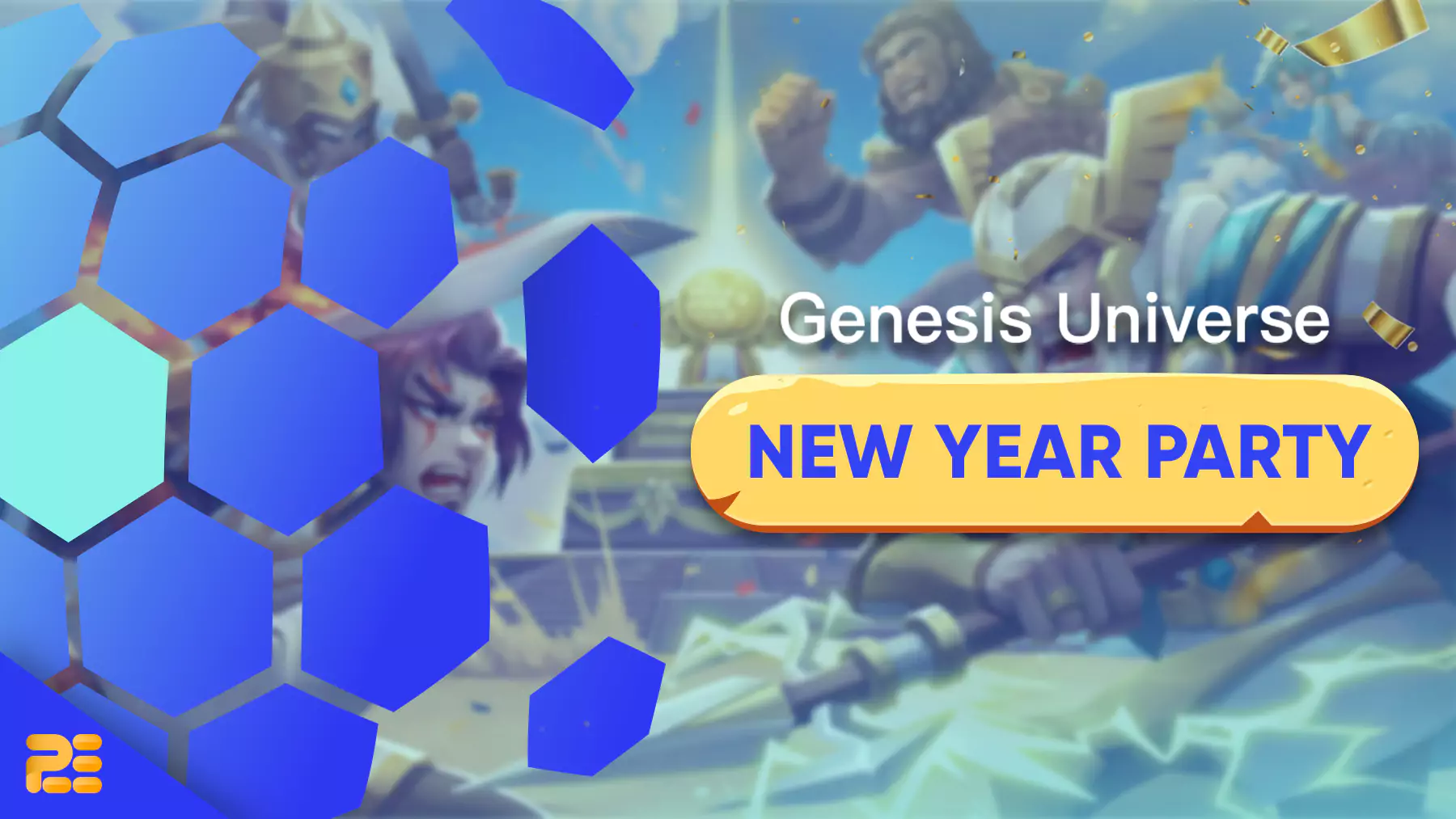 Genesis Universe 2023 New Year Virtual Party is happening today! It's a great way to start a new year with a virtual party that's filled with fun and rewards! At the virtual party, you'll have the chance to celebrate the start of a new year and possibly even walk away with some GUT prizes. So don't wait, mark your calendars and get ready to party as we ring in the new year!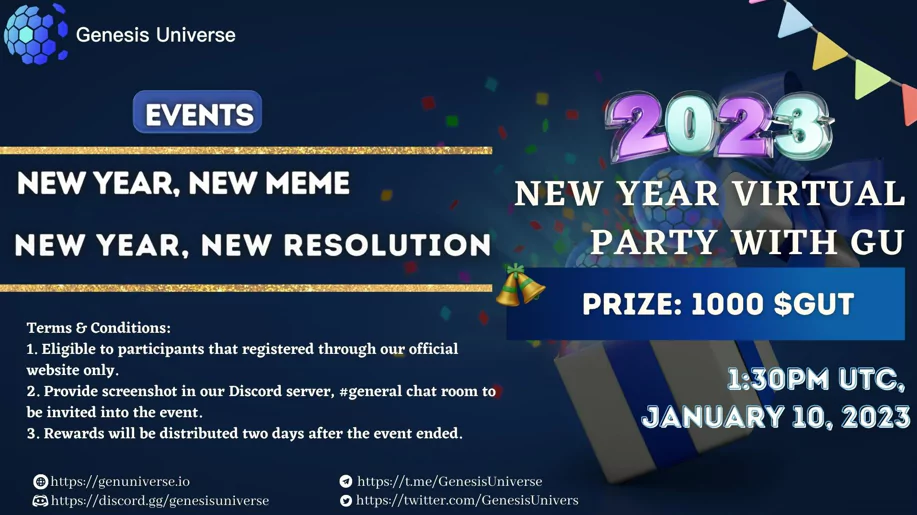 Genesis Universe 2023 New Year Virtual Party
On January 10th, 2023 at 1:30 PM UTC, you're invited to join the Genesis Universe Discord Server for a celebration. The party will feature two exciting activities, each with its own prizes up for grabs!
For the first activity, Genesis Universe is celebrating the new year with a "New Year, New Meme" contest. The rules are simple: come up with a creative and original meme related to the new year, and post it in the Genesis Universe Discord server's #general chat room. The winners of this activity will each receive 60 GUT.
For the second activity, everyone is encouraged to share their "New Year, New Resolution" with the community. Whether it's a personal goal or something you're looking to achieve in the coming year, the team wants to hear about it. Post your resolution in the #general chat room, and the winners will each receive 40 GUT.
Terms and Conditions
To be eligible for these prizes in the Genesis Universe 2023 New Year Virtual Party, you must be a registered user on the Genesis Universe official website and provide a screenshot of your participation in the #general chat room. Rewards will be distributed two days after the event ends.
Don't miss out on this chance to have some fun and win some GUT! The Genesis Universe is looking forward to seeing you at the Genesis Universe 2023 New Year Virtual Party.
About Genesis Universe
Genesis Universe is a metaverse exploration game that is based on ancient mythologies and the struggles of mythical characters as they explore a new world. The game is powered by the Binance Smart Chain (BSC) and allows players to select a faction to join. By providing the NPC in the chosen faction with materials, players can spawn a hero that is adapted to the new world and ready for battle. The hero card NFTs and tokens obtained in the game will be deposited as on-chain assets in the player's wallet.
In Genesis Universe, players can obtain a variety of different hero cards through drawing or trading, which can be used to fight battles and earn rewards. The value system of Genesis Universe is controlled by the players themselves, as in-game assets can be traded and exchanged for digital currencies at any time. This adds an element of excitement and value to the gameplay experience.
Stay informed about the latest updates and news from Genesis Universe by clicking here.