Is Econia the Next Big City Builder Game?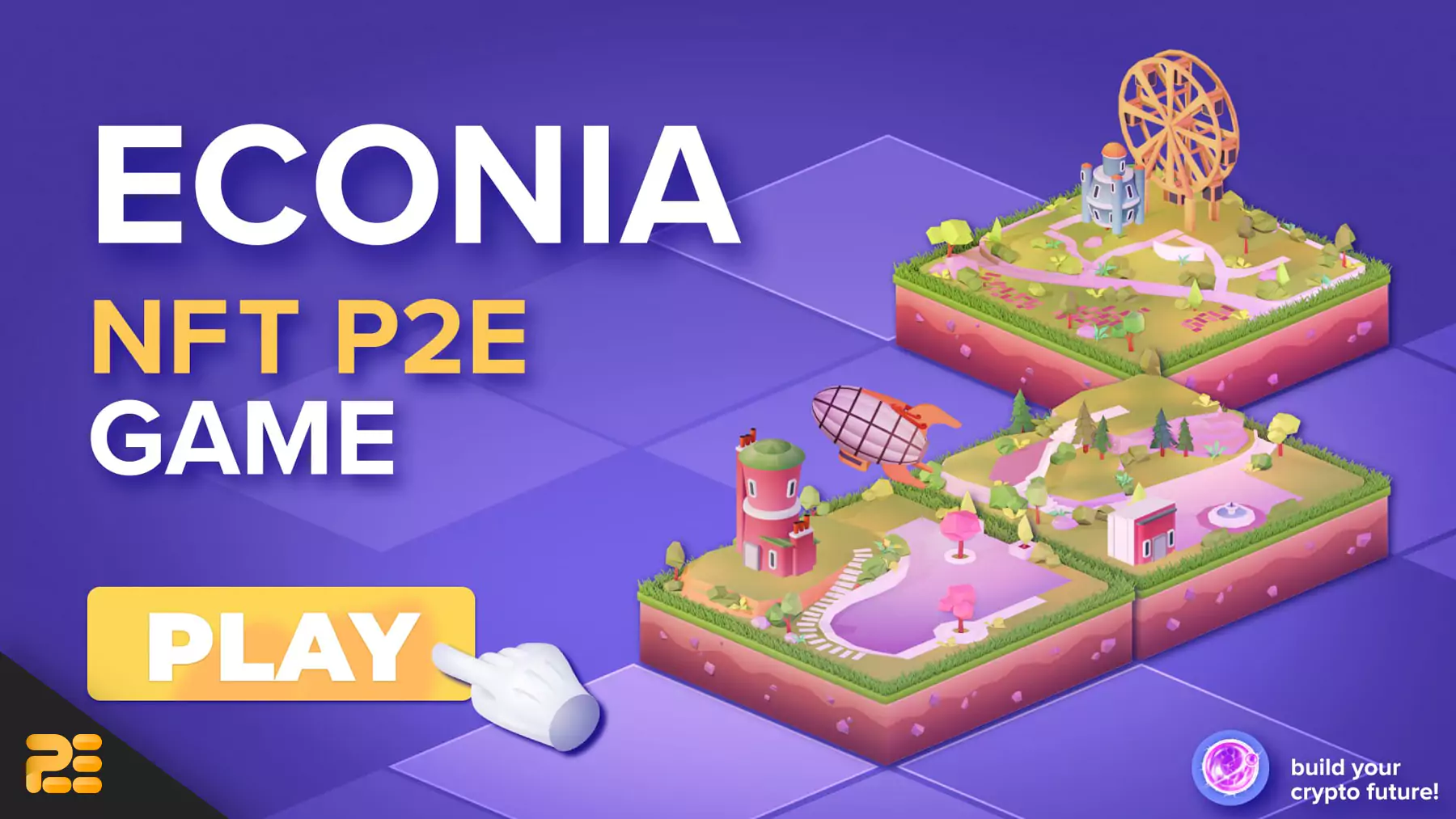 Econia is a new city-builder game that combines elements of play-to-earn and free-to-play, all powered by blockchain technology. Let's dive into the key aspects that make Econia an interesting game.
What is Econia?
Econia is an innovative city tycoon and city builder game on the Ethereum blockchain. In Econia, players are tasked with building and developing their own virtual city, fulfilling orders, and engaging in exciting competitions. The game has a real-time multiplayer feature where players can play with friends!
Gameplay Overview
The gameplay of Econia revolves around city-building, starting with a level 1 Town Hall, a Car Park, and a Competition building. To start their progress, players receive 1,000 gold and 100 crystals. Initially, players have access to their city and 25 lots for constructing buildings.
All players share a vast map. In the initial stages, interactions are limited to neighboring players. Upon entering the game, each player is provided with empty land for their headquarters. The number of quarters a player can construct is initially limited but increases as the headquarters is developed.
Expanding your land by capturing nearby neutral territory before your opponent allows you to increase your owned land. Also, capturing neighboring territories can also provide you with some game bonuses.
Every week, users can participate in competitions to win NEUT tokens. Players are also given orders that require resources from their quarters. Every improvement that players make in their quarter stays forever.
Tokenomics
Econia's economic system features the NEUT token, also known as Neutronium. This native token has an unlimited supply and serves as a reward token within the game. Players can earn NEUT tokens by participating in competitions and later withdraw them to a wallet on the market.
The NEUT token has various use cases:
1. Merging NFT quarters which is a core aspect of the game. Tip
By merging quarters, players can obtain improved characteristics, allowing them to earn more tokens in the long run.
2. Exchange it for Ethereum (ETH) or an ECON token
3. Asset exchanges between players
4. Payment method for various actions
NFT Quarters
In Econia, players have the opportunity to acquire NFT quarters, which come with unique features. These NFT quarters can be obtained through in-game purchases or exchanged for ECON tokens on the website. Each NFT quarter is generated randomly and possesses unique characteristics that impact gameplay.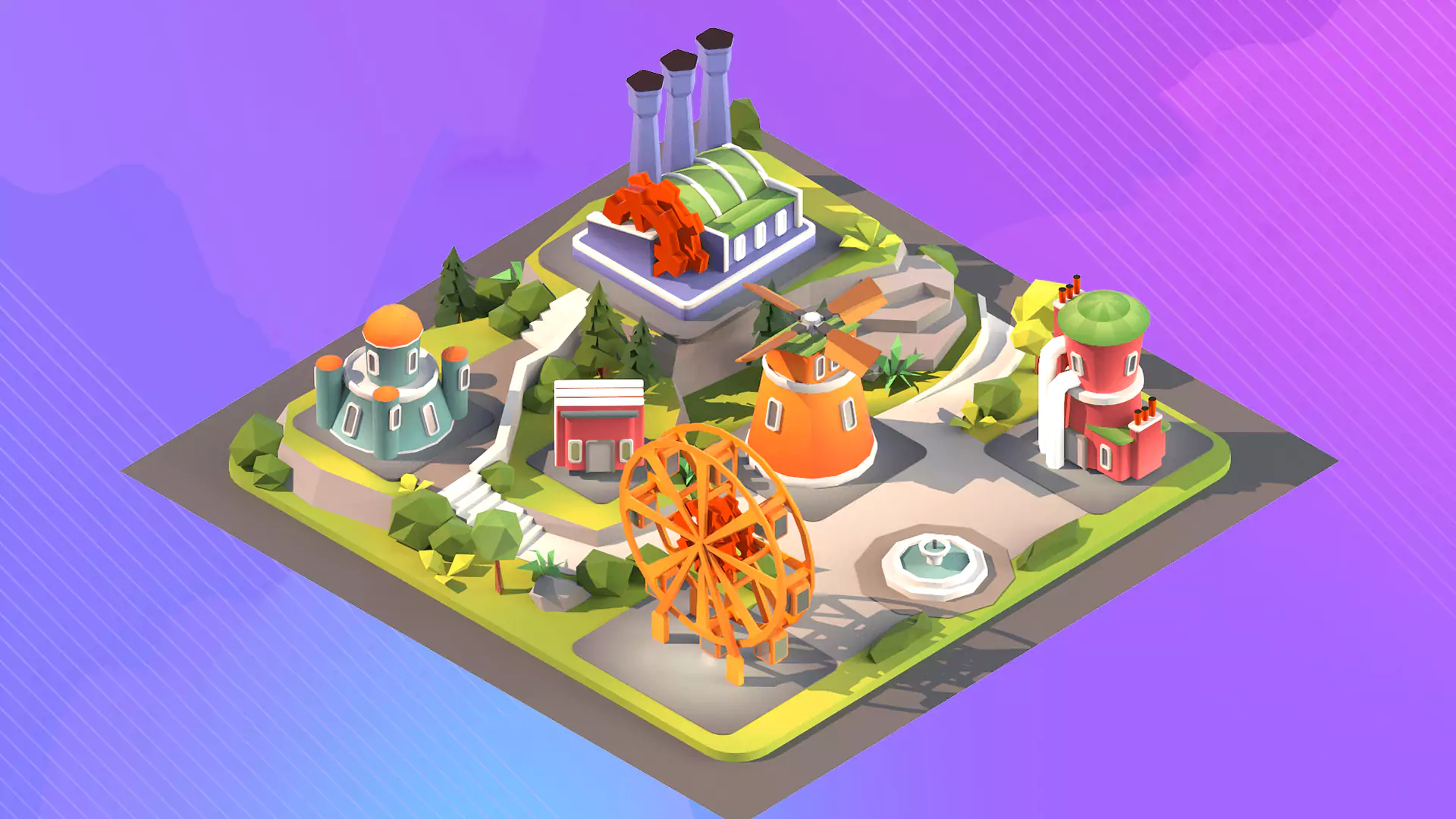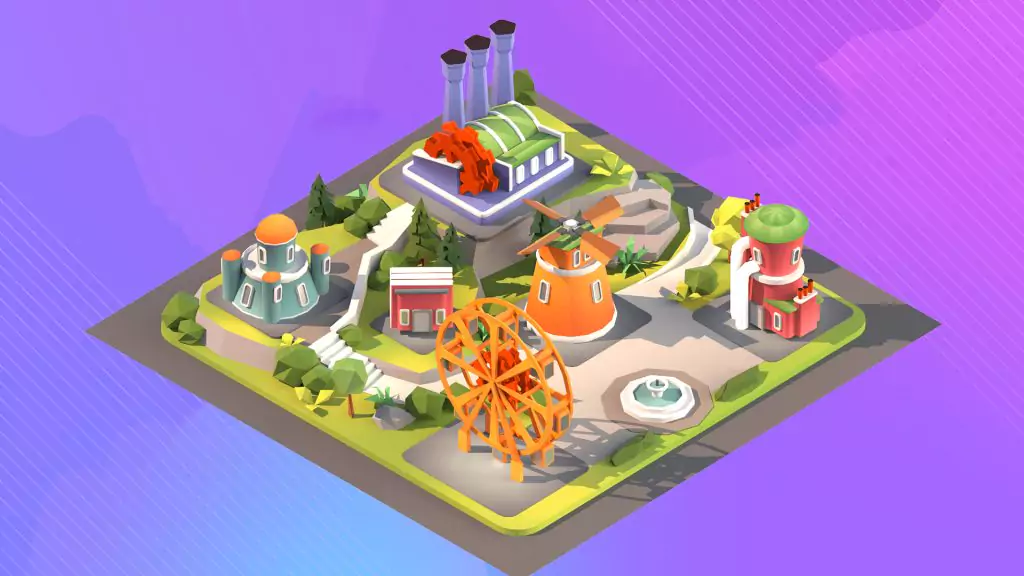 The NFT quarters' resource production is a crucial element. A quarter can generate up to 6 types of resources, with over 80 different resource types available in the game. The speed and quantity of resource production depend on the characteristics of the NFT quarter.
Also, a higher production speed allows players to save energy while crafting resources, enabling them to allocate resources more efficiently. The quantity bonus further amplifies resource generation, granting players increased yields compared to the standard gameplay.
Earning Opportunities in Econia
Econia presents players with various avenues to earn rewards! One is the NEUT competitions, which take place every weekend. Upon receiving a notification about the event, players can participate by purchasing a pass and engaging in fulfilling additional orders. These orders contribute to the player's overall leaderboard ranking, and the top players secure NEUT token rewards.
The competition involves a random grouping of players into sets of 20. Each participant receives tasks for resource deliveries, and the more orders completed, the higher the position on the leaderboard.
The team recently changed the rules of the competition. Now, they have 25 prizes and a prize pool of 400 NEUT tokens (1 NEUT = 0.2$).
Econia's Own Crypto Market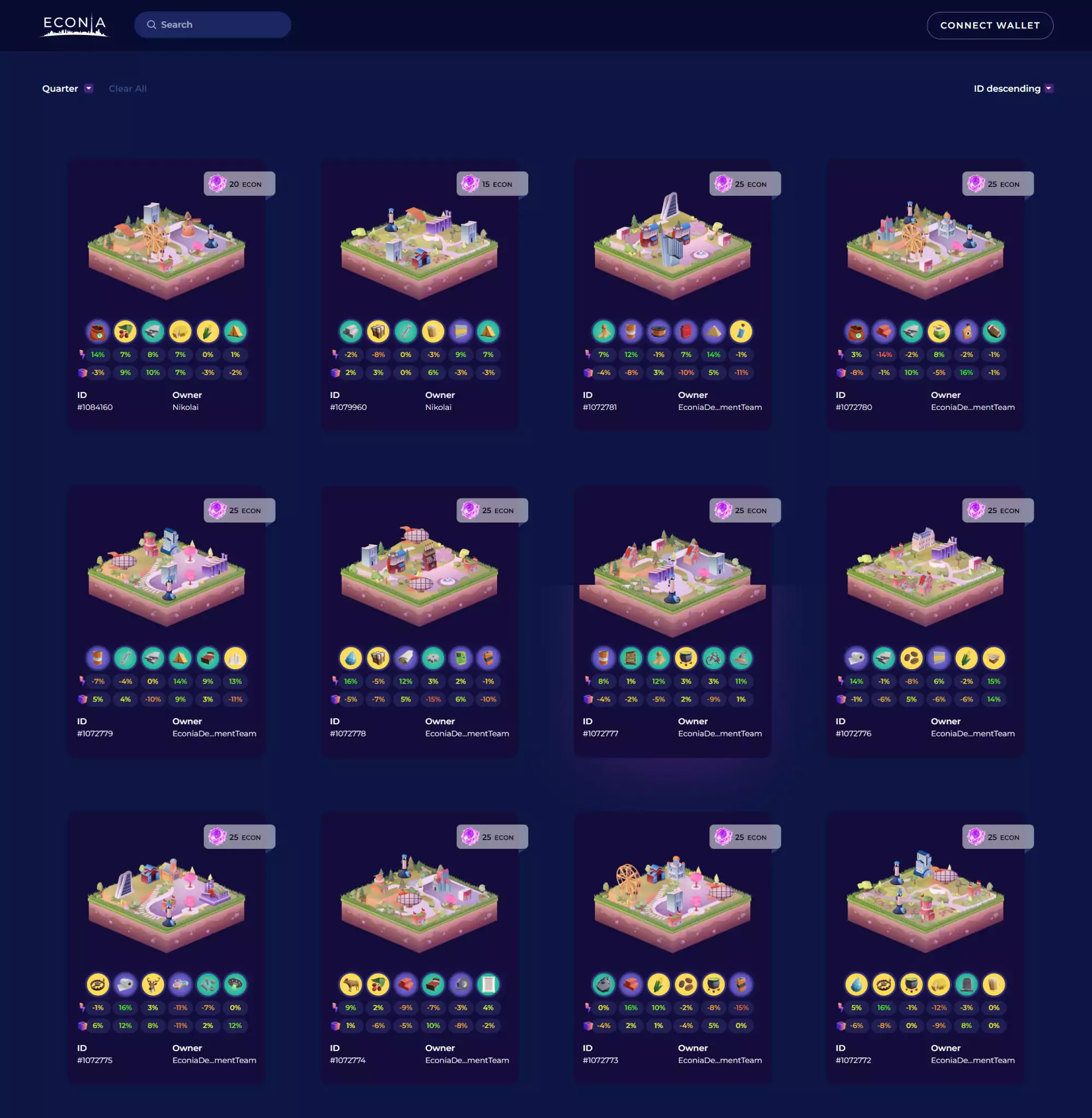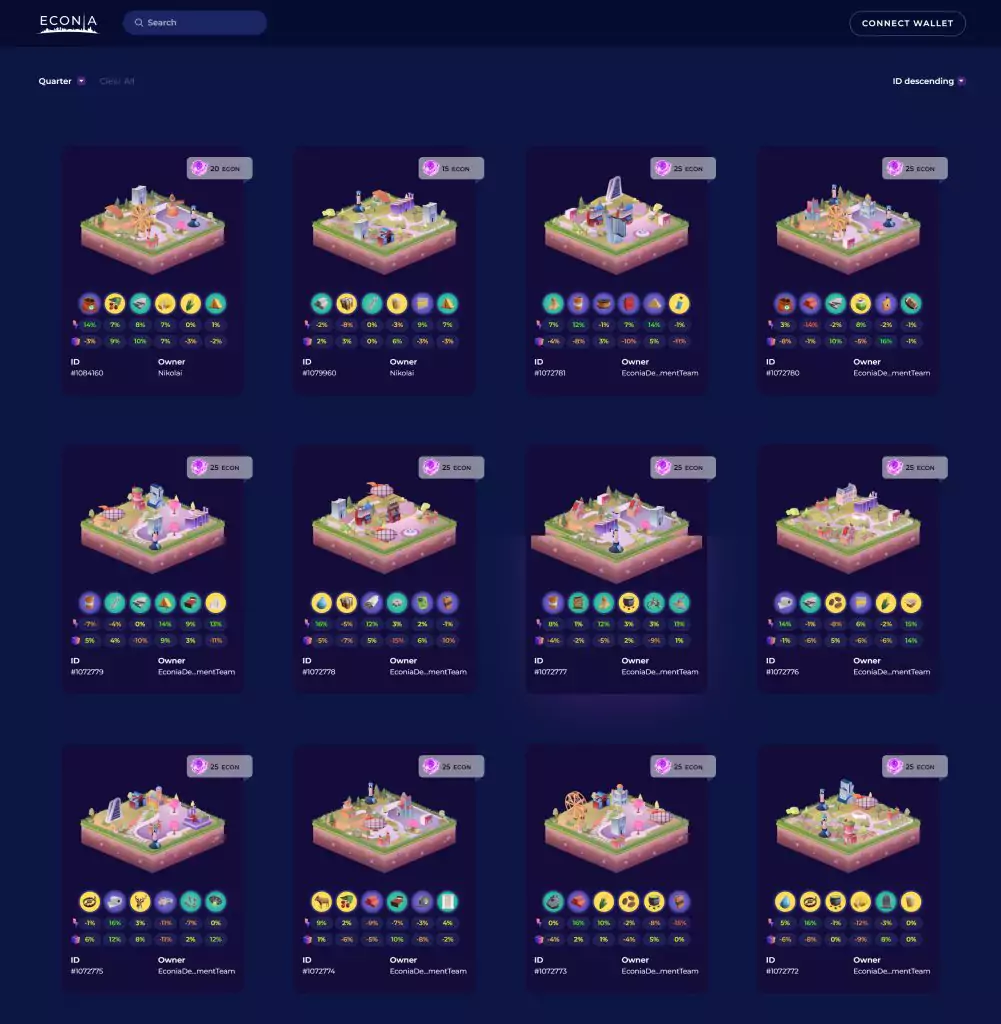 Econia offers its own crypto market, cryptoeconia.com, where players can engage in all types of interactions with NFTs and tokens. To access the market, players need to log in through the Metamask wallet and link their gaming profile. Existing game accounts can be linked to an email address, while new players can create an account on the website, automatically generating a game profile.
Upcoming Update: Idle Dragons
The game is preparing for its next major update in June! The upcoming update introduces a new game called Idle Dragons. This game will bring a captivating underworld filled with dragons and castles, accessible from the main menu of the city construction gameplay.
Idle Dragons will feature a distinct idle gaming experience with 20 levels that aim to diversify the overall gameplay of Econia.
Do you think Econia will be one of the biggest city-builder games in Web3? If you want to learn more about the game, make sure to visit their website and join their Telegram. If you believe that you're ready to play Econia, you may download it from Google Play or App Store.