KooKoo Crypto Reaches 100K Subscribers on Youtube!
KooKoo Crypto TV has reached 100K YouTube Subscribers, making him the biggest NFT gaming content creator on YouTube! This was achieved in under 12 months of him joining the platform. Here's a little background on the legendary Kookoo!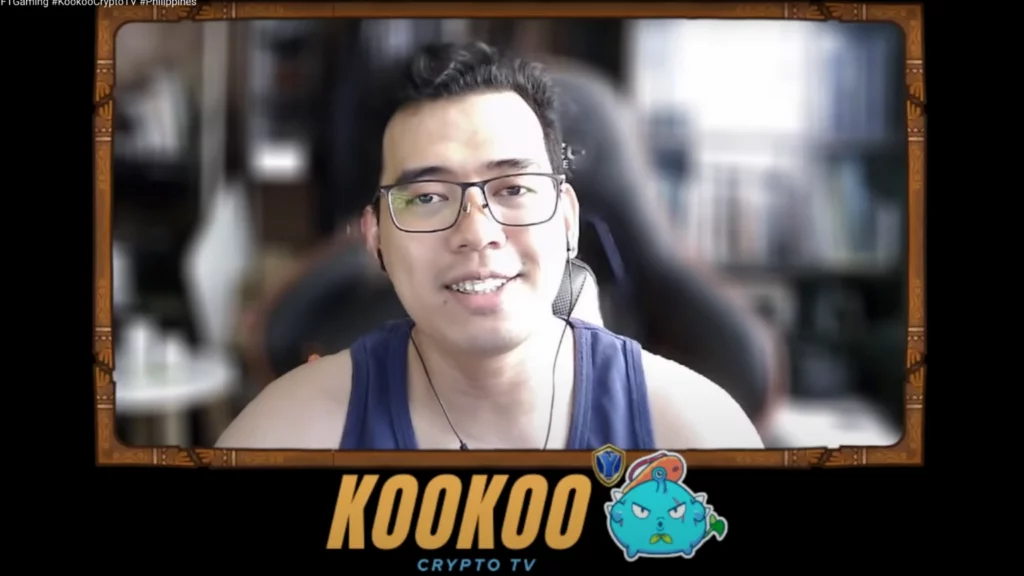 Who is KooKoo Crypto?
KooKoo Crypto is a Filipino NFT gamer, collector, and blockchain evangelist. He is one of the pioneers for creating blockchain game content on YouTube.
When did he start on Youtube?
KooKoo Crypto started creating videos in October 2020. His first videos were about his Axie journey, followed by useful tutorials on how to get started in Play-to-Earn games, particularly in Axie Infinity. His video "Axie Infinity Basic Battle Guide" records over 737,000 views, making it his most popular upload.
His videos are mostly tutorials about Axie Infinity- from getting started, gameplay tips, breeding, cashing out, and setting up a scholarship program. Having the good intent to educate his fellow Filipinos, his subscribers eventually grew to a 100,000 in less than a year. That is a huge community!
KooKoo has changed the lives of many, not just by the videos he creates, but also by creating his own team of scholars. In fact, one of his scholars managed to be the top player on the Axie Infinity leaderboards for 2 or 3 seasons, rewarding him (the scholar) a big amount of AXS. In KooKoo's recent Facebook Post, he stated that the real purpose of scholarship programs is to help these scholars someday purchase their own Axies, and stand on their own two feet.
Aside from his useful tutorials, KooKoo Crypto has also taught us that our life should be driven not by profit and hype– but by a great purpose. Congratulations, KooKoo Crypto!
Subscribe and learn from his Youtube channel: https://www.youtube.com/c/KookooCryptoTV/videos
You can also follow him on his social media accounts:
Twitter: https://kookoocryptotv?s=09
Facebook: https://www.facebook.com/kookoocryptotv/
Twitch: https://www.twitch.tv/kookoocryptotv