Sky Mavis Team Comment on Local Government Laws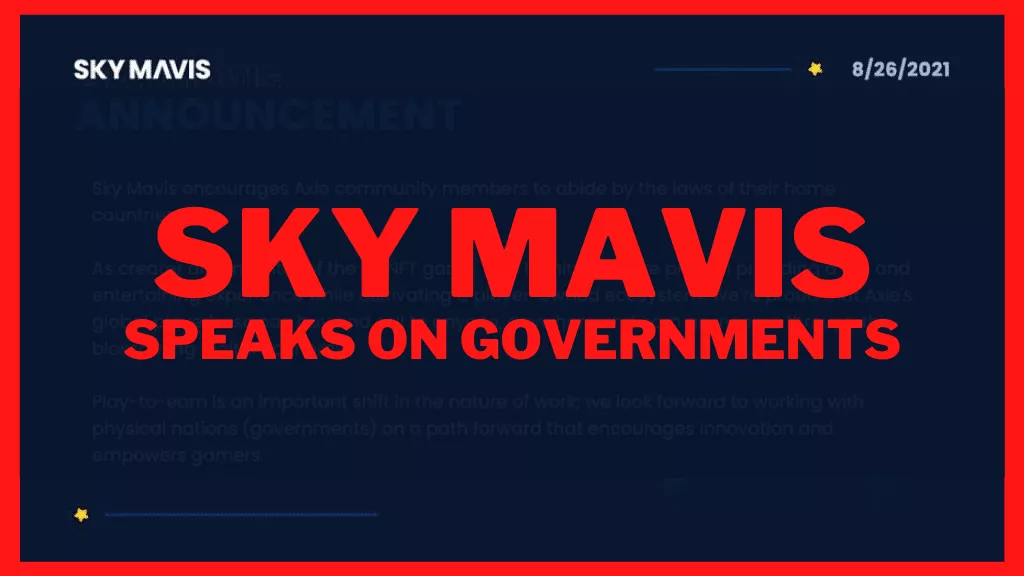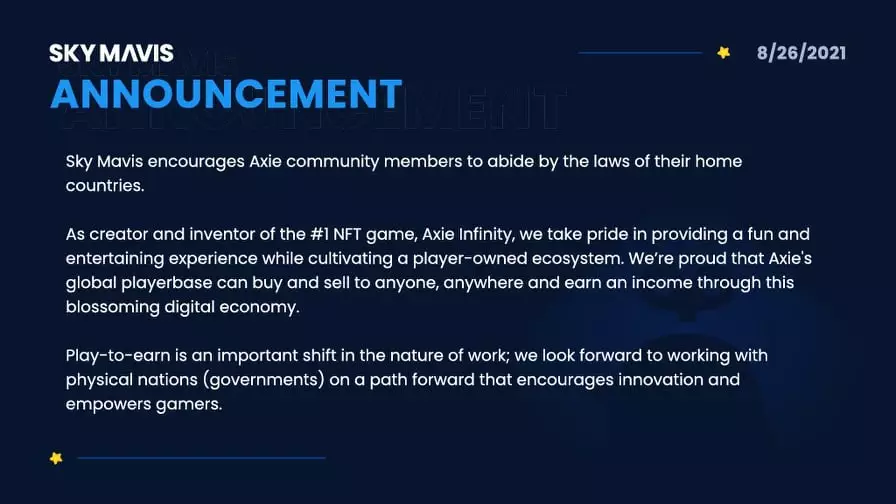 With the spread of news about the Bureau of Internal Revenues (BIR) stating that income from play-to-earn games such as Axie Infinity are subject to tax, the game creator Sky Mavis has recently spoken – saying that they are encouraging the community to abide by the laws of their home countries.
"Play-to-earn is an important shift in the nature of work; we look forward to working with physical nations (governments) on a path forward that encourages innovation and empowers gamers." Sky Mavis said in their announcement.
The team is very vocal about their long-term plans for the gaming community. Knowing the Sky Mavis team is willing to work with the worlds governments, players can be assured that Axie will be able to survive in the long term.

To learn more about the facts in Axie Infinity and tax, read here (https://p2enews.com/news/the-facts-about-axie-infinity-and-tax/).