Sunflower Land Announced Dawn Breaker Banner!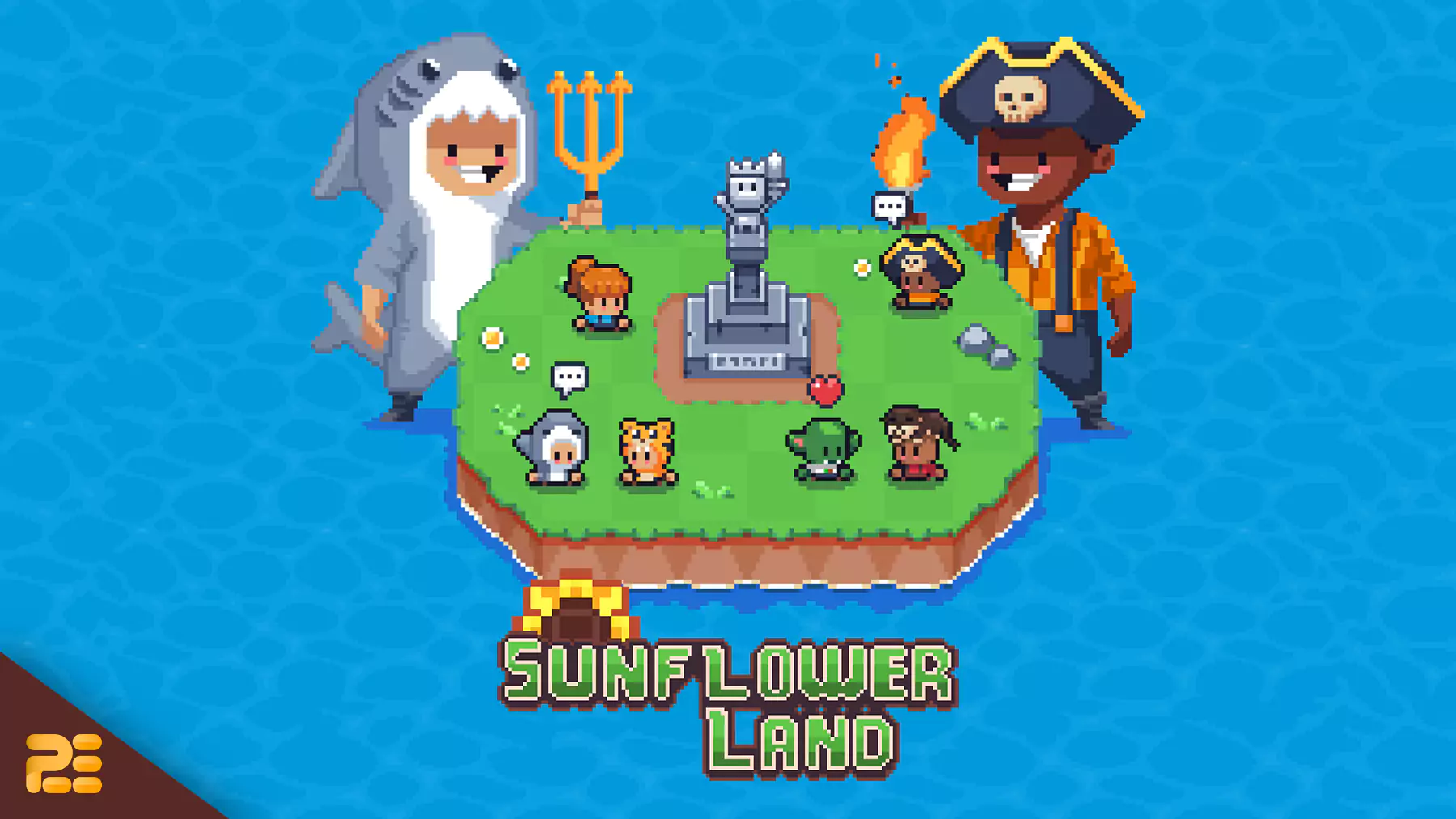 Sunflower Land announced the Dawn Breaker Banner brought to you by the new season which will come on May 1st! Let's take a closer look at what this is all about.
The Dawn Breaker Season
With the Solar Flare Season drawing to a close, Sunflower Land is gearing up for its next exciting phase: the Dawn Breaker Season. This new season is set to introduce an array of new features and items that will surely challenge and reward players. Note
The Solar Flare Season, which ran until April 30, 2023, was the first season that helped gather feedback and make improvements for upcoming seasons.
Dawn Breaker Banner
The Dawn Breaker Banner is a special decoration that offers exclusive discounts and rewards to its holders during the season. As a seasonal pass holder, you'll enjoy the following perks:
1. 25% Discount on Seasonal Items
As a pass holder, you'll receive a 25% discount on all seasonal items available in the game. Decorate your farm with unique and rare items available at Goblin Retreat and save some SFL along the way! Note
Sunflower Land (SFL) is an in-game utility token that operates on the Polygon Blockchain. SFL has an unlimited supply and is exclusively created by playing Sunflower Land. It is used to purchase a wide range of items, including seeds, tools, buildings, animals, and more. Additionally, SFL can be utilized to craft rare items and for rare digital clothing drops at Bumpkins.io.
2. Free Seasonal Banner
Show off your love for the changing seasons with a free seasonal banner that's available exclusively to pass holders. Hang it on your farm and let everyone see that you're a great farmer with a strong seasonal spirit!
3. Free Seasonal Wearable Airdrop
Pass holders get access to a special wearable item that's dropped into their wallet during the season. Wear it with pride and show off your dedication to Sunflower Land!
4. Exclusive Cosmetics
Pass holders get access to 2 additional exclusive cosmetics that are not available to non-pass holders. Get your hands on the mystical Blue Gnome and Orange Gnome and make your farm stand out!
The Dawn Breaker Banner is an optional purchase for players who want to support the project and gain access to exclusive cosmetics. It is not necessary to participate in the seasonal event, but it sure does make your farming experience more fun and rewarding! This means that anyone can join this new season but acquiring a banner will give you the 4 perks listed above!
How to Purchase a Dawn Breaker Banner
To purchase the banner, simply approach Grubnuk located at the southern end of your main island.
Solar Flare Season participants can enjoy early access to a discounted Dawn Breaker Banner from April 24th to April 30th, 2023, for $3.99 USD.
Standard Banners will become available for $7.99 USD during the first week of the season. Remember, seasonal banners are not available after these periods and prices will be paid in MATIC, so get yours early!
Other New Features
The Dawn Breaker Season will also introduce Eggplants and Mushrooms! Players can grow Eggplants to earn SFL and cook new recipes. Not just that, the season also brings the enigmatic and potent Dawn Breaker collectibles!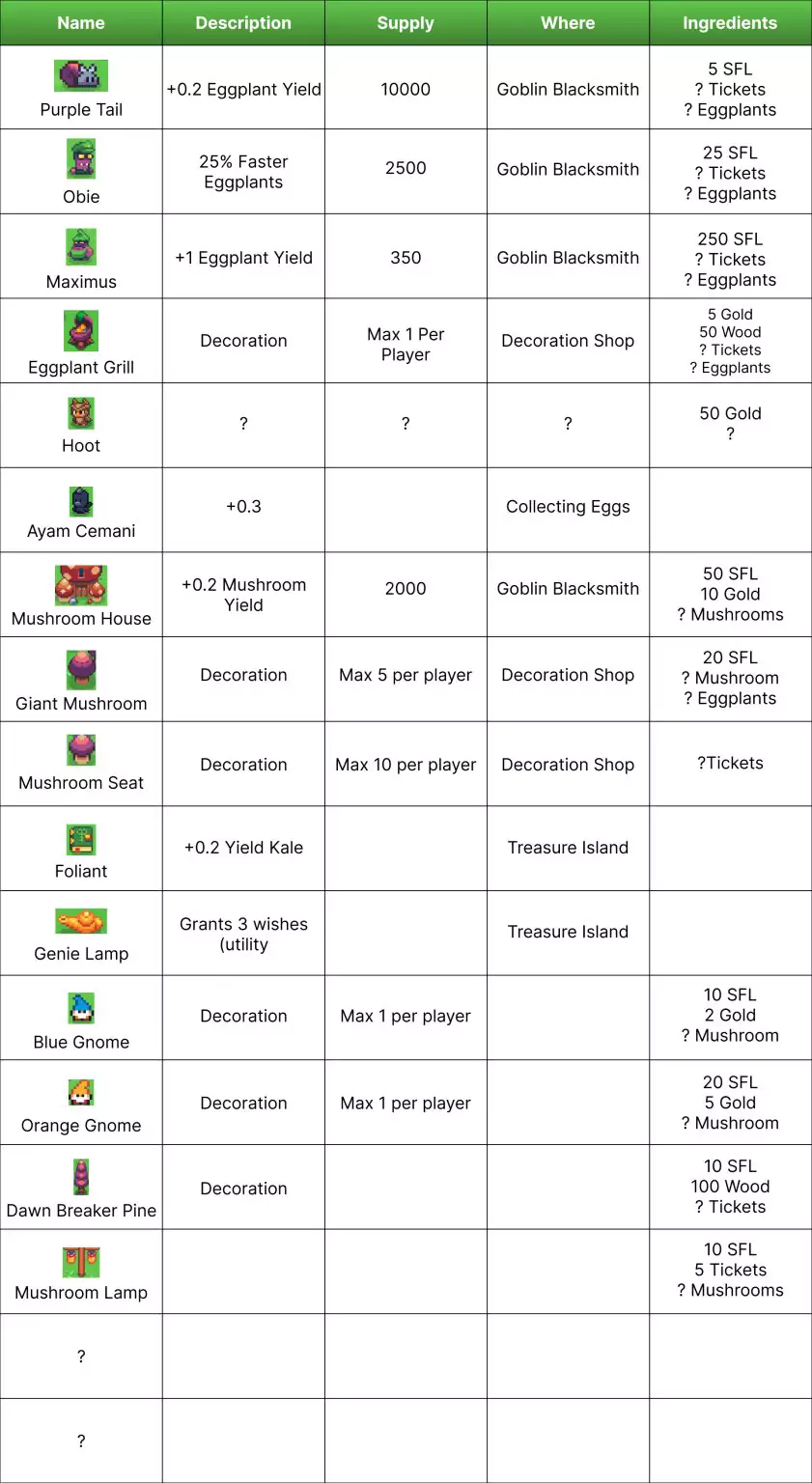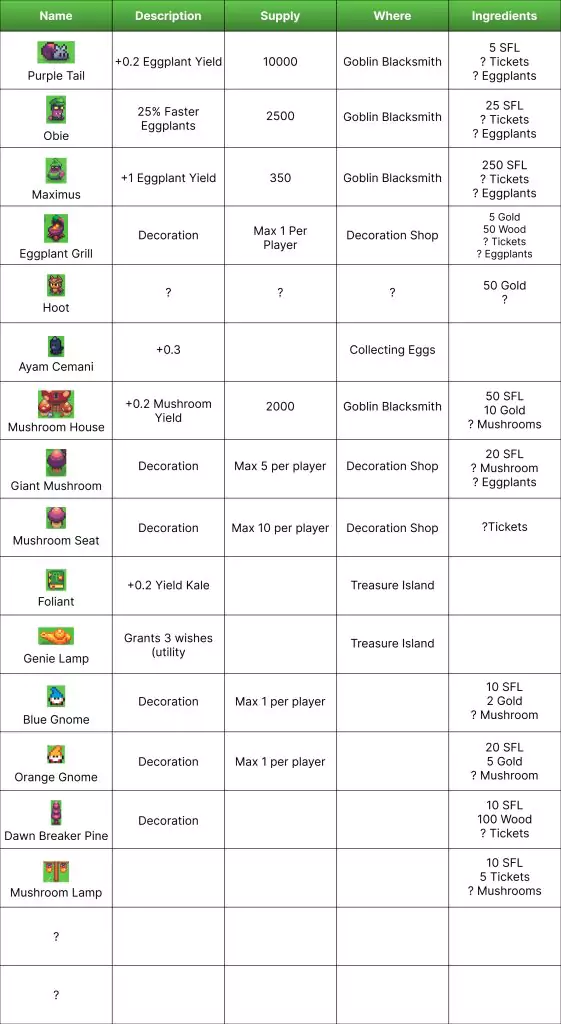 Note
Items marked with '?' will become available during the season.
About Sunflower Land
Sunflower Land is a Web3 Opensource RPG Farming Simulator. The game revolves around cultivating crops, collecting resources, cooking food, raising animals, crafting items, evolving their Bumpkin (In-game character/PFP), and expanding their land to establish their farming empire.
If you want to learn more about Sunflower Land, join their discord server and be one of the amazing Sunflower farmers' community!