#1 Tips for Avoiding the Ban Hammer of Axie Infinity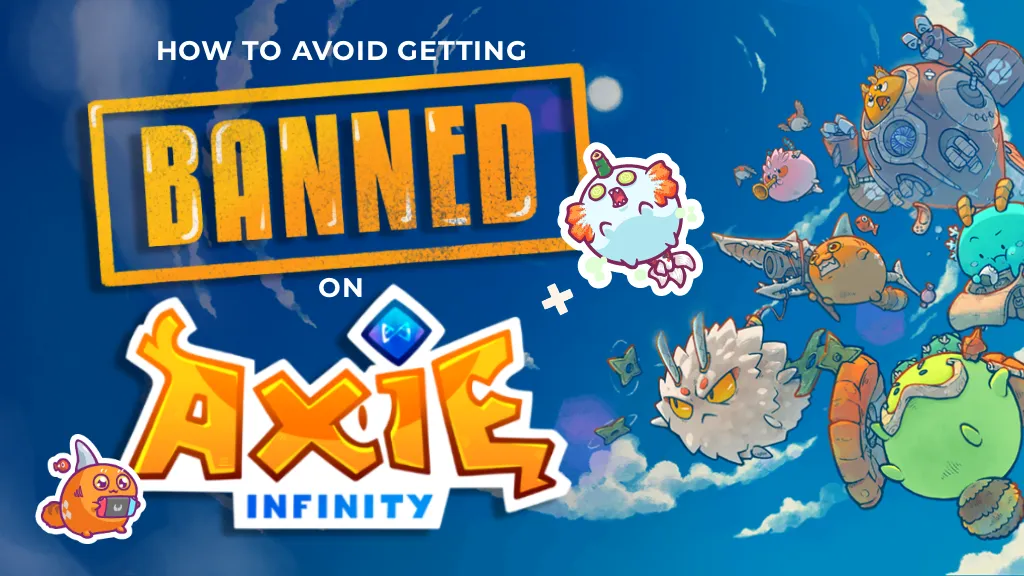 In the past month, Axie Infinity performed a mass banning on accounts over 30 days! What are the best ways to avoid getting banned on Axie Infinity?
Basically, all users, owners, and players of Axie Infinity must carefully read their Terms of Use which you can access at https://axieinfinity.com/terms. Negligence against their terms may result to banning.
Axie Infinity's Terms of Use states, "If you provide any information that is untrue, inaccurate, not current, or incomplete, we have the right to suspend or terminate your account and refuse any and all current or future use of the Site, the App and the Smart Contracts (or any portion thereof)."
This article will show you the ways to avoid sudden ban on your account. Read carefully!
Do not play multiple accounts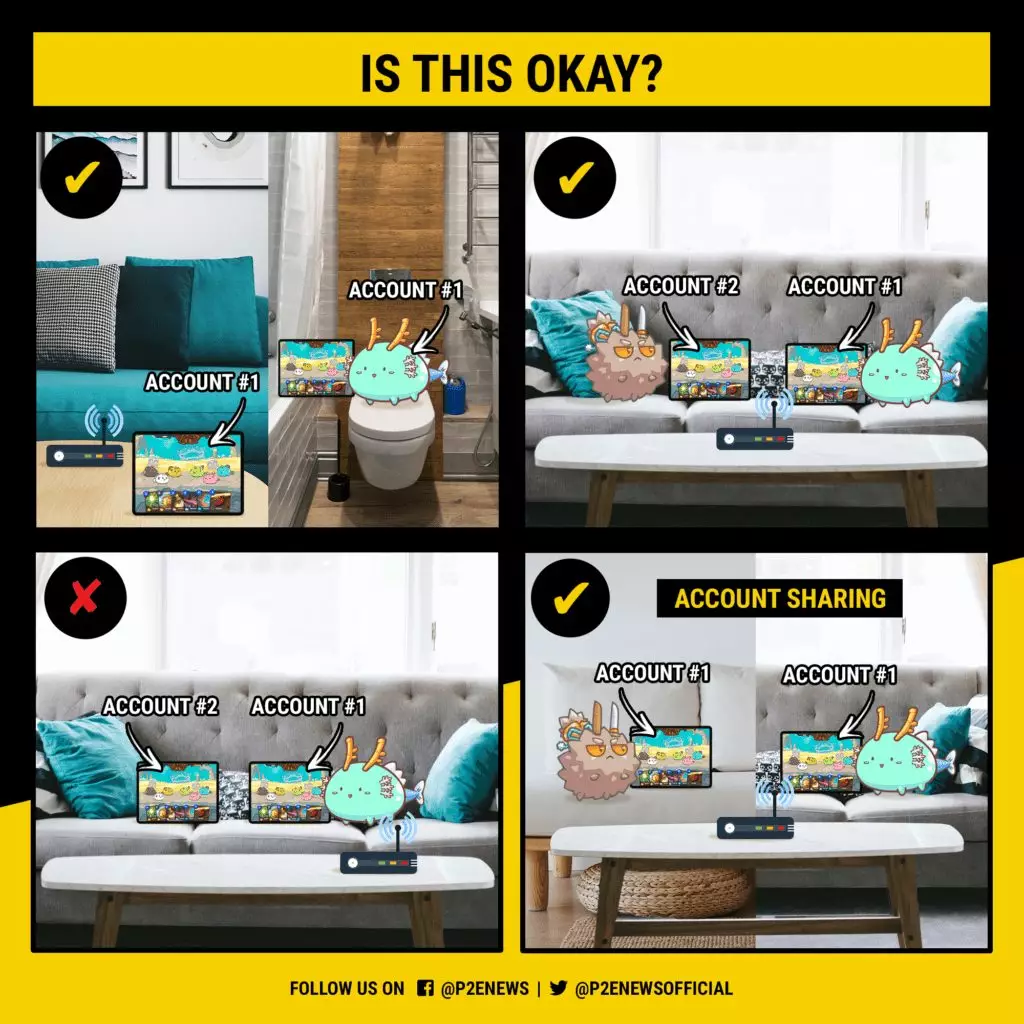 This means playing multiple accounts as a single person.
Multiple people with one account each in the same house, using the same Wi-Fi? No problem!
One person with one account on multiple devices (one PC/laptop and one mobile phone)? No problem. You can use multiple devices for playing Axie Infinity as long as all of these devices only use one account.
Multiple people with the same account in different places? No problem! You can only farm a maximum of 100 SLP per day in PVE for each account, so multiple players playing one account is not a good strategy for playing.
Can I OWN multiple accounts? Yes! Axie Infinity supports Scholarship Programs where managers can have their scholars play on their secondary accounts. However, managers and scholars can STRICTLY only play one account.
Do not continuously make people wait in PVP.
This is seen as bad sportsmanship and is not favored by the game creators.
Do not enter a game and go away from keyboard (AFK).
Number 2 and 3 can make the gameplay slow and boring for other players. Axie Infinity team warned its users about this.
Do not engage in any automated abuse of the system, such as using scripts to send comments or messages, using any data mining tools, robots, or similar data gathering and extraction tools to benefit you and disadvantages other players.
Do not adjust your device clock to instantly reset the daily quest and to play the game even the system is under maintenance. This will be instantly picked up by Axie Infinity as they are using a global time tracker.
Some Axie Infinity-related Facebook Pages start teasing their followers of their upcoming merchandise and fan arts. Axie Infinity Terms of Use states the following:
"Provided that you own an ERC721 Axie asset, you are granted a limited license to create fan-art and merchandise which can be used commercially given that you follow the terms set below:
Anyone creating fan-art of Axies needs to either own the Axie they are creating fan art from or receive permission from that Axies owner.
Fan artwork must not use official Axie assets, but creating unique art using Axie assets as inspiration is acceptable.
The artwork must clearly state "Axie Infinity Fan Art", link to https://www.axieinfinity.com/, and link directly to the Axie that is being used for inspiration.
An Axie NFT can be used to generate a maximum of $10,000 in revenue before an official license agreement has to be signed. The revenue can come from either fan art (tokenized or physical) or merchandise (t-shirts, mugs, hoodies, etc). This license can be revoked at any time for any reason, and Sky Mavis PTE. LTD reserves the right to determine if something is fan-art or not."
For scholars, you must be extra careful to not disobey any of the aforementioned grounds for banning. You must remember you do not own the Axies in your account and disobeying these rules may get you in trouble but also be very detrimental to your managers livelihood.
If you are serious in keeping your accounts ban-free and wish to continue playing and earning from the game, then we suggest that you carefully read Axie Infinity's Terms of Use.