Panzerdogs Celebrates 1st Anniversary with 50M $BONK Giveaway to Players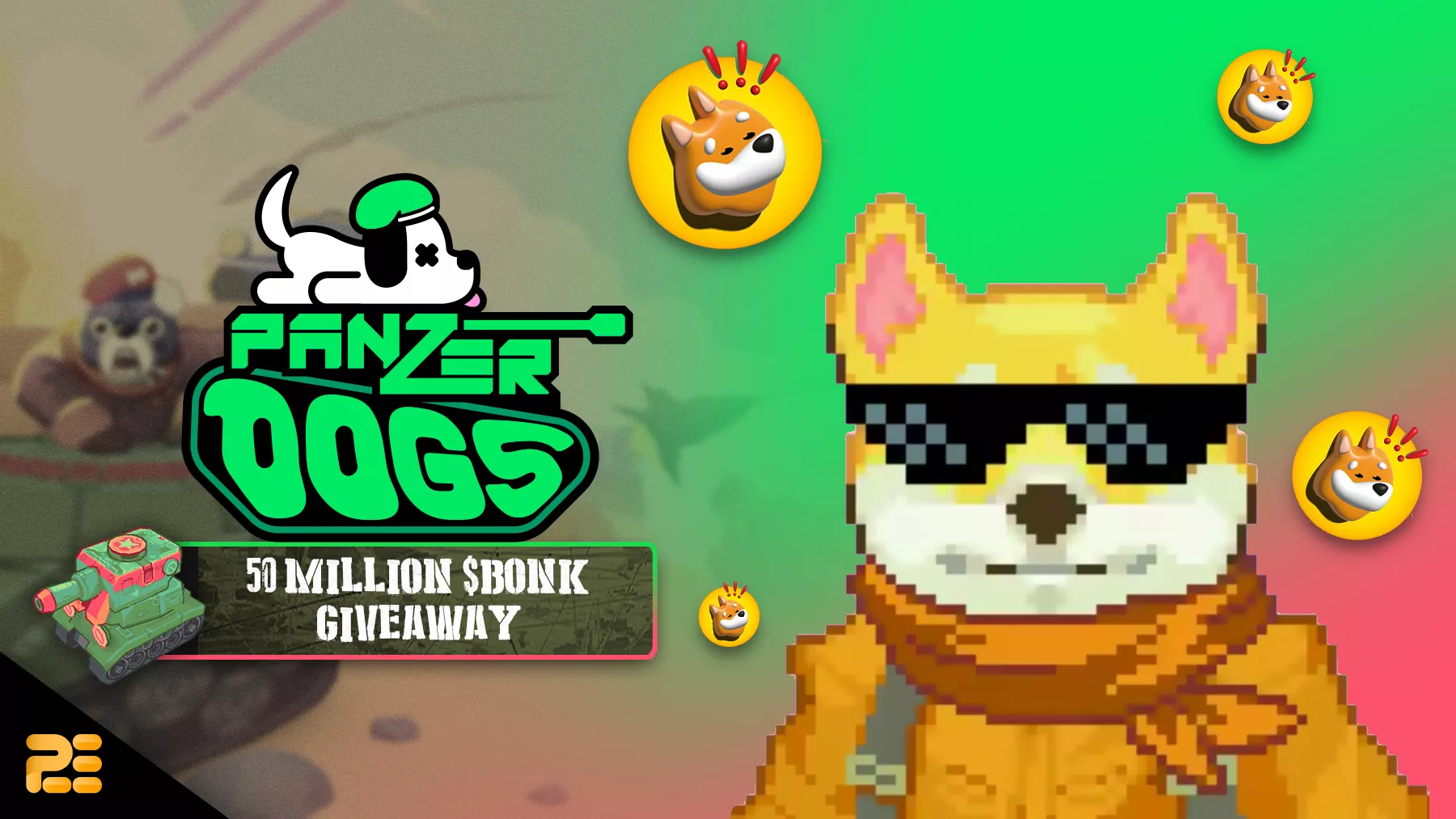 Panzerdogs, a Solana NFT gaming project, is celebrating its 1st anniversary in style by giving away 50M $BONK to its players. This generous gesture is a way for the company to show its appreciation for the support and loyalty of its user base. The anniversary celebration will also feature a special tournament, giving players even more opportunities to enjoy themselves and earn rewards. So mark your calendars and get ready to join in the fun as Panzerdogs commemorates this milestone in its history.
Panzerdogs announced this good news on Twitter, and it made the community excited! Players were overjoyed when they saw the tweet, as it meant they had a chance to get their hands on some extra in-game currency and participate in a tournament. The announcement generated a lot of buzz within the gaming community, as people eagerly anticipated the shared airdrop of 50M $BONK and other celebrations.
To celebrate our 1 Year Anniversary we'll be distributing 50M $BONK to Panzerdogs players this week, and more rewards throughout the rest of the month! 🐶

More details below 👇 pic.twitter.com/NiK75lDkVl

— Panzerdogs 🐶 | Public Testing on iOS & Android (@panzerdogs) January 4, 2023
50M $BONK Giveaway: A Can't-Miss Opportunity for Players!
It's celebration time for Panzerdogs players! The popular online gaming platform is marking its 1st anniversary with a series of special events, including a shared airdrop of 50 million $BONK to eligible players.
From now until January 11th at 23:59 UTC, players who connect their wallet and win a game of Panzerdogs will be in the running to receive some $BONK. This is a great opportunity for players to score some extra in-game currency and enhance their gaming experience.
Here are some of the community members that started playing Panzerdogs to get the chance to win some $BONK!
But the fun doesn't stop there. Throughout the rest of the month, Panzerdogs will also be rewarding players with Legendary in-game items. These rare and highly coveted items will give players a boost in gameplay and make them stand out from the crowd.
A Special 1st Anniversary Tournament
To top it all off, Panzerdogs will be launching a tournament with extra prizes, along with its biggest build and content update yet. This update is sure to bring even more excitement and enjoyment to the game, with new features and content for players to discover.
As for the content update, it's set to be a game-changer for Panzerdogs. The new features and content will add even more depth and variety to the gameplay, keeping players engaged and coming back for more. Whether it's new characters or game modes, there will be plenty to discover and enjoy.
The tournament and content update is sure to make the Panzerdogs 1st anniversary celebration one to remember. Players will have the chance to win extra prizes, try out new features, and experience the game in a whole new way. It's an exciting time to be a part of the Panzerdogs community, and we can't wait to see what the future holds for this innovative gaming platform!
How to Claim Your $BONK?
To claim your $BONK, simply post your wallet address in the #claim-bonk channel on the Panzerdogs Discord, and be sure to follow @panzerdogs on social media for updates on the airdrop. Don't miss out on this chance to get in on the anniversary celebrations and score some sweet in-game rewards.
So mark your calendars and get ready to join in the fun as Panzerdogs commemorates its 1st anniversary. With the shared airdrop of 50M $BONK, Legendary in-game items, and a tournament with extra prizes on the horizon, there's never been a better time to be a Panzerdogs player.
A Remarkable 1st Anniversary
Panzerdogs has made a big splash in the play-to-earn industry in its first year. The online gaming platform has attracted a large and loyal user base with its innovative approach to monetization. Players can earn real rewards by participating in games and completing in-game challenges, giving them a sense of accomplishment and motivation to keep playing.
In addition to its play-to-earn model, Panzerdogs has also impressed with its high-quality graphics and engaging gameplay. The platform has continually released updates and new content to keep players coming back for more. Its focus on community and player engagement has also contributed to its success, with a vibrant and active online presence on social media and its Discord server.
Overall, Panzerdogs has had a successful first year in the play-to-earn industry and looks poised for even more growth in the future.