Axie Infinity Launches Offer Feature on App.axie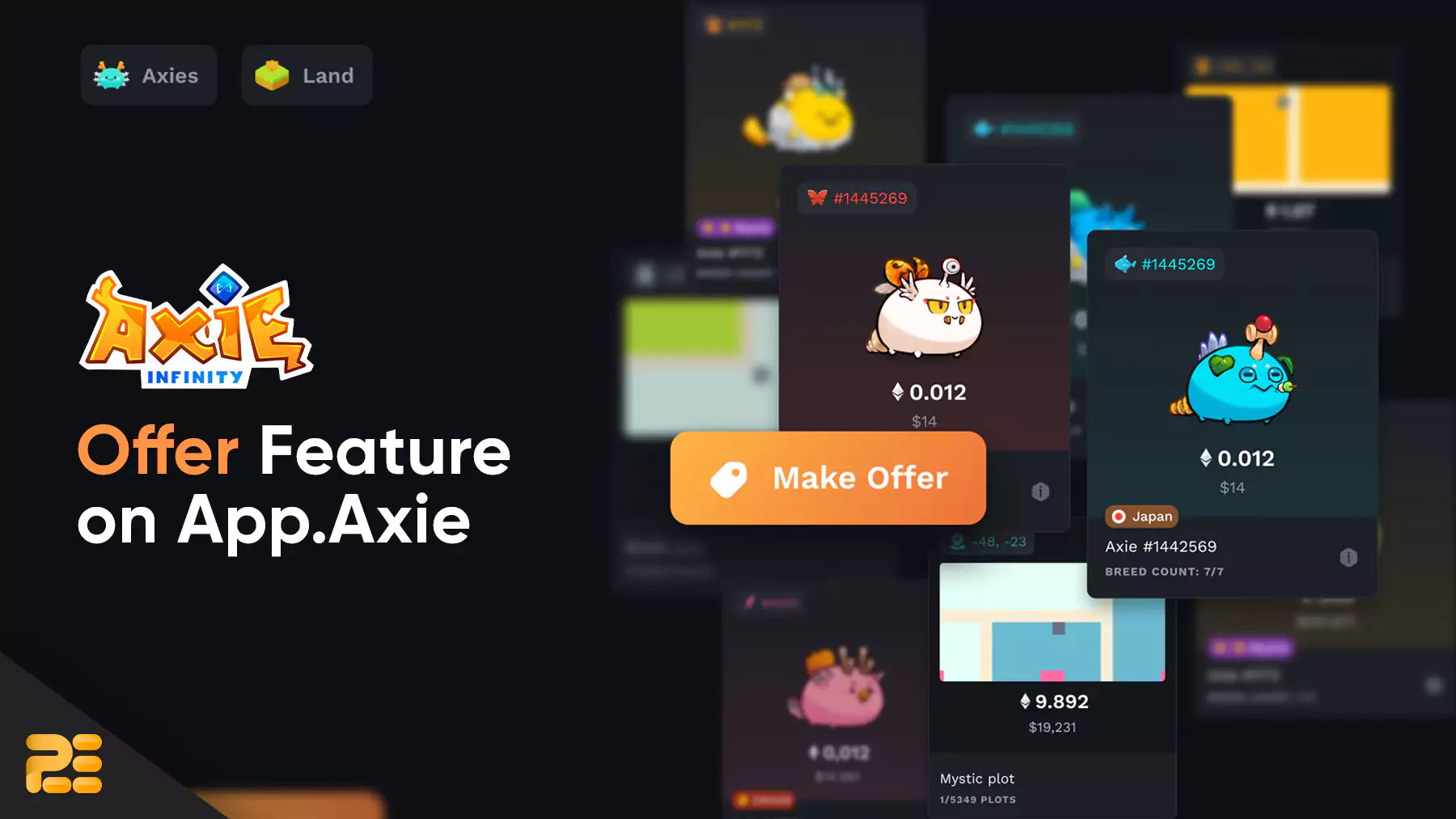 Axie Infinity, the most popular strategic card game in the metaverse, has just launched its Offer feature on App.axie which allows players to make and receive offers for their collectibles! Sounds exciting? Let's see how it works.
Offers are now LIVE on App.axie!

🤝 Send/receive offers on axies and land
✉️ Customized email notifications
💻 New offer Management page

This is a major step towards a more prosperous center of commerce for our digital nation.

Full announcement 👇

📜 | https://t.co/NQJCwQEXu3 pic.twitter.com/W9jO2qMSmH

— Axie Infinity | #AxieOrigins, #AxieHomeland (@AxieInfinity) March 23, 2023
The Offer Feature
With Axie Infinity's new Offer feature, you may now transact from anywhere! This new addition to App.axie, which was highly desired by the community, makes buying and selling simple and accessible to everyone. But that's only the start! Prepare for a wave of more marketplace updates that will surely improve your gaming experience!
How Does It Work?
Here's a step-by-step guide on how to place an offer on App.axie's marketplace:
Visit the app.axie marketplace and find the item you want to buy.
Click on the "Make Offer" button.
Enter the amount you're willing to pay for the item.
Select an expiration date for your offer.
Click on the "Place Offer" button.
That's it! You've successfully placed an offer on App.axie's marketplace. Tip
Customize email notifications to receive alerts for your preferred collections and set minimum thresholds for alerts if desired.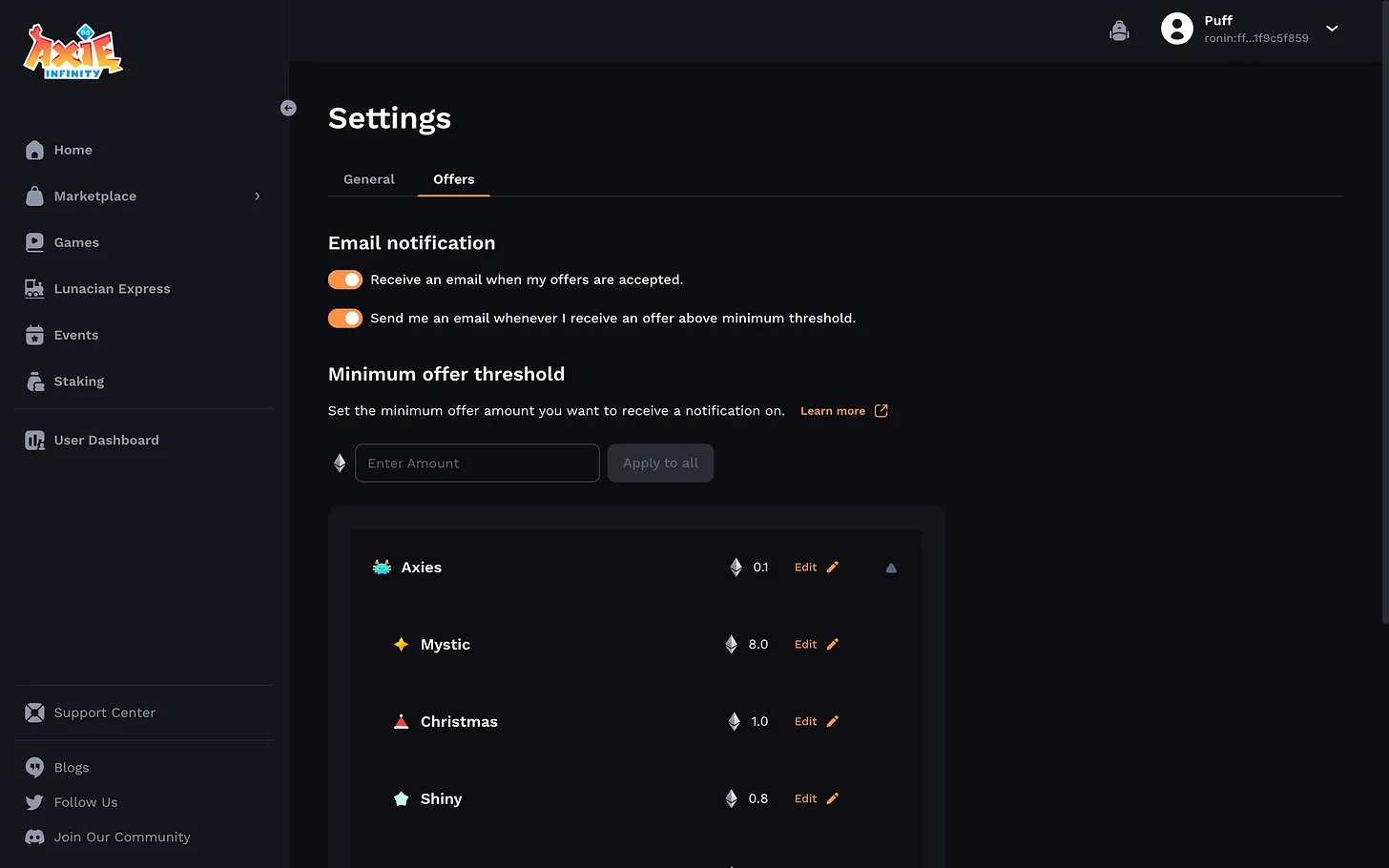 Managing offers is also made easy with the Offers page accessible from the left-side pop-out menu. Players can keep track of incoming and outgoing offers, making transactions more organized and hassle-free.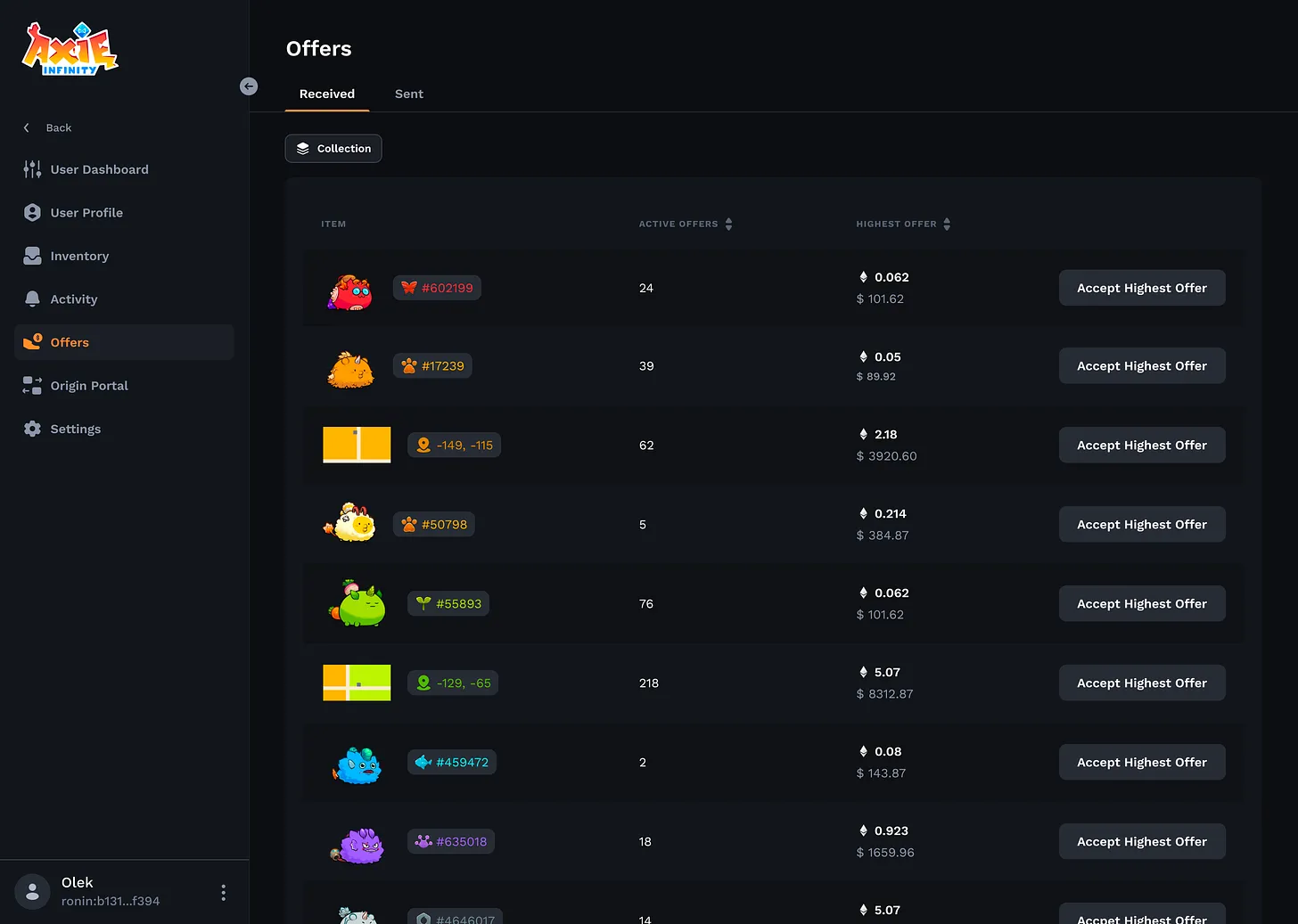 Building Together
Axie Infinity's team expressed their gratitude towards the community for the feedback that brought App.axie to this point. They encourage players to continue sharing their ideas and feedback to build Axie together and explore infinite possibilities.
If you're a solid community member of Axie Infinity, make sure to spread the word and try the Offer feature altogether!