Axie Infinity Origins S3: Mystic Era is Live!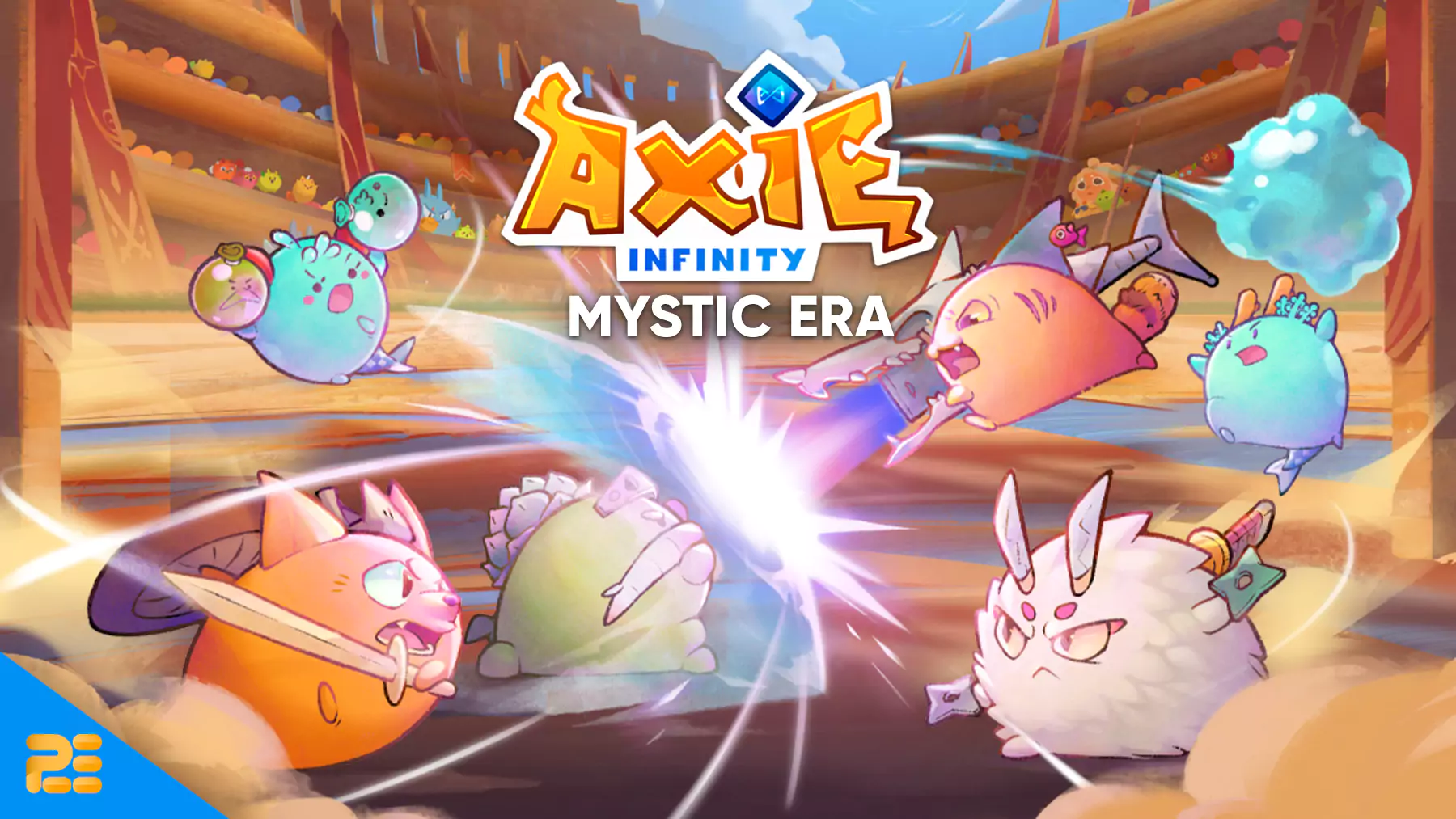 Axie Infinity announced the beginning of the Mystic Era. Prepare for a more exciting and challenging season!
Rise and grind Lunacia ☀️! Season 3's Mystic Era starts now.

🏆 Prize Pool: Over 56,200 AXS
✨ New and improved #MysticMoment
💗 Double SLP rewards this week

Full announcement 👇

📜 | https://t.co/DzMIodZBGk pic.twitter.com/LbAhu6ZpDG

— Axie Infinity | #AxieOrigins, #AxieHomeland (@AxieInfinity) March 29, 2023
After the Epic Era, characterized by the use of new runes and charms and the emergence of unique builds, the Top 100 showcased a diverse meta! Here's the top 10 rune breakdown from Axie.tech:
Now, in the Mystic Era, the competition will be even tougher, and only the best players will surely rank up!
Massive Prize Pool
The Mystic Era will last three weeks and will have a prize pool of 56,238 AXS, which is 50% of the total reward pool for Season 3! As season 3 comes to a conclusion, the team is keen to see which team will stand out and who will top the leaderboards.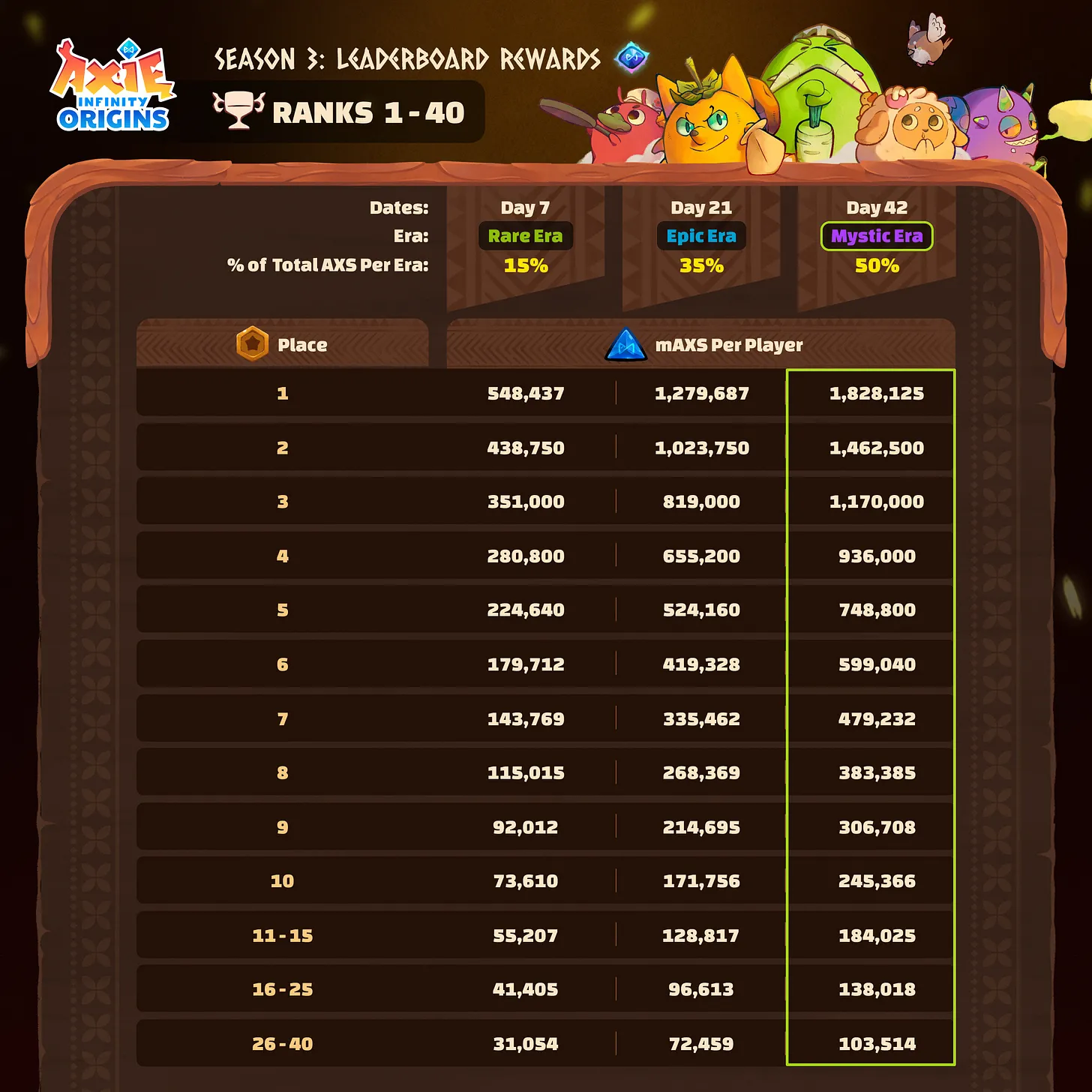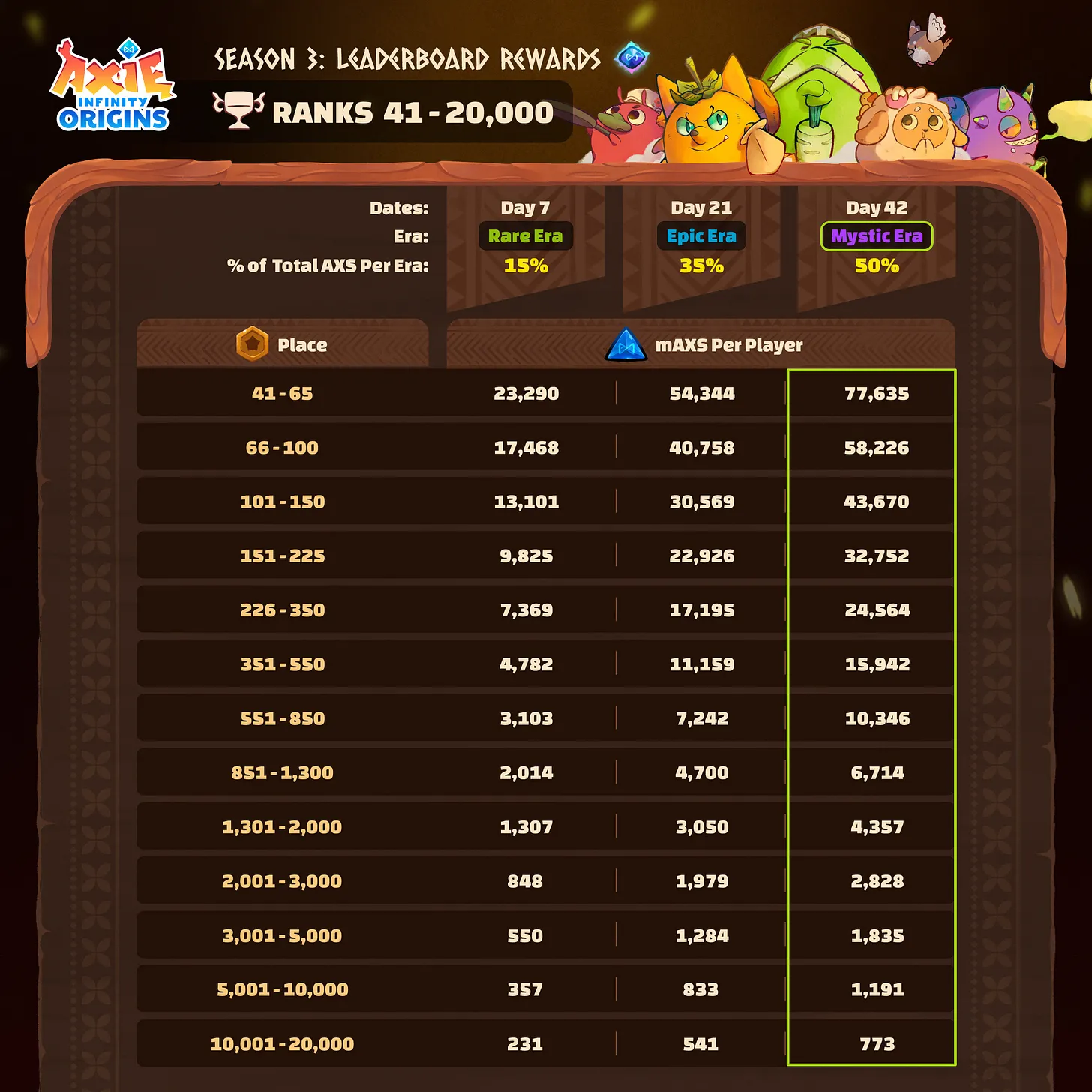 Improved Crafting Experience
That's not all! Axie Infinity is also introducing a new and improved Mystic Moment system that will enhance your crafting experience.
So, what about the Mystic Moment? This system ensures that players will be able to successfully craft a Mystic Rune or Charm with enough crafting attempts, making it easier for you to get your hands on those sought-after items.
Double SLP Rewards
To add to the fun, this week Axie Infinity is doubling SLP prizes for everyone! Yes, you read that correctly. All ranks, including Egg and other lower ranks that normally do not get SLP per win, will be eligible.
Bug Fixes
Axie Infinity Origins has also implemented some bug fixes to ensure players have a smooth gameplay experience. Some of the bugs that were fixed include the incorrect damage calculation of Storm Shuriken and Exploding Bombshell.
Additionally, Heaven's Echoes now correctly grants a 20% bonus DMG to other Allies. Another significant fix is the update of the formula for Heal/Shield/Damage.
The old formula was incorrectly applying reductions prior to flat bonuses, but the new formula now properly applies reductions after flat bonuses and finally flat reductions at the end.
Join the Mystic Era
So, what are you waiting for? Join the Mystic Era of Axie Infinity Origins Season 3 and mark this Era as yours!