Champions Arena Announced Second Playtest!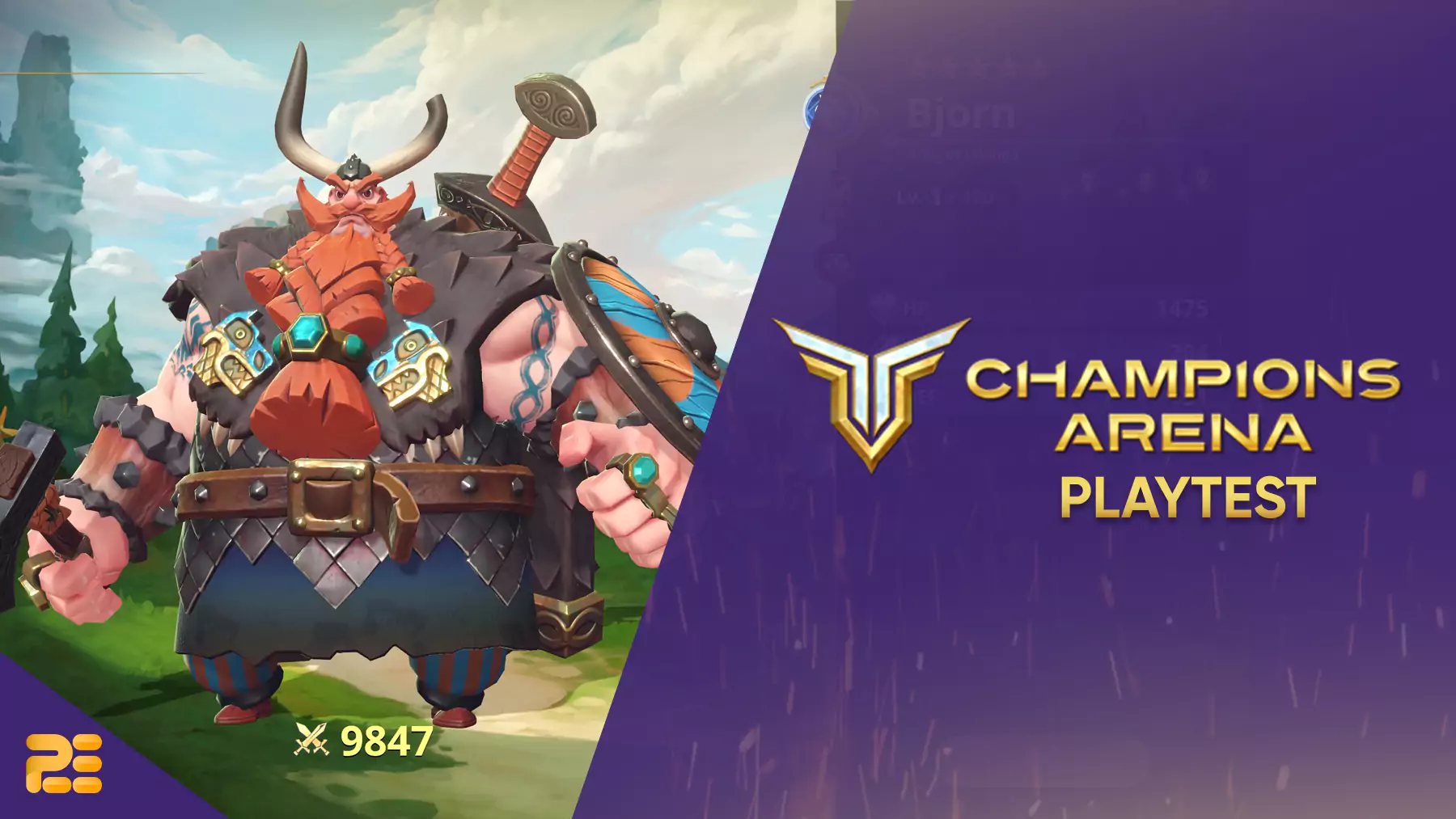 Champions Arena, announced its second playtest on April 28, 2023. The previous playtest in November 2022 was launched on both PC and Android devices, and the game is now preparing for an even better experience for its players.
What is Champions Arena?
Champions Arena is a turn-based RPG game that allows players to collect over 100 unique NFT Champions and various NFT items. Players can summon their Champions to dispatch them on missions or control them directly in real-time tactical, turn-based battles, utilizing powerful equipment, spell, and skill cards to aid them.
Champions Arena is one of the play-to-earn games of Gala Games and is developed by OneUniverse and Uniflow.
Gameplay Overview
In Champions Arena, players can summon their Champions to send them on missions or take part in tactical battles, either controlling them directly or using turn-based gameplay. As they play, players can find and equip powerful auras and items that allow them to customize their Champions and make them stronger. Tip
Players can unlock even more powerful versions of their favorite heroes by ranking up their Champions.
Deck building is important for finding the best synergies and combining lesser cards into more powerful abilities. Efficiently managing energy card resources and casting summoner spells with proper timing is key to winning.
But Champions Arena offers more than just PVP battles! Players can explore the world, find resources, and team up with others for Co-Op Conquest Battles. They can also engage in story campaigns or challenge the Tower of Trial for more rewards and fun.
The Champions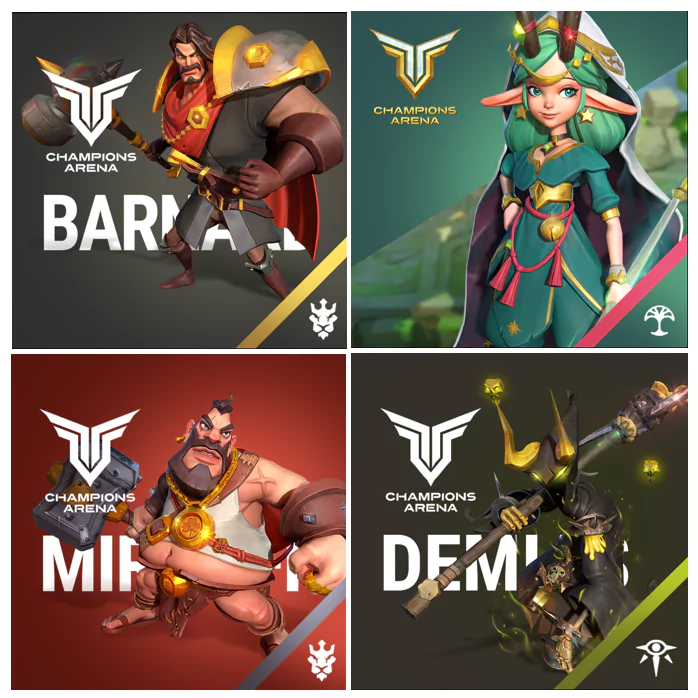 Champions are the heroes or characters in Champions Arena. They are drawn from various genres including science fiction and fantasy, offering players a diverse range of options to choose and collect from.
These characters are inspired by cultural influences from both Eastern and Western mythologies, resulting in unique and impressive styles. Players can customize their champions with different gear and rank them up, making them even more powerful.
Ask Me Anything (AMA) Session
The team behind Champions Arena has promised to conduct an AMA session soon (no specific date yet), allowing players to submit their questions and get all the information they need. Since the developers are Korean, they will answer questions in Korean but provide English captions on the stream for global players.
The team has not yet revealed the differences between the first and second playtest. We will have to await the AMA to learn all the details about this upcoming playtest. So for now, join their Discord community and prepare yourself to experience Champions Arena.