Floki DAO Slashes Transaction Tax to Historic Low of 0.3%!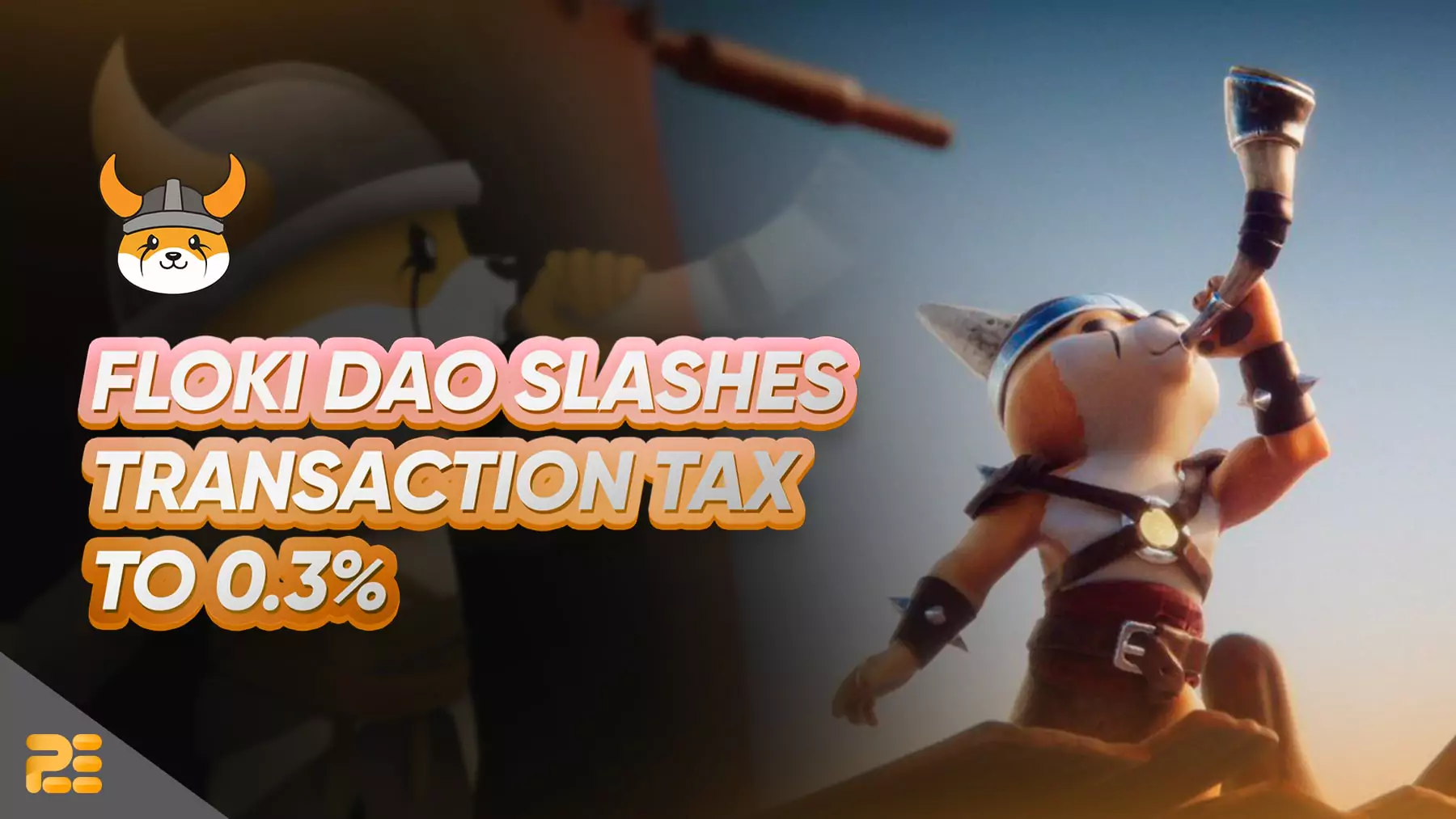 Attention all Floki community members! Get ready for some exciting news! The Floki team has just made a game-changing announcement that is sure to shake up its ecosystem. The transaction tax for the highly sought-after Floki utility token ($FLOKI) has been reduced to an unprecedented 0.3%. This is your chance to be a part of the revolutionary Floki Ecosystem!
THE #FLOKI TRANSACTION TAX HAS OFFICIALLY BEEN REDUCED TO 0.3%

The reduction of the $FLOKI transaction tax to 0.3% is in line with the decision of the Floki DAO.

With this decision, the $FLOKI transaction tax is almost nonexistent. pic.twitter.com/V32xdx0ibu

— FLOKI (@RealFlokiInu) February 3, 2023
What is Floki All About?
Floki is a community-driven platform that provides financial control to individuals through four key offerings: the Valhalla NFT Metaverse Game, the FlokiFi DeFi ecosystem, the Floki University Crypto Education platform, and the FlokiPlaces NFT & Merchandise Marketplace.
FLOKI Transaction Tax Reduction
The decision to reduce the transaction tax and burn 4.97 trillion $FLOKI tokens was made by the Floki DAO through a binding vote. This makes the tax almost non-existent!
The #Floki DAO has voted to burn 4.97 trillion $FLOKI tokens in the Floki bridge AND reduce the Floki transaction tax to 0.3%.

The DAO vote is binding!

The 4.97 trillion tokens to be burnt was worth $102 million at the time the proposal ended.

Details:https://t.co/CvOnaSwRPG https://t.co/DIeh6ABOwf pic.twitter.com/UKwinTGqYV

— FLOKI (@RealFlokiInu) January 28, 2023
The proposal, which passed with a 99.97% majority in favor, can be read in full here. At the time of the proposal's end, the 4.97 trillion tokens to be burnt were worth $102 million.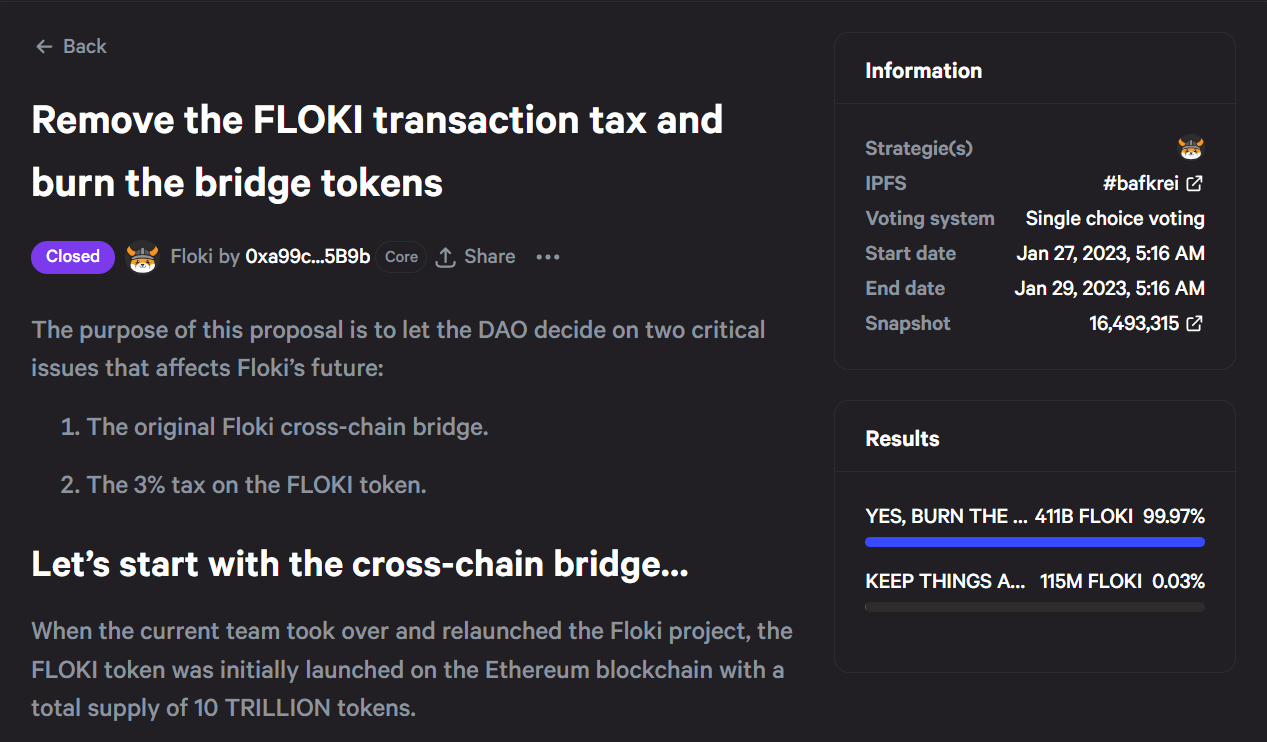 This change makes it easier for users to buy and sell $FLOKI tokens with minimal transaction costs, lowering the barrier to entry and accelerating the adoption of Floki. The links to the tax reduction on ETH and BSC can be found on Etherscan and Bscscan respectively.
This transaction tax reduction is a clear indication of the community-driven nature of the Floki platform and the commitment of the Floki DAO to making the ecosystem more accessible and user-friendly. The reduction in transaction tax to a mere 0.3% is a game-changer and is expected to drive increased adoption of Floki.
With the overwhelming majority of community members voting in favor of the proposal, it is clear that the Floki community is excited about this new chapter in the platform's history.