GRIT is Now Live On Epic Games Store!
The highly anticipated Wild West Battle Royale game, GRIT, has finally hit the Epic Games platform, and it's free to play! The game features generative NFT Gunslingers that have been coming out of their boxes for the past few weeks, and now it's time to let them loose on the dusty plains.
Gunslinger Boxes are ERC-1155 NFTs that you can exchange now for your very own 1 of 10,000 Generative Characters (ERC-721) to use in the game. If you don't have a box or a gunslinger, you can always pick one up in the Gala Games store or try your luck on the secondary market at OpenSea.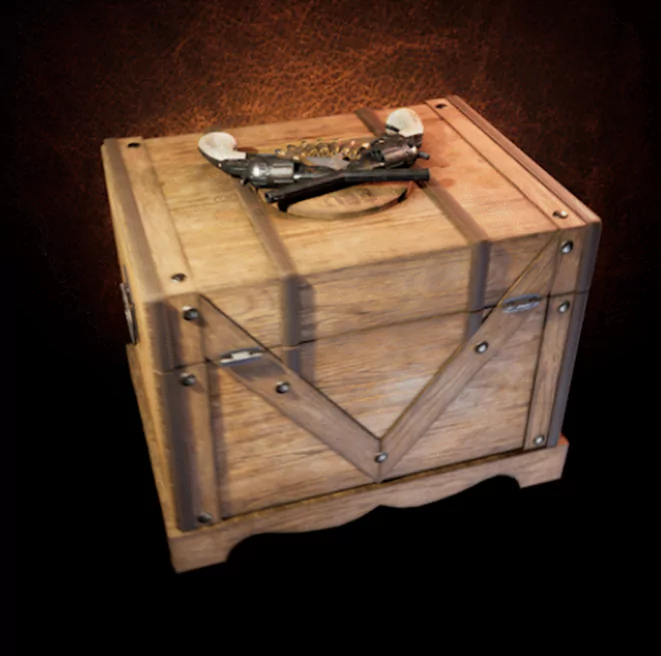 How to Access the Game
It's simple! Just follow the steps below:
Download Epic Games Store launcher
Launch Epic Game Store
Create an account or log in with your Gala Games account
Search for GRIT
Click "Get"
Accept Epic Games Store and End User License Agreement
Install GRIT
Launch the game and start playing!
The game is fully playable. However, earning rewards for playing is not yet available. According to the team, you may expect your progression to reset following this May Mayhem early release period.
About GRIT
GRIT is a new game title from Gala Games. It is a PC battle royale game set in the Wild West. In this game, being the fastest draw doesn't always ensure your survival. You'll meet other players on the dusty plains or the streets of a boomtown at high noon. Whether you prefer to run and gun or hijack the last train out of town, be aware that sometimes there's no escaping the impending danger.
If you want to learn more about Gala Games and its titles, read our comprehensive guide here.
Gameplay Overview
In Grit, players will embark across the frontier to face off against gangs of gunslingers and the deadly Calamity. The game offers solo, duo, and squad showdowns, with every game being unique due to the Eye of the Calamity swirling towards different targets, such as a speeding train, golden horse, or legendary lost crown. In the game, players can bargain with the Devil and surrender their souls to quickly gain items, travel long distances, and perform other "unholy acts".
About Epic Games Store
The Epic Games Store is a popular digital video game storefront available for Microsoft Windows and macOS. It is operated by Epic Games, a leading interactive entertainment company that was founded in 1991. Epic Games is well-known for its game development work, with Fortnite being one of the world's largest games, boasting over 350 million accounts.
Are you ready to feel dusty and cool? Grab your Gunslinger and head out to the dusty plains for an unforgettable Wild West adventure.!