How to Covert TOWER Tokens | Crazy Defense Heroes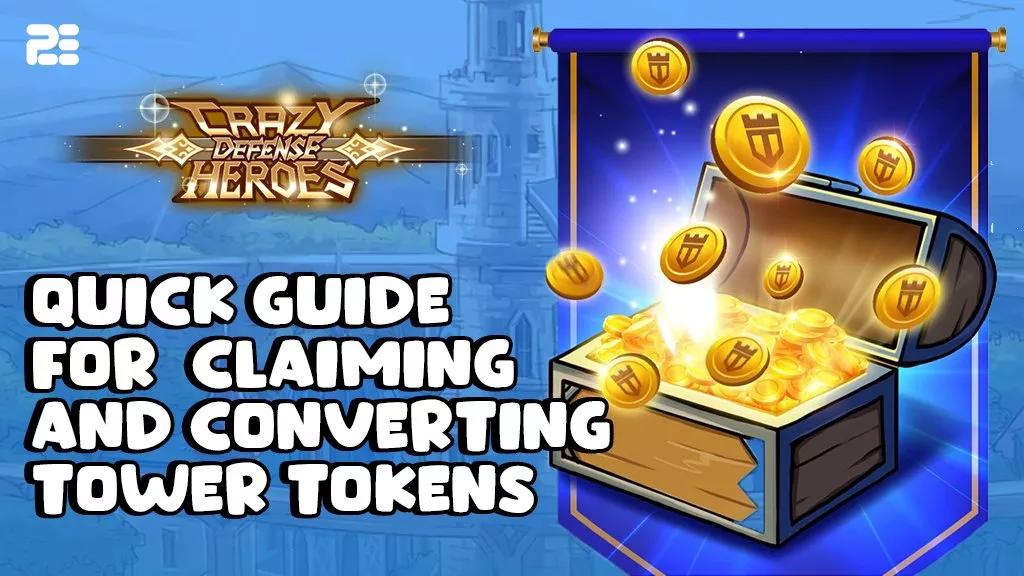 Since many CDH players have been asking how they can get MATIC for their transactions on Polygon and methods to cash out their earnings. And so, we here at P2E News have prepared two quick guides to help you navigate the new developments that are happening within the Crazy Defense Heroes metaverse!
Getting MATIC for CDH events
Starting this month, Animoca will not give any more MATIC faucets for new players due to the prevalence of bot abuse. Instead, both new and old players will have to buy a small amount of MATIC to participate in the Daily Star Chest event!
While new players have to spend some resources to get MATIC, old players could use their TOWER tokens to get the MATIC that they need.
Here's how to convert TOWER to MATIC
Connect your MetaMask wallet to QuickSwap.

On QuickSwap, you can exchange TOWER to MATIC. It's best if you get 1 MATIC, so you can avoid exchanging your hard-earned tokens again.

Follow the prompts and adjust the gas fee where needed. You should have your MATIC in a while.

Congratulations! You now have the necessary MATIC for your Daily Star Chest events!
Just 1 MATIC could power anywhere between 50-100 transactions, depending on the traffic and the gas fees needed to complete transactions. Given that there are 28-31 transactions required for each monthly Daily Star Chest event, one can see why it is a great idea to have some MATIC on hand!
Claiming TOWER as USDT (and beyond!)
Of course, many of us want to enjoy the fruits of our labor within the P2E space.
If you are a player who wants to claim TOWER tokens and turn them into cash, here are the following steps:
Connect your MetaMask wallet to QuickSwap.

On QuickSwap, you can exchange TOWER to USDT. You can also exchange it for other currencies like SOL, and USDC.

Follow the prompts and adjust the gas fee where needed. You should have your USDT in a while.

If you want to cash it out, you can bridge it to the Binance Smart Chain (BSC) via EVODeFi or a similar platform. You'll have to pay minimal gas fees and a small processing fee for this transaction.

Your USDT should now be in BSC, which means you can deposit it to your Binance account! Get the Fiat and Spot wallet address for your account and set it as the destination of your deposits.

From the Fiat and Spot wallet, click "Transfer" and set it to the Funding wallet on the Binance wallet dashboard.

Once the USDT is in the Funding wallet, you can now sell it for the fiat currency (PHP, USD, etc.) on the P2P market! You can cash out through digital wallets such as GCash or through traditional bank transfers.

Once you've picked the final account for your funds, choose an appropriate vendor, wait for the sale to go through, authenticate the sale once you've received the funds, and voila – you've just cashed out your TOWER tokens!
We hope that these guides will prove helpful in your CDH journey!
__________
DISCLAIMER: This is an opinion piece. None of the writings on the website constitute financial advice: P2E News is intended to be a P2E gaming news and updates portal, discussion hub and content/opinion/review aggregator. Please do your own research before investing in any NFT/P2E game out there. Better yet, consult someone within the profession to form an informed stance on your possible investments. For more leaks, news, and tutorials, always check in at P2ENews.com and follow us on social media.