Kiraverse Releases Beta v2 With Loads of New Features!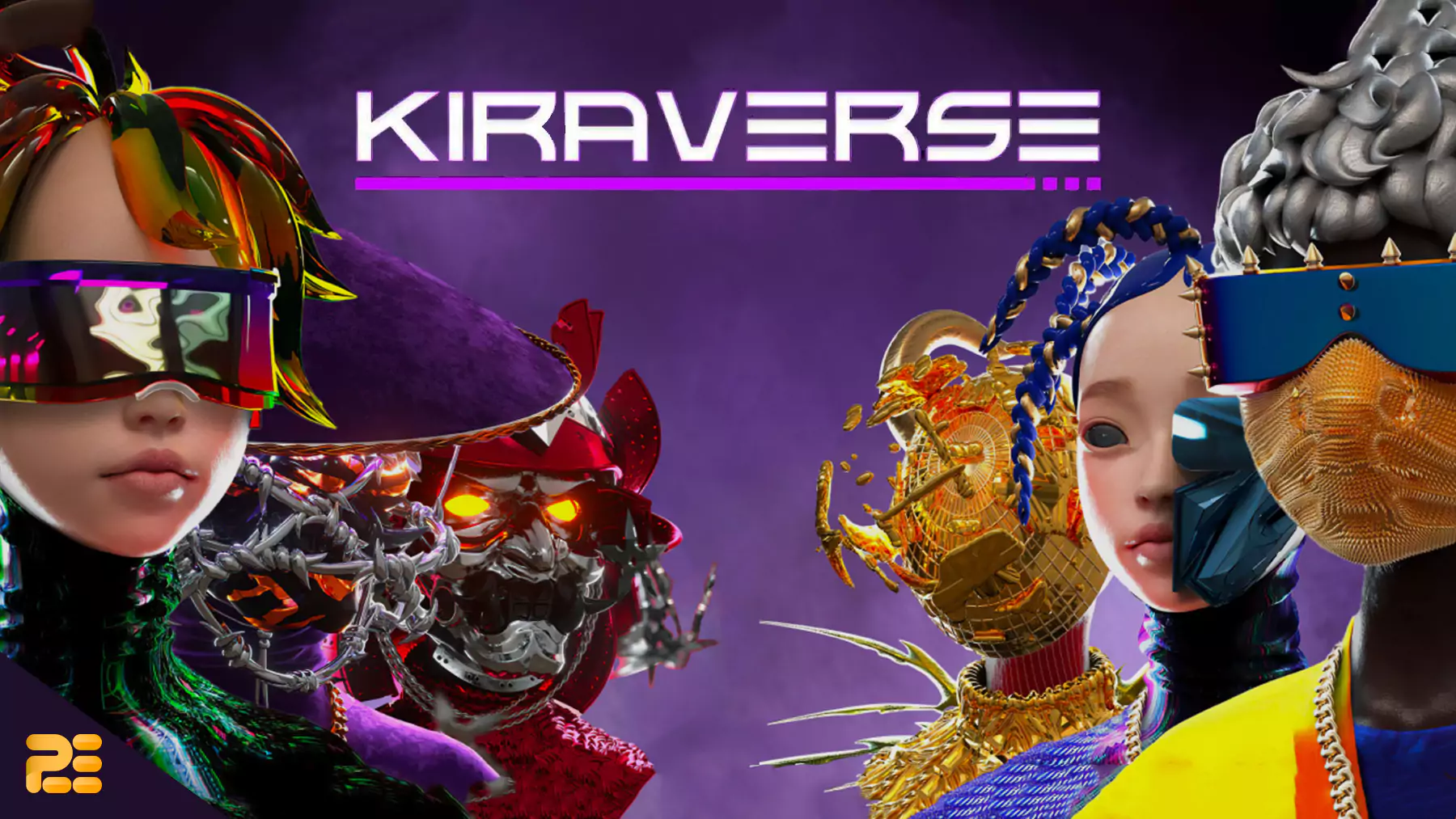 Kiraverse, the online multiplayer game, has just released its latest update, Beta v2 which is packed with exciting new features, improvements, and bug fixes. Let's delve into the details and explore what Kiraverse Beta v2 has in store for its players.
Kiraverse Beta v2 is here, our biggest update yet!💥🥳

Enjoy our new user interface 🎮 more of our world 🗺 utilize vehicle's🏎 and don't forget to choose your style with all 10,000+ Kira genesis #onimmutable now supported⚡️https://t.co/qTIgAFY0XY pic.twitter.com/dJPwNZ2vfw

— KIRAVERSE |1111| (@KiraverseNFT) June 24, 2023
What's New?
A Revamped User Interface
One of the highlights of Kiraverse Beta v2 is its improved user interface (UI). Designed by the renowned creators behind "Call of Duty Modern Warfare" and "Halo Infinite," the UI overhaul brings a fresh and visually appealing look to the game. Players can now navigate the game effortlessly and enjoy a seamless gaming experience with the revamped interface.
Kira Genesis Collection
With the integration of the Kira Genesis Collection, Kiraverse Beta v2 offers players the opportunity to showcase their unique style. With over 10,000 playable characters to choose from, gamers can express themselves and stand out in the virtual world. Players can unlock a wide range of characters and truly personalize their gaming experience by verifying their Kira Genesis NFT ownership.
Intense Battles in the Mini-Battle Royale Map
Prepare for fun gameplay in the newly introduced Mini-Battle Royale Map. This map is set in the jungle faction and guarantees a fun experience for players. Engage in strategic battles, navigate the dangerous terrain, and emerge victorious in intense encounters.
Vehicle System
The inclusion of the Vehicle System in Kiraverse Beta v2 introduces a new dimension of strategy to the game. Players can now utilize vehicles for map movement, enabling them to swiftly traverse the virtual world and gain a tactical advantage over their opponents. Plan your moves strategically and dominate the battlefield with this feature!
Enhanced Social Gameplay
Kiraverse Beta v2 recognizes the importance of social gaming experiences. The newly introduced Party System allows players to team up with friends, enabling coordination and teamwork. Additionally, the Friend Lobby Invitations feature enables players to invite their friends to join their gaming sessions, ensuring an enjoyable experience for everyone.
Stay Connected with Server-Wide Lobby Chat
Communication is key in multiplayer games, and Kiraverse Beta v2 takes it to the next level with the introduction of Server-Wide Lobby Chat. Stay connected with fellow players, engage in conversations, and strategize effectively. This feature enhances the sense of community within the game, fostering camaraderie among players.
A.I. Players for Filling Empty Lobbies
To ensure a vibrant and engaging gaming experience, Kiraverse Beta v2 introduces an Artificial Intelligence (A.I.) Player System. With this system, empty lobbies are automatically filled with A.I. players, guaranteeing that players can always jump into action, even if the lobby is not fully occupied.
Improvements That Elevate Gameplay
Kiraverse Beta v2 not only introduces new features but also brings several improvements to enhance gameplay. The Dodge Ability has been optimized, resulting in increased responsiveness and fluid movements. The Inventory System has been refined for efficient in-game item management, ensuring players can access their items seamlessly.
Also, significant performance improvements and quicker load times have been achieved through game optimization, enhancing the overall gaming experience. The server stability has been increased, ensuring consistent and uninterrupted gameplay. Additionally, graphics have been enhanced for a more immersive visual experience, and sound design has been refined to create a realistic atmosphere.
Address Bug Fixes
Kiraverse Beta v2 aims to provide a smooth and glitch-free gaming experience. The update includes bug fixes to address various issues encountered in previous versions. These fixes range from resolving various bugs and glitches to addressing character glitches and minor map display problems.
Additionally, connectivity issues that were causing problems for players have been resolved, ensuring a seamless online gaming experience. The developers have left no stone unturned in their efforts to improve the overall gaming experience and ensure that players can enjoy Kiraverse without any hindrances.
About Kiraverse
Kiraverse is an online multiplayer game, created with Unreal Engine 5, that lets players engage in gameplay, compete with other players, and unlock or rent various in-game items, such as characters, skins, weapons, and more. This auto battler game is completely free to play and provides two distinct game modes: Elimination and Free-for-all, each with its own set of challenges and gameplay experiences.