The Best of The Best: Our Metaverse Games List [In 2023, and Beyond…]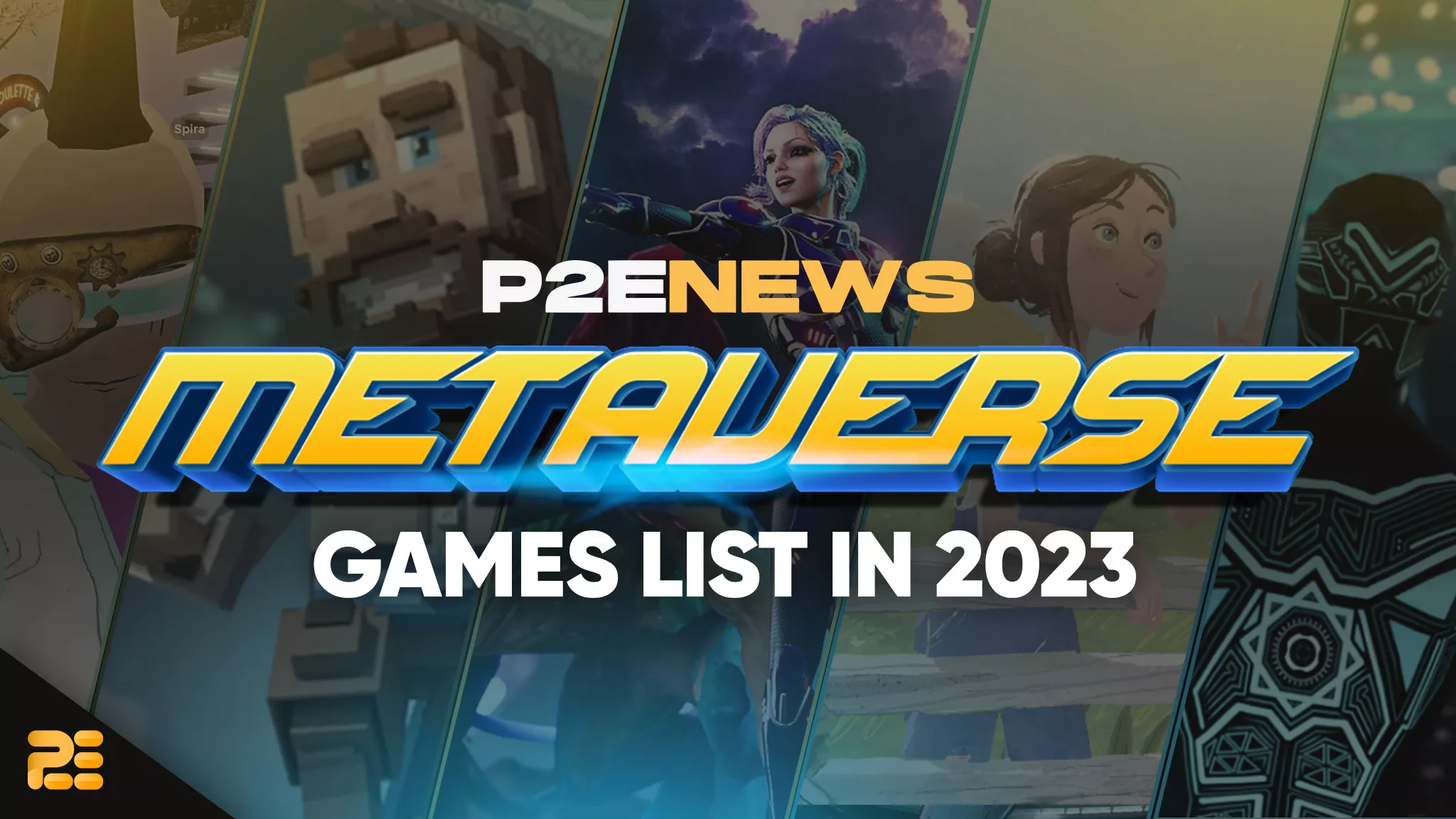 From its first development, virtual reality technology immediately revolutionized how people perceive the future of gaming. With the earliest versions of virtual reality that started as early as mid 1990s to the present trends of metaverse development, it seems like the two ideas flow well and complement each other.
Metaverses are becoming more immersive as time goes by. It is only going to be a matter of time until the space fully matures and gets adopted on a massive scale. We expect the metaverse space to blow up in the following years so we compiled a list of our most loved Metaverse Games!
What Types of Games Can You Play in the Metaverse?
In this article, we will cover the two primary gaming industries that embraced the concept of the metaverse through their platforms and goals – metaverse casinos and P2E games.
Metaverse Casinos
Gambling is very popular in the Metaverse. At one point, a single casino accounted for 1/3 of the overall traffic to one of the major metaverse platforms, Decentraland. Which game? We will reveal it pretty soon (spoiler alert: it's one of our top picks in the next section.)
With the growth of metaverse gambling, Casinos Blockchain experts predict betting and casino games will grow and prosper even further in Web 3. The gambling industry is continuously embracing the idea of integrating metaverse experiences to their platforms. This allows players to experience a new immersive gambling environment.
P2E Games
Play-to-earn games exploded in popularity at the start of this decade. Who wouldn't want the idea of earning money while playing right?
It turns out that the world loved the concept. Due to this, multiple P2E games released during this period. This massive scaling of the play-to-earn industry was spearheaded by none other than Axie Infinity. The game rose in popularity and quickly took over the world by introducing this play-to-earn breeding and competitive card game.
Any player can immediately jump into the game, earn some cryptocurrency tokens such as SLP and AXS tokens, breed Axie creatures, and battle with other players in a competitive environment. After the success of Axie Infinity, numerous projects have risen to get onboarded on the ship that Axie Infinity was sailing.
Our Top 10 Metaverse Games
Whether you're a gambling aficionado or prefer P2E adventures, the metaverse has plenty to offer. Let's look at the top 10 Metaverse Games that made our list for 2023 and beyond!
ICE Poker by Decentral Games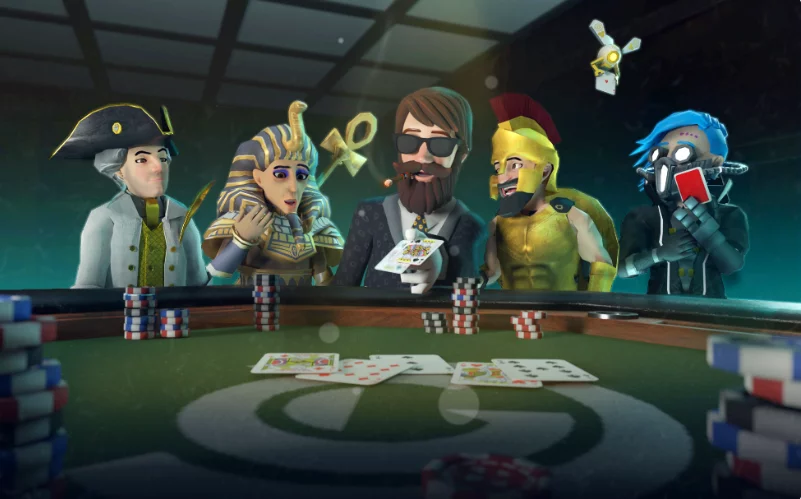 ICE Poker is the first-ever Metaverse poker platform built by Decentral Games. The platform offers a unique poker experience to thousands of poker players all around the world.
In the game, players can earn ICE token rewards and digital collectibles by:
Winning tournaments.
Accomplishing daily challenges.
Competing against other players on a daily leaderboard.
Managing an ICE Poker team for a reward split.
The platform is currently available through ICE Poker Metaverse, the virtual world of Decentraland, and ICE Poker Flex which allows any player to play the game on any device browser from anywhere and anytime around the world.
Remember that casino we were talking about earlier? Yes, it was ICE poker that got all that traffic. Imagine causing most of the traffic in a major metaverse platform like Decentraland!
Decentraland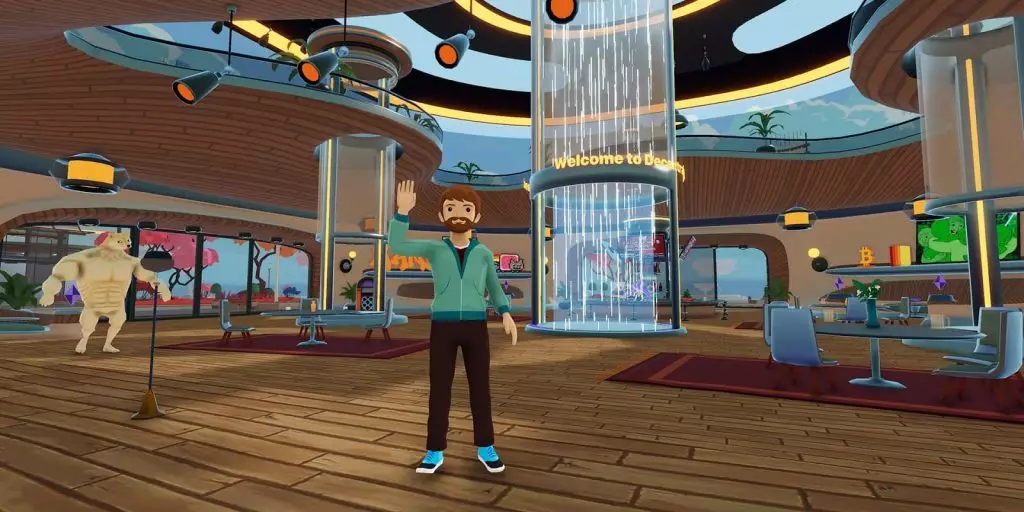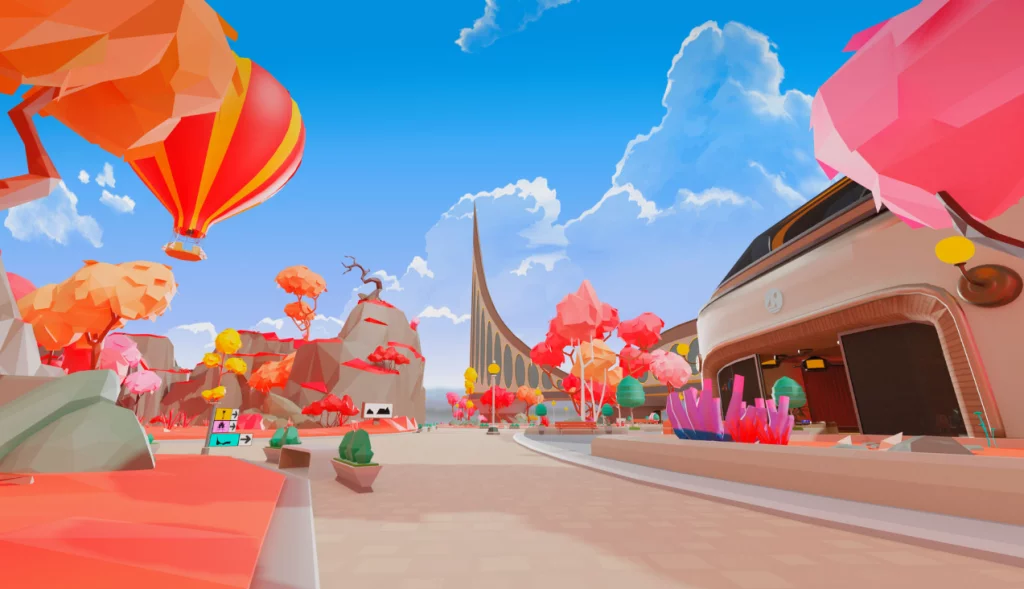 Since we mentioned ICE Poker, it would be a shame if we don't include Decentraland on this list. Even if the platform is a metaverse of multiple game products, Decentraland is also considered to be a game of its own.
The platform revolves around the cryptocurrency token, MANA, which is used for creating avatars, purchasing cosmetics, and owning digital real estate assets in the virtual space of the platform.
Landowners in the platform can rent out their empty lots of land or any establishment they have built on it such as hotels, houses, parks, cinemas, or casinos. Users can also create income machineries through concerts, tickets, digital art exhibits, and etc.
Here are the different things you can try doing in Decentraland:
Map Exploration

There are more than 90,000 plots of land in Decentraland and each district offers a unique vibe so there is always something for you to find!

Social Interactions

Since the platform is an open-world metaverse, you can meet other users exploring the world too.

Attending Concerts

Virtual events are getting more popular in the platform these days. Maybe, soon, you can watch your favorite artist through the metaverse!

Virtual Real Estate

Anyone can buy and sell virtual lands in Decentraland.

Casino Gambling

As mentioned before, Decentraland houses the biggest virtual casinos in the space right now. Feel free to try them out!

Playing Mini-games

There are several mini-games within the platform such as mini-golf and meteor mining. Through these games, players can have fun and gather prizes and rare loots!

Building Structures

If you have an undeveloped land plot, you can try mastering the platform's built-in builder and try to develop structures yourself.
Sandbox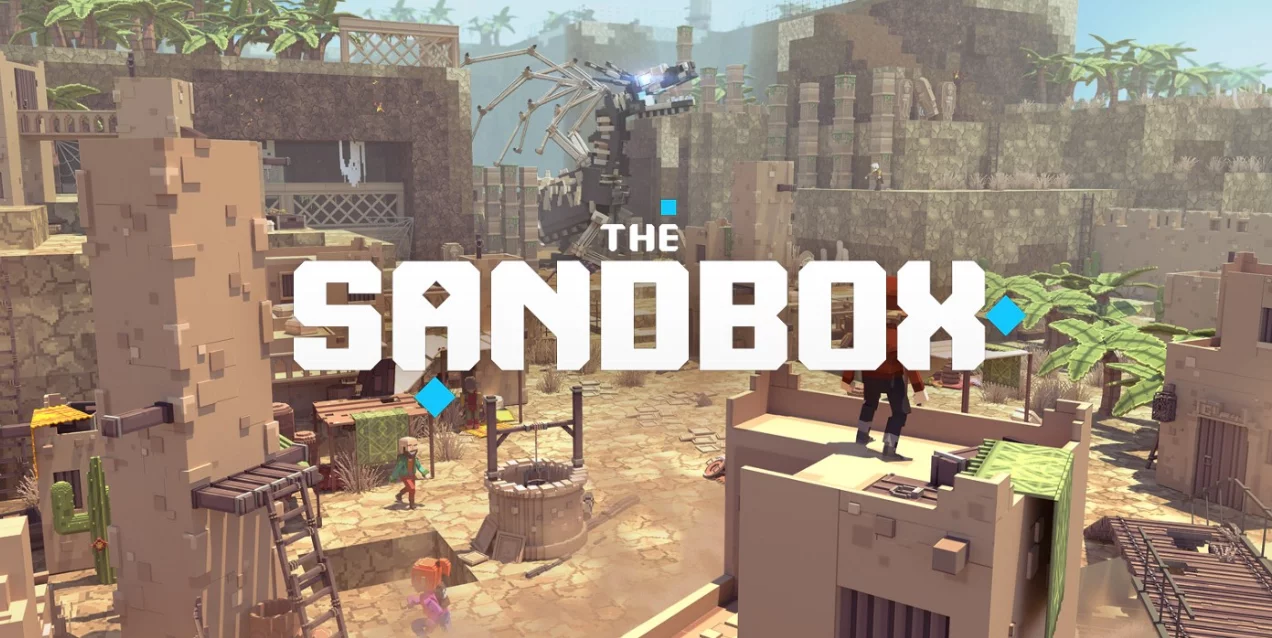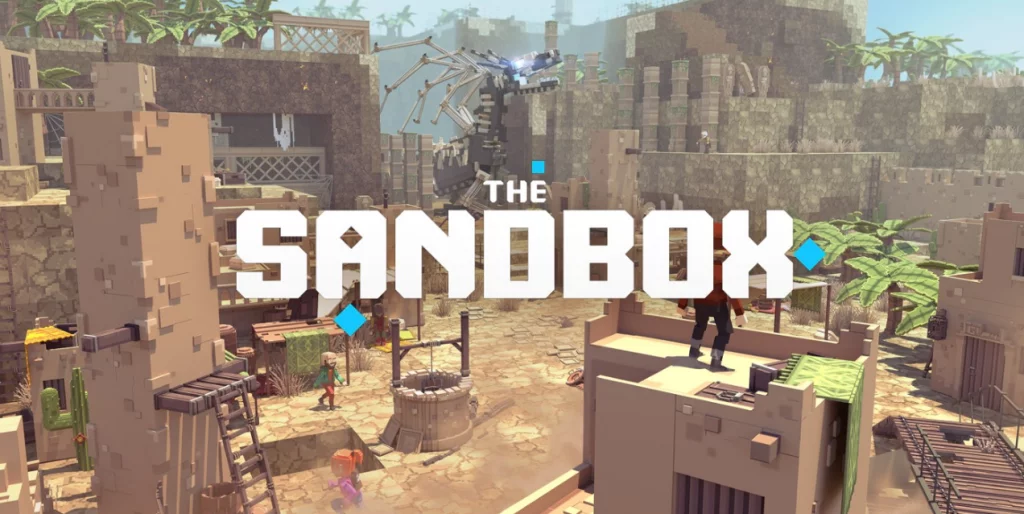 Sandbox is a metaverse platform that is fully user-generated. Users can create and customize block-like avatars and truly own all of their digital assets on the platform. Digital land assets can also be owned on the platform.
The metaverse platform has three primary components, namely:
VoxEdit – 3D modelling to used for creating and customizing avatars, vehicles, plants, and other objects on the platform.
Marketplace – Through the marketplace, users can buy and sell any asset on the platform.
Game Maker – This product is a tool used for creating 3D games within the platform.
The Sandbox metaverse has not released the ability to play games within the platform. Soon, players will be able to play both free-to-play and non-free games on the metaverse platform.
For now, users can try out templates and previews through the Game Maker software. Once games get released on the platform, players will be able to collect SAND tokens through play-to-earn mechanics and use these tokens for profit, buying customizations and cosmetics, or purchasing ASSETs.
Somnium Space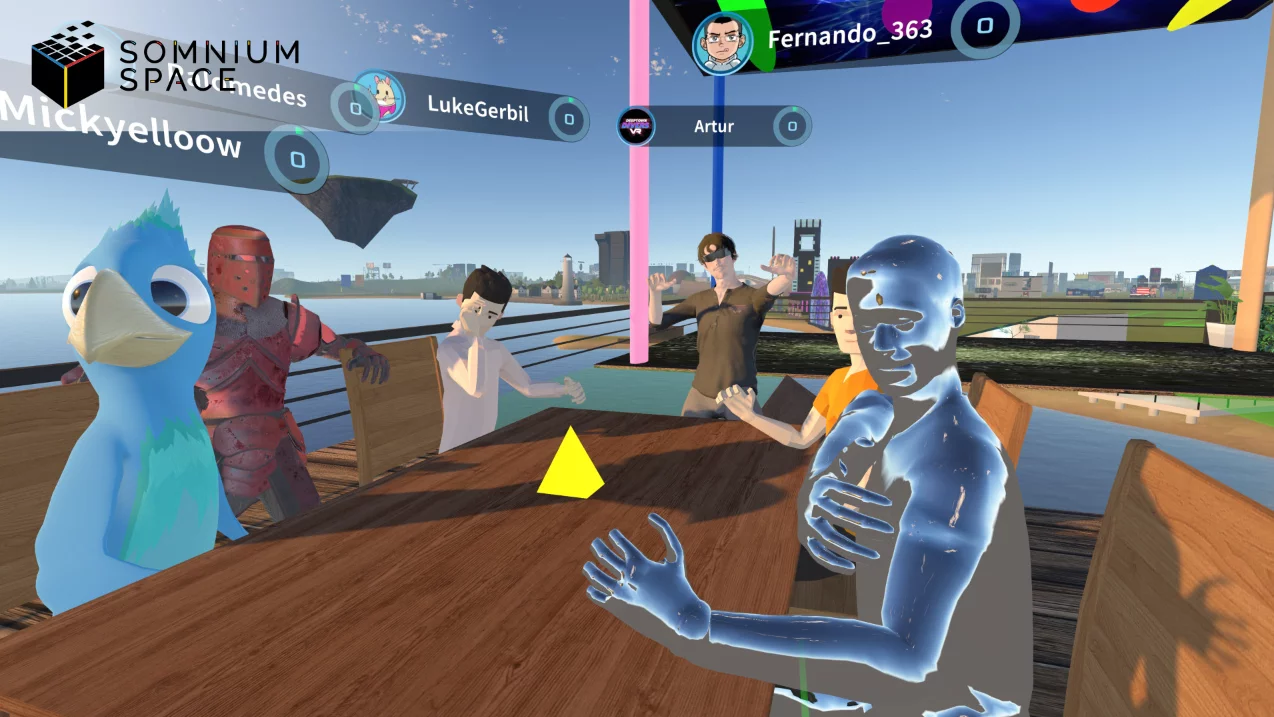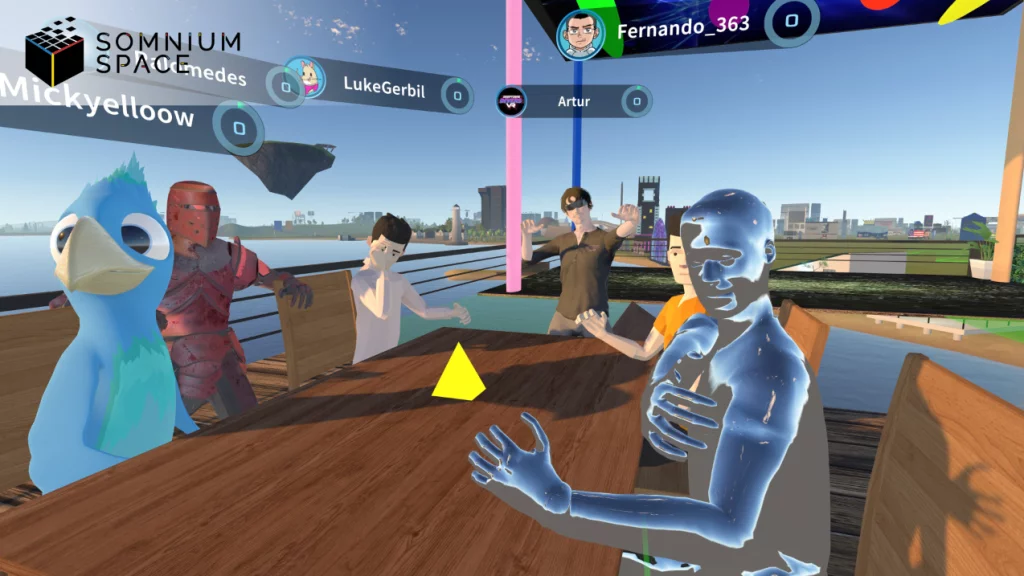 Somnium Space was developed to give users an experience to an open, social, and virtual reality world through the platforms internal ecosystem. The platform offers three features: marketplace, social networks, and virtual land system.
Through the platform, users can create fully customizable experiences and enjoy exploring the lands owned by the other users in the community. Somnium Space also offers features like gaming, socialization, e-commerce, event hosting, and etc.
Illuvium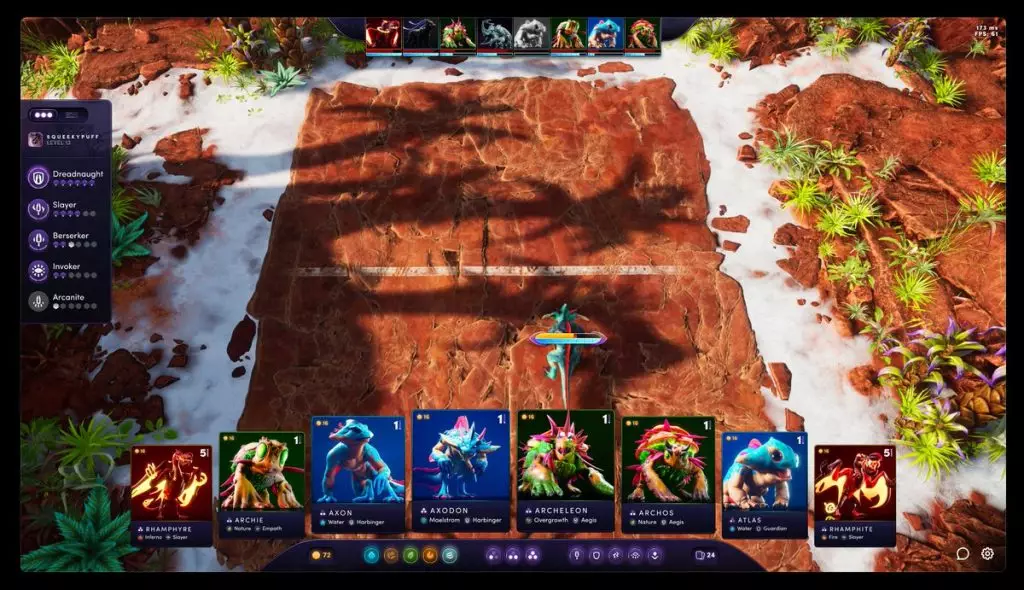 Although Illuvium is still to be released, the game is expected to offer a unique and impressive metaverse-like experience to its gaming community. Many speculators and supporters stated that once Illuvium releases, it will elevate the meaning of AAA 3D game development.
Players in the game will be able to hunt and collect Illuvials, creatures in an alien world. Illuvials are fully tradable NFTs and are used to battle other monsters in the world of Illuvium. The game is expected to be released in the near future and currently, the expectations are very high.
My Neighbor Alice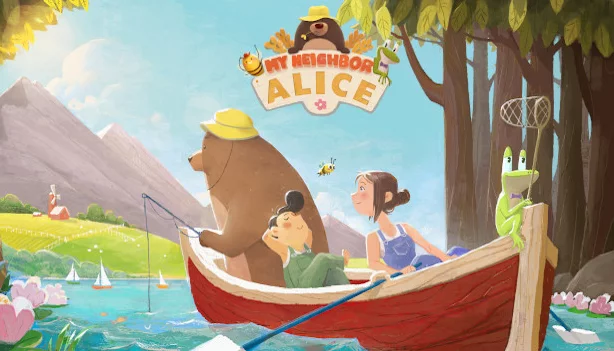 My Neighbor Alice is situated in a metaverse island where humans and animals live peacefully and harmoniously. In order to join the island, users must purchase a virtual land in the game.
Landowners can interact and contribute to the community through activities such as fishing, beekeeping, bug catching, and etc. The game revolves around the cryptocurrency token, ALICE, that is used for purchasing in-game items, staking rewards, or for game governance purposes.
Alien Worlds
Alien Worlds is a play-to-earn game that revolves around the cryptocurrency token, Trillium (TLM). The TLM token is used for doing activities like completing a mission and acquiring NFTs.
Players travel different alien worlds in pursuit of mining more TLM or NFT assets that can be found through the exploration. As players progress further and deeper into space and to different worlds, their inventory and resources grow thus, making the process of mining and collecting TLM and NFT assets faster and more efficient.
Bloktopia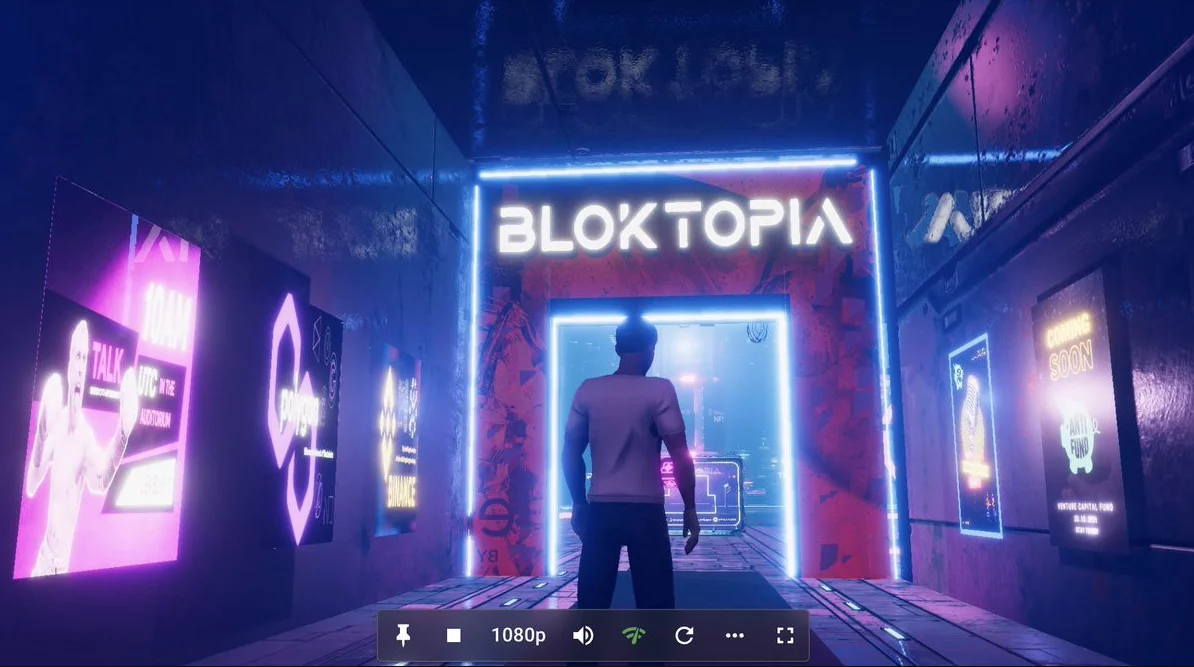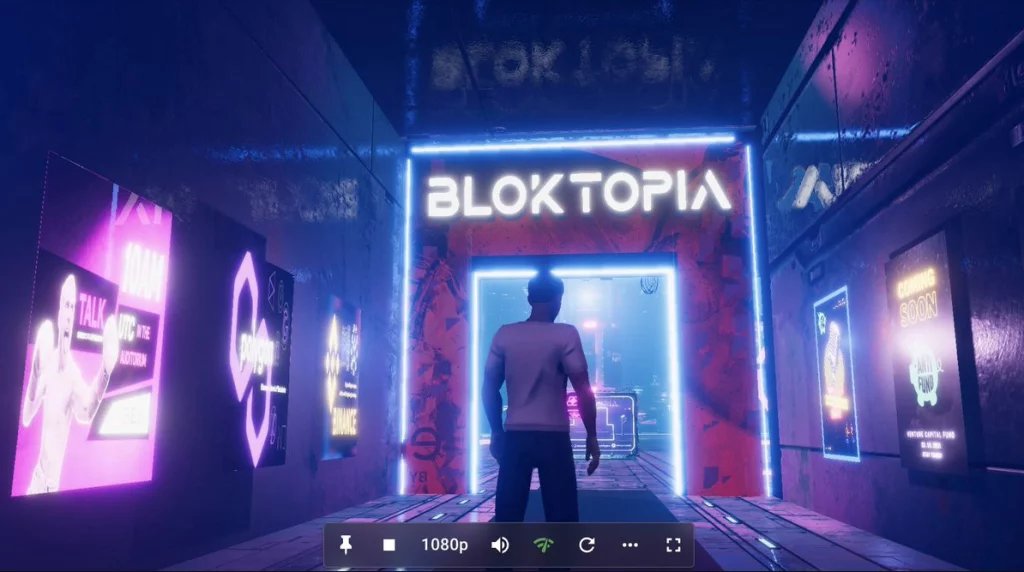 Bloktopia is a decentralized metaverse on the Polygon blockchain. The platform offers a chance to integrate a play-to-earn model in their developed VR experience.
In the metaverse of Bloktopia, users can generate income through games, advertising, and buying and selling virtual real estate. The metaverse also features a first-person POV in exploring the digital world.
Bloktopia has a cryptocurrency token, BLOK, which is used for any in-game purchase, such as real estate and NFT assets, and gaining access to exclusive events, presales, and staking opportunities.
Blankos Block Party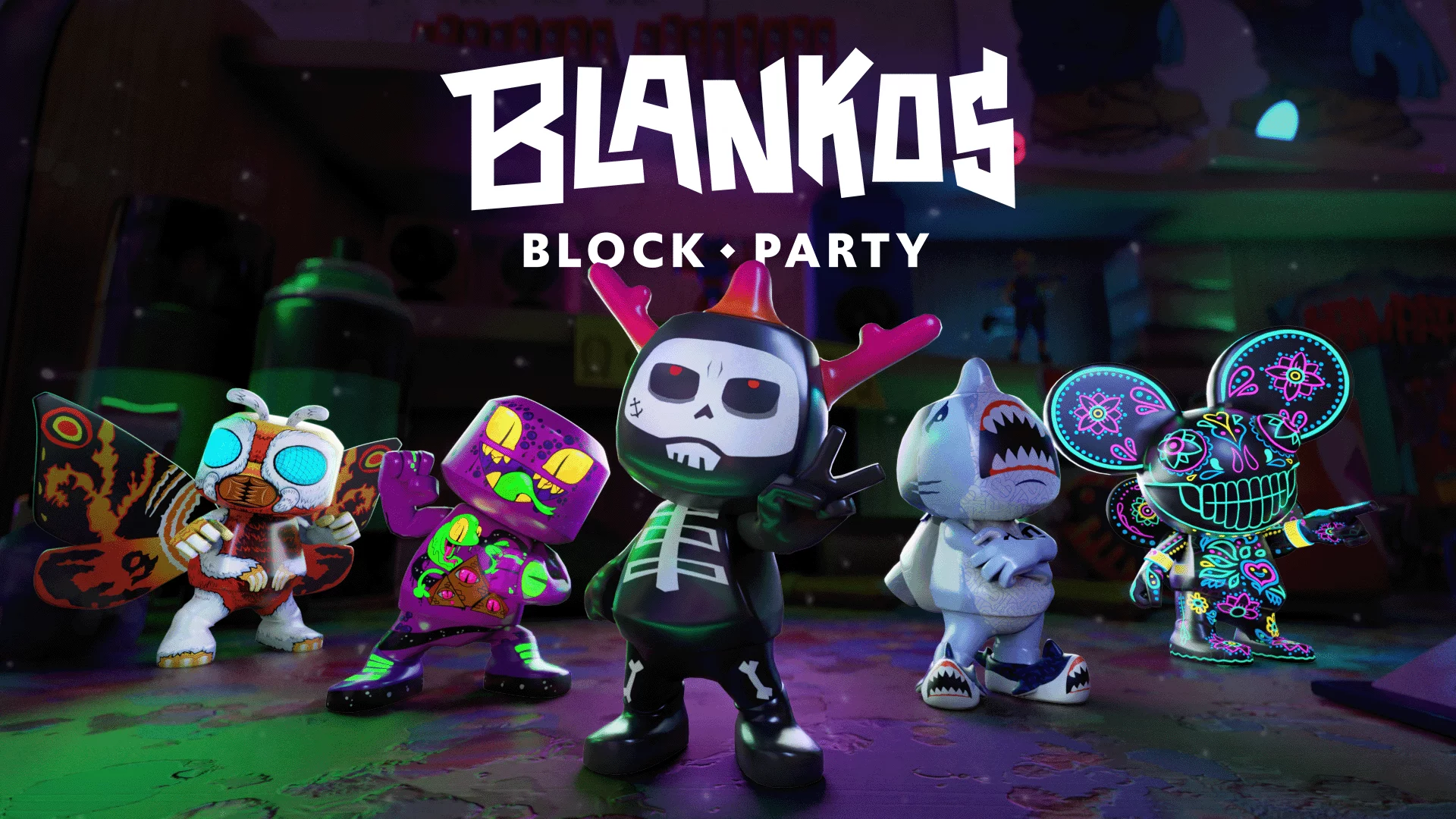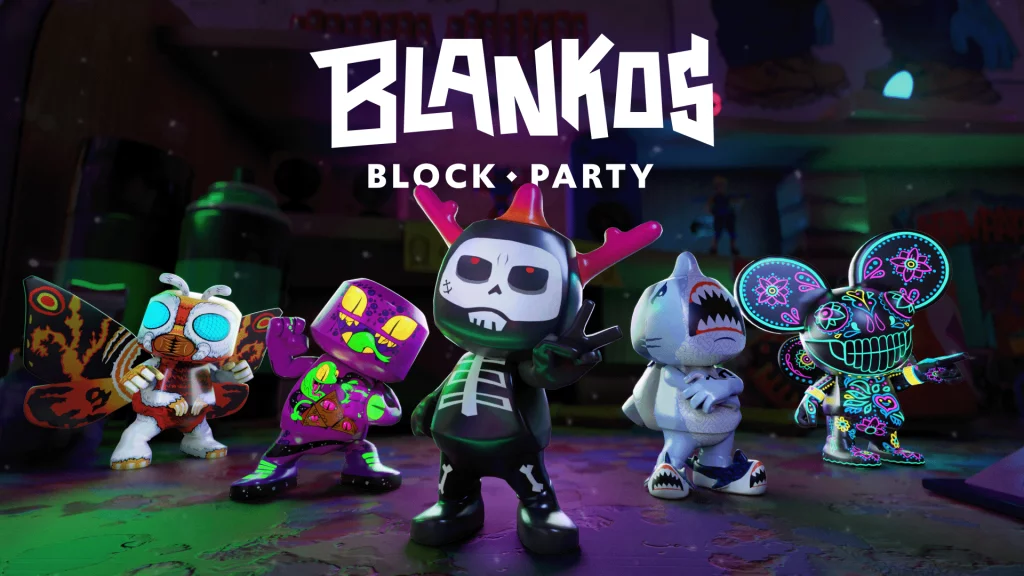 Blankos Block Party is an open-world multiplayer game that offers art and design customization, building, exploration, and collecting unique-looking Blankos. The game is free-to-play and is available through popular traditional gaming platforms such as Epic Games. In the game, players can choose to play different game modes and levels that feature shooting, racing, and other gameplays.
Axie Infinity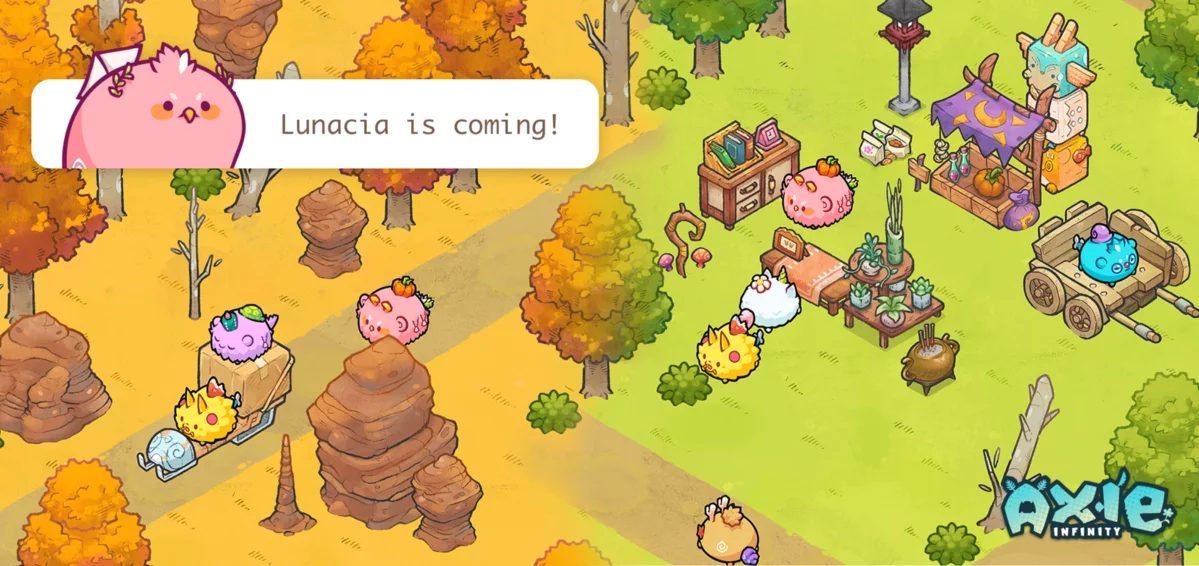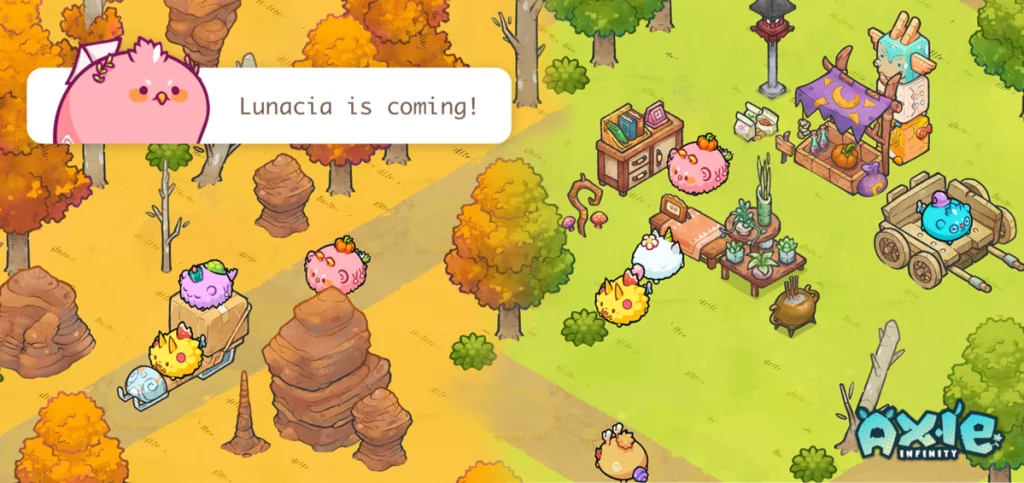 Axie Infinity is the spearhead of the play-to-earn industry and one of the primary reasons how the space emerged in the first place. The game offers players a competitive card game and breeding experience.
In the game, players battle out in the arena using three chosen Axies that differ in Parts, Class, Runes, and Charms. The game is extremely competitive due to its massive player base. Players can also collect rare Axies, collectibles, and cryptocurrencies for the earning aspect of the game.
The game revolves around the cryptocurrency tokens, SLP and AXS, which stimulate the game's internal ecosystem. In the near future, the Axie Infinity will be expanded through the release of Land gameplay which will offer a new unique experience for Lunacians. Axie Infinity Land will feature an digital land environment wherein players can interact with their surroundings, Axies, environment, resources, and other players as well!
Final Thoughts
The gaming industry is continuously evolving through the years and right now, the space is currently exploring the use case of metaverse experiences and virtual reality. This new immersive experience offers a unique way of delivering products in the gaming industry.
Many projects have started to integrate virtual reality, metaverse, and play-to-earn concepts into their platforms in order to get on the fast-paced development of the gaming industry. Metaverses will play a huge part in our future and only time can tell when that is going to happen!