What is Luna Rush?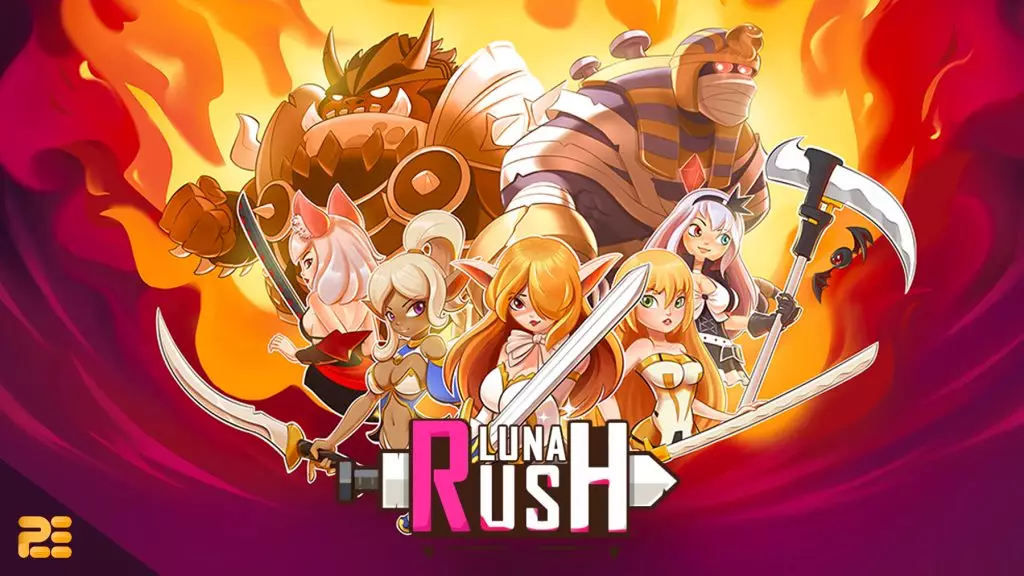 Luna Rush is an idle RPG wherein players are called Luna Masters and possesses the skill of summoning powerful Luna Warriors. The goal is to train Luna Warriors with the right skills and create the most powerful team of warriors.
Gameplay
The main gameplay of Luna Rush revolves around an auto-battling system. Each warrior in the game possesses different strengths, weapons and skills. Warriors chosen to battle in the arena will have a simulated combat.
Game Modes
Currently, there are three different game modes that can be played in Luna Rush.
Boss Battle

Players must choose 1 to 3 warriors to battle the boss.
There are 10 daily bosses to choose from and participate in.
In order to gain access and battle boss #2, players must defeat the boss #1 first.

PvP

Players can compete against other players.
Through this mode, experience points can be accumulated.
There are 1v1 and 3v3 battles.
Each win will get more tokens, experience points, and trophies. Trophies are collected to compete in the seasonal leaderboards.

Tournament

Upon reaching a certain warrior level, it will be able to participate in the tournament.
Depending on the tournament table, there will be different rewards.
Luna Rush Warriors
In Luna Rush, there are 11 warriors with various set of skills. The warriors are anime-inspired from their names and their artworks.
Hitomi

Rumored to be the successor of Mochizuki Chiyome – the greatest female ninja in the history of Japan.
Proficient in many jutsu of both major Iga and Koga sects
Can accurately use and master a variety of excellent, ranged, melee weapons.
Special ability: Hitomi's proficiency increased 33% damage, 40 precision, 40 waiver parry when Hitomi uses any weapon.

Kaiyo

Kaiyo's enemies call her by the name "Eyes of the Death".
Special ability: The strength from Kaiyo's "Magic Eyes" summons 1 illusion to participate in the battle. Each illusion carries Kaiyo's 18% combat skill. They deal less but take more damage.

Matsuko

Mastered multiple languages
Good at weapons and explosives
Had a PhD in experimental chemistry
Special ability: Matsuko can throw 2 Bombs, each causing wide area 43 damage to opponents.

Reiko

With the unique physique of the Dracula lineage, Reiko perfected the skill of rampaging during battle.
Special ability: For every 10% HP lost in battle, Mina gains 2% damage, 3% critical, 2% lifesteal, and 4 attack speed.

Youta

Combining the fight and the flexibility of Ballet, Youta was really a dancer in the arena.
Special ability: Increased 80 evasion, 30 combo, 20 precision, and 20 accuracy parry.

Umi

Deciphered the mysteries of King Solomon's history as well as understood the spells and summoned demons.
Found a way to summon the power of Lilith – the succubus queen to enter her body to gain strength to take strong revenge with this world.
Special ability: Umi used a dark charm to summon an invisible protective layer, reducing 14% of the damage Umi incured. This magic armor accumulates 14% of Umi's attack damage in 2 hits.

Sumiko

Sumiko showed great martial arts skills since she was very small.
Proficient in Karate, Aikido, Judo, Taekwondo, MMA and many other martial arts.
Special ability: Sumiko can promote 30% bare hand damage and 45 the ability to retaliate when having damage from opponents.

Yuuka

Yuuka was a natural leader, she led the Evangelion forces to confront heresy and broke the dirtiest conspiracies against humanity.
Special ability: This skill gives Yuuka 70 parry blocks and 25 points to destroy weapons on the opponent's hands.

Nishi

Nishi was born in a family of Voodoo religion in Ethiopia.
With the ability to summon beasts and mystical creatures, Evangelion called the Nishi "The Druid of Devil".
Special ability: Nishi do not need to share HP for summoned beasts and also increase 15% Damage, 14% Speed, 14% HP for them.

Kinu

Born as an Irish knight, Kinu's gorgeous red hair was a symbol of intelligence and strength.
Special ability: Years of training helped Kinu gain 14% HP and 6 Armor.

Hikari

Hikari was trained by the royal tradition and perceived as a wanderer, she was resilient and assertive but also extremely agile.
The warriors of Evangelion called her by the name "Thunder Queen" which was a confirmation of Hikari's speed.
Special ability: This skill gives Hikari an additional 25% speed and 55 opponent counter attack.
Luna Rush Land
There are 4 types of land in Luna Rush: Frejlord, Zaun, Piltover, and Nonia. Each land has a different location and nature.
There are only 6000 lands in Luna Rush. Land owners can use, rent or let other players do quests in exchange for collecting fees from them.
The proximity of land plots from other land plots particularly the special ones is detrimental to the land gameplay. The closer the land is to the event location, the more beneficial it is in terms of special event playtime.
FAQs
How to play Luna Rush?
Simply head over to the official Luna Rush website and access the game through the 'Play Now' button.
Where can I play Luna Rush?
Luna Rush can be played through the browser, Android, or iOs devices.