Polkastarter Has Finally Announced the Winners of GAM3 Awards 2022!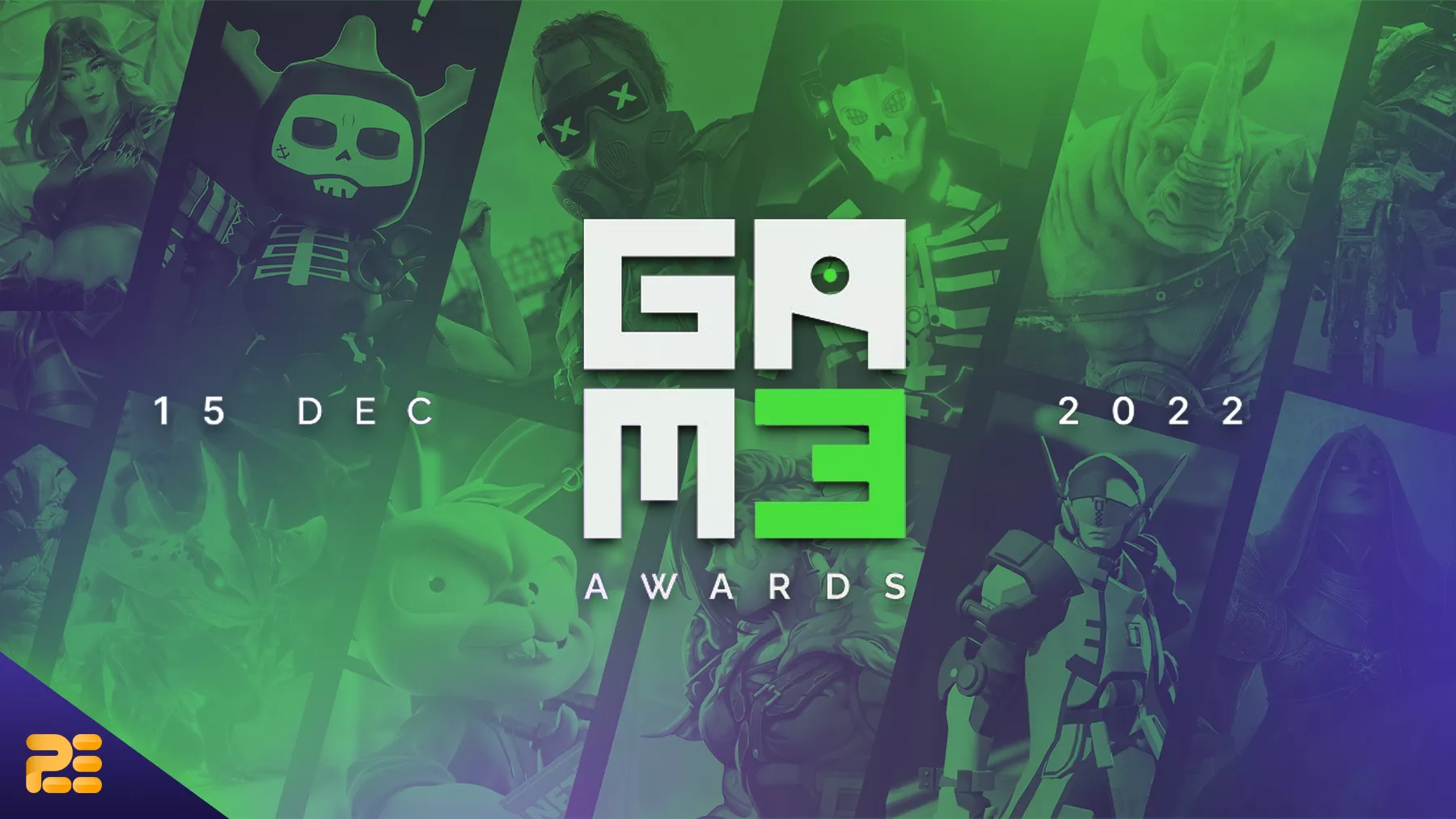 Polkastarter announced the winners of the GAM3 Awards 2022 via live stream on December 15, 2022, at 3 PM UTC, with 16 categories honoring the best in the industry! Allow us to walk you through the event summary.
GAM3 Awards 2022 Official Livestream https://t.co/uOQ8MgS26G

— GAM3 AWARDS | 15th Dec 🏆 (@PolkastarterGG) December 15, 2022
What is all about the GAM3 Awards?
The GAM3 Awards 2022 were created to recognize the growth of web3 games and the tremendous rise in game quality within the industry. The event aspires to establish a new culture and an event to look forward to and strive for each year – high-quality production and real-world gaming.
This year's first GAM3 Awards reviewed almost 300 games, with 20 titles presented to the 38-member jury for their top 5 picks in each qualifying 13 categories. After the jury conducts the first round of voting, their votes are tabulated to determine the top five finalists in each category. The People's Choice, Content Creator, and Games' Choice are the three exceptions. People's Choice and Content Creator are completely nominated and voted on by the community. The Games' Choice encourages web3 games to acknowledge one another's efforts and vote for the game they admire the best outside of themselves.
According to Omar Ghanem, the Head of Gaming in Polkastarter, they have gathered around 250,000 community votes for the awards. The winners would bring home over $1,000,000 in prizes!
The 16 Categories and Their Winners
The other games/individuals displayed beside the winner are the other nominees since these are the Top 5 picks in the categories.
1. Game of the Year – Big Time


2. Most Anticipated Game – Shrapnel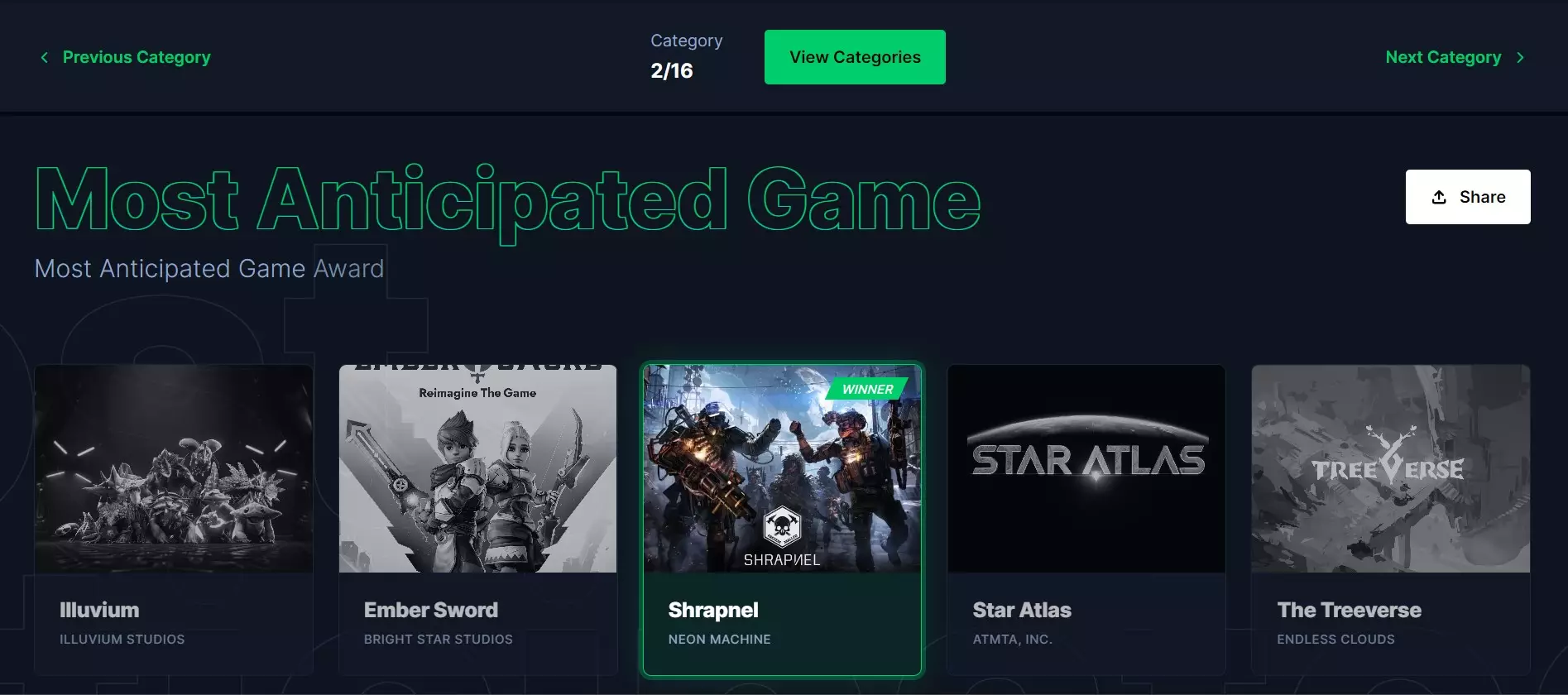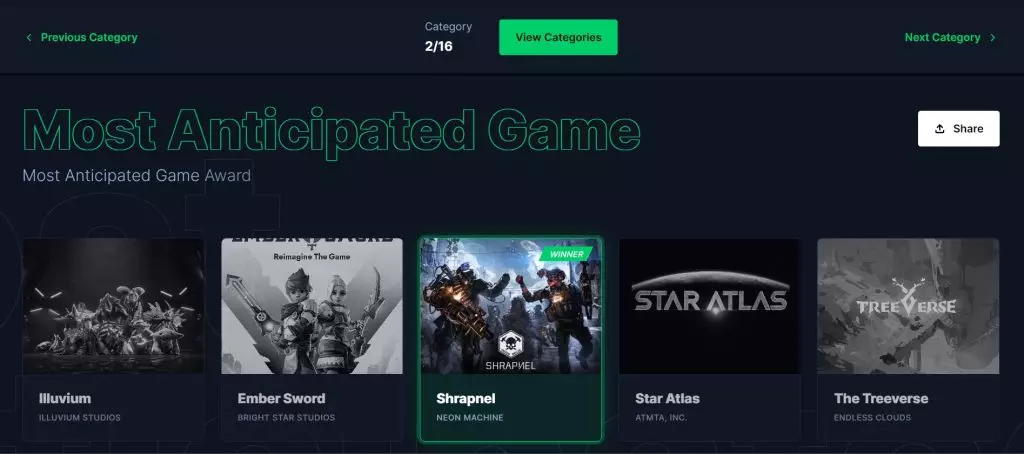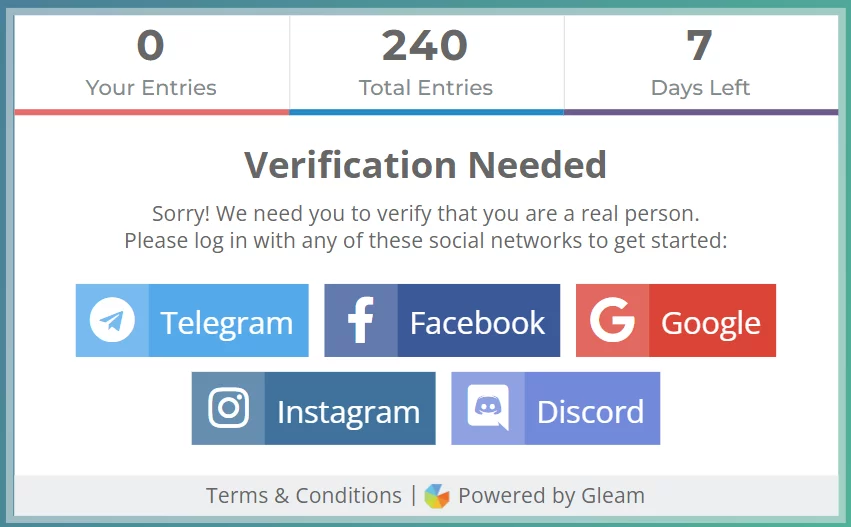 4. Best Action Game – Superior




6. Best Adventure Game – Big time






9. Best Shooter Game – MetalCore






12. Best Multiplayer Game – EV.IO

13. Best Esports Game – EV.IO


14. Best Content Creator – Brycent




16. Games' Choice Award – The Harvest


Congratulations to all the winners! You're bound to find at least one of your favorite games here. The event not only highlighted famous Web3 games but also ones that have yet to be released! If you want to learn more about those games and their trailers, we recommend watching the replay of the live stream if you haven't already!