Sandbox Care Bears Avatars Public Minting is Going Live Today!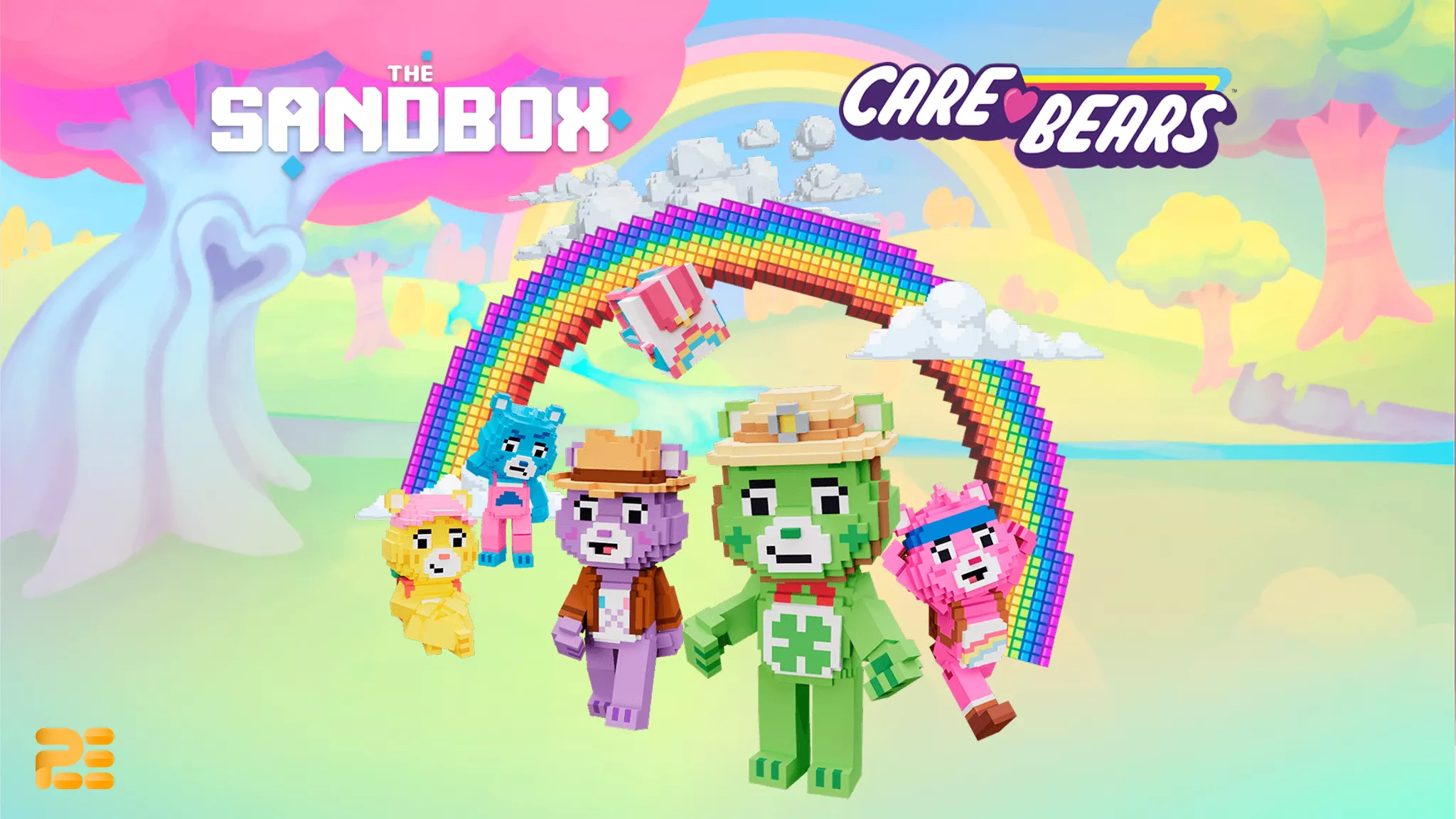 The Sandbox game announced that the public minting will start today, November 15th, at 2 PM UTC. The fluffy and cute 3,060 Sandbox Care Bears Avatars are playable in the Sandbox metaverse. Each avatar will acquire unique features and functionalities. You can also earn SAND using them!
Get ready, public mint of @carebears Avatars starts tomorrow at 2pm UTC! 💖https://t.co/XdupyWc0U7 pic.twitter.com/qjVKYhQwLa

— The Sandbox (@TheSandboxGame) November 14, 2022
Care Bears Avatars
The Sandbox Care Bears Avatars are a collection of 3,060 unique The Sandbox avatars. They are playable inside the bright and colorful Metaverse!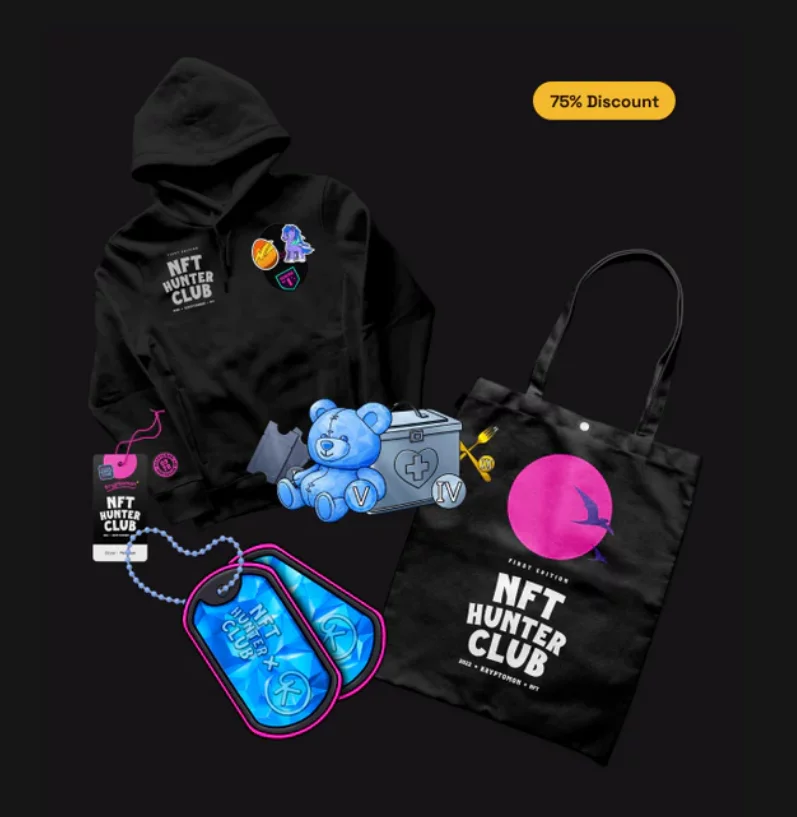 Rarities
The Care Bears come in five (5) rarities:
1. Classic
This enthusiastic Classic Care Bear has a 71% rarity.
2. Multicolor
The Multicolor Care Bears has a 15% rarity. As the name suggests, they are coated in different colors. It looks energetic and outgoing!
3. Mixed
This cute Care Bear has a 10% rarity. It feels very feminine with its color combinations!
4. Web3
The Web3 Care Bear looks simple in its blue color and red jacket, but it has only a 4% rarity!
5. Unique
The Unique Care Bear has less than 1% rarity.
There are 30 different Care Bears types and 100+ traits. In addition to each Care Bear being a one-of-one that belongs to each owner, the team added 10 fully unique 1/1 Care Bears to the collection!
Play with your Care Bears
As previously stated, each Care Bears avatar will be playable within The Sandbox. Also, the Sandbox game will bring various exclusive events and features to Care Bears owners and the greater community.
How to mint Sandbox Care Bears?
To grab your Care Bears, go to https://www.sandbox.game/collections/care-bears/en and click "MINT YOURS NOW!". You will be redirected here:


Click "Connect My Wallet" and choose your preferred wallet. You can select from Metamask, Coinbase, Bitski, or WalletConnect. You cannot mint with Venly yet.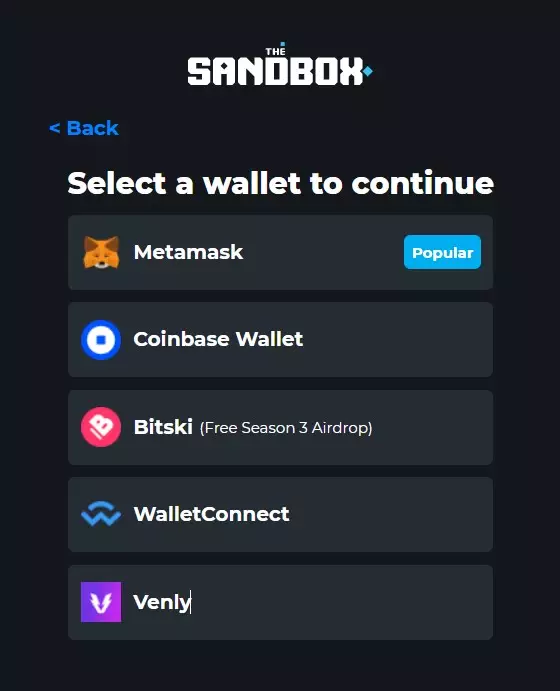 If you don't have an account in Sandbox yet, you will be asked to make one. Once you have connected your account, you can start minting Care Bears for 100 SAND each!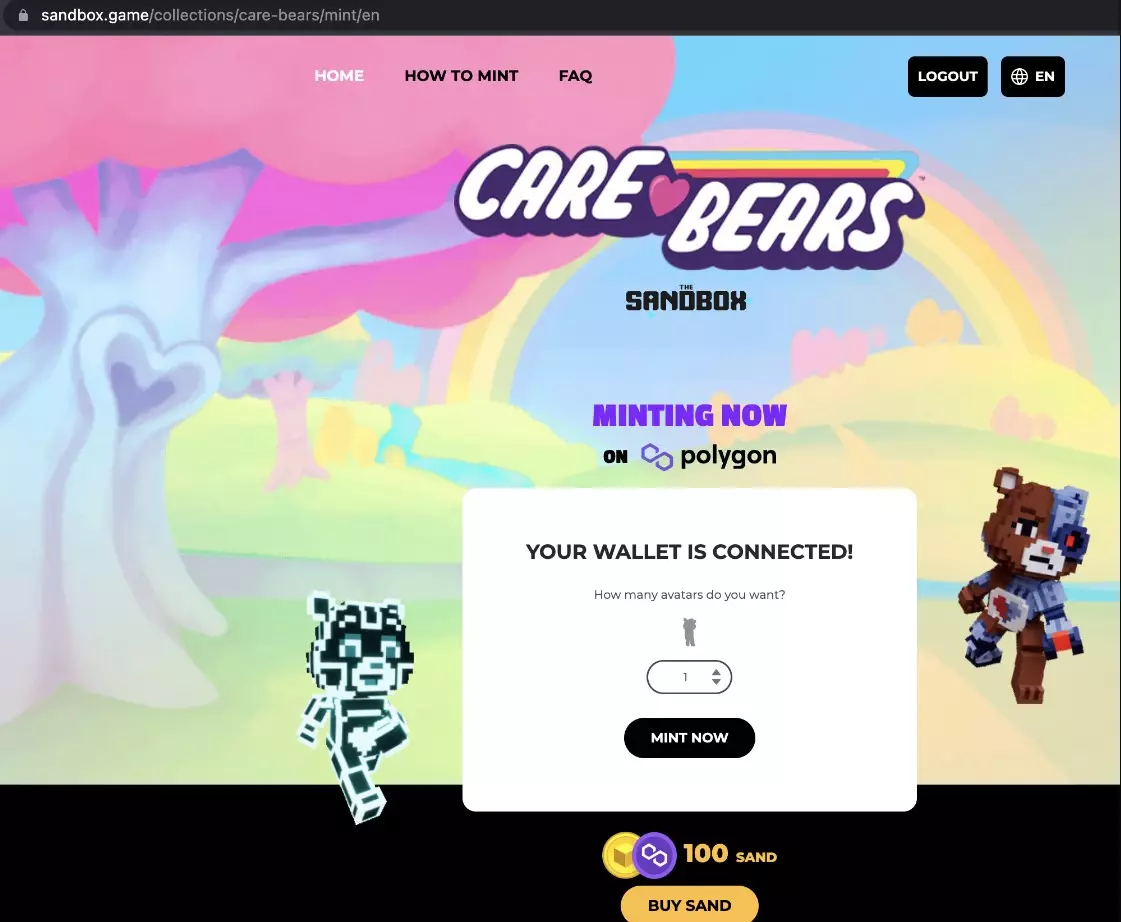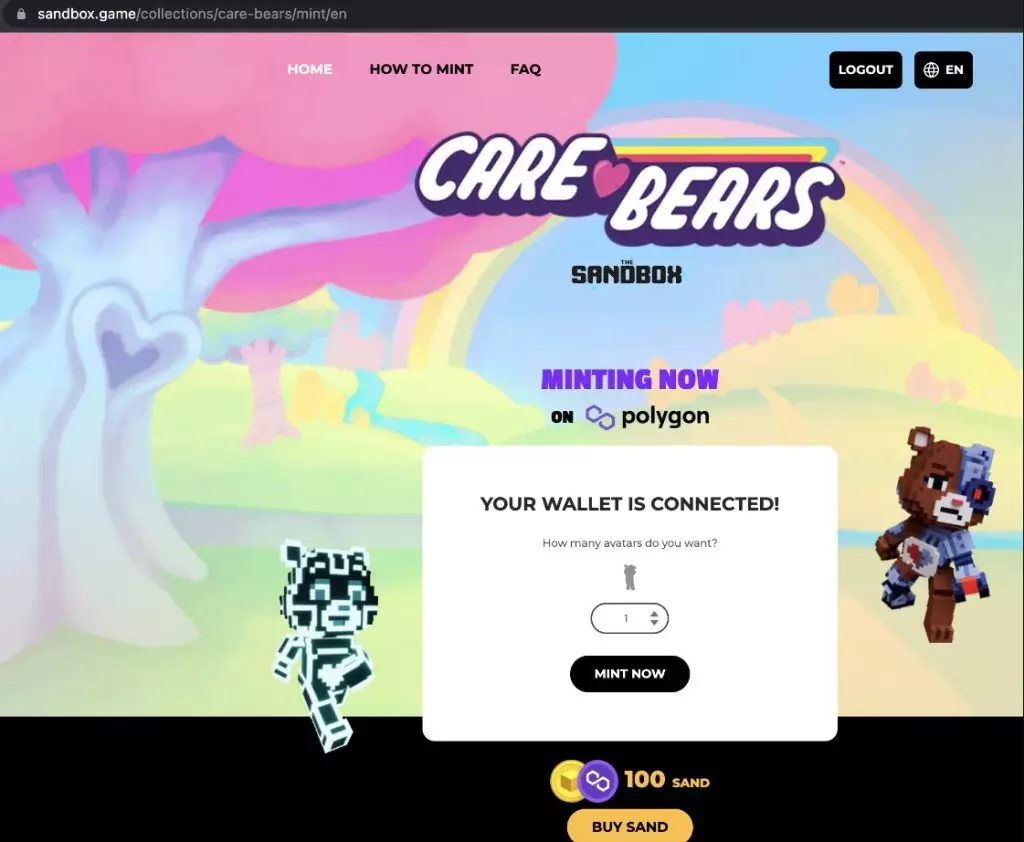 Make sure to have your cute Sandbox before it runs out! Read more news about Sandbox here.