The Sandbox Launches Exclusive SAND Staking Program for LAND owners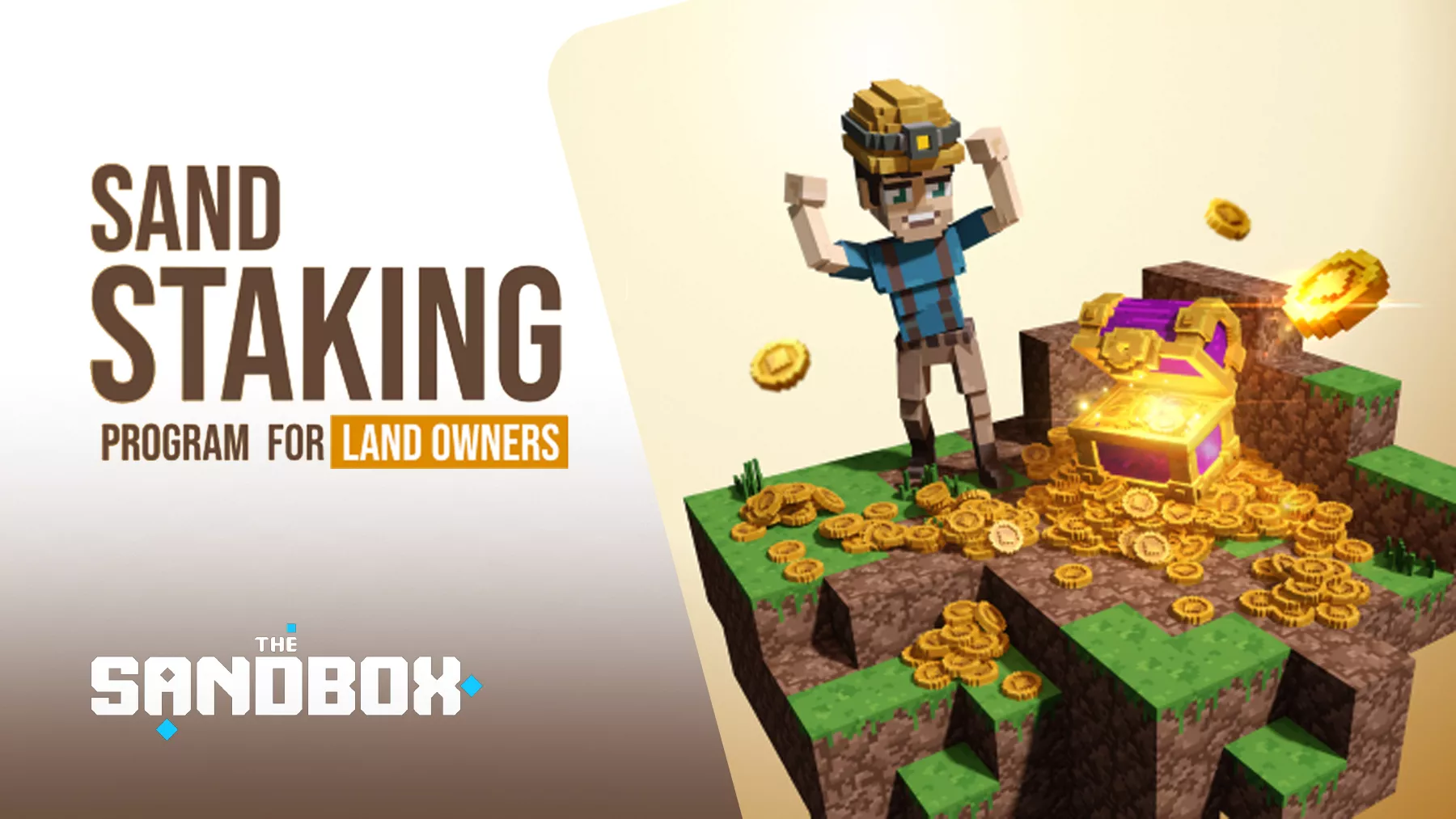 The Sandbox (TSB), a leading metaverse platform, has launched a SAND staking program exclusively for Polygon LAND owners. The exciting initiative is part of TSB's ongoing efforts to reward all long-term supporters.
Those who bridge their TSB LANDs to Polygon can now participate in the new SAND staking program. The way it works is that holders can stake up to 500 SAND per LAND and earn more than 600% APR. They can stake more SAND if they have more LAND.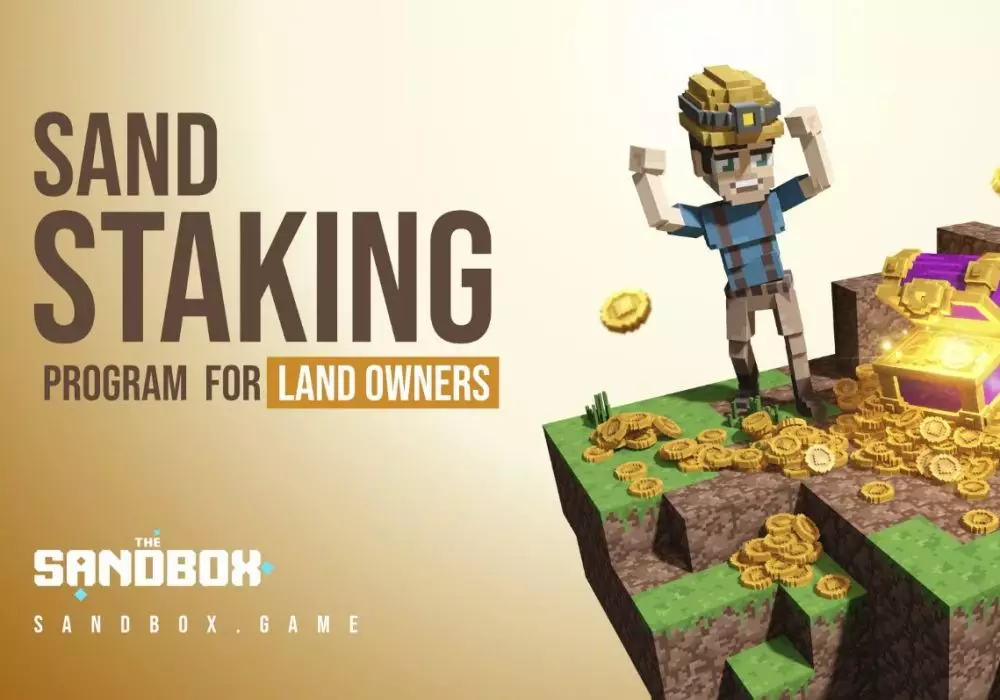 What exactly is LAND in The Sandbox?
A LAND is a digital piece of real estate in The Sandbox. The Sandbox is well-known for allowing creators, designers, and game developers to create the most immersive digital experiences. Game designers use LAND to create these iconic experiences, which players can enjoy. Interestingly, LAND can be filled with assets using a completely unique, non-fungible token. Almost 200,000 LANDS are available in total.
The Sandbox Introduces Staking for LAND Owners
LAND has always been an important part of The Sandbox's ecosystem since its inception. The Sandbox's entire concept is to give creators the freedom to create dynamic experiences and games.
Without a doubt, LAND owners are an active and vital part of The Sandbox community. With such an important community, The Sandbox is developing features to give back.
Furthermore, LAND owners will get more value for their land with the new staking program. To benefit from and use this staking program, you must own at least one LAND. You can stake up to 500 SAND per LAND in your Sandbox wallet if you own one. The greater your stake, the greater your earning potential.
The Sandbox LAND owners can expect an APR of over 600%
For the first 12 weeks of the program, the team is allegedly distributing 250,000 SAND as staking rewards each week. Owners only need to stake SAND; they are not required to stake any LAND. Before they can join the staking pool, they must transfer their LAND and SAND to Polygon. Owners can only collect their rewards once per week, and there is no lockup period.
Weekly rewards for the SAND and SAND-MATIC pools have been decreased to 250,000 SAND and 75,000 SAND, respectively, with the implementation of the new staking program. Therefore, having a stake in The Sandbox metaverse pays off.
Other than that, LAND owners will soon have access to even more exciting features. Airdrops, staking multipliers, special events, and much more.
The ever-expanding ecosystem of The Sandbox
Since the release of Alpha Season 3, The Sandbox has been on a roll with Web3 collaborations. Previously, the metaverse giant collaborated with Singapore bank DBS to create a virtual space called "DBS BetterWorld." It has also collaborated with Khaleej Times and FazeClan to assist in the development of its metaverse cities.