Chainmonsters Early Access is Now Live: The Pókemon of Web3!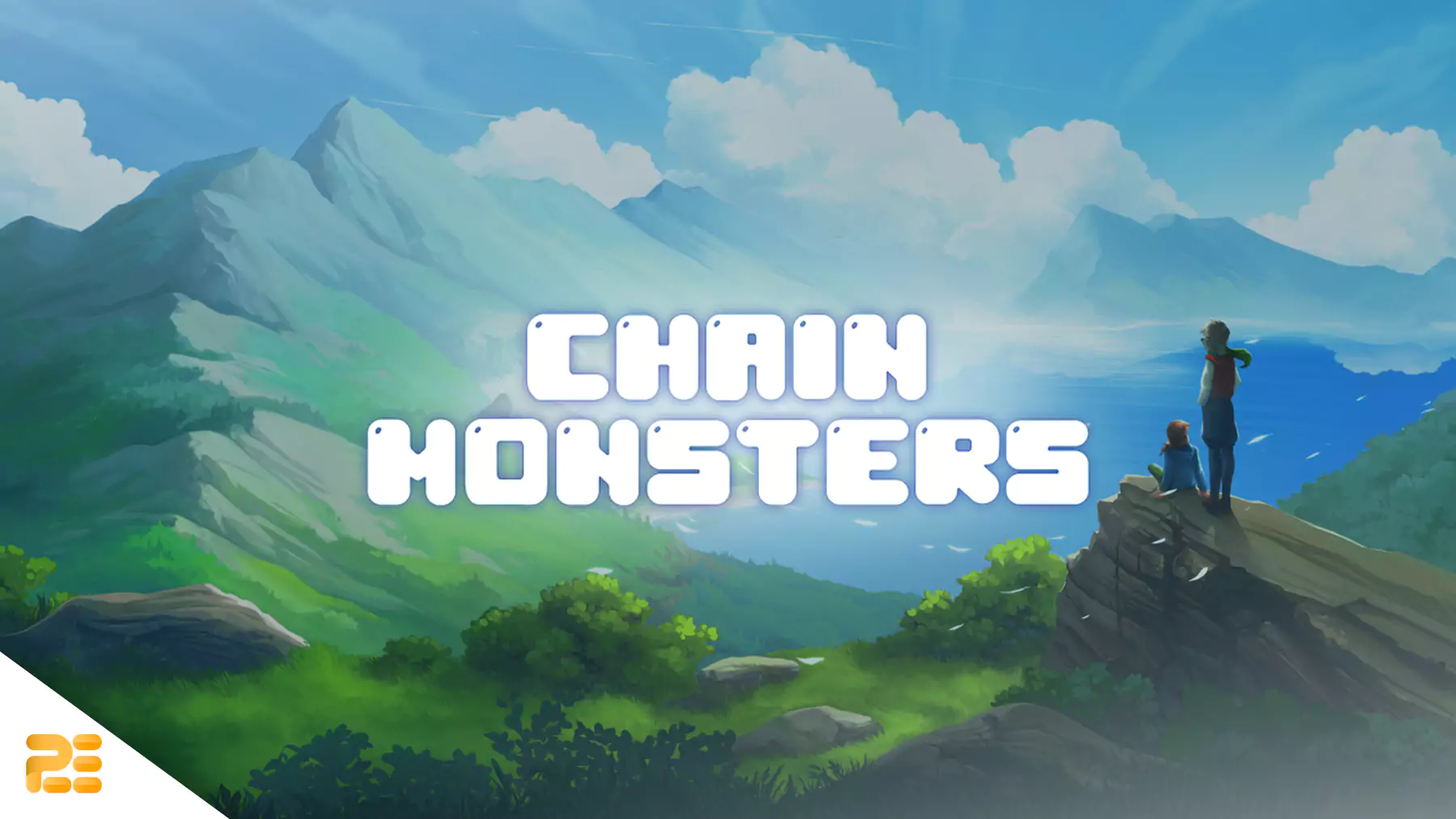 Get ready to catch, battle, trade, and fuse your way to victory with B-Side Games' latest blockchain-powered RPG – Chainmonsters! The highly anticipated game has finally hit Early Access, inviting players on an adventure to explore a world filled with unique monsters and abilities that can create an awesome gameplay experience.
🌎 MMORPG
⚔️ Catch, battle, trade, explore
🦫 Different types of monsters
🏝️ Lovely lands of Ancora
🎮 @EpicGames & iOS & Android
⛓️Blockchain integration#ChainMonsters Early Access is live now 👉 https://t.co/gN4w1nVnSf#blockchaingaming #blockchaingames #gamedev #indiedev pic.twitter.com/f11z41noy9

— Chainmonsters – Early Access is available✨ (@ChainMonsters) March 6, 2023
Chainmonsters New Features
The new features are minting, crafting, and the upcoming housing system which is a significant update that offers players more opportunities to customize and improve their gameplay experience.
1. Minting
Minting provides players with the option to turn their captured Chainmons into NFTs, which can be further upgraded and evolved in the game. While it is entirely optional, minting allows players to reflect their Chainmon's current state on the blockchain and make it available on partner marketplaces. Important!
The minted Chainmon will inherit the season attribute from the Mint Token selected.
To start the minting process, players need to access the detailed view of their chosen Chainmon from the game's interface. From there, they can select the mint token they wish to use for the conversion process.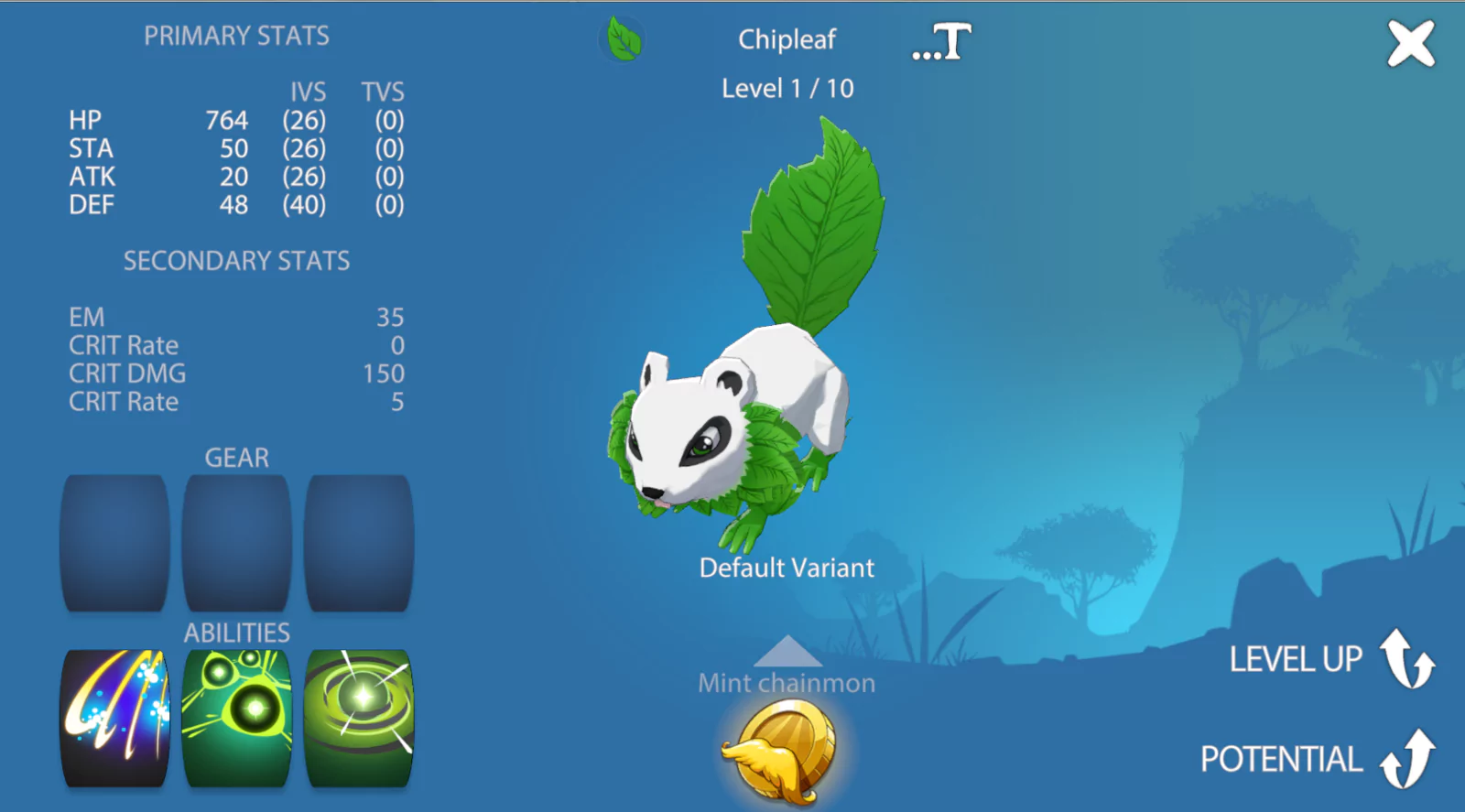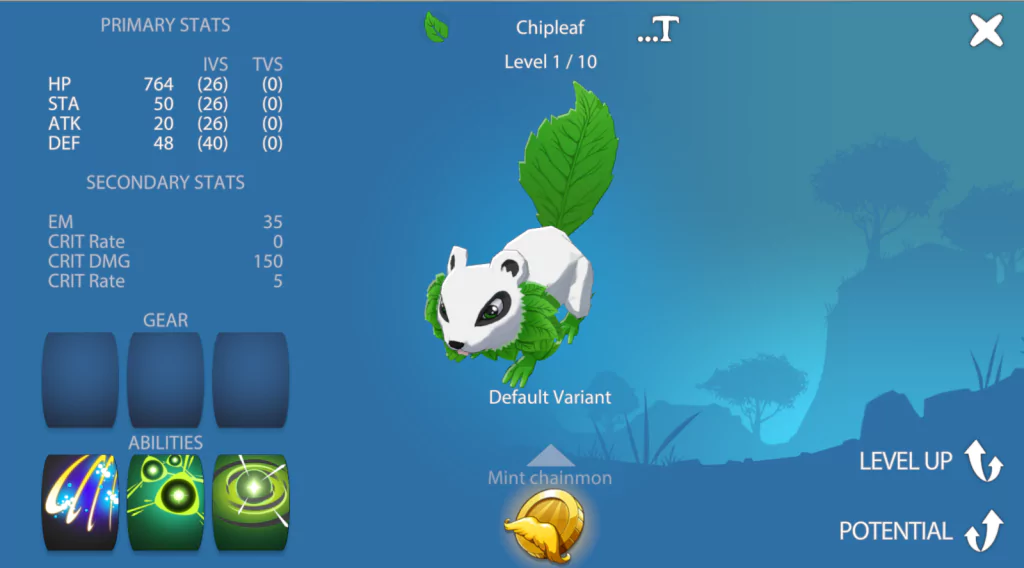 Once the token is selected, players will be redirected to their web browser, where they can sign into their wallet and complete the minting process. This step-by-step guide provides more information on how to mint Chainmons in Chainmonsters, allowing players to fully utilize this feature and make the most of their in-game assets.
2. Crafting
The crafting system allows players to upgrade their materials across various ranks, which is essential in upgrading Chainmons to higher potential ranks. By speaking with the NPC Amber and selecting the "Crafting" option, players can access the crafting system, which allows them to craft lower-ranked materials into higher ranks.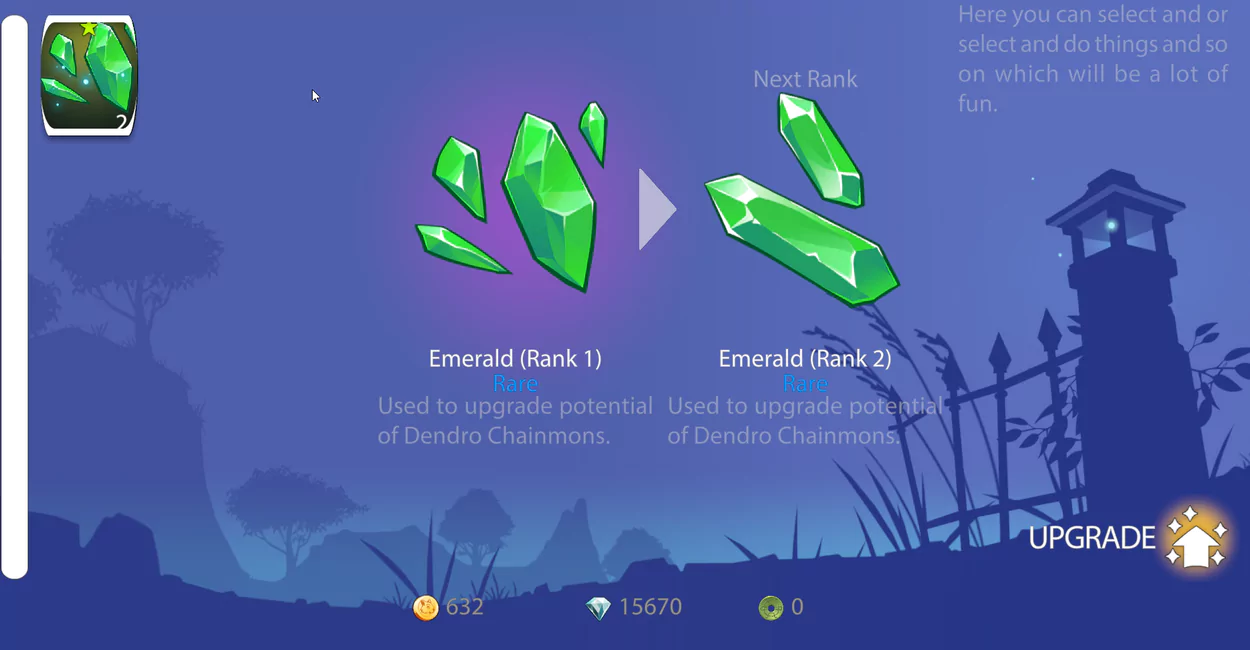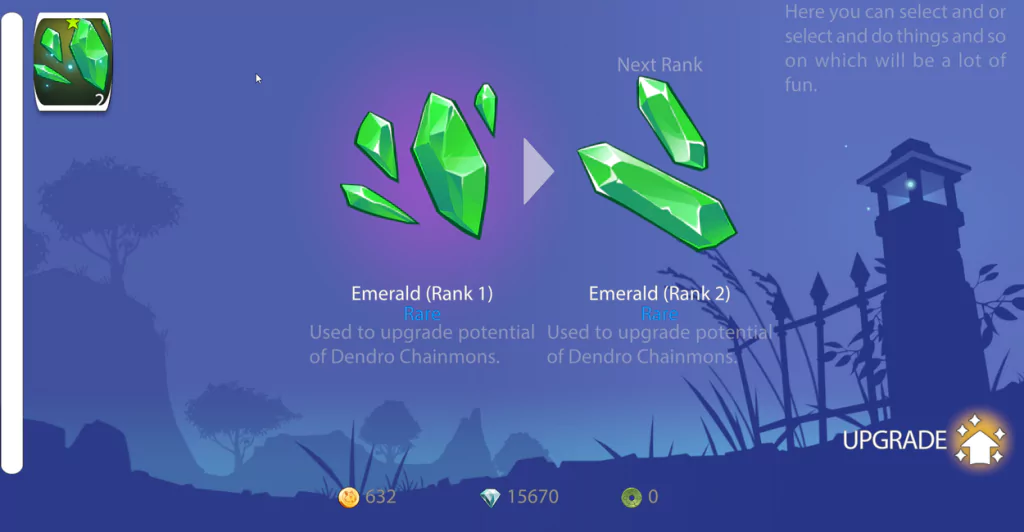 3. The Housing System
The housing system is the most highly anticipated update among players, which is expected to be implemented in Q2.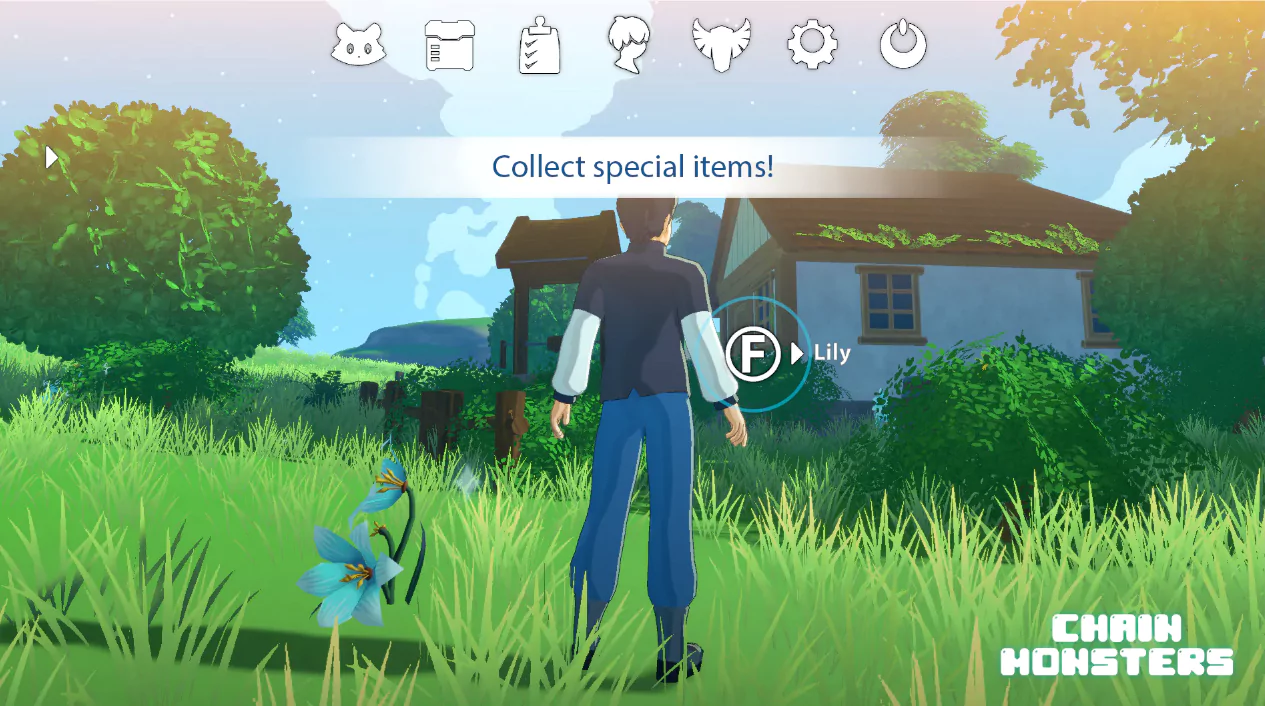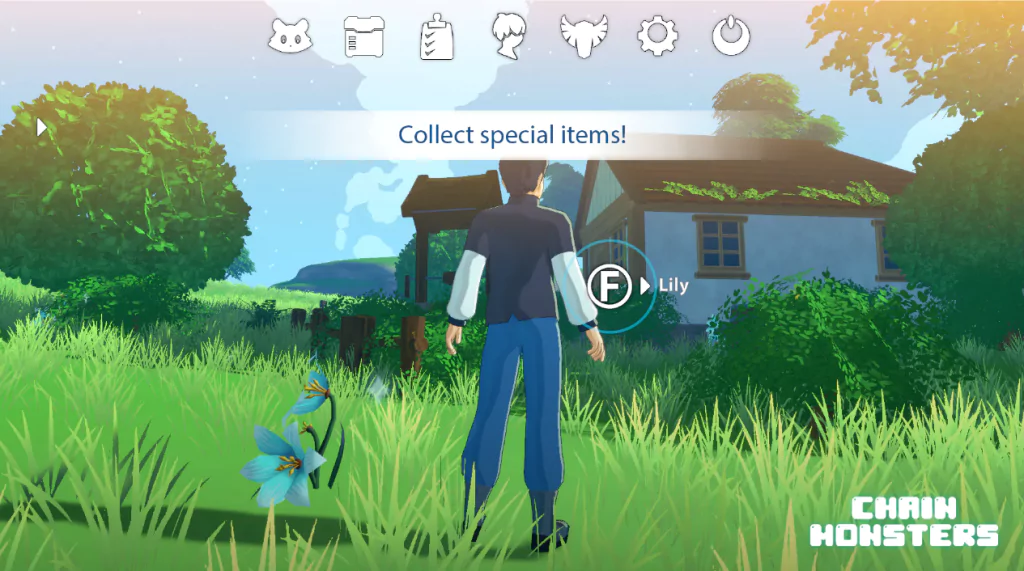 It will allow players to own and personalize their own island, farm resources, and share access with other players. Each land collection has limited availability, with a total size of 3000 NFTs with different rarities. Also, on some islands, there's a valuable treasure called an artifact which is an extremely scarce NFT with a total supply of 50.
What is Chainmonsters?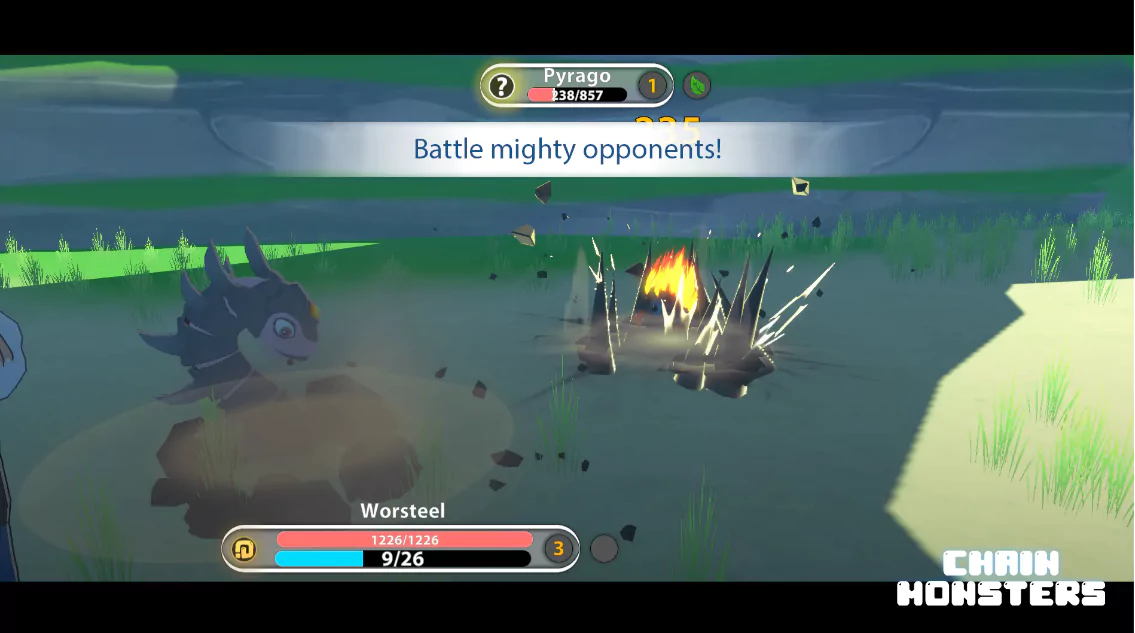 Chainmonsters is an exciting free-to-play massive multiplayer monster-taming RPG that takes players on an adventure through a highly stylized world inspired by Studio Ghibli's art style. As players explore the vast open world, they can complete quests, battle, and collect over 100 unique Chainmons.
Players can combine different monsters and skills to make powerful attacks. They also have to pay attention to the weather and the team they're facing in the 2v2 battles.
Chainmonsters is still in its early days which means that players can count on continuous updates over many years, providing an ever-expanding game world with new Chainmons and additional game mechanics similar to popular games like Genshin Impact.
Gameplay Overview
Chainmonsters offers a captivating gameplay experience that revolves around catching, collecting, and battling with unique creatures in an ever-evolving open world.
Players are initially tasked with selecting their starter monster, which they can use to catch other monsters and expand their collection. Over 100 unique Chainmons from 8 different elements are waiting to be discovered, each with provable unique traits and attributes making them rare and sought after. The battles in Chainmonsters take place in real-time, allowing players to engage with their opponents in a dynamic and engaging manner.
The game's combat system involves players selecting their monster's attacks, which can be used to strategically counter their opponent's moves.
Seamless Integration of Blockchain Technology
Chainmonsters is a game that is redefining the way players think about their progress and the items they obtain, thanks to its integration with blockchain technology. The game highly values the time that players spend playing it, and this is reflected in the use of NFT/blockchain mechanics in the background. These mechanics help to onboard traditional gamers to the world of blockchain, as they enjoy the game without realizing that they are playing a game that is empowered by NFTs/Blockchain. As players progress in the game, they gradually become familiar with advanced concepts such as player-driven economies, NFT ownership, and other exclusive blockchain mechanics.
Revolutionary NFT Integration
Chainmonsters offers a unique experience for players by utilizing non-fungible tokens (NFTs) in its game. NFTs are units of data on the blockchain that represent unique digital files such as art, audio, videos, and items in video games. These tokens provide buyers with proof of ownership, which can be tracked on the underlying blockchain.
Chainmonsters uses NFTs for many in-game items, including Chainmonsters themselves. These items can be traded on different marketplaces such as Immutable Marketplace and TokenTrove, allowing players to own and trade unique items with different functions. For instance, feeding Chainmonsters with "Green Candy" provides a small experience boost upon consumption, while "Mint Tokens" can be used to mint one of your Chainmonsters to the chain.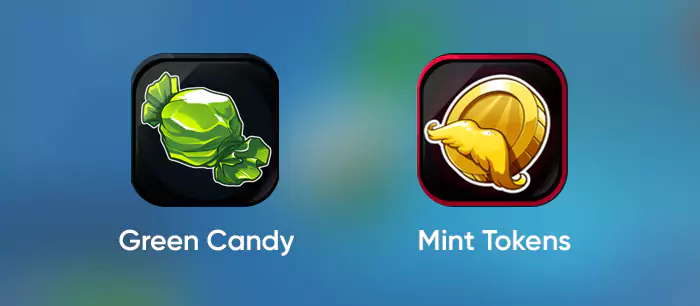 As Chainmonsters continues to implement NFTs in its game, the team plans to release a helpdesk article soon with a list of all items/NFTs to give the community an update on these unique and exciting features.
Earning NFTs Through Gameplay
Chainmonsters has experimented with various mechanics to enable players to earn NFTs through gameplay. These include a Season Pass with some NFT rewards, crafting mechanics to turn lower-grade materials into NFTs, and a Mint Token required to turn Chainmons into NFTs, along with exclusive achievements and content in-game.
In addition, caught Chainmons have unique stats and traits, including super rare Chroma variations. All of these features are already available in Chainmonsters, and the game is looking to expand further with additional content like tournament rewards, collaborations with esports teams, and special occasion bonuses.
The Migration from Flow to IMX
In September 2020, Chainmonsters built on the Flow blockchain due to several reasons. Firstly, scalability issues were foreseen on Ethereum, so the team chose Flow as a more scalable option. Secondly, Flow's consumer-centric design allowed for a better onboarding experience for users compared to traditional blockchain games. Thirdly, Flow's network fees are cheap and predictable. Fourthly, Flow is designed to handle digital ownership and scarcity better, and fifthly, Flow allows for true digital ownership, meaning users have control over their assets.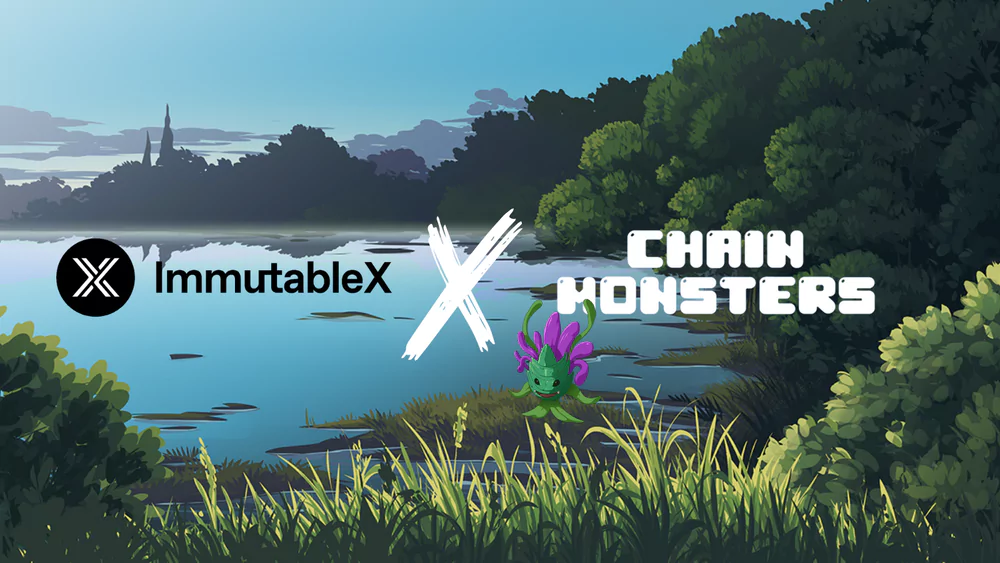 In February 2023, Chainmonsters moved from Flow to IMX (Immutable X) due to its focus on gaming and the tools provided by the platform that will enhance the efficiency of game development and deployment. The integration of Immutable Passport, a non-custodial wallet and authentication solution, will also ensure seamless and accessible gameplay for users. Additionally, the use of Metaverse mechanics will enable players to display NFTs from other projects in the Chainmonsters game world.
The partnership was also believed to increase the ecosystem's exposure and liquidity through ImmutableX's Orderbook technology, and users would need to migrate their NFTs to IMX to use them in the game. IMX's Orderbook technology is a simple product consisting of four APIs that allow users to submit, retrieve, cancel, and create trades using the shared Orderbook. You can read more about the Orderbook technology here.
To learn how to migrate your assets from Flow to IMX in a step-by-step manner, click here.
A Unique Play-to-Earn Experience
Chainmonsters distinguishes itself from other crypto games by offering a unique play-to-earn experience through its battle pass system. Unlike other games that require players to grind or farm for coins, Chainmonsters makes the crypto aspect optional and not necessary to enjoy the game.
Every month, the game releases a new battle pass that gives players access to limited-time game content such as skins, outfits, cosmetics, XP boosts, in-game currency, and more. Players can purchase the pass with Diamonds, which is the in-game currency.
Players can unlock the Battle Pass tiers by completing daily activities, some of which are exclusive to that season. Additionally, the game offers an Empowered Battle Pass that unlocks all locked reward tiers, including unique NFTs.
A noteworthy aspect of the game is that during Season 1, players can obtain the Azure Skin for Chipleaf and its evolutions, which is an exclusive NFT only available during that season.
By offering a play-to-earn experience without the requirement of grinding or farming for coins, Chainmonsters caters to a broader audience who seek a fun and rewarding gaming experience.
B-Side Games: The Studio Behind Chainmonsters
B-Side Games GmbH is a Hamburg-based gaming studio that is wholly owned by Black Hare Ventures GmbH, a holding company established in January 2022. The studio is the creative force behind Chainmonsters. Led by Co-founders Maximilian Weber and Lysander Haupt, who have over a decade of experience in the gaming industry, B-Side Games is dedicated to pushing the boundaries of technology and innovation. What started as a web-based, 2D pixel-style art prototype on Ethereum in 2017 has evolved into Chainmonsters, a game that has already attracted over 170,000 pre-registered players.
B-Side Games' commitment to incorporating state-of-the-art blockchain technology into immersive gaming experiences has garnered much attention and has led to the current success of Chainmonsters. The game has already raised $1.55 million from its Kickstarter campaign and community over the past six years, making it well-positioned to make a splash in the gaming industry.
Ready to Start the Adventure?
You can currently download the game directly from the Chainmonsters website. To do so, you must log in (or register for an account if you don't have one yet), click on "Play Now," and select "Epic Games Store."
You can also download the game from Play Store if you prefer using your Android phone, just make sure your device meets the minimum hardware requirements.
If you're on PC, follow these simple step-by-step instructions to get started:
1. Go to the Chainmonsters website and click "Account" which is found in the upper right corner of the screen.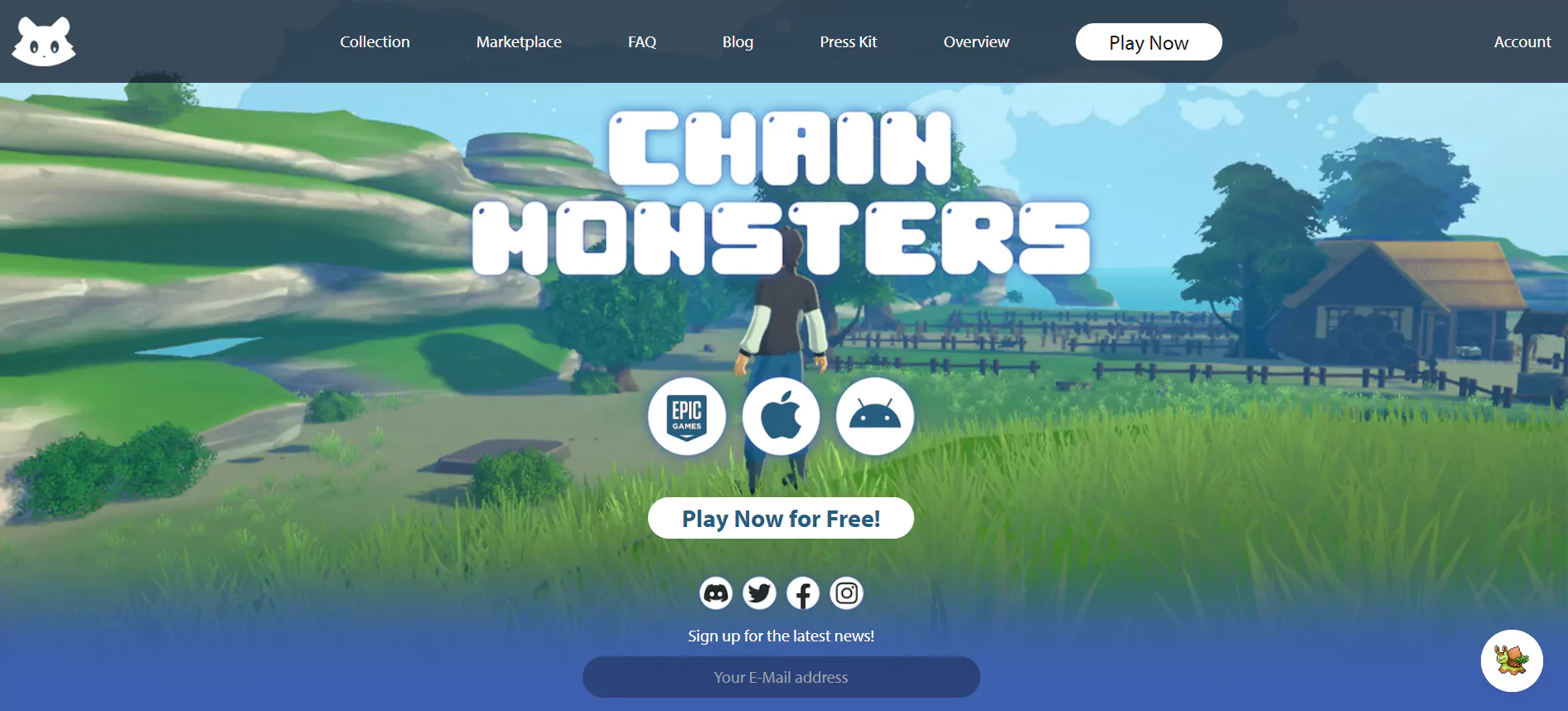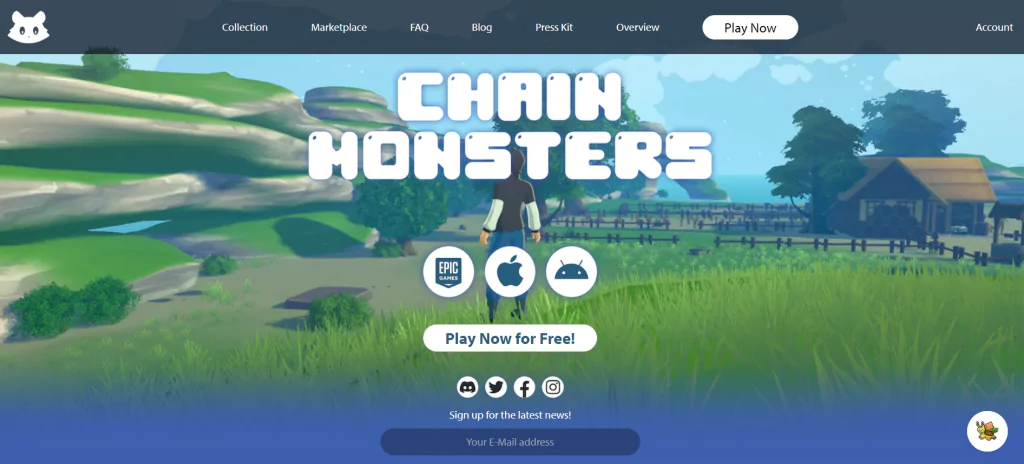 2. Log In to your account. If you don't have an account yet, it's a simple process to create one. Just click on "Register Now" and provide your Display Name, email, and password.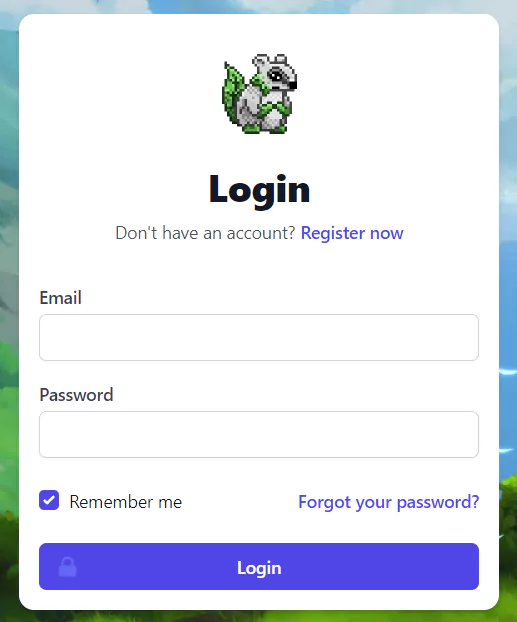 3. Once you have logged in, click "Play Now" and choose "Epic".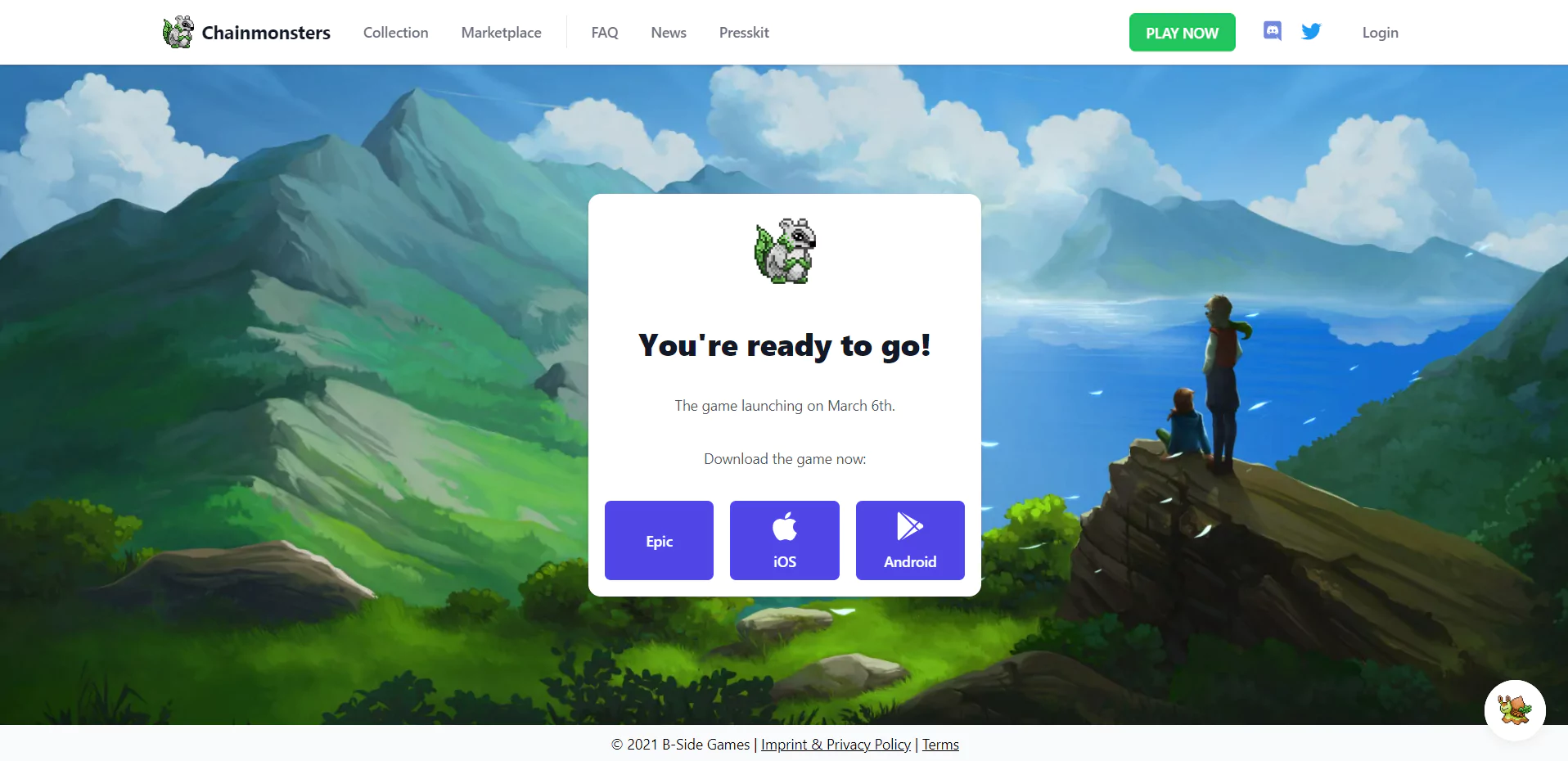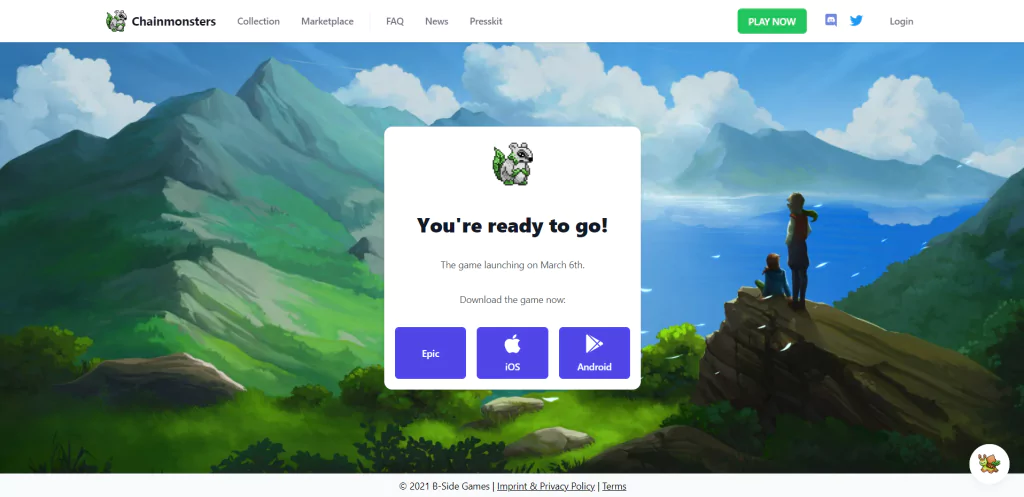 3. Download the game client for your device. Note
Chainmonsters is not available for download in Epic Games Store website until March 8, 2023.
iOS is still pending review for release.
4. Launch the game and start playing!
With the game's Early Access now available, players can embark on an exciting journey through a world filled with unique monsters and abilities, where exciting gaming experiences await at every turn. Get ready to experience an adventure like no other!
Stay up-to-date with the latest Chainmonsters developments and updates by visiting our website's Chainmonsters category.