DragonMaster Plans an Exclusive Airdrop Event!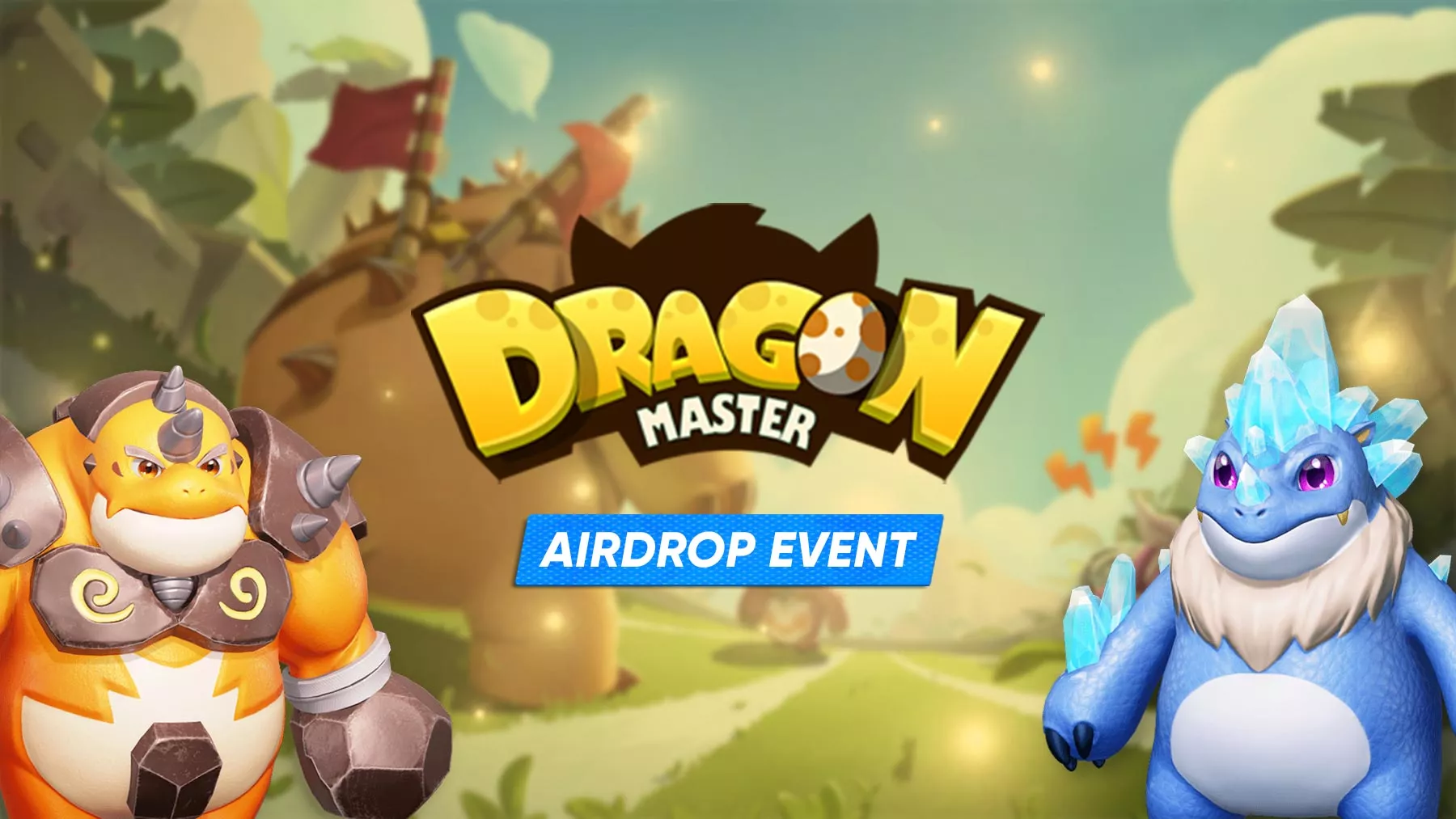 DragonMaster has recently announced on their Discord server that they are planning an airdrop event for their solid community members. This is after they launched the breeding system V2.


The airdrop will be determined by the quantity of NFT and tokens owned by the player, as well as the time period they have had them. A page will also be published intended for the airdrops.
What will be the airdrop inclusions?
Wilson, a DragonMaster team member, told us about what to anticipate during the airdrop. According to him, the airdrop will include breeding gem V2! In the game, gems are a significant breeding material because they can be used to enhance the attributes of newborn dragons. Players can combine two gems of the same kind by consuming tokens to enhance the probability of gems to improve breeding results.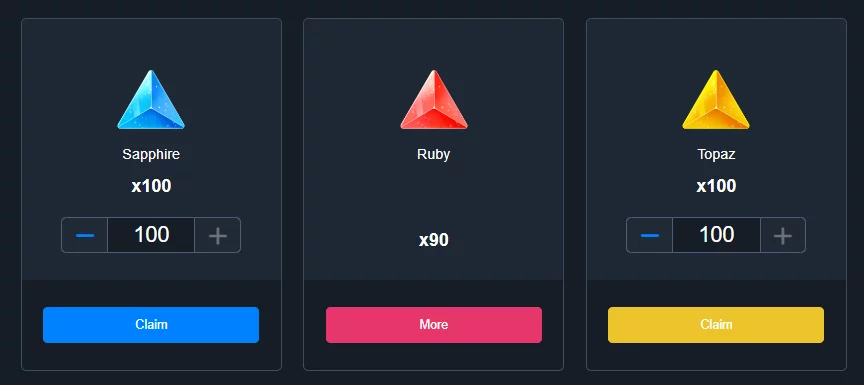 The question is, what's special about this breeding gem v2? We will all find out soon!
The team hasn't announced the exact date of the airdrop event and the other details such as the other inclusions and more specific mechanics. So keep an eye on their Discord announcement channel!
Aside from the airdrop for their supporters, DragonMaster team will also do the following several things after the breeding V2 went live.
– Host tournaments where everyone can participate and not just guilds.
– Coordinate with GameFi professional media and organizations to promote the game.
– Recruit a marketing manager in the Philippines.
Some of these plans are based on the suggestions of their community members. DragonMaster team often conducts an AMA (Ask Me Anything) in their Discord server. The community sends their question and sometimes suggestions in the AMA channel and then the core team answers the questions in a text format. Tip
Engaging in DragonMaster Discord community will help you get updated on their airdrops and giveaways!
Who doesn't want free NFTs and tokens? Of course, we all do! Stay active in the DragonMaster Discord channels; they will often surprise you with an airdrop or token giveaway.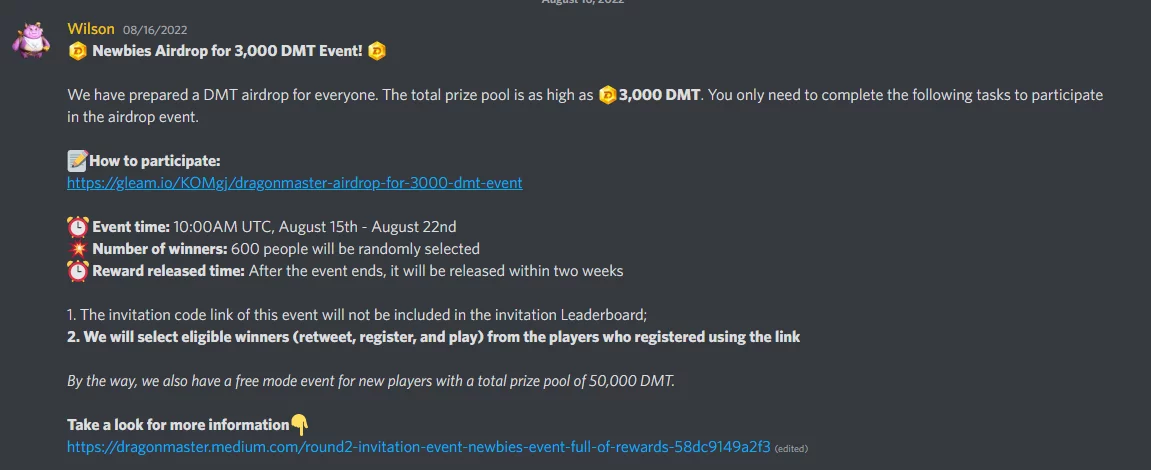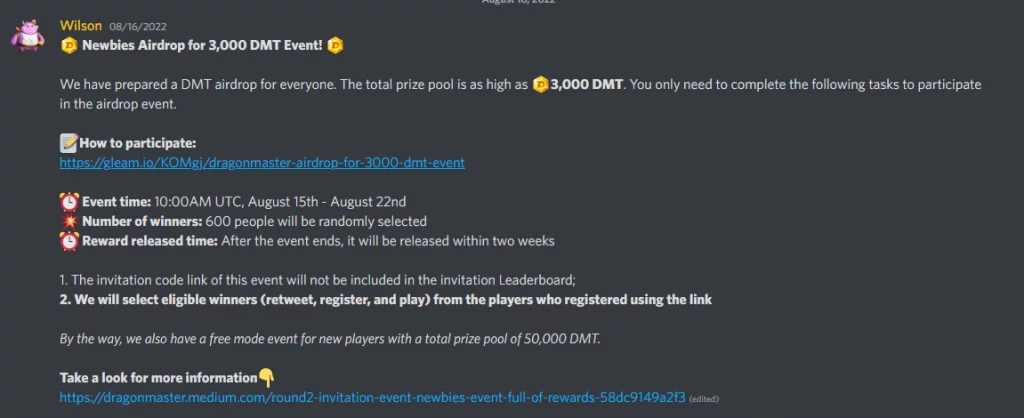 Tip
DragonMaster team posts their giveaways in their #giveaway channel in their Discord server!

For now, let's all wait for more airdrop details. P2E news will help you keep updated!