Star Atlas Escape Velocity Complete Beginner's Guide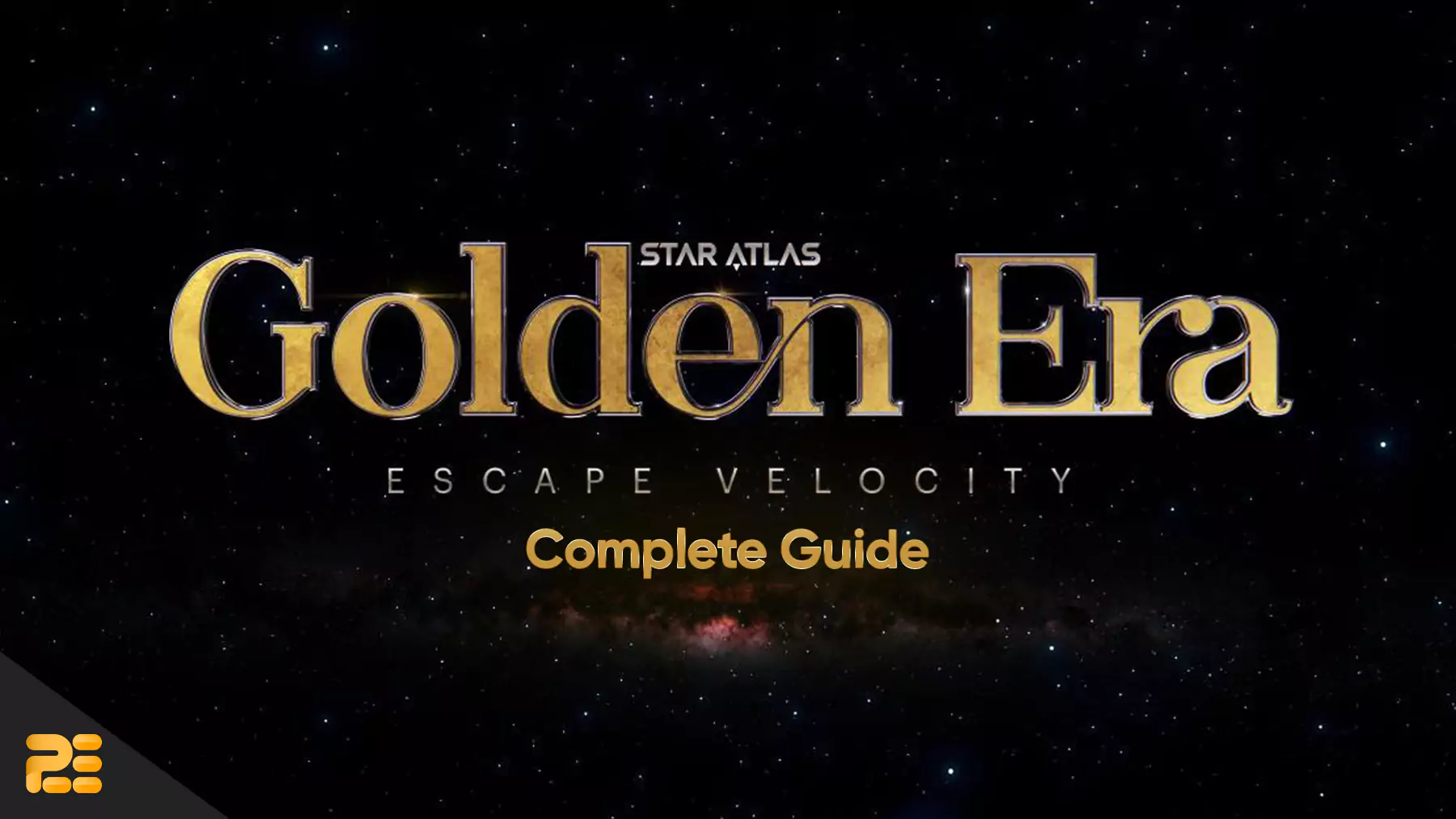 Are you new to Star Atlas Escape Velocity? Don't know where to start and how to play? Don't worry, we got you covered! Welcome to Escape Velocity complete beginner's guide where we will discuss the following:
What is Escape Velocity
How to access Escape Velocity
Account and wallet creation
How to buy ATLAS tokens?
How to play
Cooldowns
Data panel
Despawning your ship
What is Escape Velocity?
Escape Velocity is a limited-time game inside Star Atlas that lets you test movement mechanics for their upcoming SAGE browser game module. You get to explore space, find loot, and experience real-time web3 technology. This helps the team test their innovative movement mechanics, which are vital for creating a strong and reliable metaverse.
Escape Velocity went live on April 27th, and within just 12 hours, the game has seen over 250,000 movement transactions, 2,300 connected wallets, 304,000 ships scanned, and over 50,000 loot found, making the feedback already phenomenal.
How to Access Escape Velocity
This tutorial on how to access the game will be divided into 3 sections:
Create a Solana Wallet
Fund your Wallet
Connect your Wallet
Let's discuss each.
Create a Solana Wallet
First, you will need a Solana wallet. So, how to create one?
You can choose an NFT wallet that is compatible with Solana. Star Atlas recommends Torus and Phantom which includes Ledger support. In either of the two, the process of creating a wallet is the same. Suppose that you prefer Phantom Wallet for your desktop. Let's walk you through the easy process:
Go to https://phantom.app/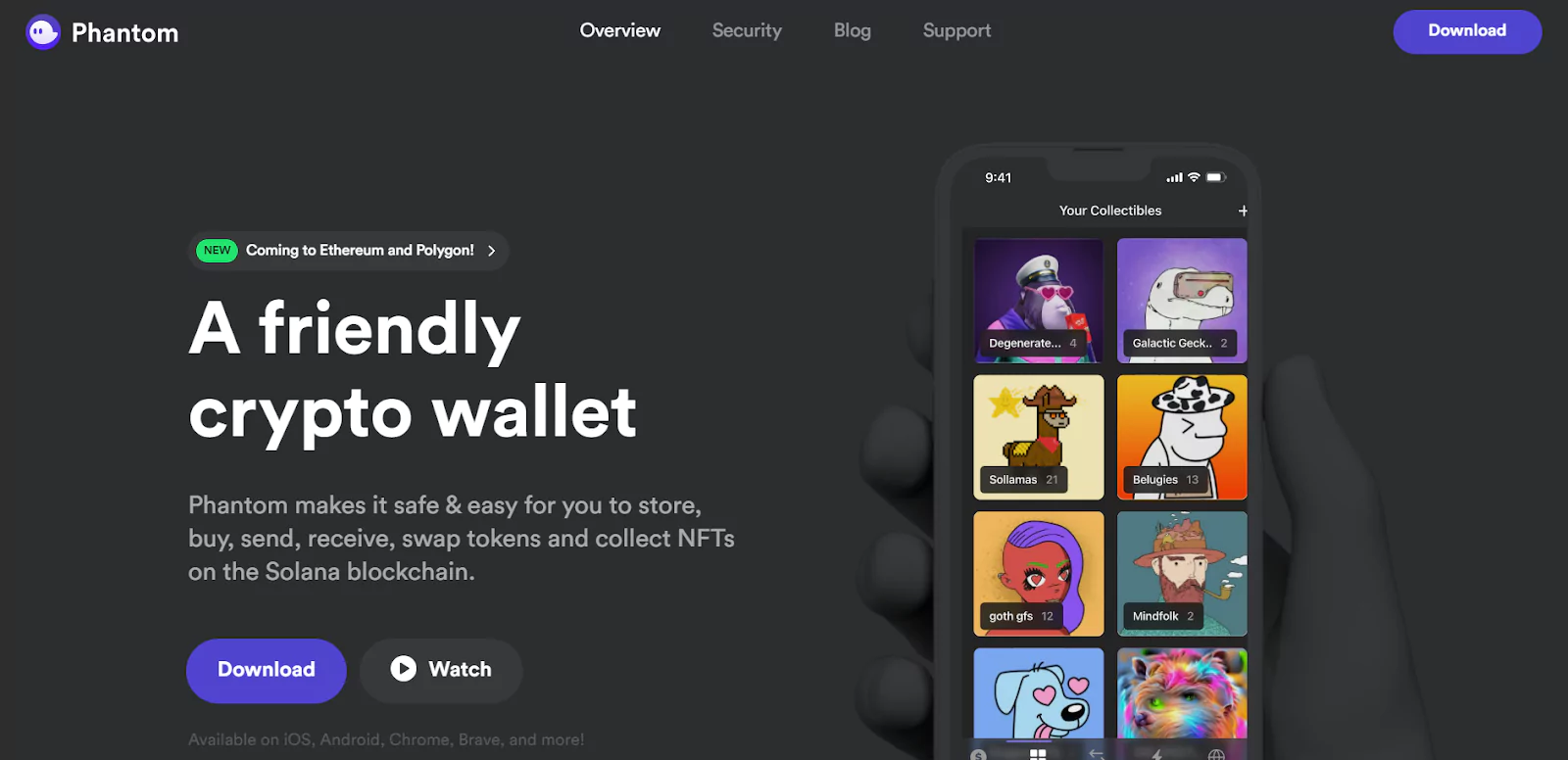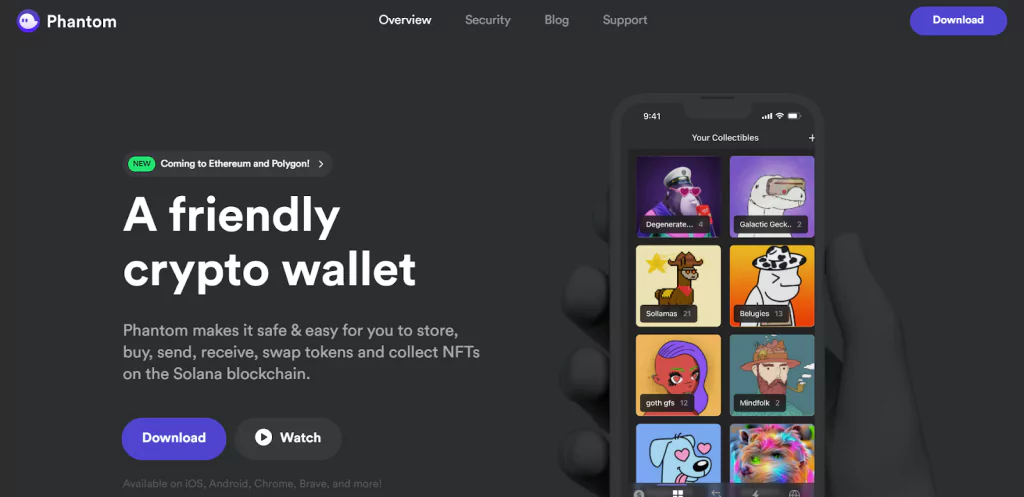 Click "Download"
Scroll down and click "Chrome", or any of the browser options displayed.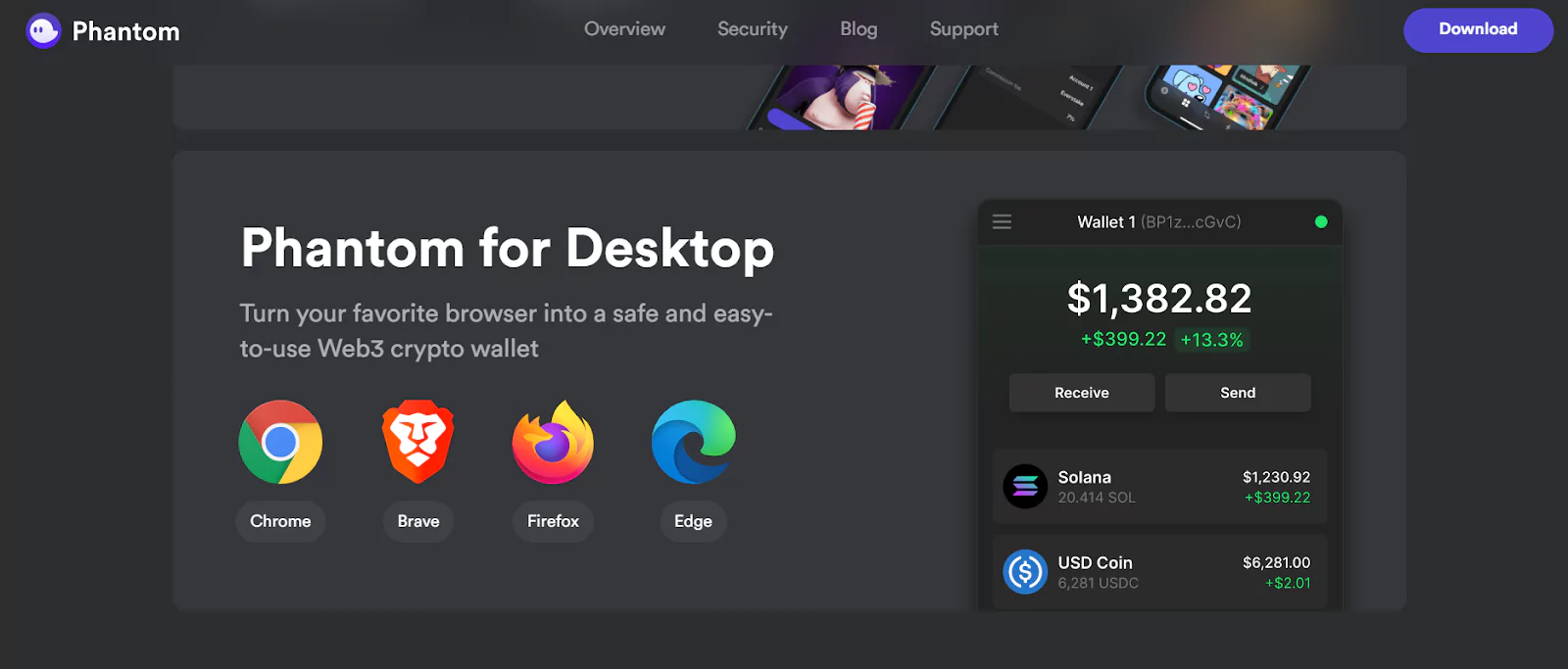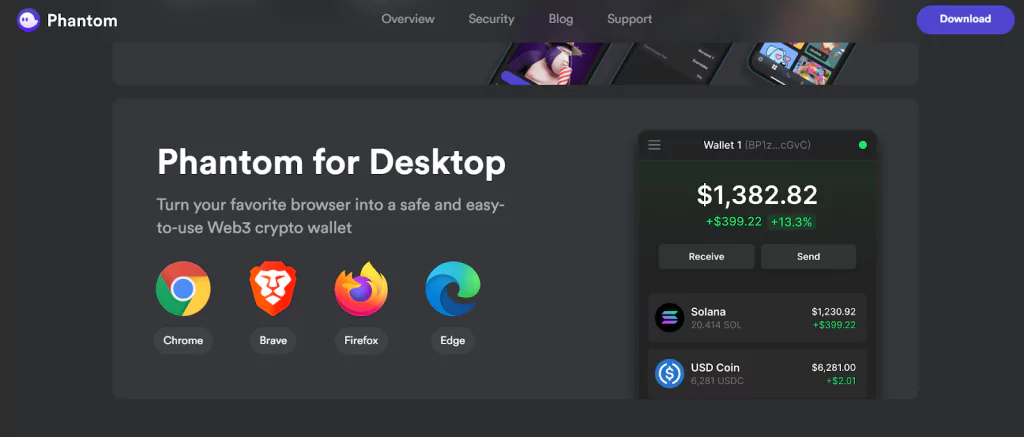 Add the Phantom wallet as an extension in your chosen browser.


Once downloaded, click "Create a new wallet".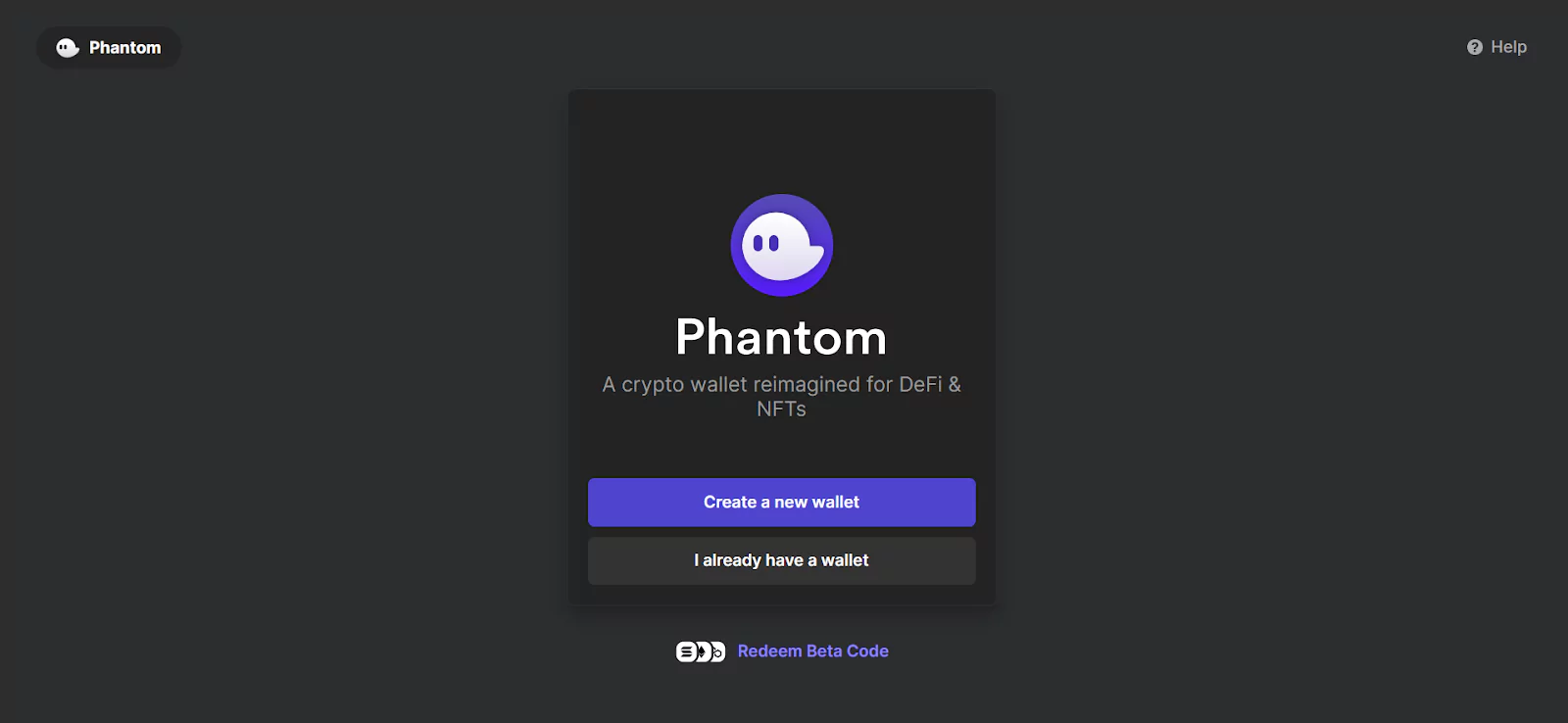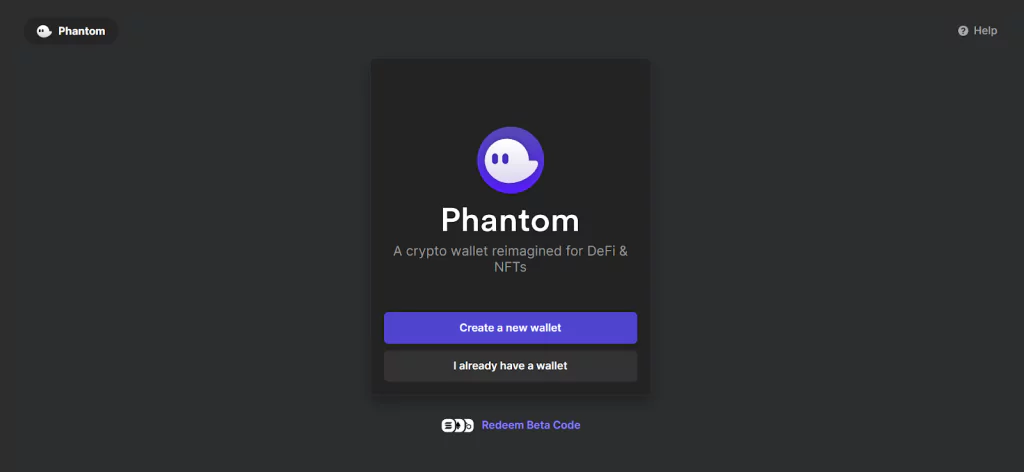 Then, create a password.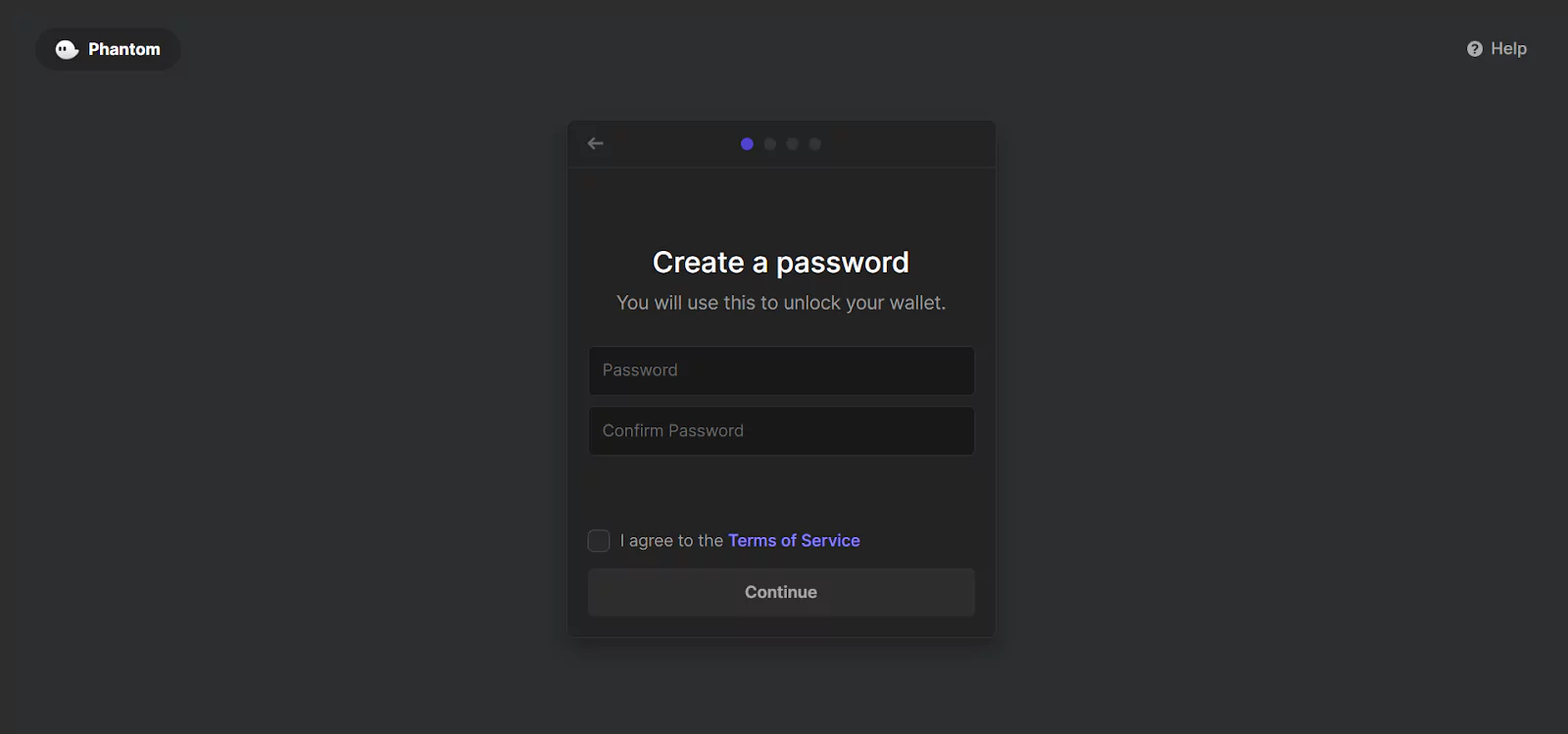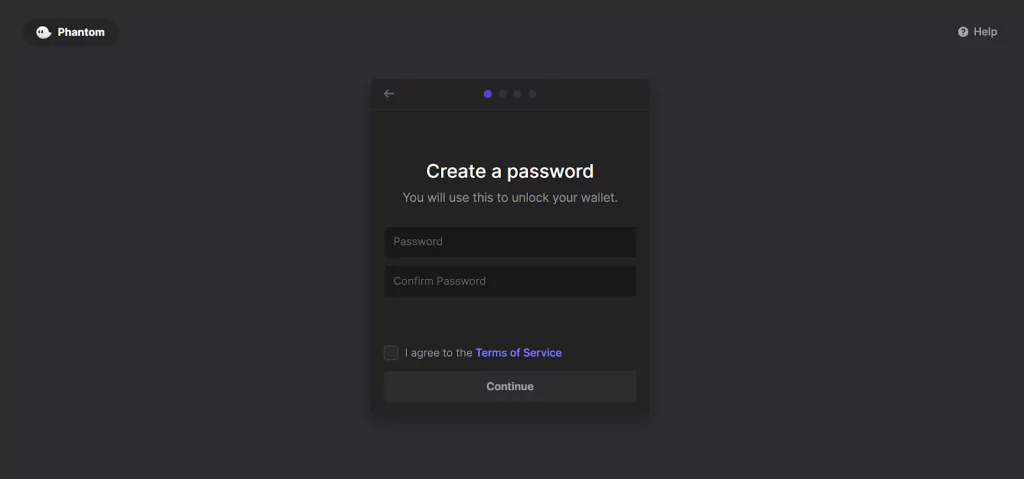 Save your secret recovery phrase. Then click the checkbox and hit "Continue".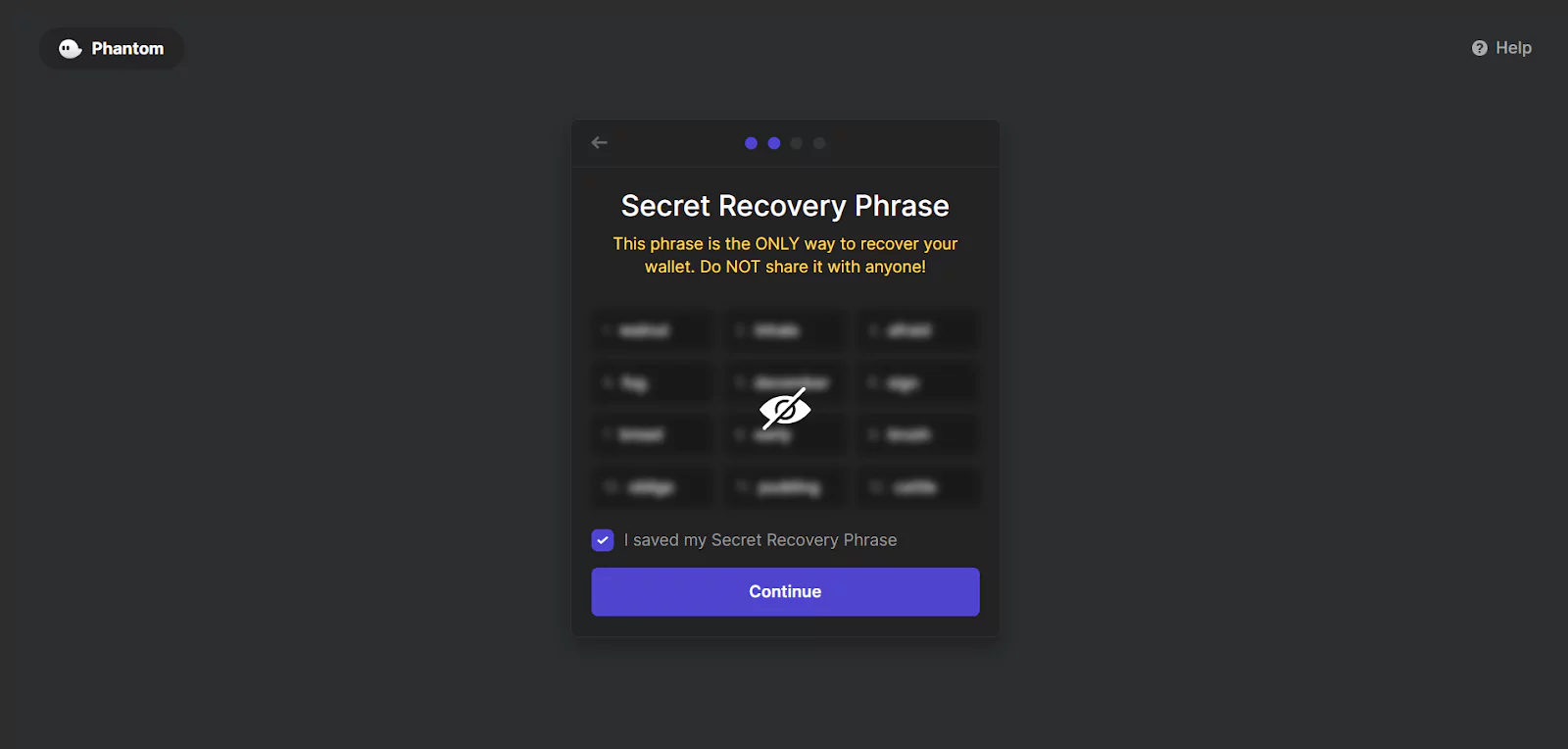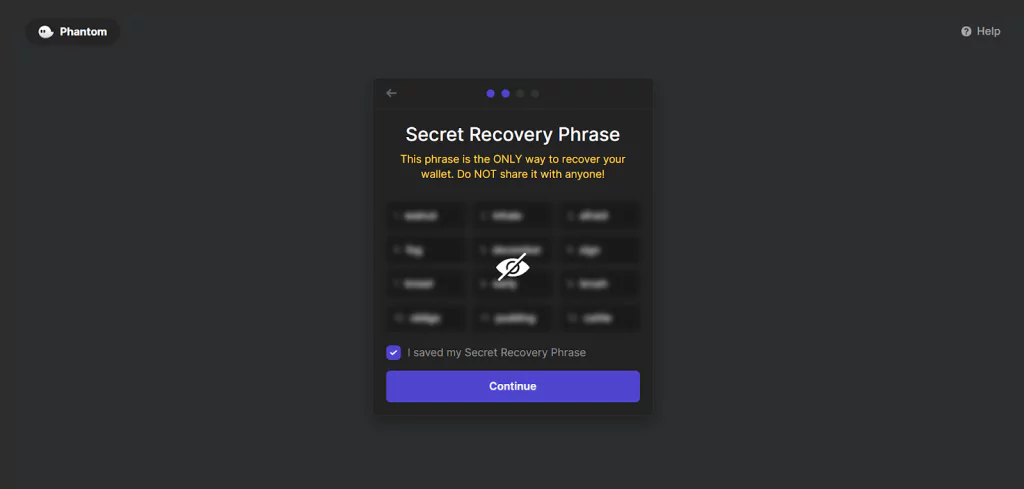 Click "Finish" and you're done!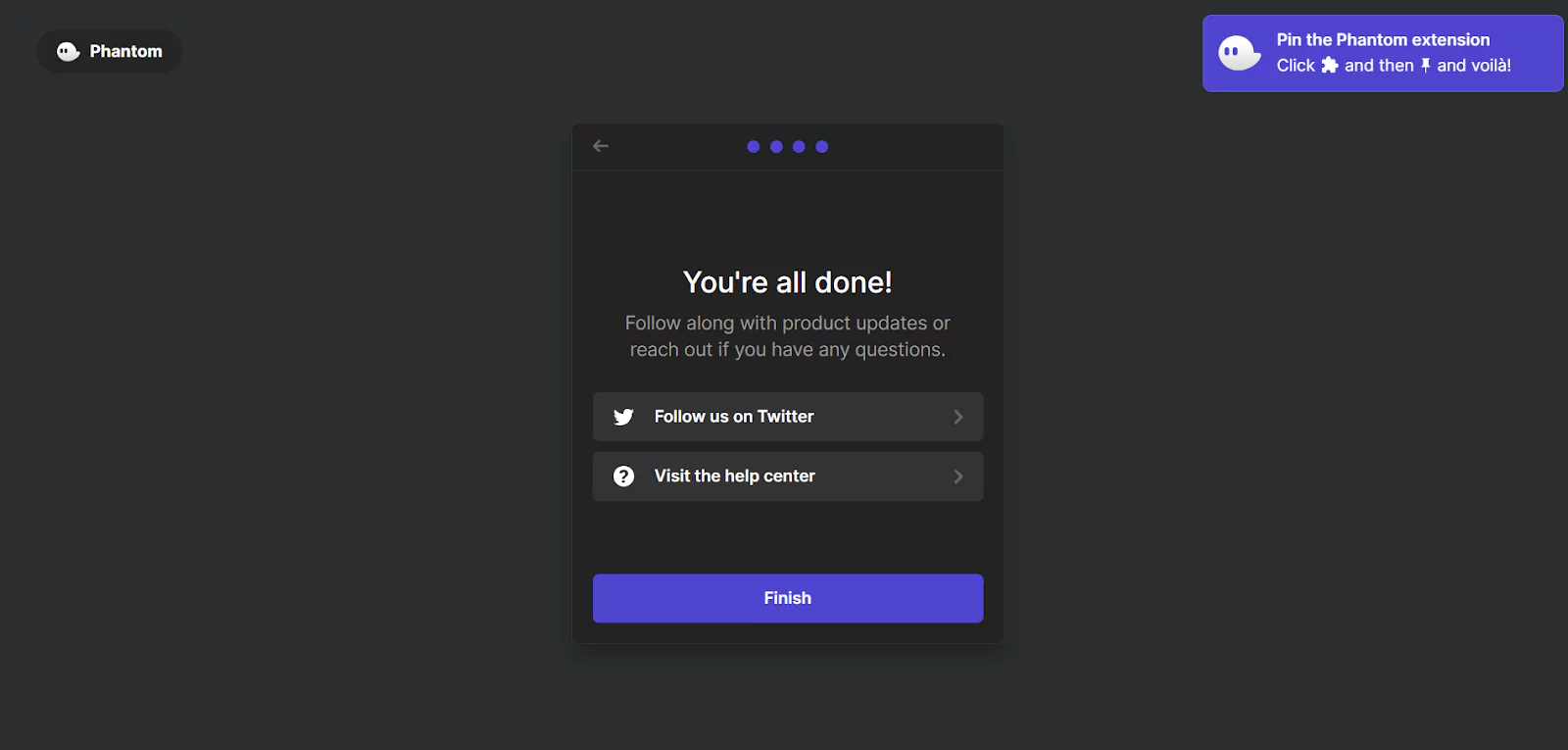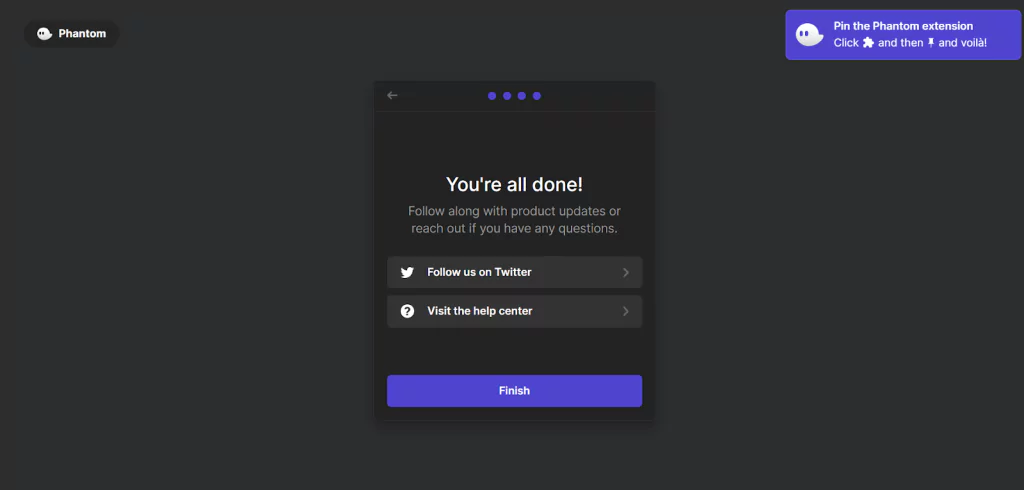 Phantom Wallet provides a Solana wallet ready for use.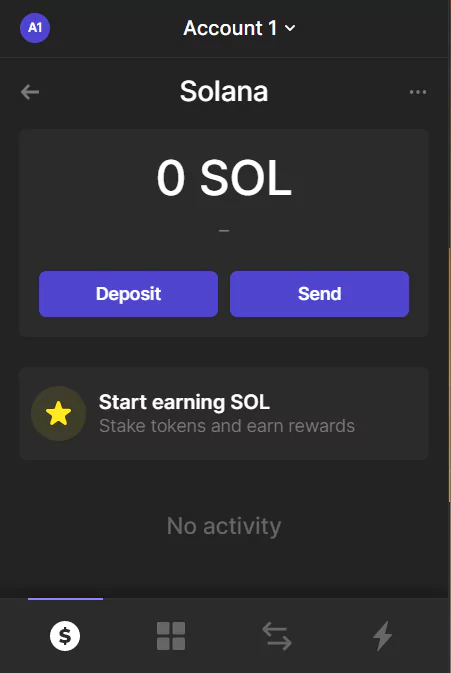 How to buy ATLAS tokens?
You need to fund your wallet because you will need to lock up ATLAS tokens to spawn ships. For every 1000 ATLAS tokens (equivalent to $2.98), players will get one ship spawned.
Follow the instructions below on how to buy ATLAS tokens.
Connect your wallet
Convert your funds to ATLAS and at least 0.02 SOL for transaction fees.
If you don't have any funds yet, you can directly transfer your funds such as USDT from Binance to your Solana Wallet.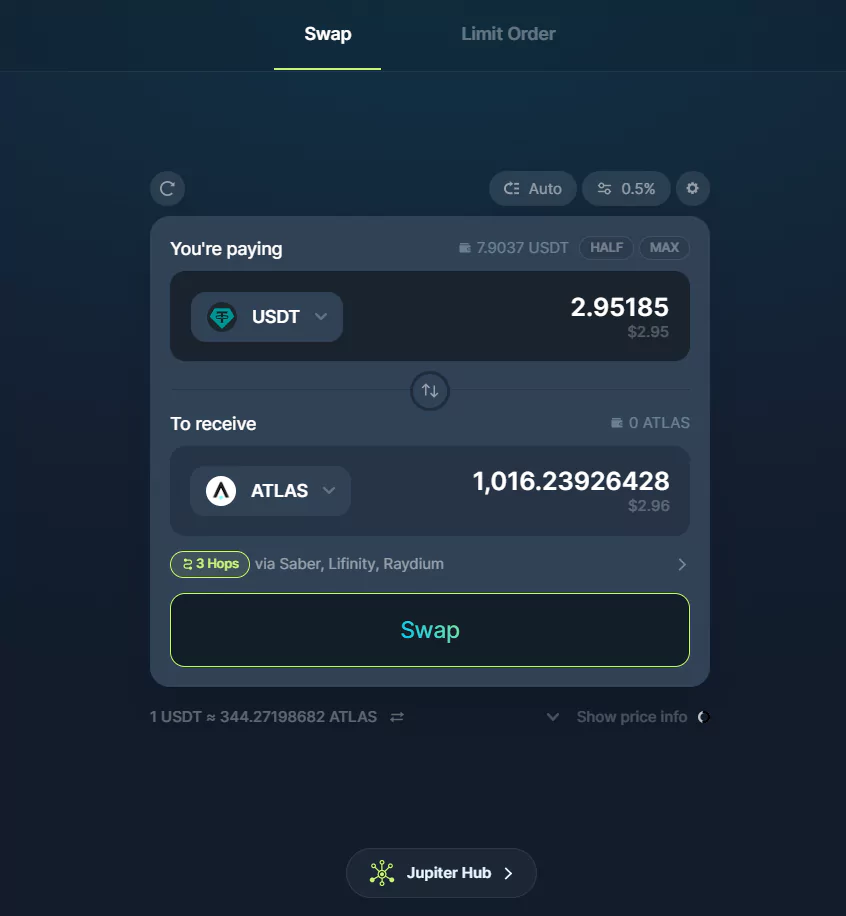 Approve transactions in your Solana Wallet.
Connect Your Solana Wallet
Now that you have a wallet and funds, the next step is to connect your wallet to the game.
1. Go to https://sage.staratlas.com/ and click "Connect Wallet".
2. Accept the disclaimer.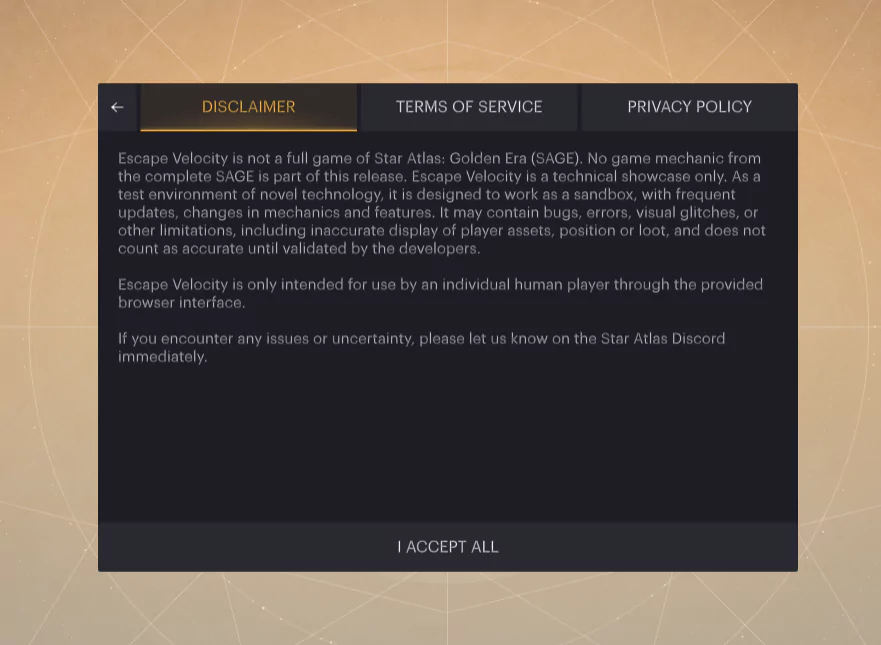 3. Select your wallet provider.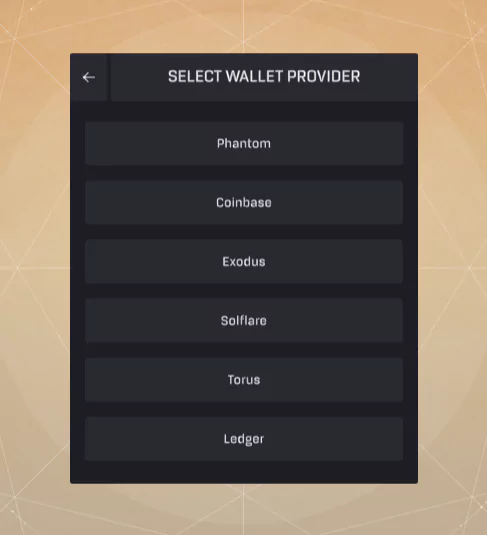 4. Your wallet will pop up asking you to connect it to Star Atlas. Click "Connect".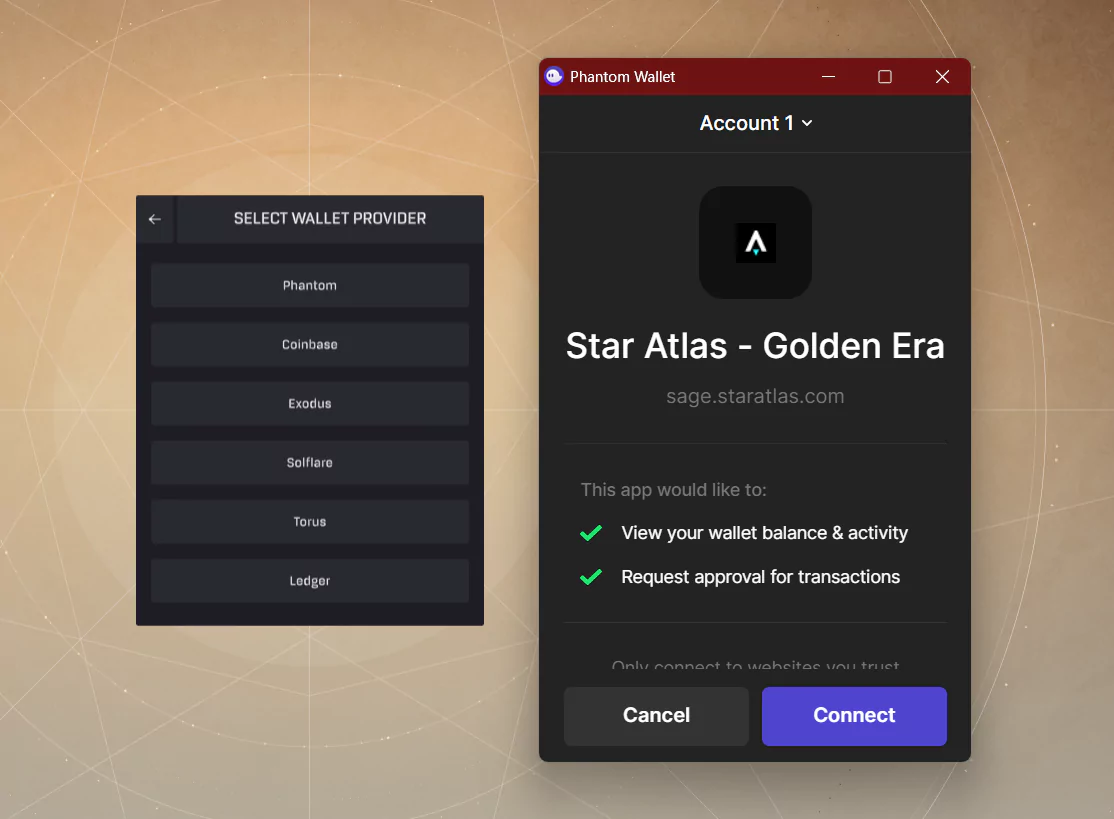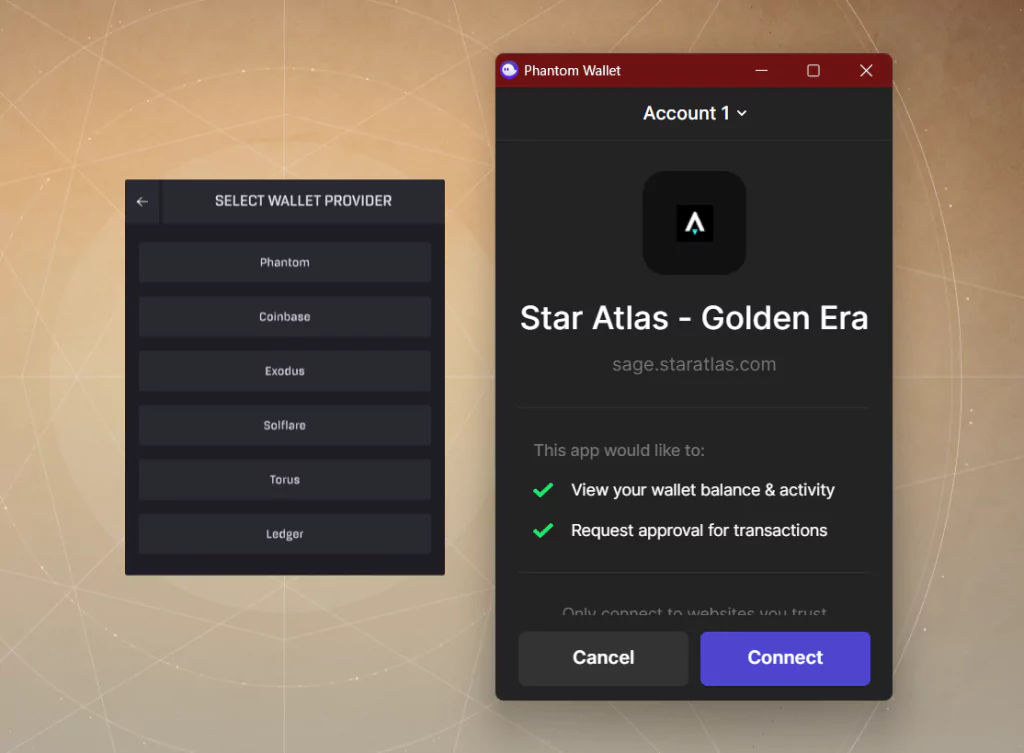 5. Your wallet is now connected to Star Atlas. This time, click "Play"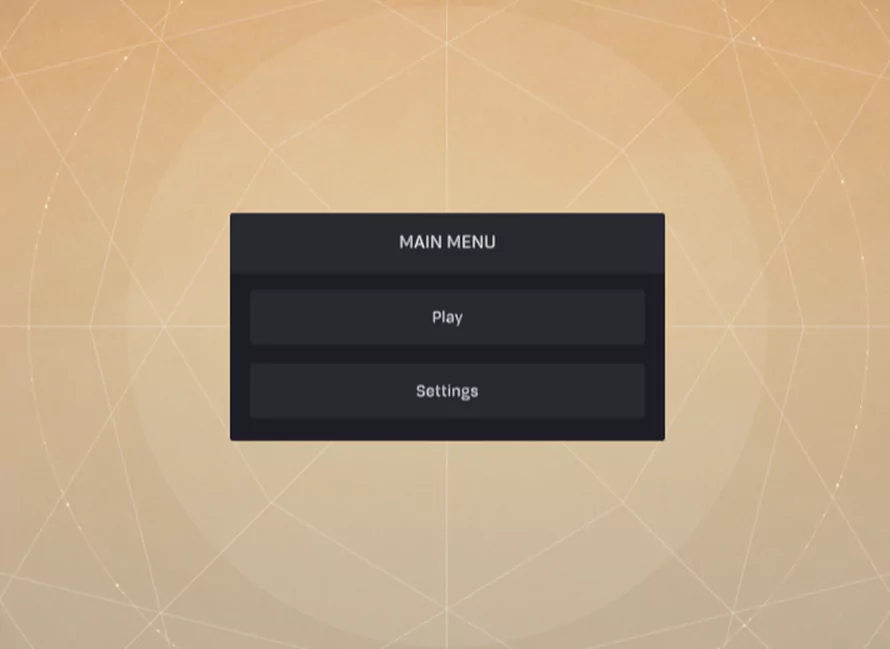 6. You will see the map. Click "Spawn a Ship"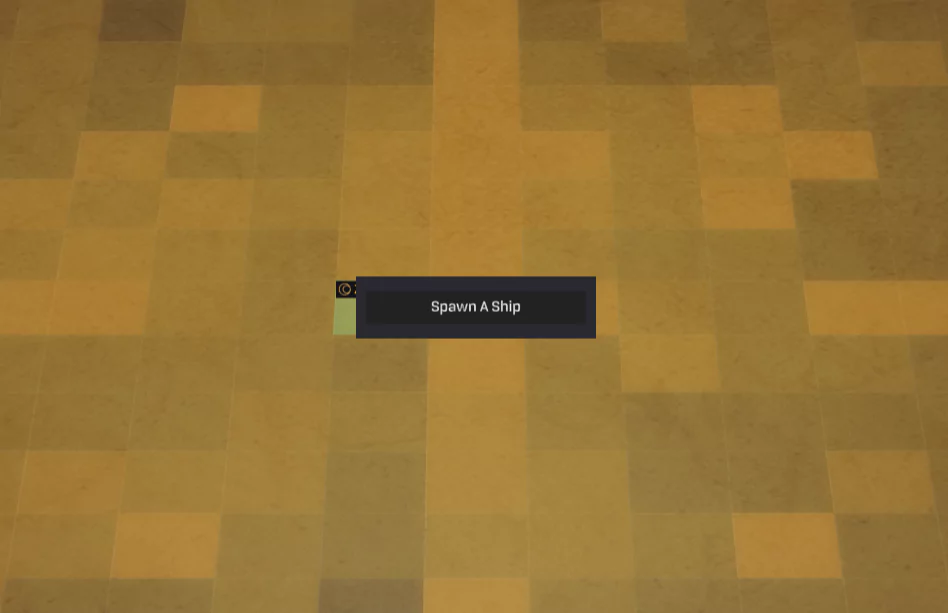 7. A notice will pop up. Click "Continue".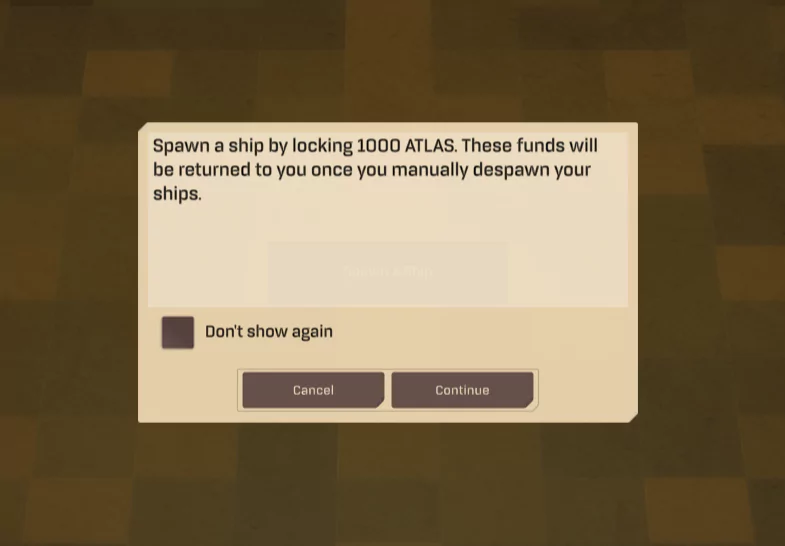 8. Approve the transaction in your wallet.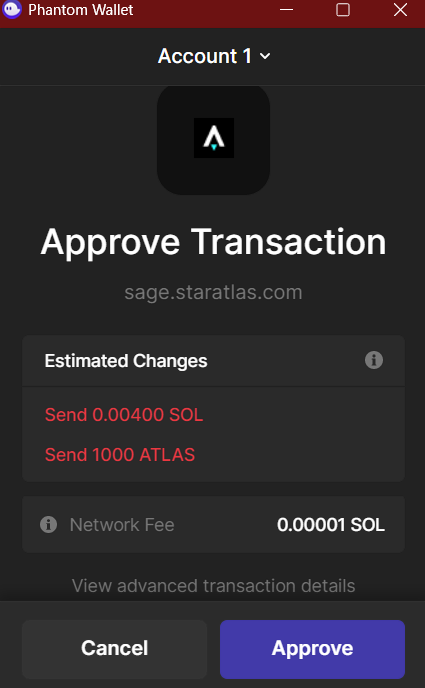 How to play Escape Velocity?
Now that we are done with the 3 initial steps to access Escape Velocity, it's time to explore space!
Once you have spawned the ship, you can do 3 things:
Warp
Scan
Observe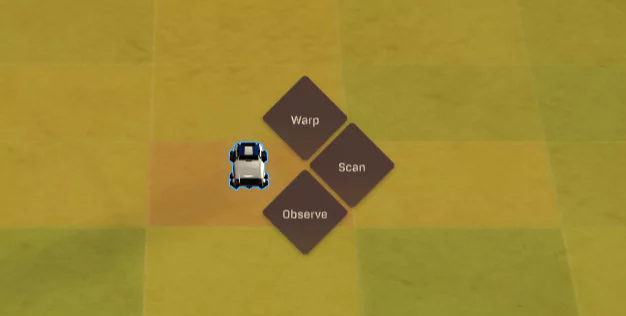 Before we start, remember that warping and scanning in Escape Velocity requires a wallet transaction. In warping, you will be able to use the SOL tokens you purchased earlier since it's an on-chain transaction. Don't worry, each transaction fee is almost zero. Just 0.00005 SOL! While scanning is an off-chain transaction, it will still require you to confirm transactions in your wallet without any fee.
Warp
Warping allows your ship to move to another sector. If you did not find any loot in a certain sector, you can move to another by warping!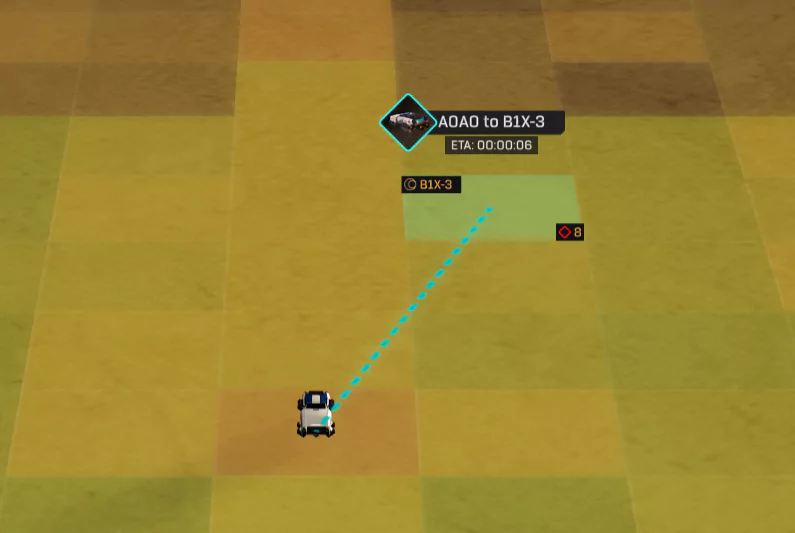 When you warp, your ship will automatically move in the direction you selected.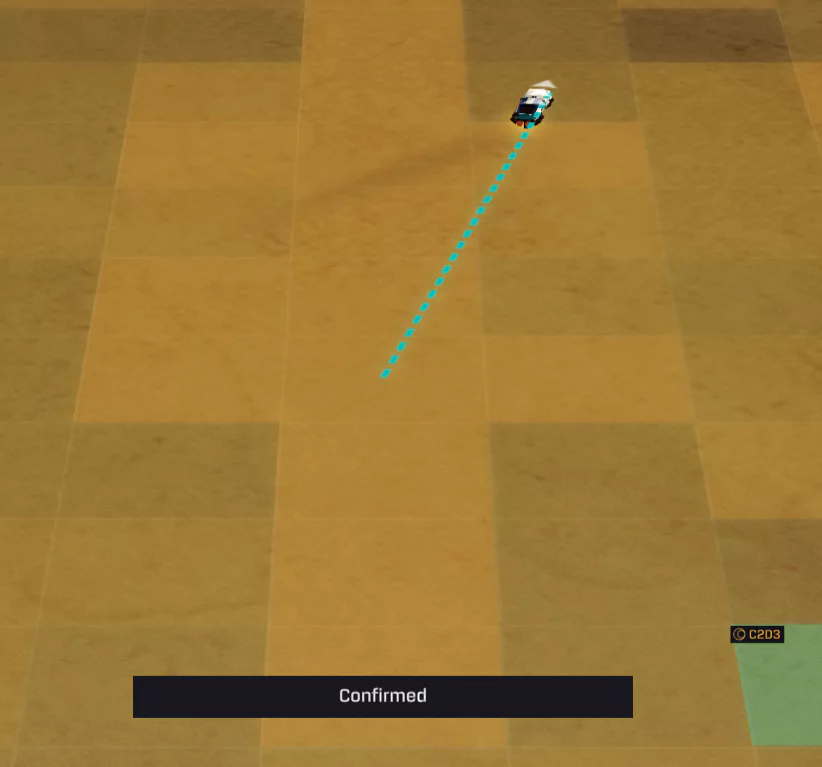 You can only warp to the sectors that are highlighted, and any sector outside of this area is not accessible for warping. However, if you continue warping to other sectors, the highlighted area will adjust based on your current location. This way, you can explore and access new sectors as you travel.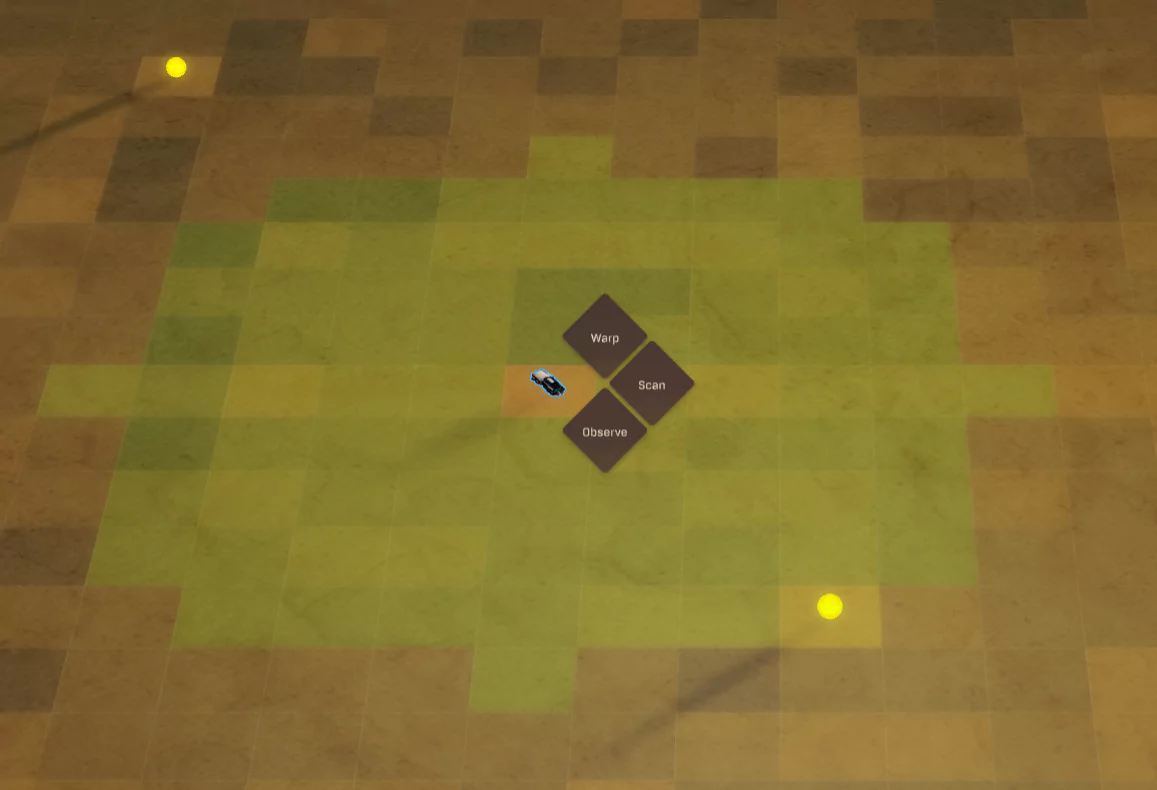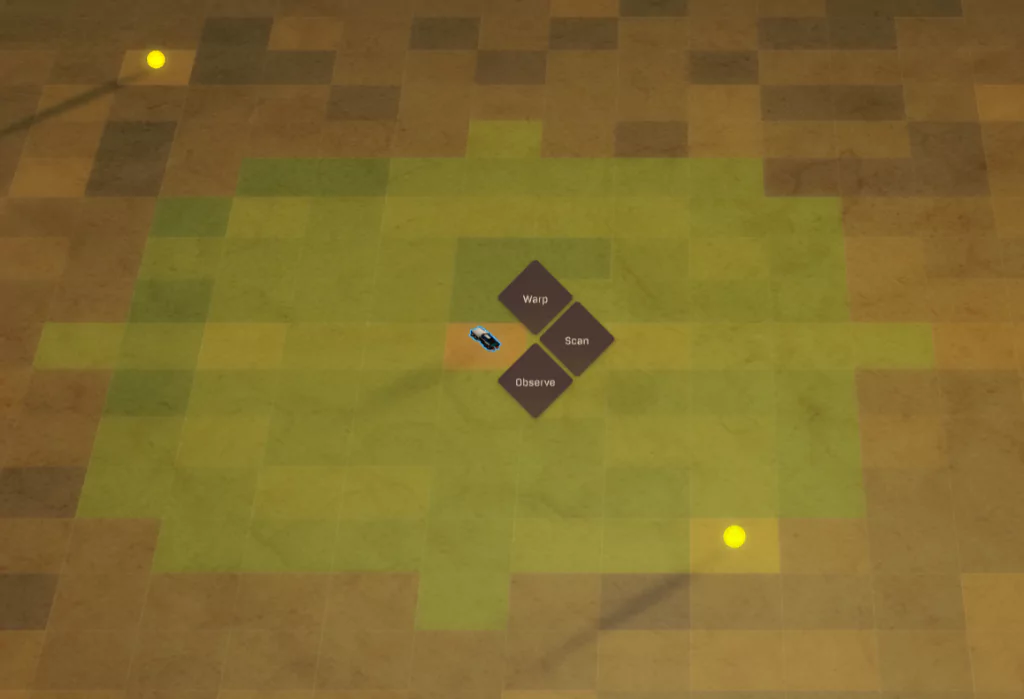 Scan
Scanning helps you find valuable items. After a scan and you found a loot, you can claim it without moving your ship.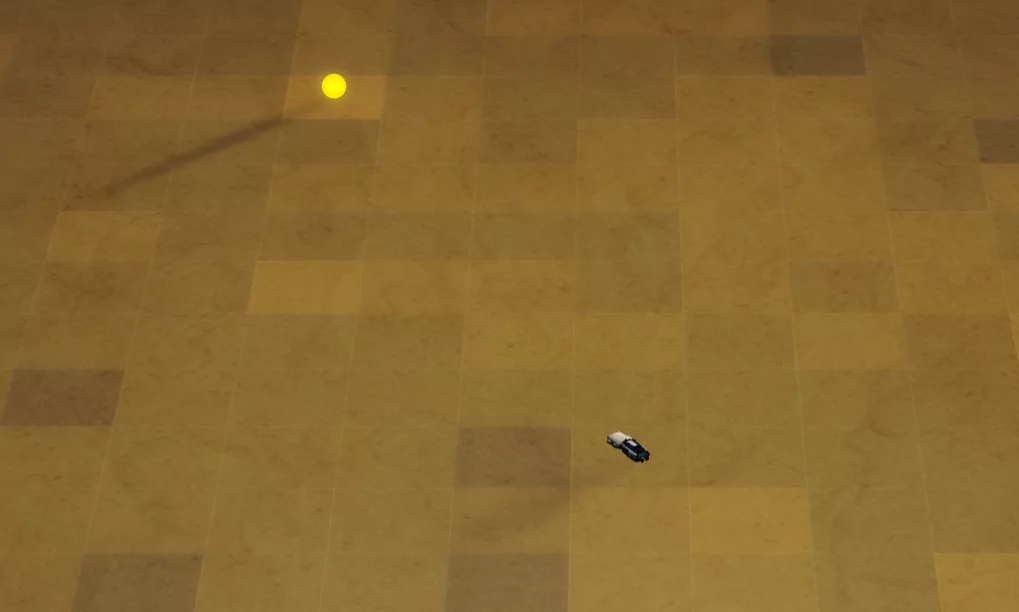 Here's the loot table for your reference.
If you did not find a loot, this notice will show:

On the other hand, this notice will appear if you found one:

Observe
Here, you can just move around and appreciate the cool appearance of your ship. You can zoom out, zoom in, and travel around space.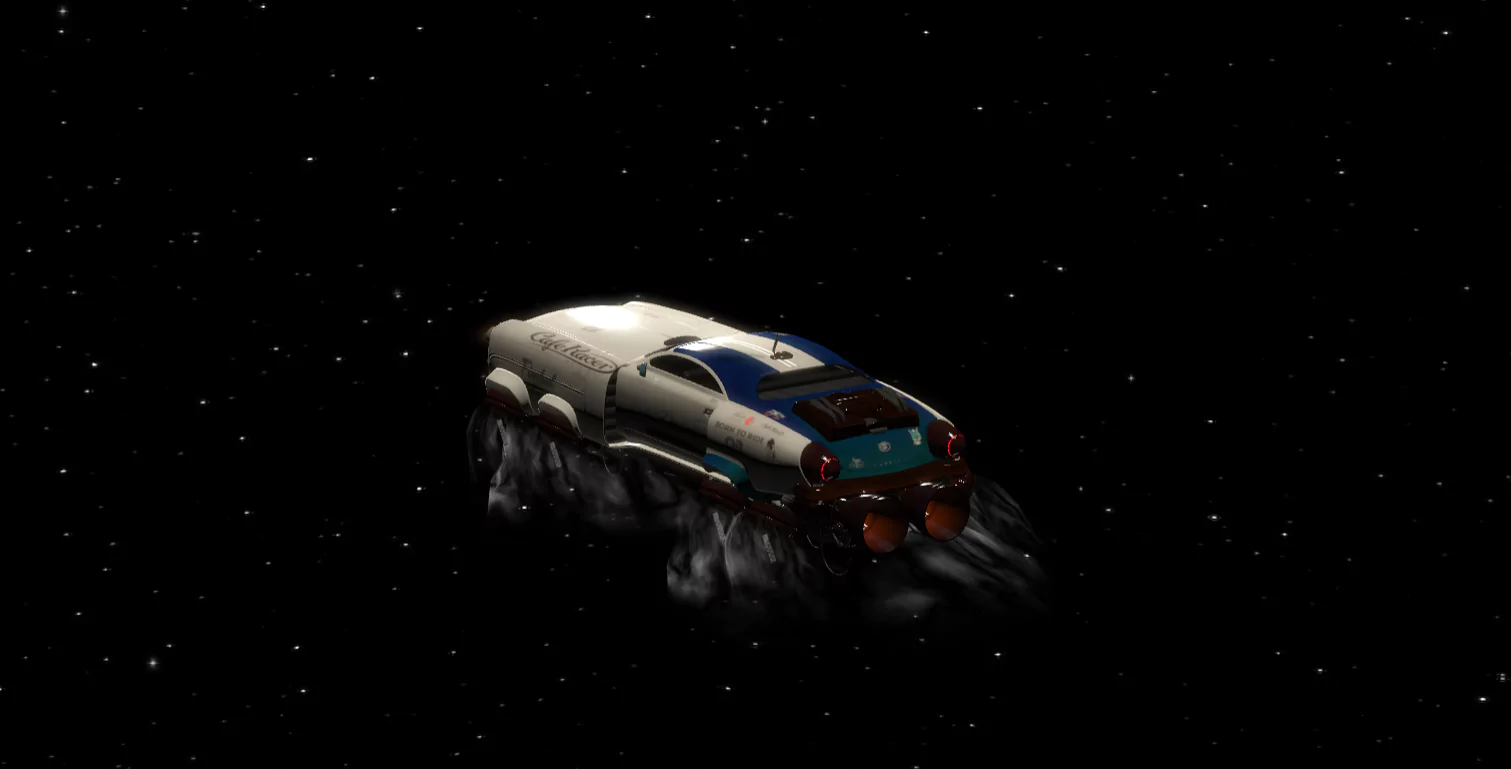 Cooldowns
Cooldowns are in place for warping and scanning actions in the game. After warping a ship or performing a scan, there is a 30-second cooldown period before you can use those actions again.
There is also a global cooldown to prevent automation, limiting scans to 15 ships within a 30-second window. If you exceed this limit, you will receive a message to wait for other scans to cool down. You can scan one of your ships every 2 seconds without triggering the global cooldown.
Data Panel
There is also a panel that displays your current activity and loot logbook. For each sector that has one of your ships, the Overview tab shows the sector coordinates (in this case AOAO), sector ID (the one that looks like a wallet address, and the ship's status such as "idle" when it's not doing anything or currently scanning.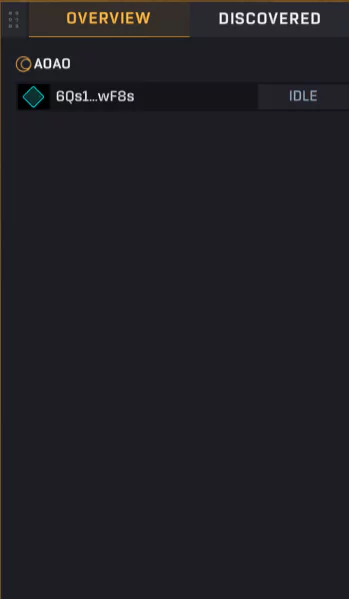 When a ship is traveling between sectors, it's shown as "warping".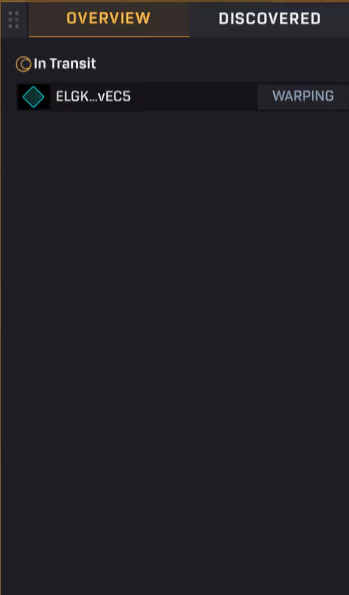 The panel also has a tab named "Discovered" that shows all the loot you've found. In the logbook, you can see the coordinates where you found the loot and the type and amount of loot.
However, it should be noted that the loot is claimed automatically, but it won't appear in your wallet immediately. As you can see in the image below, the loots found are in "processing" status until the team drops them. After that, you can either sell the loot in the market or use it.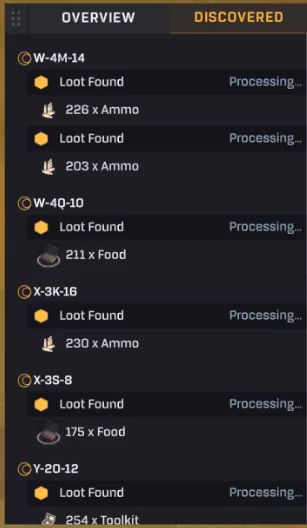 Despawning Your Ship
If you want to despawn your ship, just go to the bottom left corner of the screen and click "Despawn Ships".
Click "Despawn".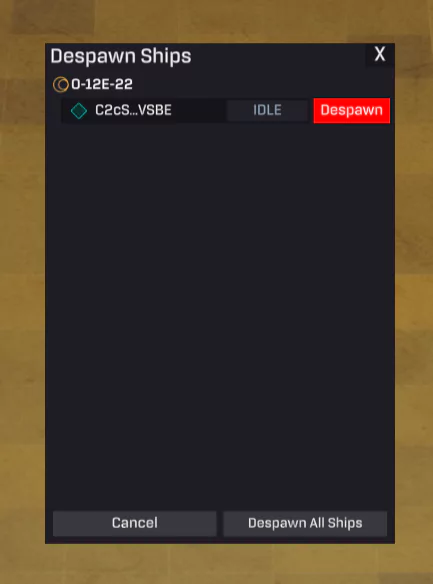 A confirmation note will pop up. Click "Continue".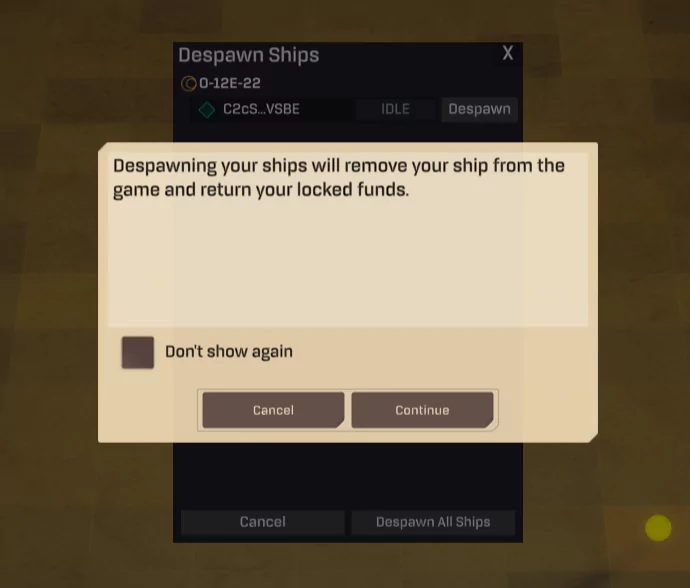 Approve the transactions in your wallet and your ATLAS tokens will be refunded.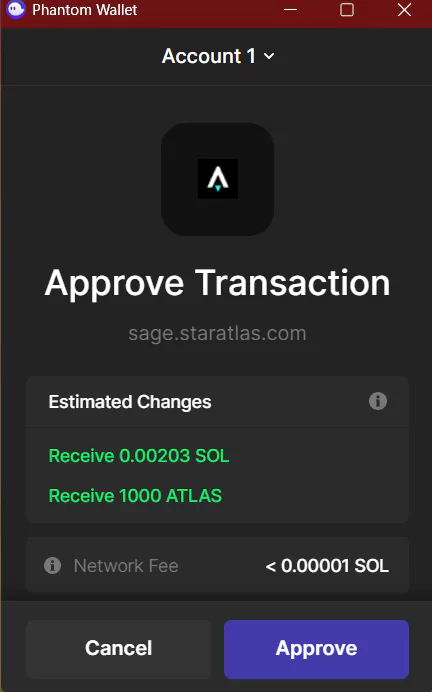 Understanding the Map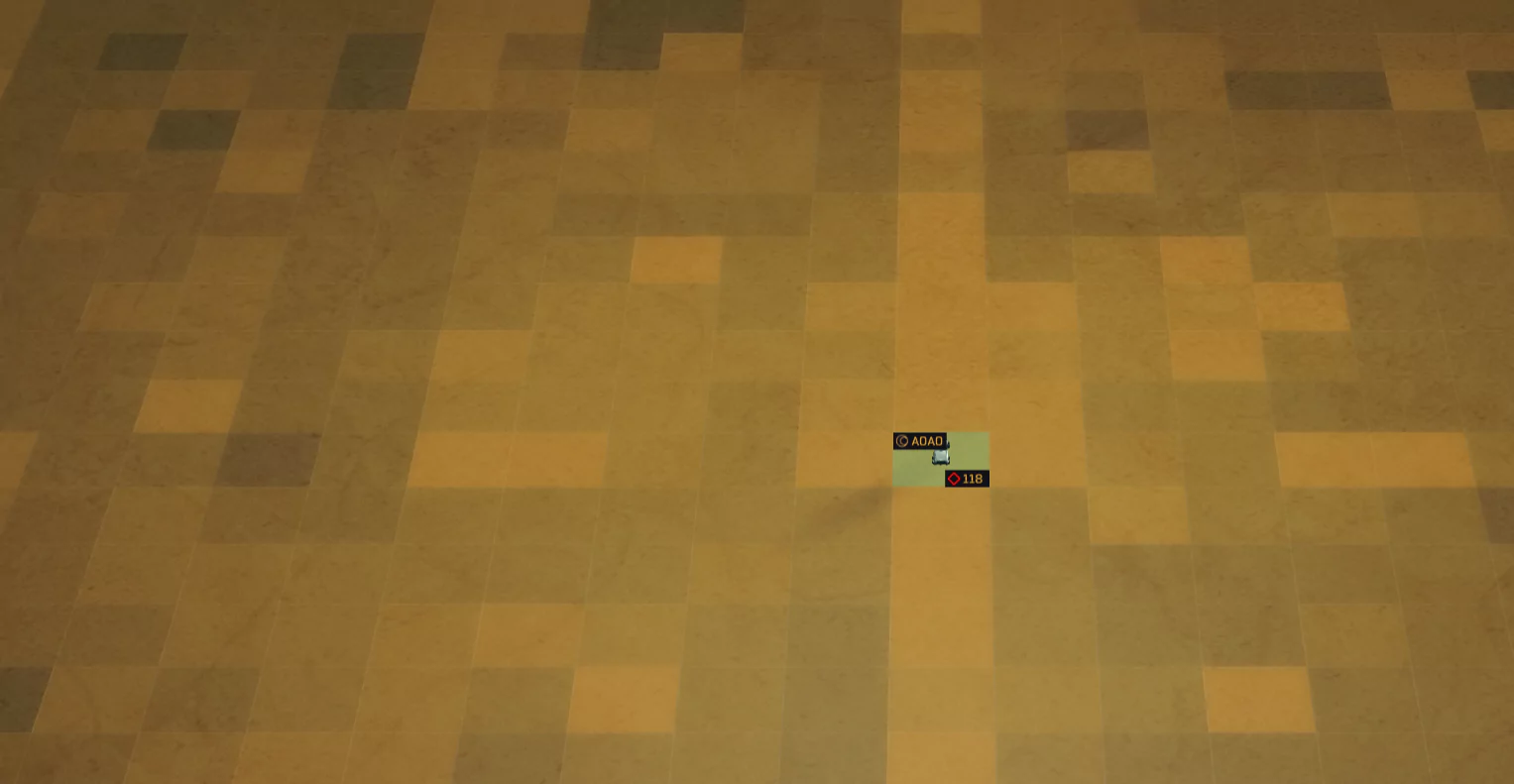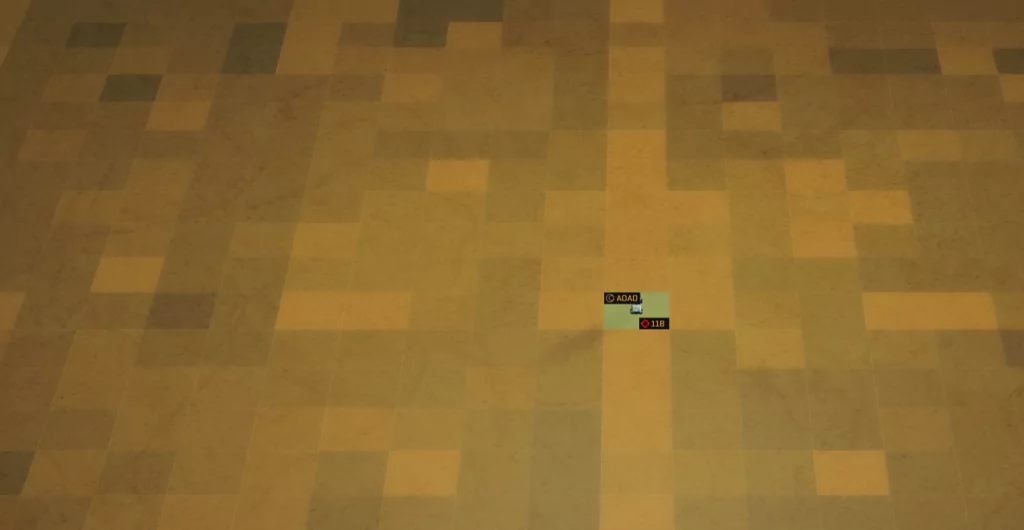 When you play the game, you won't see other players' ships on the map. Instead, when you hover over a sector, you'll see a red diamond with a number showing how many ships are there. In the image above, there are 118 ships in that sector!
The darker the sector, the fewer the ships. If there are 5 or more ships in a sector, the color will be bright.
Feel like you are ready to play? Start hunting and share your experience! You can also join Star Atlas Discord and chat with other loot hunters. Who knows, you might find some cool tips from them!