Star Atlas Announces Escape Velocity: A Movement Testing Ground for SAGE!
The Star Atlas team has just announced that the Star Atlas: Golden Era (SAGE) Movement Test is being rebranded as Escape Velocity and will be available on April 26th. This is said to be the continuation of the Start Sequence Campaign that was launched last year. Let's check it out!
Introducing Escape Velocity!

Escape Velocity will be movement testing grounds for Star Atlas: Golden Era, real-time and on-chain, movement mechanics. Hit the 🔔 to learn more as we continue to release information!

Did we mention you'll be able to find loot while testing? 👀 pic.twitter.com/WKsVSArEBb

— Star Atlas (@staratlas) April 21, 2023
What is Escape Velocity?
Escape Velocity will serve as a testing ground for the movement mechanics of SAGE, which will be real-time and on-chain. Escape Velocity will be live on the Solana mainnet, the production-ready version of the Solana blockchain where actual SOL transactions take place.
According to the team, unlike other layer 1 blockchains that focus solely on NFT integration, Solana is taking a different approach with on-chain logic, emphasizing that Escape Velocity wouldn't be possible on any other blockchain.
Gamified Testing for the Community
The team has gamified the testing with scanning and loot distribution mechanics to make it more engaging and enjoyable for players. This is a very early version for the community, and the primary objective is to test the underlying technology.
During Escape Velocity testing, players will scan for a wide range of loot that ranges from resources to the rare Fimbul BYOS Tankship. Fimbul BYOS Tankship is a package that allows players to transform old ships into powerful frigates with a focus on heavy firepower.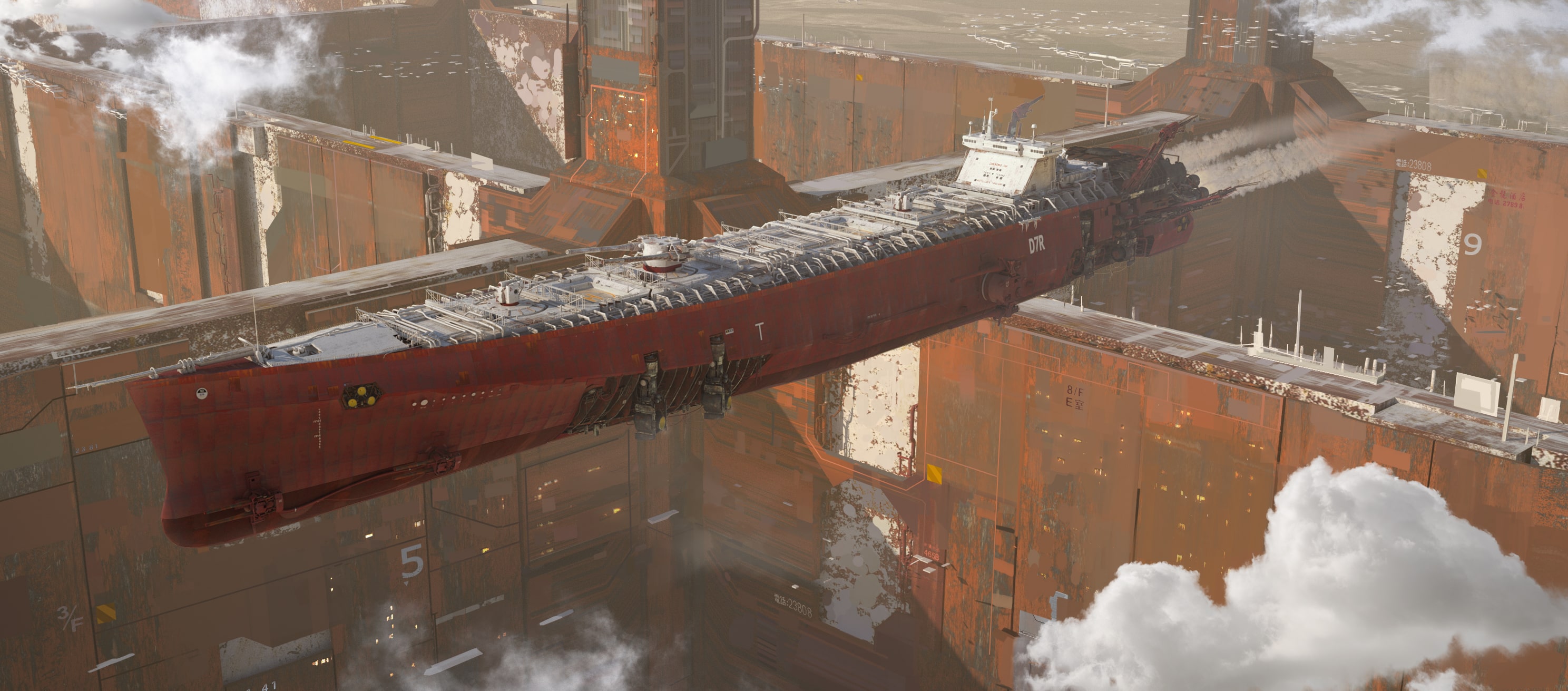 How to Participate in the Escape Velocity?
To participate in Escape Velocity, players will need to lock up ATLAS tokens to spawn ships. For every 1000 ATLAS tokens, players will get a ship spawned. Players will need to connect their wallet that holds ATLAS tokens to Star Atlas website for Escape Velocity. Players may opt to withdraw the 1000 ATLAS tokens by clicking the "Despawn" button. The mechanics and detailed tutorial for this withdrawal are yet to be released by the team. Note
ATLAS serves as the native in-game currency within Star Atlas, allowing players to acquire digital assets such as ships, crew, components, land, and equipment.
On April 26th, players can move across the map and scan to find loots, with no limit to the number of ships they can spawn. The team has added observe mode, audio, and adjustable settings to polish up the game.
Economic Side of Escape Velocity
At the moment, there is no SAGE economic loop yet, but there is a loot pool that the team is observing closely. The loot pool will allow the team to adjust the game data, particularly the loot table, to change the nature of the game. This will help the economy team to gather data on how players behave in different situations and make decisions.
Escape Velocity Loot Table
The loot table in Escape Velocity is divided into five tiers:
Copper
Bronze
Silver
Gold
Platinum
Diamond.
Each tier has its own set of assets with its own drop rate. There's a probability that the drop rate of each asset might change. The team has implemented this system to ensure that rare items, like tankships, do not drop frequently. Once a tier is selected, the team randomly chooses an item from that list to drop onto the game. Note
The team will not introduce any exclusive items from the past, but players can receive Escape Velocity CSS Hab paints and posters as memorable item.
Tips on How to Improve the Chance of Getting Loot
During the Townhall, Chris, the Director of Star Atlas economy, gave some tips on how to improve the chance of getting loot in the game. According to him, the loot pool is distributed throughout the entire galaxy and spawns in a fixed quantity at any time on a map, regardless of the number of players present.
The loot spawns every minute, and if a piece of loot is picked up, another loot will drop in a different location on the map. The chances of receiving loot when scanning an area with 300 other players are approximately 1 in 300. These odds look much better when you are in a location with 10 players.
He then emphasized the importance of coordination within guilds. The more players in an organization, the greater the opportunity to gather loot. However, players should coordinate with their teammates to ensure that the loot is picked up by their own factions rather than opposing factions.
What's Next For SAGE After Escape Velocity?
After Escape Velocity, the Star Atlas team will focus on resource extraction and crafting. Resource extraction will involve setting up mining operations to extract resources from celestial bodies like asteroid belts.
On the other hand, crafting revolves around locking crew and ingredients such as resources and products for a specific period to claim an end product and learn ingredients in the process. This is one of the core loops that will be incrementally released, with crafting major assets like ships in the future.
About Star Atlas
Star Atlas is a massively multiplayer online role-playing game (MMORPG) with a futuristic theme, taking place in the year 2620. The game is based on blockchain technology, allowing players to engage in trading, acquiring, and designing unique and indivisible tokens (NFTs) that exist within the Star Atlas universe. This creates an economy that mirrors the real world's tangible assets, ownership, and worth. Additionally, players can immerse themselves in the game's universe and enjoy its dynamic gameplay.
Please note that this article is a summary of the recent Star Atlas townhall discussion. The team has promised to provide further details and a comprehensive article on the Escape Velocity for the benefit of the community. We will continue to keep you informed of any developments or modifications related to this game update. Stay connected!