Genso Metaverse Will Release Gensokishi Dragon Tower Today!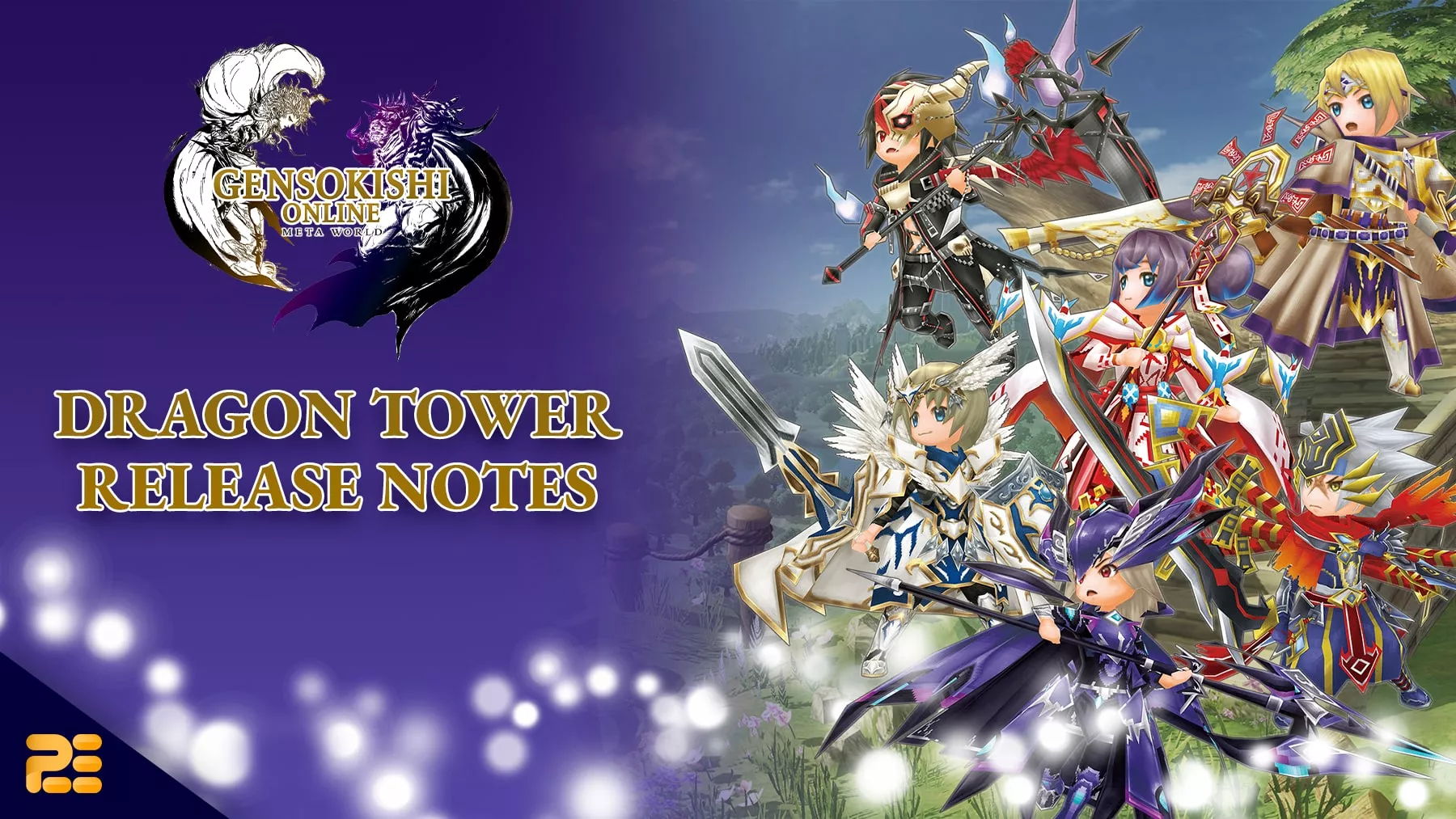 Genso Metaverse announced on December 26, 2022, that they will release the Gensokishi Dragon Tower together with its maintenance today, December 27, from 12:00 PM to 7:00 PM JP time or 2:00 AM – 10:00 AM UTC. Let's discuss the important details in this article.
📢 Gensokishi Dragon Tower release and maintenance

🗓️ Tue, 27/12
⏰ 12pm – 7pm JP time/3am – 10am UTC

Players can expect bug and gameplay fixes improvements, + Dragon Tower content, such as Dragon Coins and Dragon Coin Shop 🐉🪙⚔️

Full article to follow later today#元素騎士 pic.twitter.com/26rh5Dgo3w

— Genso Metaverse (@genso_meta) December 26, 2022
Maintenance for Gensokishi Dragon Tower
The Dragon Tower will be introduced during the maintenance. Corruption Tower and Emerald Tail Tower will also be released by the team. The NPCs will be put in the Elrond Mall, which takes players to the Dragon Tower, during the maintenance.
Along with the Dragon Tower, the Dragon Coin Shop has been added. Dragon Coins collected from monsters in the Dragon Tower can be used by players. Materials will also be created that push the status limitations for LR Base Gear and Base Armor. The usage of materials that exceed the status limit is set to begin in January 2023.
The team will also change the cost and settings to repair Gear and modify the repair settings so that repairs can be performed only at the cost needed.
The cost to recover to 100% for CND Cosplay Gear is changed to the following:
LR parts: 800,000mMV → 200,000mMV
SR setup: 80,000mMV → 560,000mMV
There will also be changing in the speed of CND decrease for some professions, increased CND reduction speed for wizards, warlocks, magic knights, and bishops, and changes of the maximum level of reinforcement for base gear which is as follows:
Normal: 10 → 15
Rare: 10 → 20
Super Rare: 15 → 30
Starting today, the status and skill reset jewels will be available for purchase in the Elrond Mall for 150,000 mROND apiece. When you open the game, you will also get a pop-up notice screen with information from the admin team.
Another awesome update is that the drop rate for monsters in general will be reduced to maintain the balance of the economy! The team will also be introducing low-probability, high-value redeemable items by monsters.
Want to see more details? Click here to read Genso Metaverse's full article on the Gensokishi Dragon Tower.
About Genso Metaverse
Gensokishi is a new metaverse space that incorporates blockchain technology into MMORPGs. By utilizing NFT, gamers may profit and enjoy new games. You may also build a party with your buddies, kill monsters, obtain valuable items, Play and ECO, engage with adventurers from all over the world, and exchange NFT.