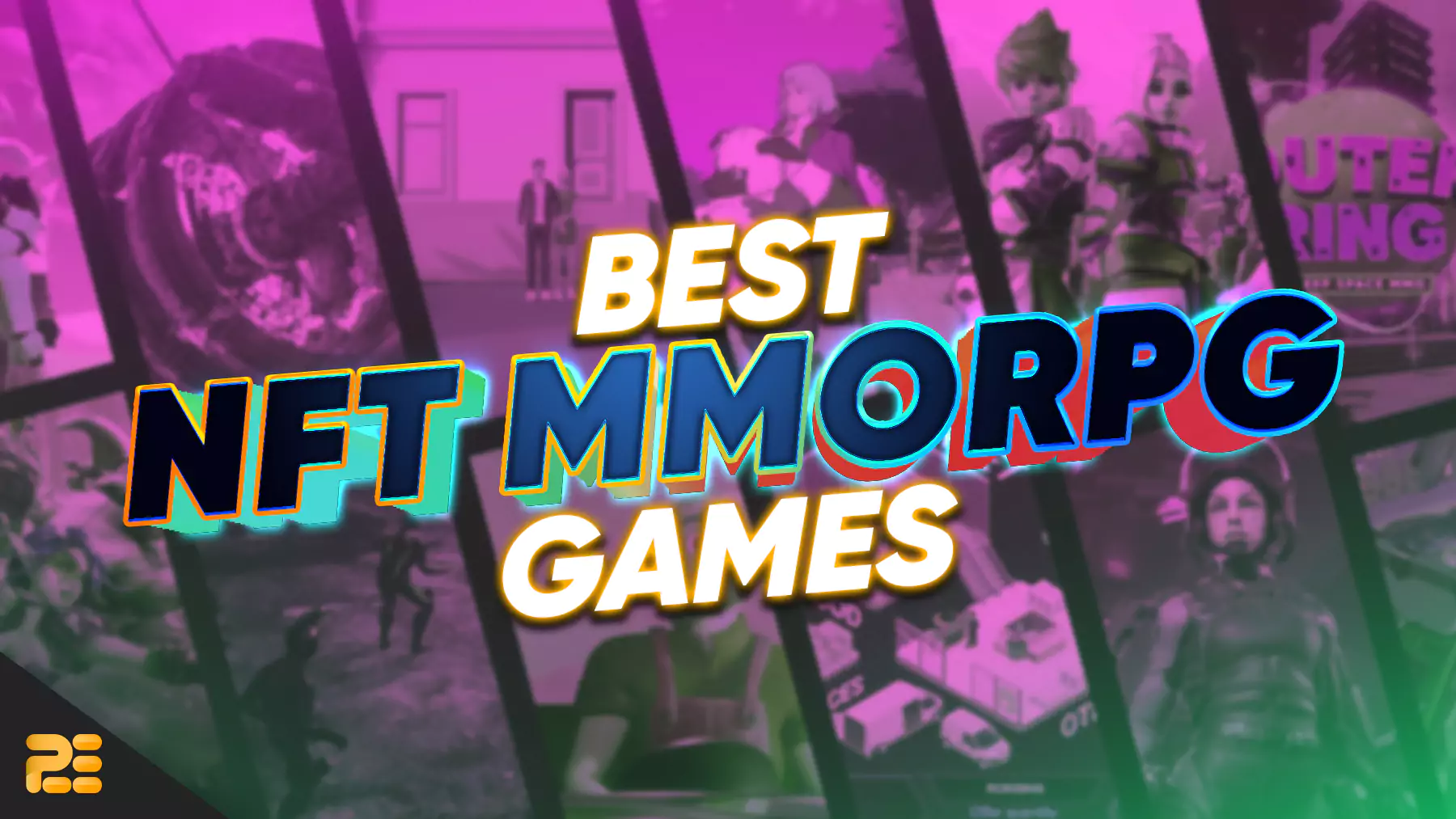 The gaming world loves the convergence between two groundbreaking technologies: Massively Multiplayer Online Role-Playing Games (MMORPGs) and Non-Fungible Tokens (NFTs). MMORPGs have long enchanted gamers with their vast landscapes, epic quests, and social interaction. NFTs, on the other hand, have revolutionized digital asset ownership by leveraging blockchain technology.
When these two concepts collide, NFT MMORPGs redefine the possibilities of gaming. Players can now shape their characters, explore dynamic virtual universes, and engage in epic battles, all while acquiring and owning scarce and unique digital assets that hold real-world value.
In this article, we explore the best NFT MMORPGs in 2023. We will delve into the immersive gameplay, stunning visuals, and innovative token economies that these games offer!
Best NFT MMORPGs:
Big Time
Legends of Eludia
Oath of Peak
Ni no Kuni: Cross Worlds
ArcheWorld
MIR4
Best Upcoming MMORPGs:
Cradles
Mirandus
Best NFT MMORPGs
Big Time
Big Time is a free-to-play MMORPG game that brings together high-speed combat and thrilling journeys across different eras and dimensions. In this game, players embark on quests to unravel the secrets of the past and encounter advanced civilizations of the future. Players may also engage in intense battles against enemies to acquire exclusive treasures, cosmetic items, and tokens. Customize your avatar and personal metaverse by collecting and exchanging unique items, creating a space where you can socialize with friends.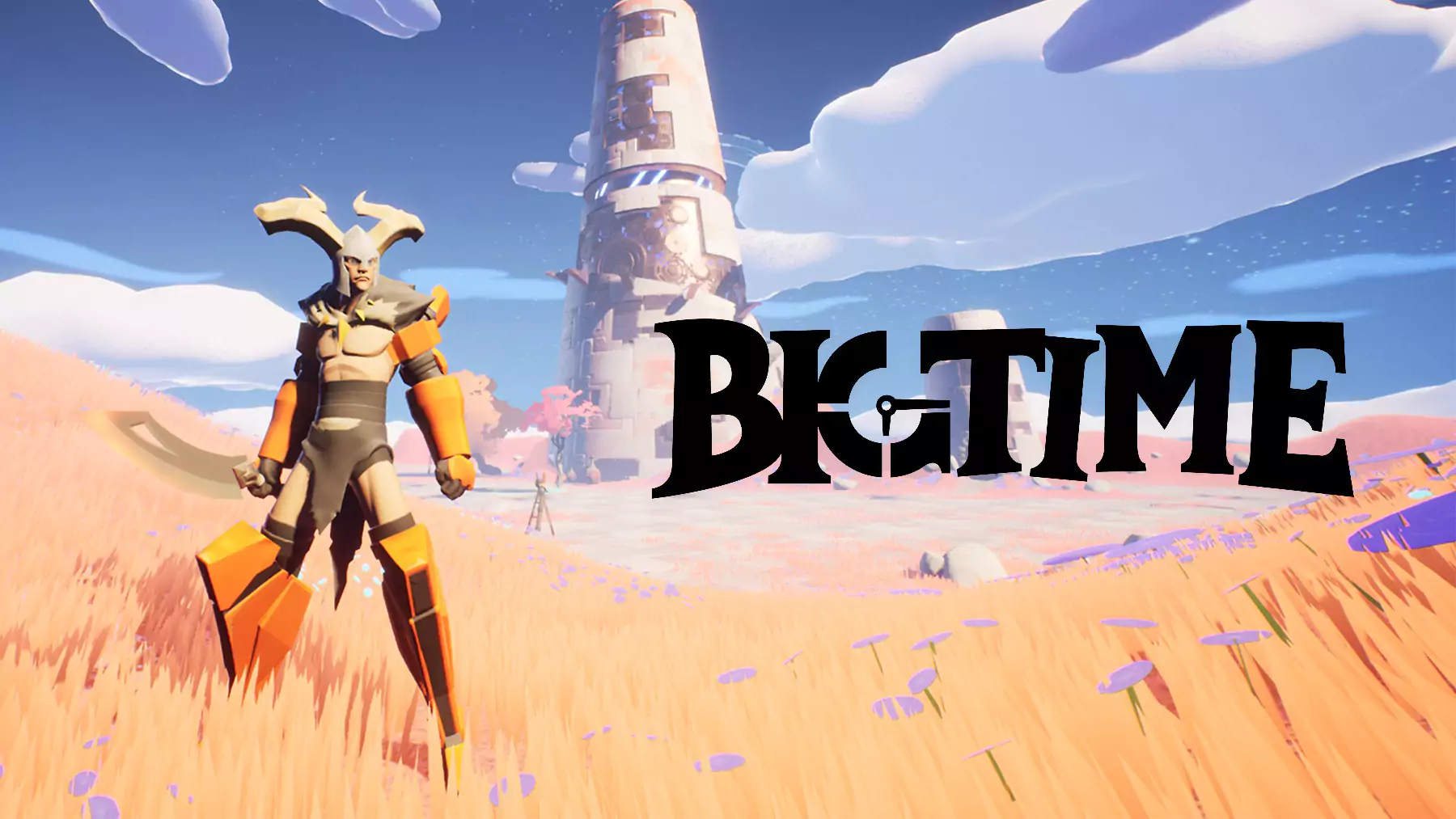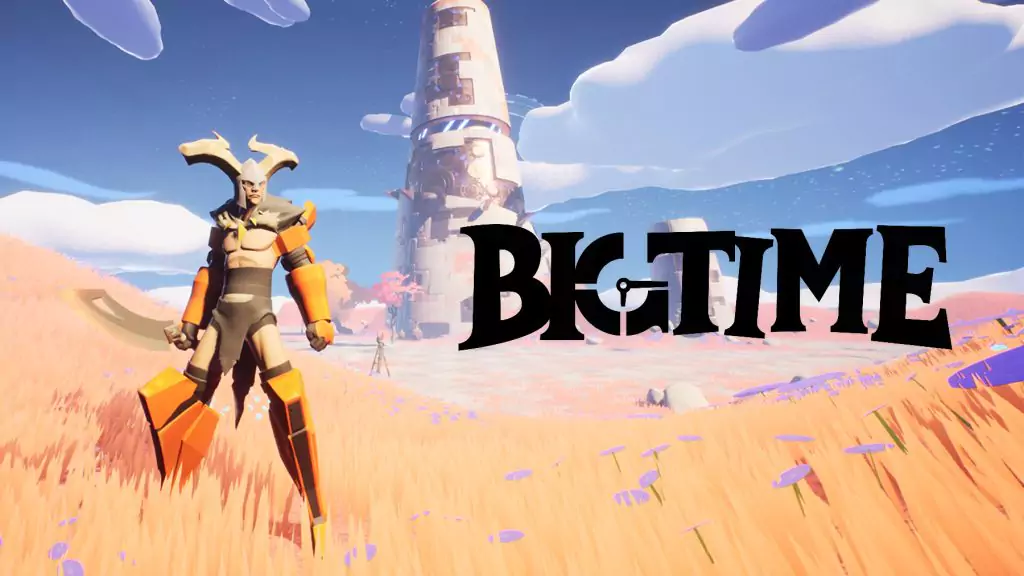 Players will have the opportunity to earn $TIME tokens for playing the game, which will go live after the game's global launch.
Big Time is built on the Ethereum blockchain, but it currently incorporates our exclusive "Vault" technology to overcome the subpar user experience and expensive transactions associated with Ethereum.
Legends of Eludia
Legends of Elumia is an MMORPG that offers captivating visuals and engaging gameplay. The key features include the vibrant Elumia City, providing a hub for social interaction and trading, as well as thrilling PVE and PVP battles. In Elumia City, players can forge new friendships, trade their items for better gear, access shops for equipment and item transactions, upgrade and repair their gear, and undertake challenging quests.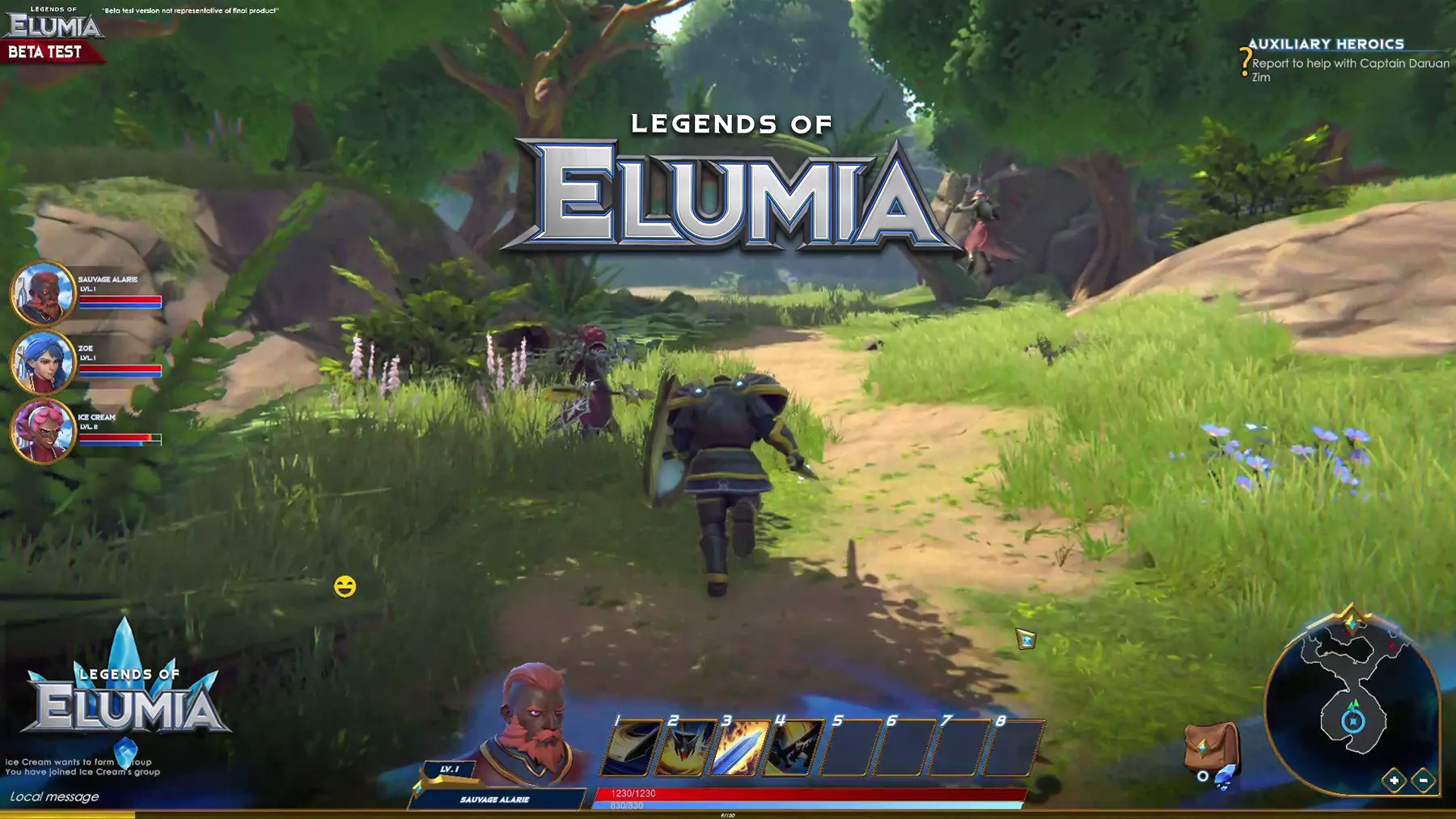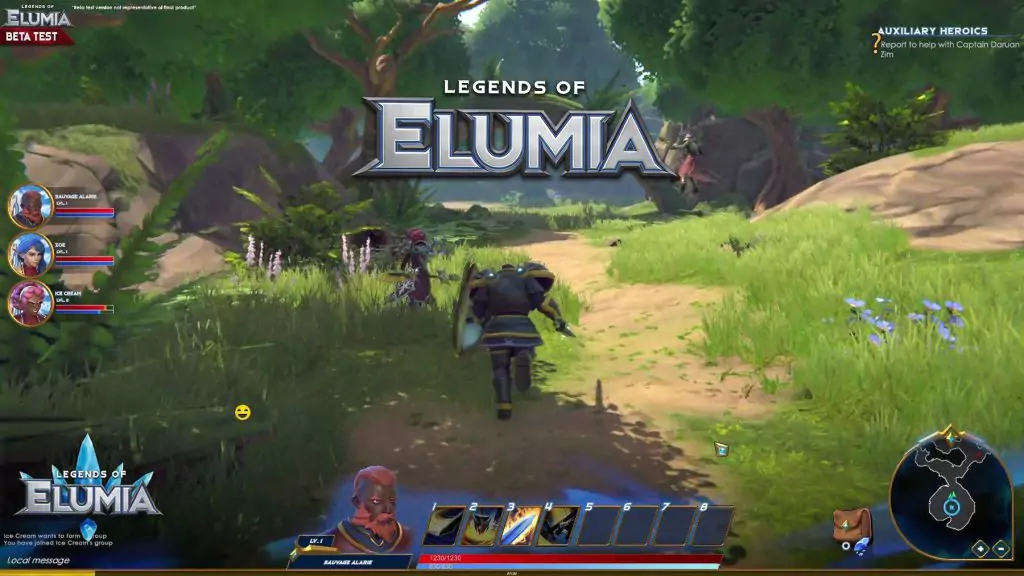 Legends of Elumia introduces two tokens: ELU, the governance, and staking token, and EKS, the in-game currency token. The game requires a Genesis digital collectible (NFT) to play.
The game uses the Solana blockchain, ensuring swift, secure, and decentralized ownership of digital assets while minimizing costs associated with player interactions.
Oath of Peak
Oath of Peak is an MMORPG set in an ancient world of mythology and legends. Players become adventurers, exploring beautifully designed 3D landscapes and forming connections with pets, monsters, and fellow adventurers. Some aspects of the game utilize blockchain technology to enhance player interactions.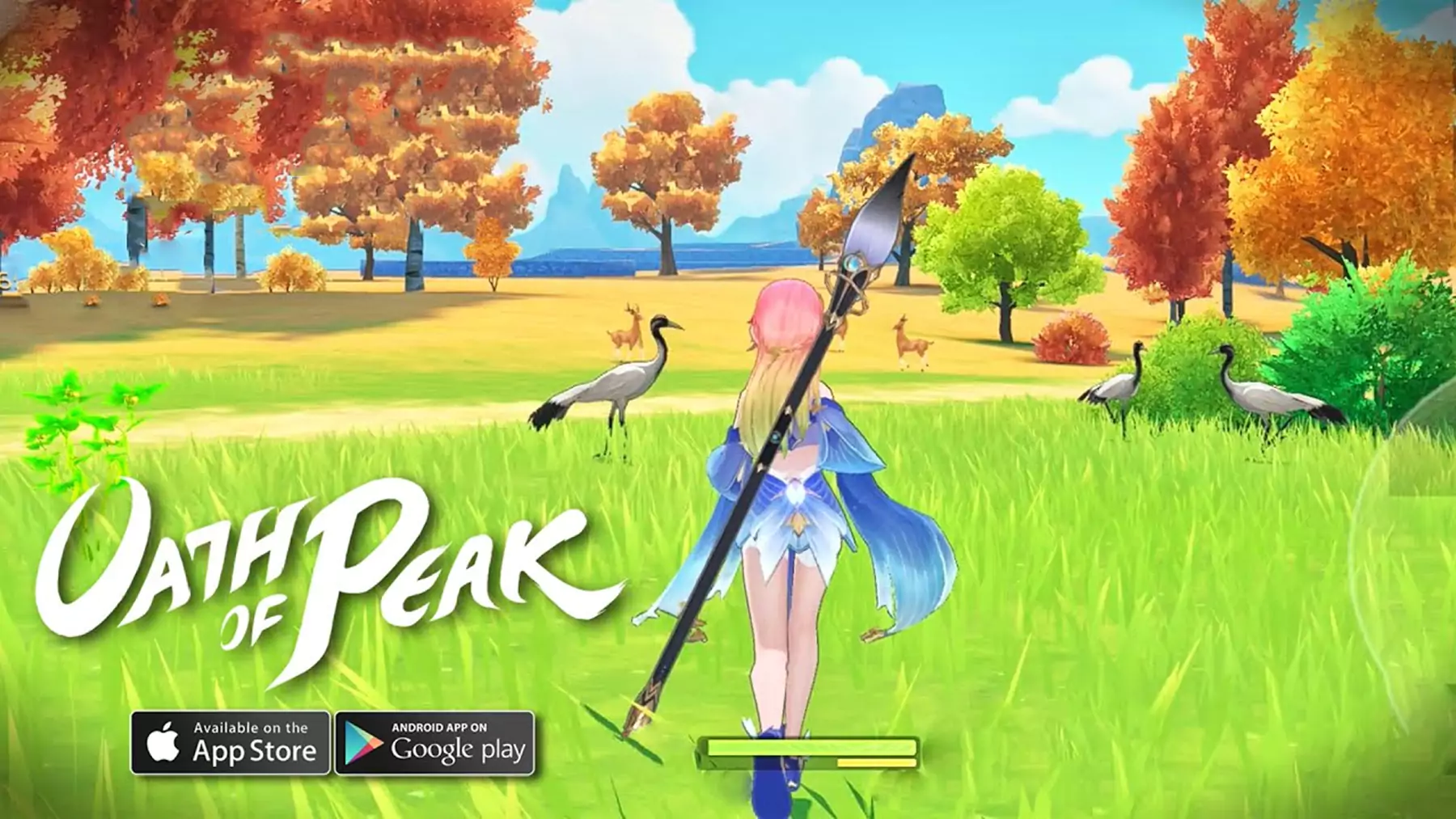 In Oath of Peak, the primary currency is called Shells, which can be earned through various means such as defeating monsters, selling items, completing quests, and Spirit Beast Mining. There is the Peak Token (PKTK), available in on-chain form ($PKTK) and off-chain form (gPKTK). PKTK can be exchanged for Shells within the game. The Oath of Peak DAO Treasury is governed by the OOP Token ($OOP).
Oath of Peak operates on the Solana blockchain.
Ni no Kuni: Cross Worlds
Ni no Kuni: Cross Worlds is a reimagined fantasy world inspired by the original games. The game uses Unreal Engine 4-powered anime-style graphics, cutscenes, and enchanting music composed by Joe Hisaishi, known for his work on Studio Ghibli films. Ni no Kuni integrated a blockchain system into its gameplay which allows players to earn tokens by engaging with the game.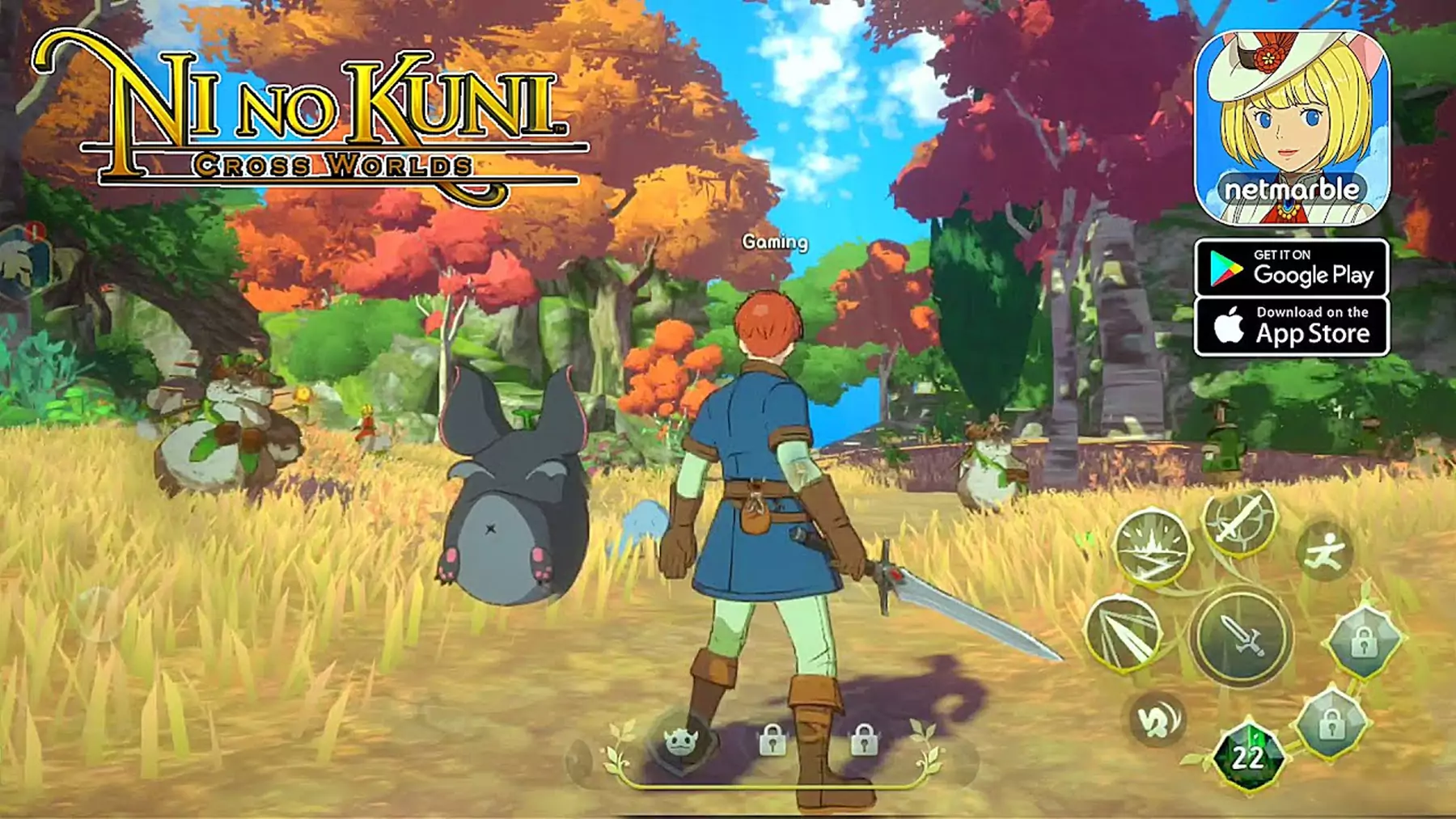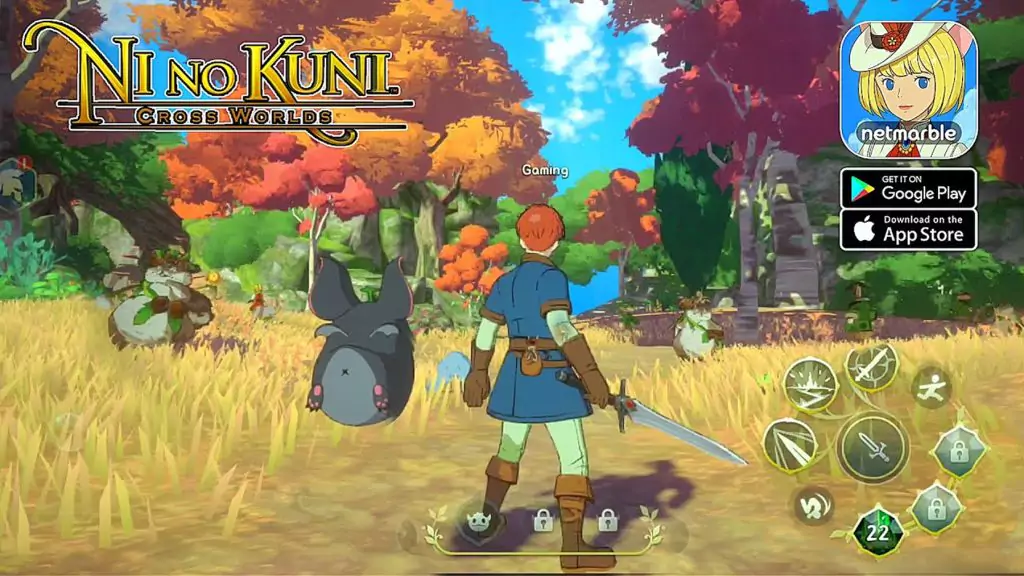 Within the game's blockchain system, players can find two types of tokens: Territe Token (NKT) and Asterite Token (NKA). NKT serves as a utility token on the MARBLEX platform and can be earned through various activities like Dailies, Familiar Adventure, and hunting monsters in Chaos Fields. On the other hand, NKA is also a utility token on MARBLEX, obtained through competitive in-game content. Users can exchange Asterite for Asterite Tokens.
Ni No Kuni operates on the KLAY blockchain (Klaytn). Klaytn is an open-source public blockchain specifically designed for the metaverse, gaming, and the creator economy, Klaytn provides performance, decentralization, scalability, and interoperability.
ArcheWorld
ArcheWorld is a free-to-play PC MMORPG that offers a seamless, open-world experience. It uses the power of NFTs to establish ownership of in-game assets such as land, buildings, pets, vehicles, and equipment. By minting these items into NFTs, ArcheWorld ensures that players can confidently assert their ownership rights. Notably, the progression of characters in the game relies heavily on Archeum, a valuable resource obtained during gameplay.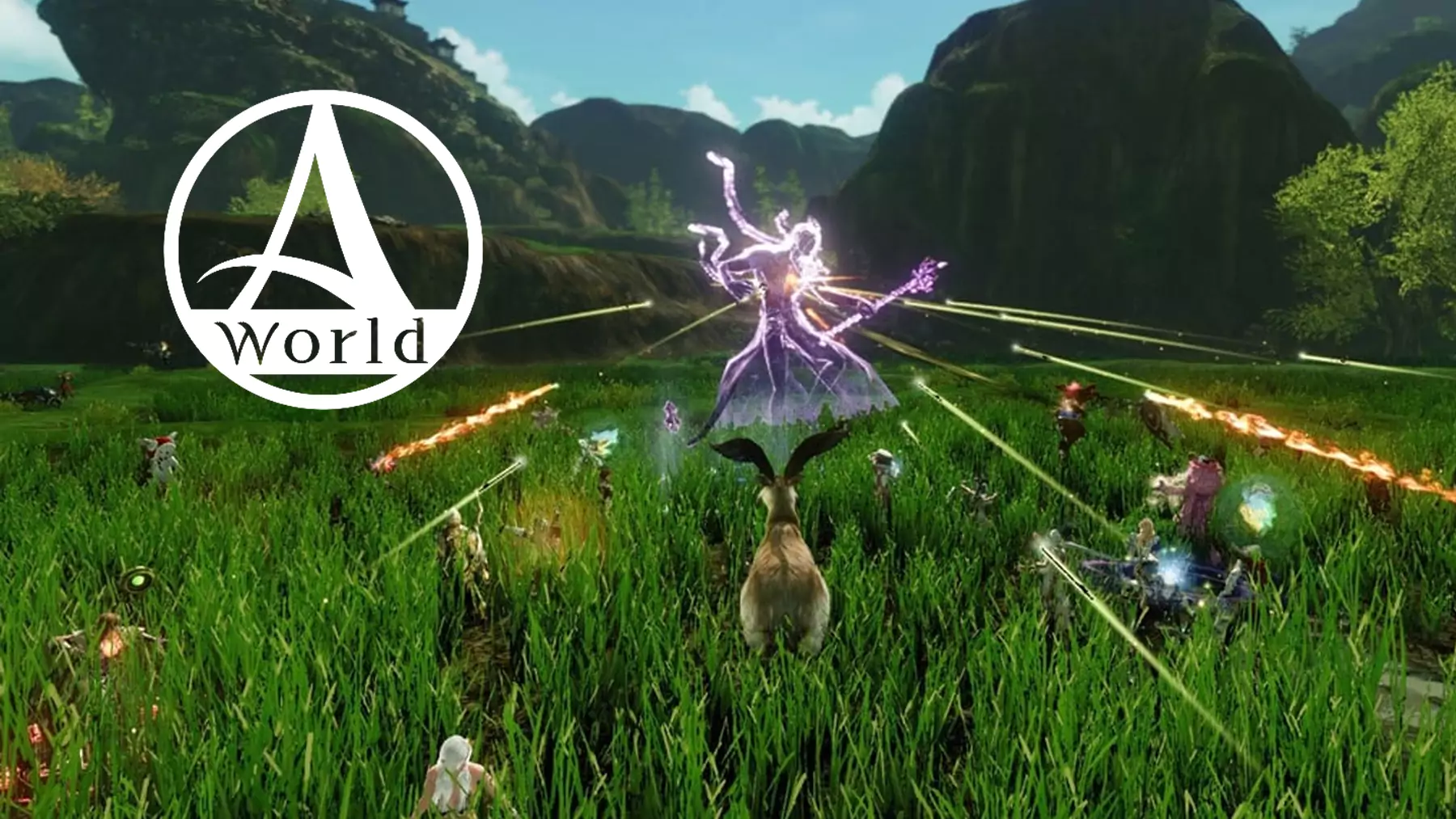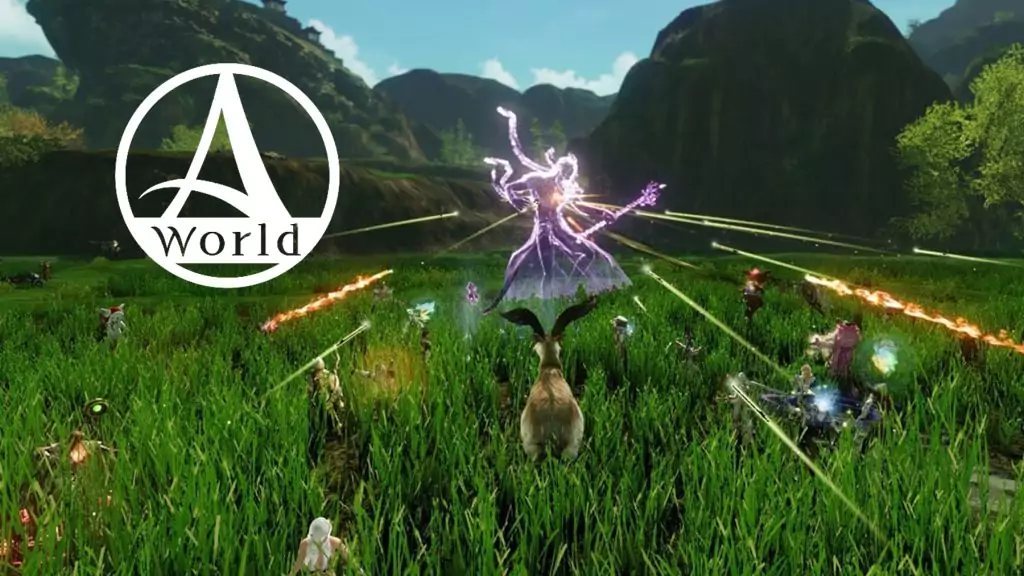 ArcheWorld's primary method of payment is Blue Salt (BSLT). Players have the ability to exchange the Archeum they acquire in the game for BSLT. Additionally, BSLT can be exchanged for BORA, creating a fluid economy within the game world.
The game itself operates on the Bora blockchain, while the ArcheWorld NFTs are stored on separate blockchains. For players in Asia, the NFTs are housed on the Klaytn blockchain, whereas players in North America (NA) and South America (SA) can find their ArcheWorld NFTs on the Polygon blockchain.
MIR4
MIR4 is an NFT game that combines the gameplay of an MMORPG with a captivating oriental fantasy setting, where players assume the roles of warriors on quests and engage in battles to establish their dominance. One of the primary objectives in MIR4 is the search for Darksteels, a valuable resource. By mining Darksteels, players can obtain DRACO.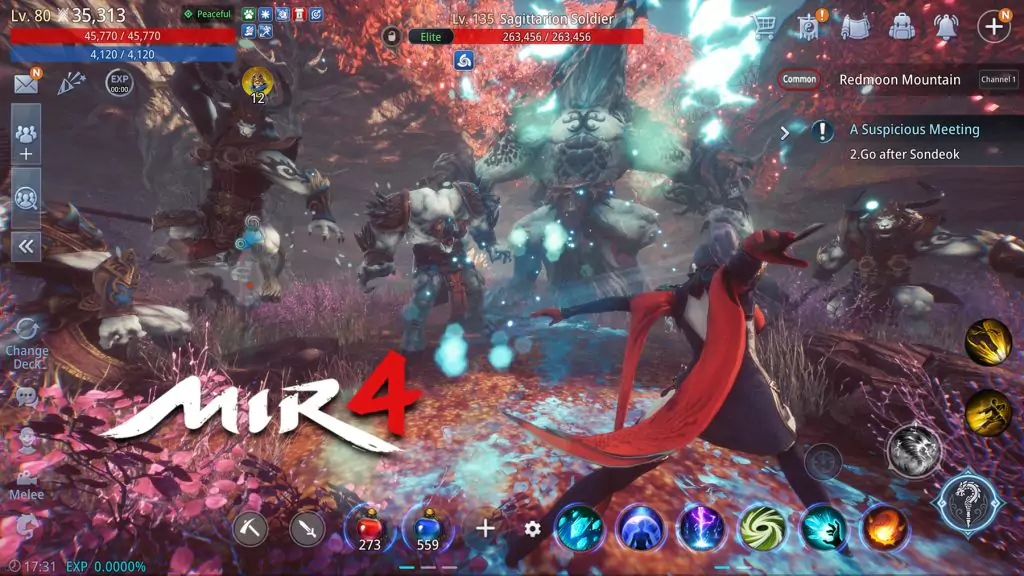 DRACO is the in-game currency that enables the exchange, storage, sale, and purchase of in-game assets outside of the game environment. This token derives its intrinsic value from the resources and rewards acquired within the game, ensuring its worth.
MIR4 operates on the Wemix blockchain which is a decentralized blockchain protocol designed to foster a borderless mega-ecosystem, emphasizing user experience, platform-driven functionalities, and service-oriented principles.
Best Upcoming MMORPGs
Here are the highly anticipated MMORPGs that are definitely worth keeping an eye on!
Cradles
Cradles is an AAA MMORPG blockchain game created using Unity. In this game, players have the chance to explore a vast open world and encounter extinct creatures from Earth's history. They can partake in diverse activities such as battling monsters, collecting resources, fulfilling NPC missions, and engaging in PVP battles and city defense encounters.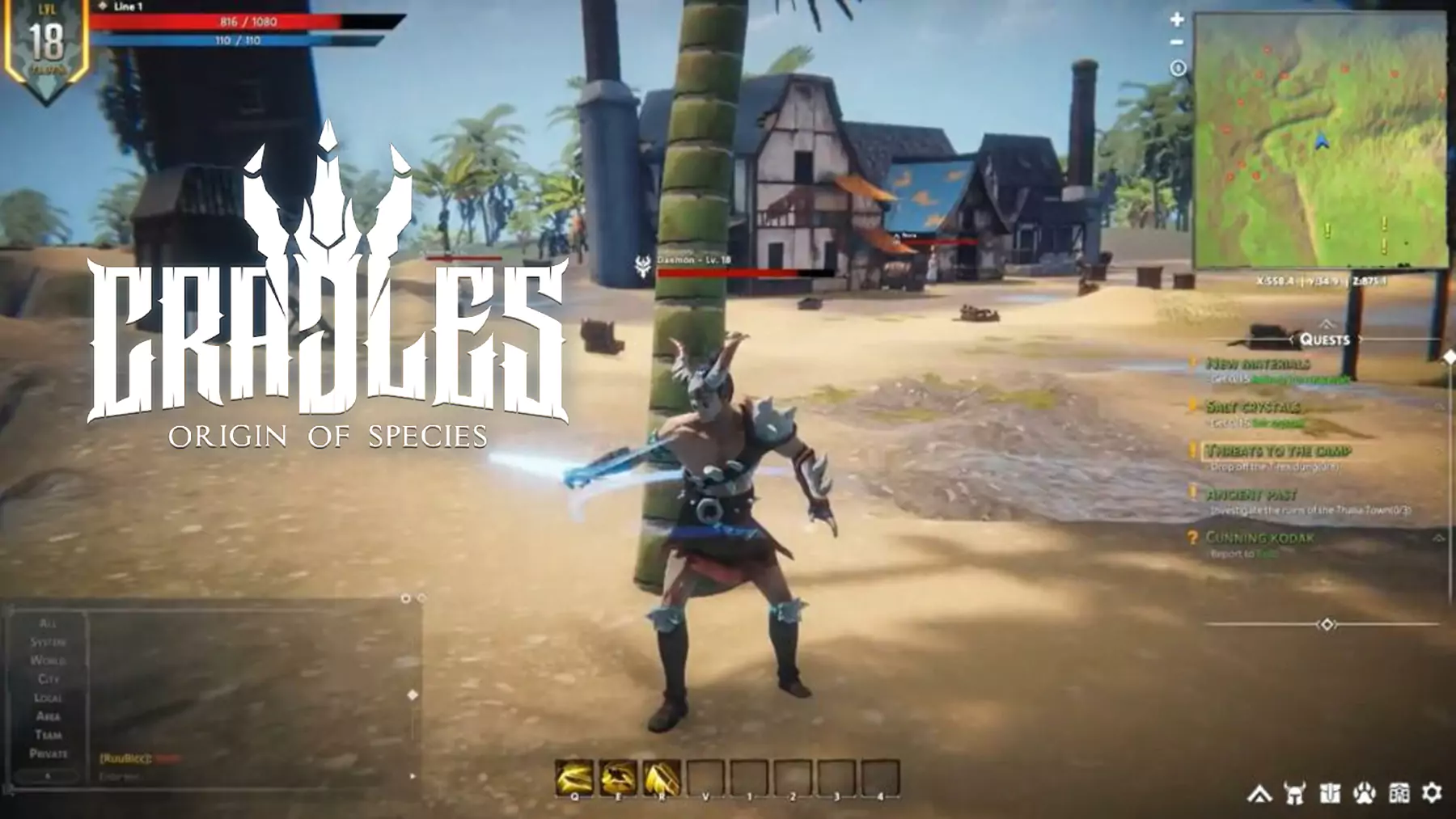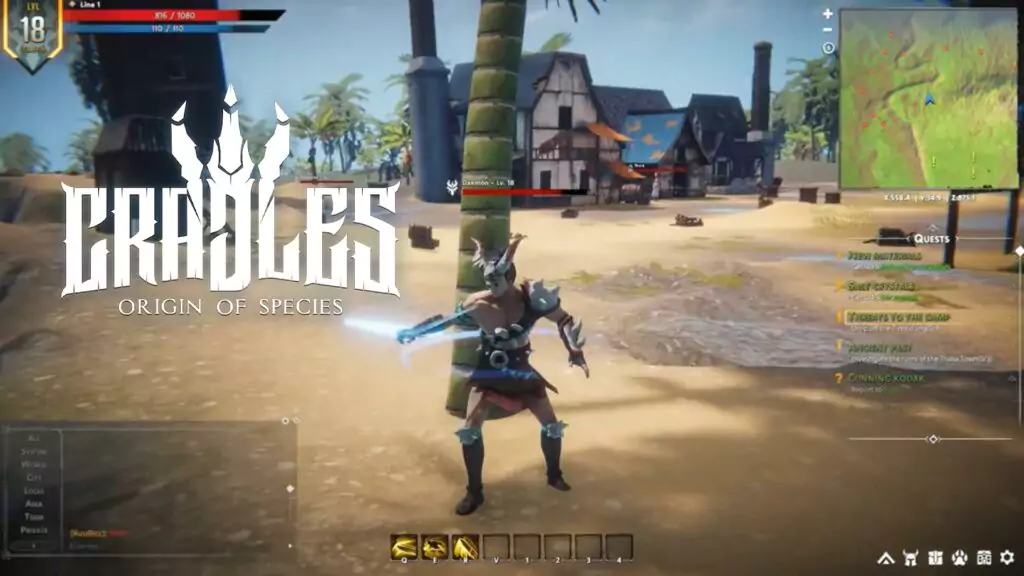 DRepublic Coin (DRPC) serves as the platform's official cryptocurrency. It enables users to acquire tickets for Cradles' games and other game launches. Only players in possession of the admission ticket NFT can access the game. The platform currency will be distributed to users through crowdfunding auctions and build pools.
The Cradles Public Beta is set to start on June 15th and participants will be rewarded with $CRDS Tokens. Cradles is on Arbitrum, a scaling solution that delivers faster speeds at a reduced cost while maintaining the same level of security as Ethereum.
Mirandus
Mirandus is a fantasy MMORPG set in a vast realm governed by five player-monarchs. Setting itself apart from other games, Mirandus grants players exceptional freedom, devoid of maps or quest givers to lead the way. Players can opt to venture alone into the untamed wilderness, engaging in battles against formidable monsters, or they can pledge their loyalty to a monarch, serving as a knight within their court.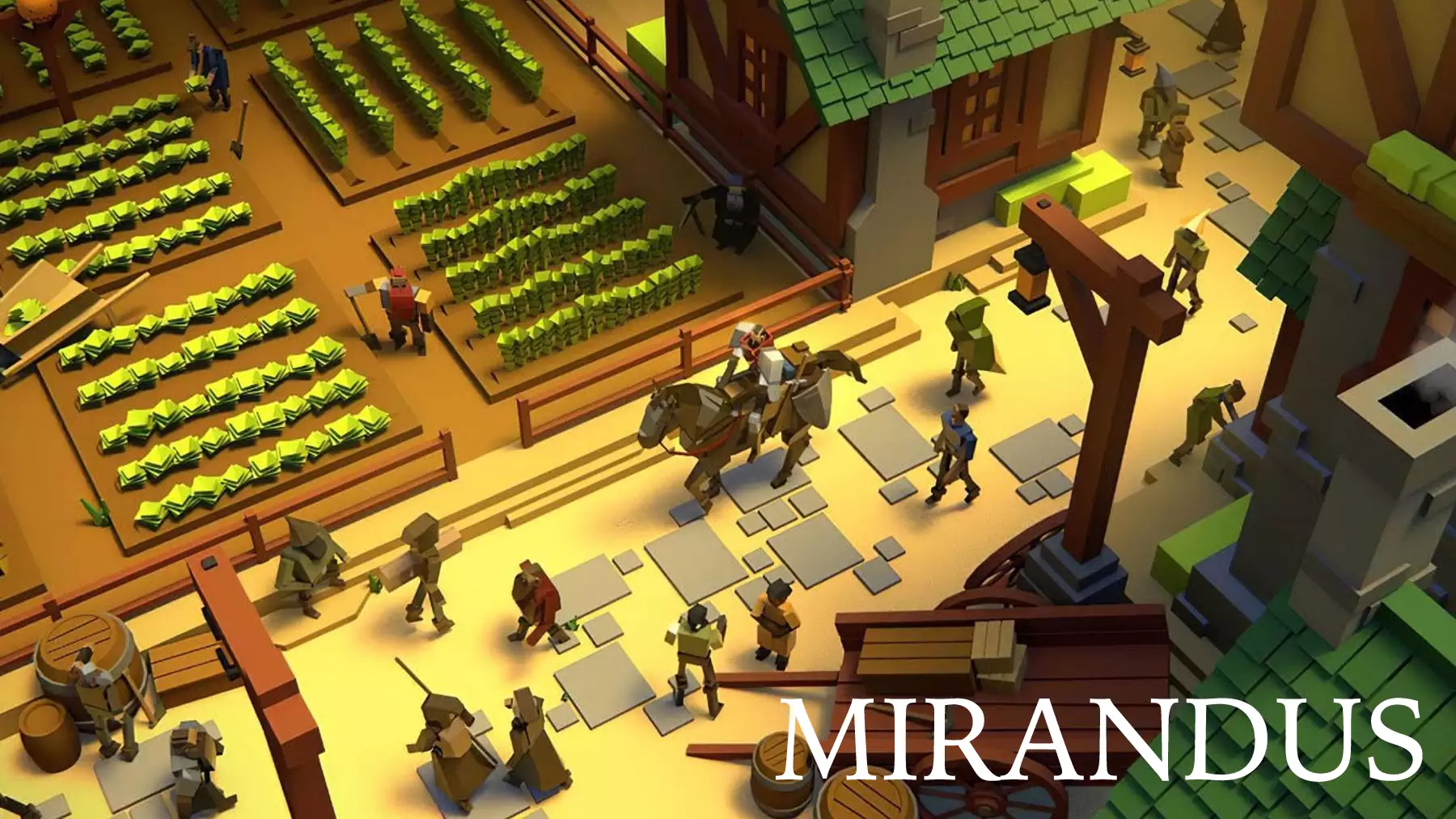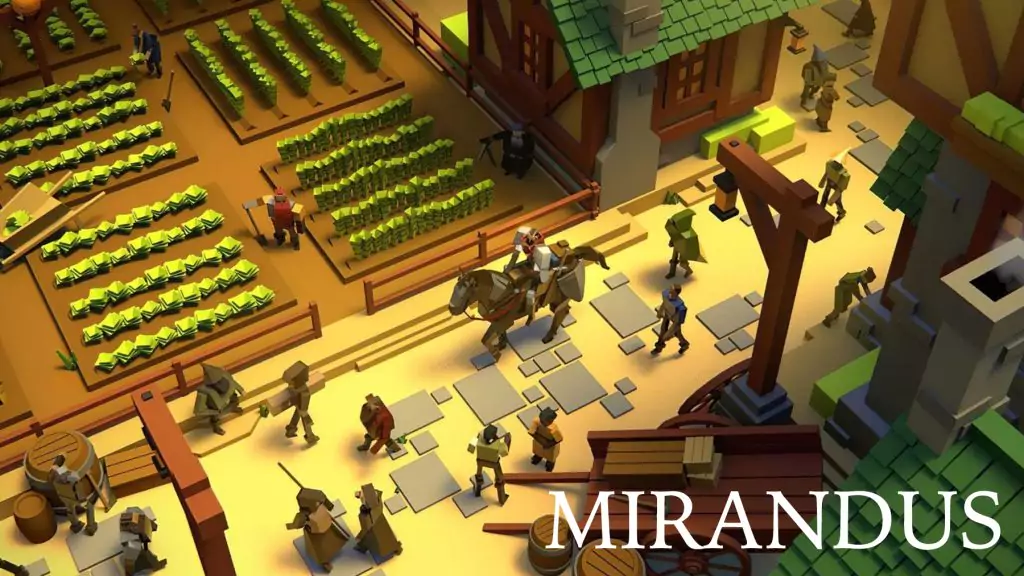 Materium serves as the in-game currency, obtainable by actively participating in Mirandus. Materium can be extracted from Mirandus as an ERC20 token and potentially traded on secondary markets.
Mirandus is one of the titles in Gala Games, an outstanding blockchain-based gaming platform. As of now, Mirandus opens playtests by schedule, but there is no fixed timeframe for the full release where it will be open for anyone at any time.