Mirandus Announced Latest Playtest with Exciting Rewards!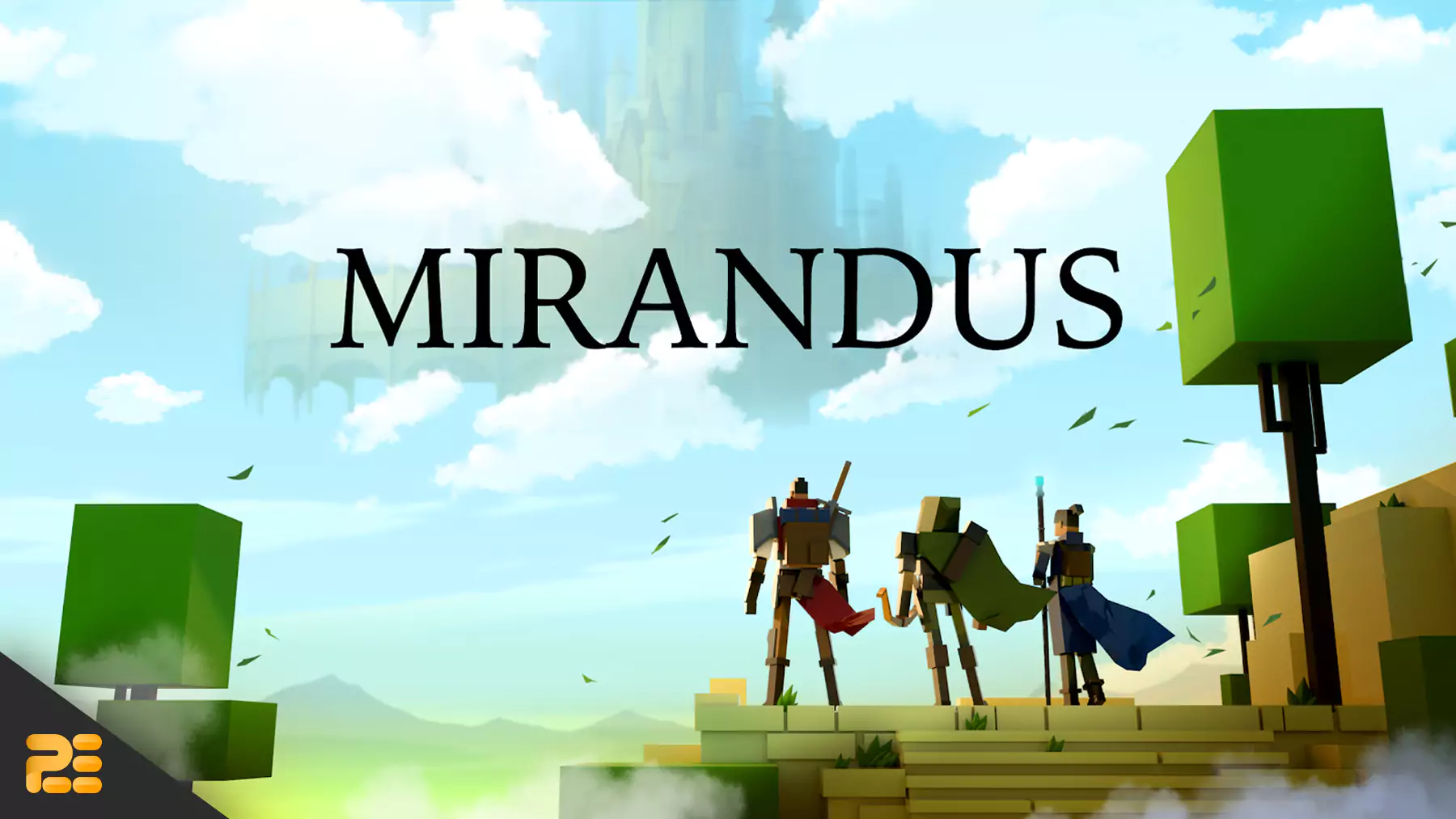 May Mayhem is upon us and adventure awaits! Mirandus, the epic fantasy RPG, is set to embark on its latest tech test, with one million MTRM tokens as rewards! Everything you have to know is here.
Mirandus Playtest
The goal for the Mirandus playtest is to have the players and their Exemplars simultaneously explore the world of Mirandus and experience the gameplay firsthand.
Since the first tech test, the Mirandus engineering team has been working diligently to improve the character skinning system and culling system, which are crucial for rendering a large amount of geometry in every frame and creating vast zones. Additionally, the team has been optimizing the build server by splitting up different disciplines such as animation, environment, and coding into separate branches to increase efficiency and speed up progress.
The team is aiming for May 15th for the latest Mirandus tech test to go live. So, mark your calendars and make sure not to miss this out!
A New Reward Structure
Unlike previous tech tests, this one merge with the May Mayhem event in Gala Games, and players who help with the stress test will be rewarded with a total of 1,000,000 MTRM (Materium) tokens, which are ERC-20 tokens. In the world of Mirandus, MTRM is magic that players can use to cast spells, craft the impossible, and even bring back slain heroes.
Boss Killer and Goblin Slayer Rewards
1. Boss Killer – This challenge requires players to compete to be the first to defeat the goblin boss known as "Mother" and claim the grand prize of 250,000 MTRM tokens. However, only one player can emerge as the winner of this challenge and he must complete a KYC requirement to claim the reward.
2. Goblin Slayer – The second challenge is for players to kill a goblin and be eligible to receive an equal share of the remaining 750,000 MTRM pool. However, there is a limit to how much a player can win and receive, which is set at $500 USD. This limit is imposed to avoid the need for the players to complete KYC requirements.
It's worth noting that the Goblin rewards are per individual exemplar, not account, and regardless of the exemplar's rarity, the MTRM pool will be split equally. For instance, if a player has two exemplars, they must kill a goblin with each exemplar separately to receive two rewards. Note
Exemplars are elite avatars with special abilities which allow them to perform certain actions in the game.
General Updates
Last week, the engineering team fixed the last known skinning bugs and what has been dubbed as "Floating Sword Syndrome," a caching error that affected gear transforms. However, performance remains the biggest hurdle, and while there has been a significant improvement, there's still work to be done.
On the Tavern Games, 50 brand new bots played Pokere all night, and by morning, all but two were out of coppers and still battling it out. The servers are stable, and the team is redesigning the cards for clarity purposes and working out the bugs found during their weekly tech tests. The team is having fun playing the game, and the 45 minutes that flew by in a blink of an eye is a good sign that they are close to achieving their goals.
Come, ye young adventurers, for the taverns are open once more! 🎲

🙅 No Exemplar necessary to play
🪙 New coppers every 6 hours
🍺 10x Mirandus Tankards to highest copper earners
📅 Open for 1 week

Find thy seat at the Three-Eyed Snake tables here ➡️: https://t.co/2ucpAC5puu pic.twitter.com/NYDL3cjQbg

— Mirandus (@MirandusGame) March 2, 2023
Tavern Games are a series of mini-games created for the taverns of Mirandus. They're easy to play and will be available to the community soon. There's no need for an Exemplar to play, so anyone can join in and enjoy the friendly competition with other players.
About Mirandus
Mirandus is an epic fantasy RPG that takes place in a vast world ruled by five player-monarchs. Unlike other games, Mirandus gives players complete freedom of choice with no maps or quest givers to guide them. Players can choose to explore the wilderness alone and battle monsters, join a monarch as a knight in their court, or establish their own shop in one of the five great citadels of the realm.
Mirandus is one of the game titles offered by Gala Games, a unique blockchain-based gaming platform that incentivizes players with digital assets like cryptocurrency and NFTs for their achievements in playing any of its games. For a more comprehensive understanding of the Gala Games, refer to our detailed guide available here.