Rebel Bots Xoil Wars Beta is Launching on October 24!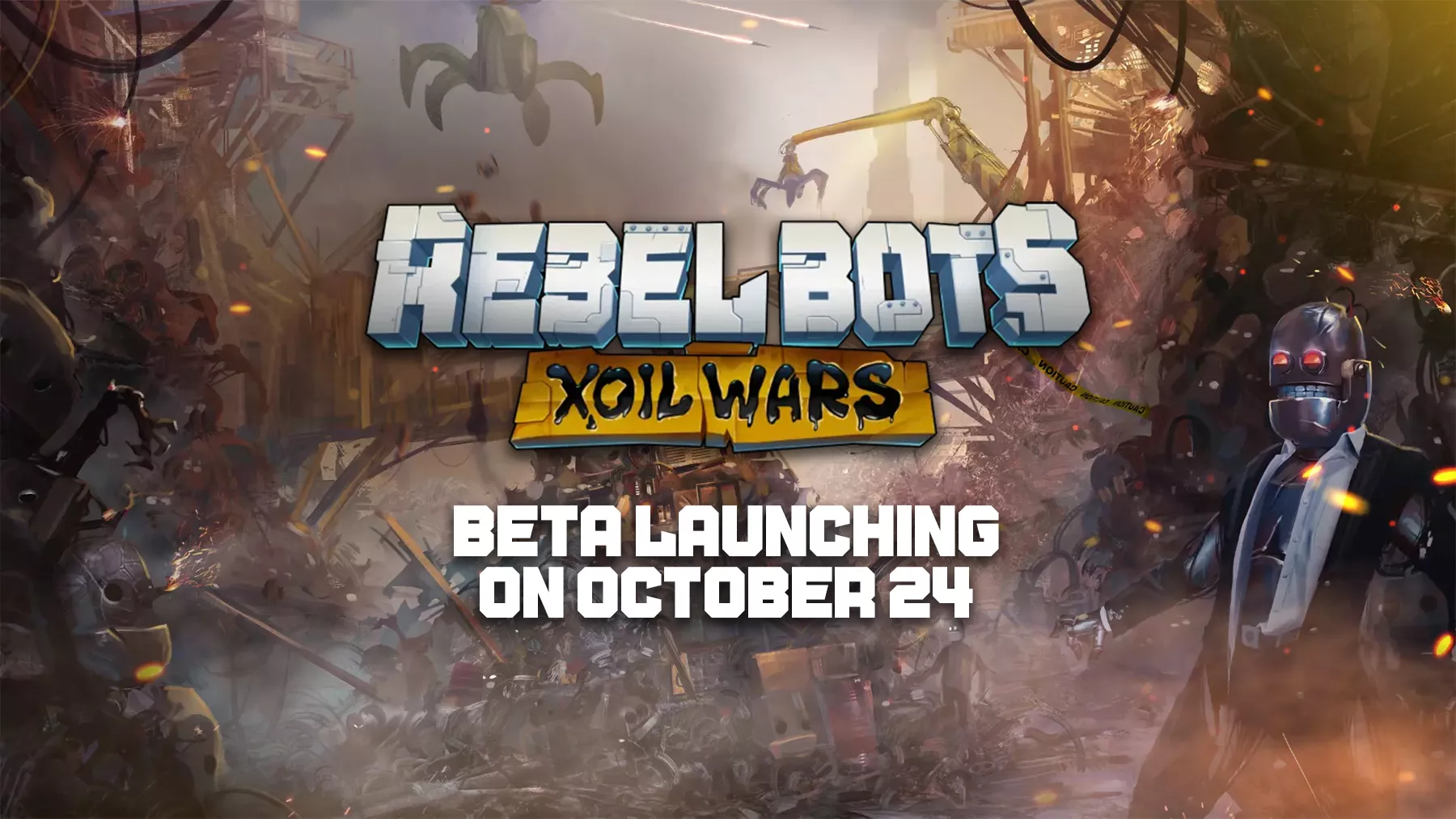 Rebel Bots Xoil Wars beta is finally landing on October 24, 2022, as announced on their Twitter post. Are you one of the lucky few hundred beta testers? Let's talk about what you should anticipate on October 24th!
🤖The team from Rebel Bots is proud to be launching the Xoil Wars Beta on Monday 24 October at 8AM (Central US) 🔥

🚀Beta testers watch out for your welcome packs and non-testers can join our streams in discord!

⬇️Check out our sneak peak! pic.twitter.com/G8Jf6jua7L

— Rebel Bots (@REBEL_BOTS) October 19, 2022
The 350 players accepted for Rebel Bots Xoil Wars beta access were requested to complete an onboarding survey. Recently, the team sent an email to the lucky testers containing the welcome pack, which includes important beta testing details.
Before anything else, it should be reminded that the Beta is not the final version of the game. Bugs and errors are expected to be reported to the team in order for the game to be enhanced further. As a tester, you can report bugs via beta surveys, support/bug reports, voice chat sessions, and discord beta chat.
For more info about the journey of Rebel Bots Xoil Wars before finalizing the beta launch on October 24th, read here.
How long will the beta last?
The first beta testing phase will last for two weeks so make sure to give your time "testing" the game. During the two-week period, you can play daily at 0500 UTC and 1300 UTC.
The testers must follow the instructions at www.xoilwars.com to connect their Beta wallet, install Xoil Wars, and play. The beta game only supports Android v9+ and Windows 10+ devices.
RBLS Reward Program
As promised, the beta testers will be rewarded with 500 RBLS tokens which will be vested for a period of six months. To guarantee receiving this reward, you have to complete the 3 components: Reward 1:150 RBLS, Reward 2:150 RBLS, and Reward 3: 200 RBLS. For reward 1, their 3 written surveys (on-boarding, during, and after) must be completed. For reward 2, the testers must share what they enjoyed about the beta on their socials for a minimum of 3 posts. And for reward 3, they must participate in one of the beta testing feedback sessions in Discord voice chat.
Available Features
1. Downloading and logging into the app
Initially, testers may only log in using the QR scan function. The team recommends using the Metamask wallet (your Beta wallet) to complete the QR scanning.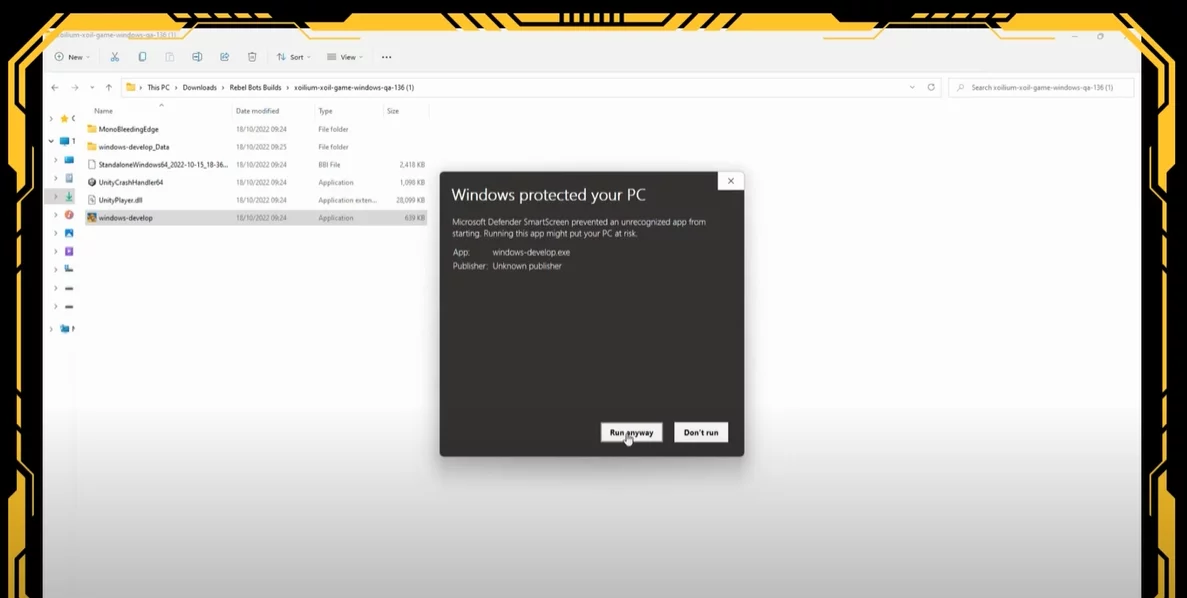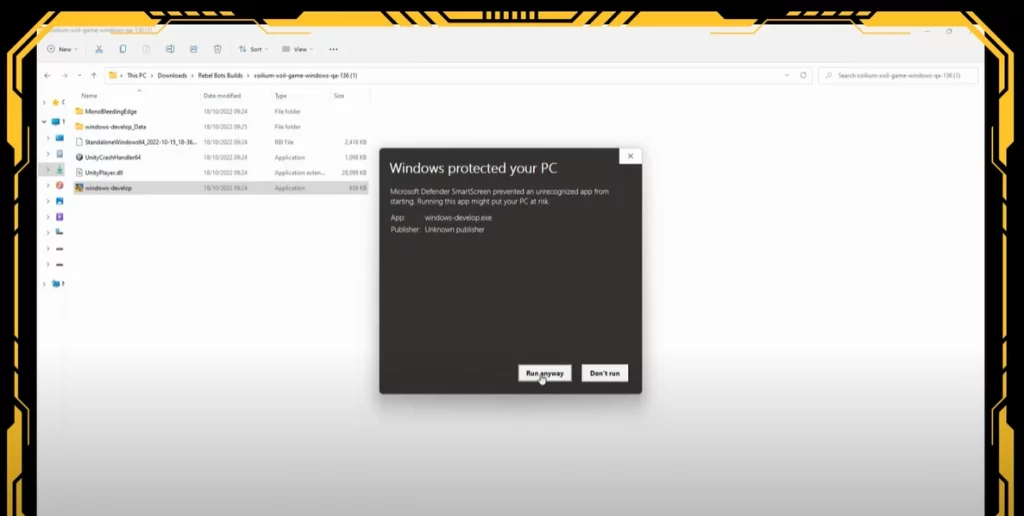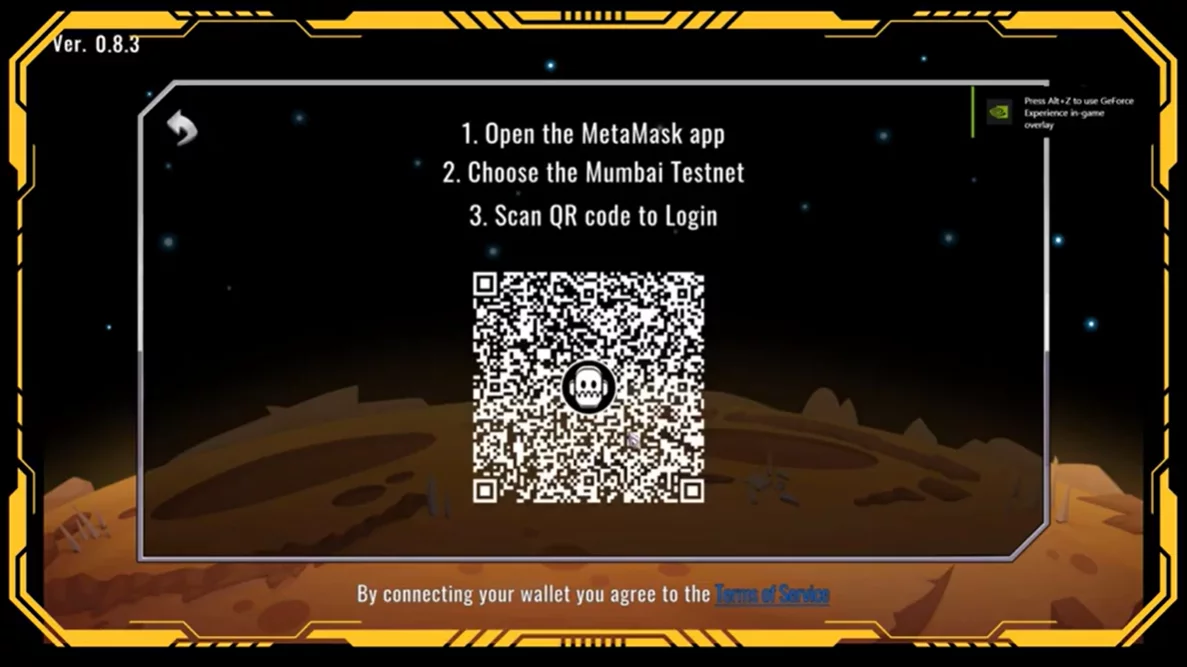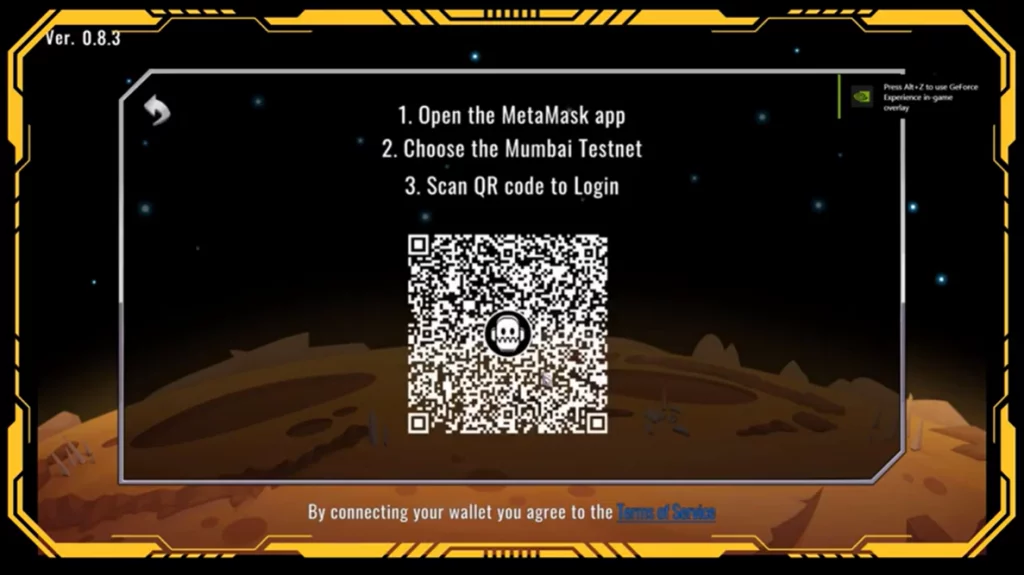 2. Using the player base home screen to navigate and interact
You may explore going between the various buildings, your player profile, the central statue, side menus, and entering PVP battles. Building actions will be mostly unavailable, but you can still see and interact with parts of the interfaces.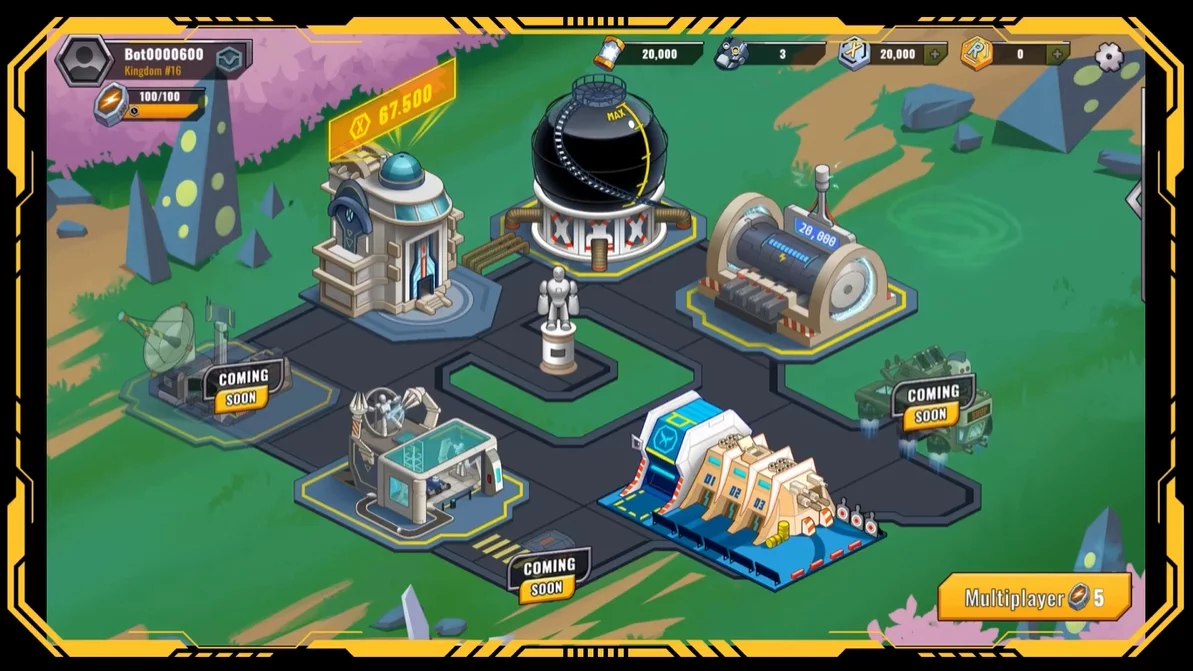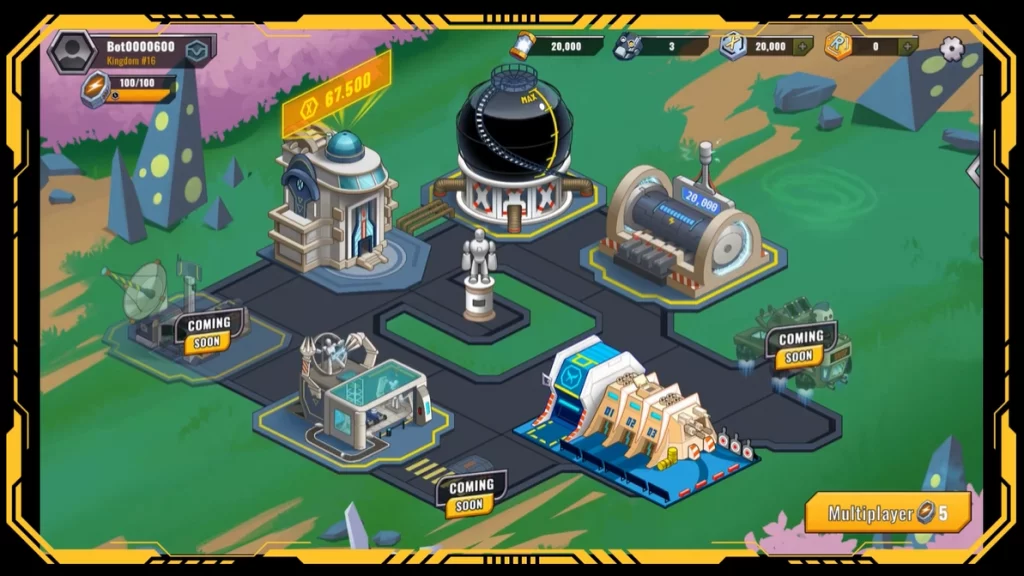 3. PVP matchmaking
Before you enter PVP, you should set the formation of your fighting bots.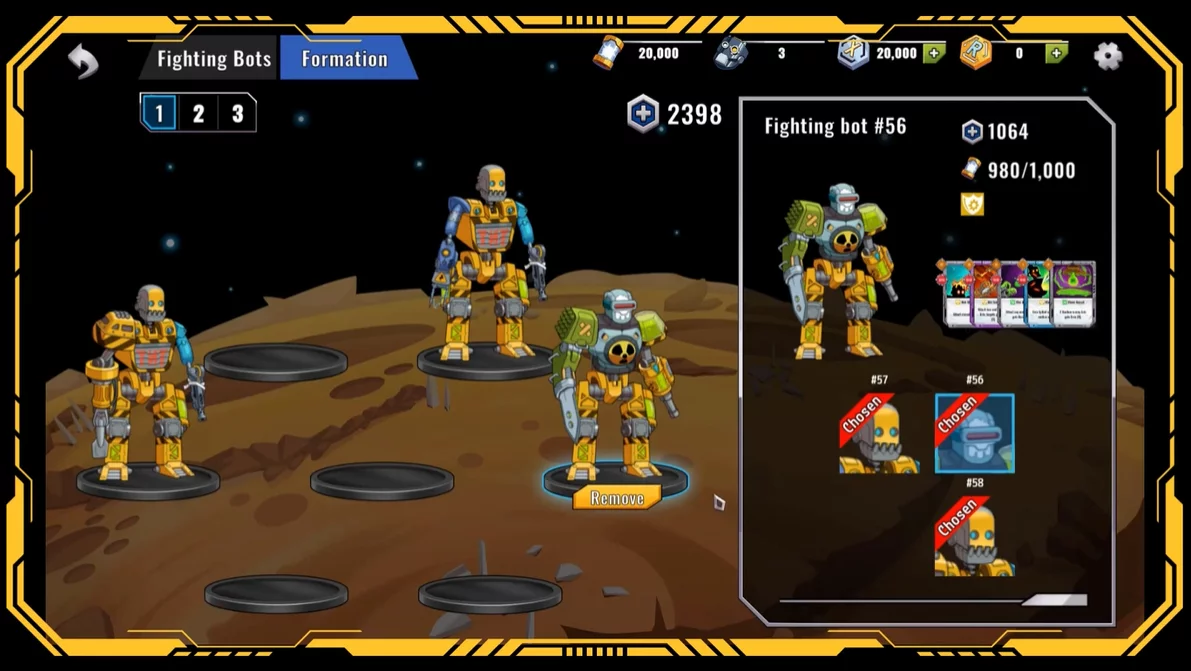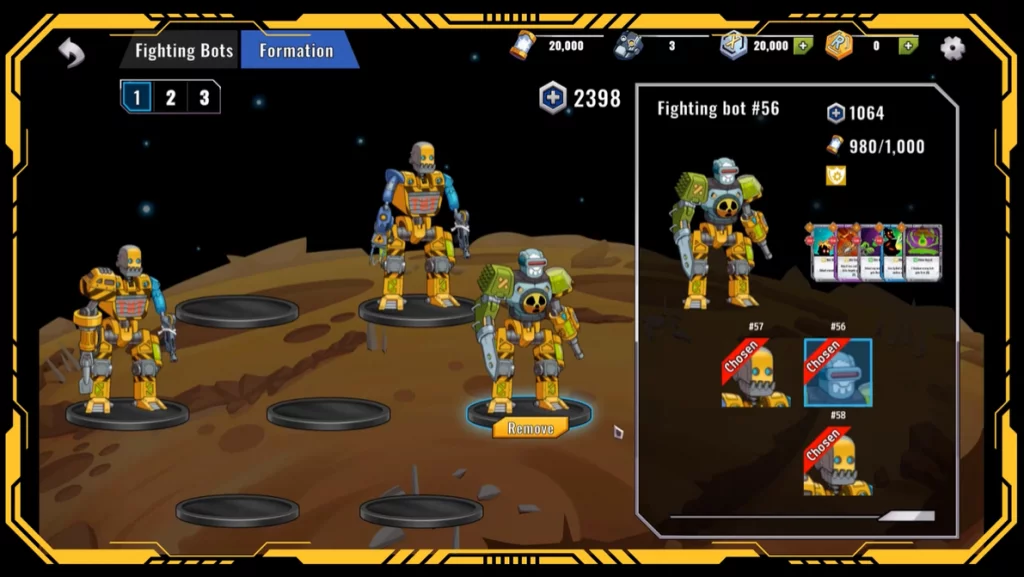 Once you are ready to fight and there is another player available, you will be matched to battle. However, in order to combat in PVP mode with a very limited number of testers, two players must be available at the same time, so players may need to request a play partner via Discord.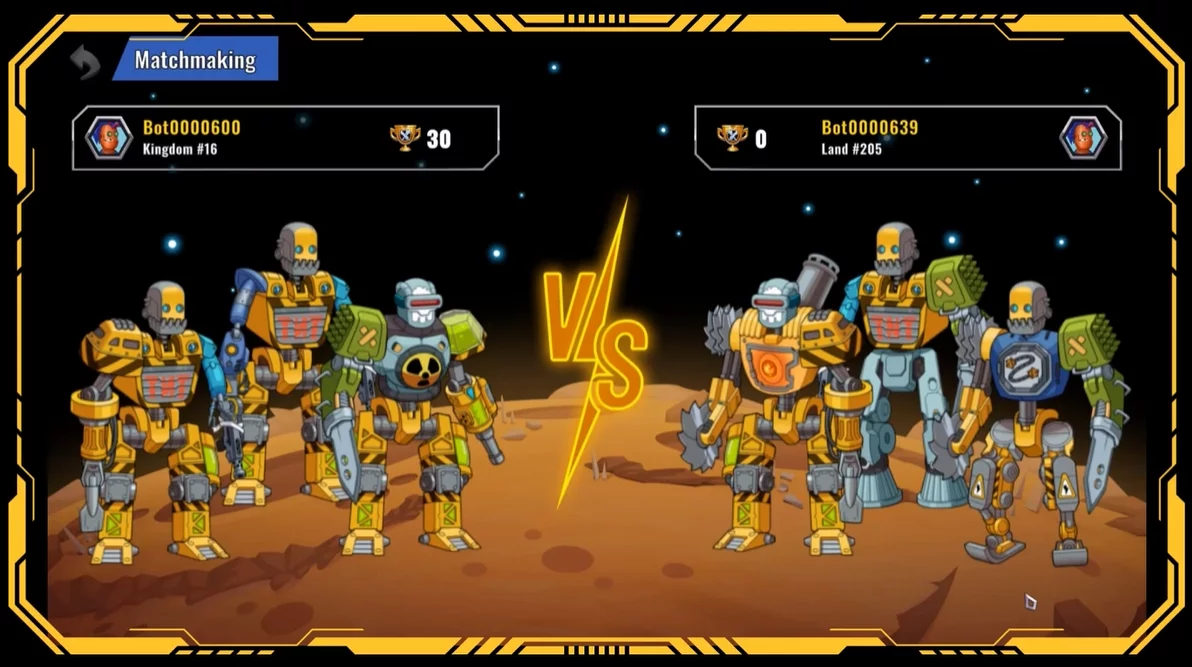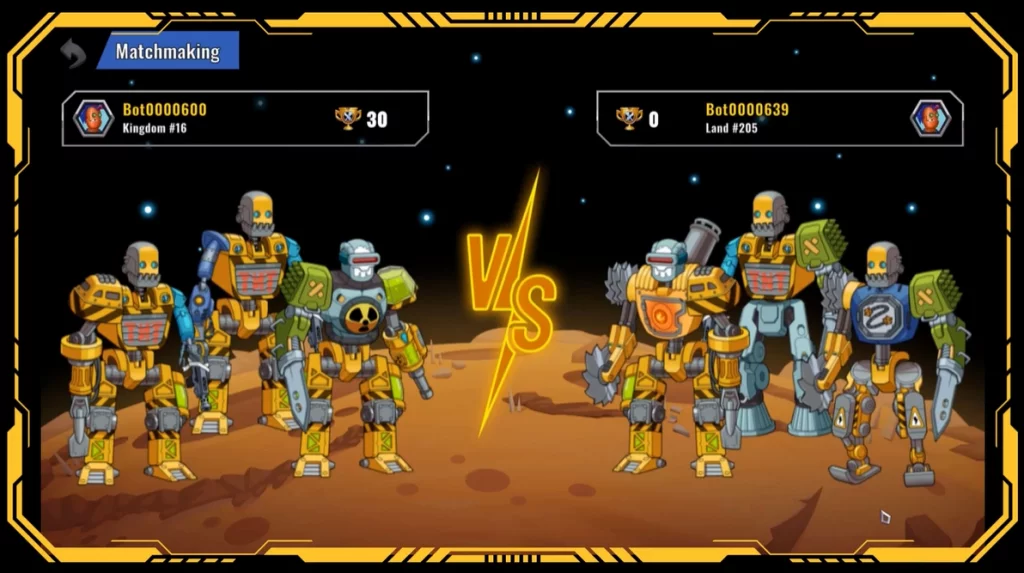 The PVP match kicks with a card mulligan, in which you discard unwanted cards before playing your deck against your opponent.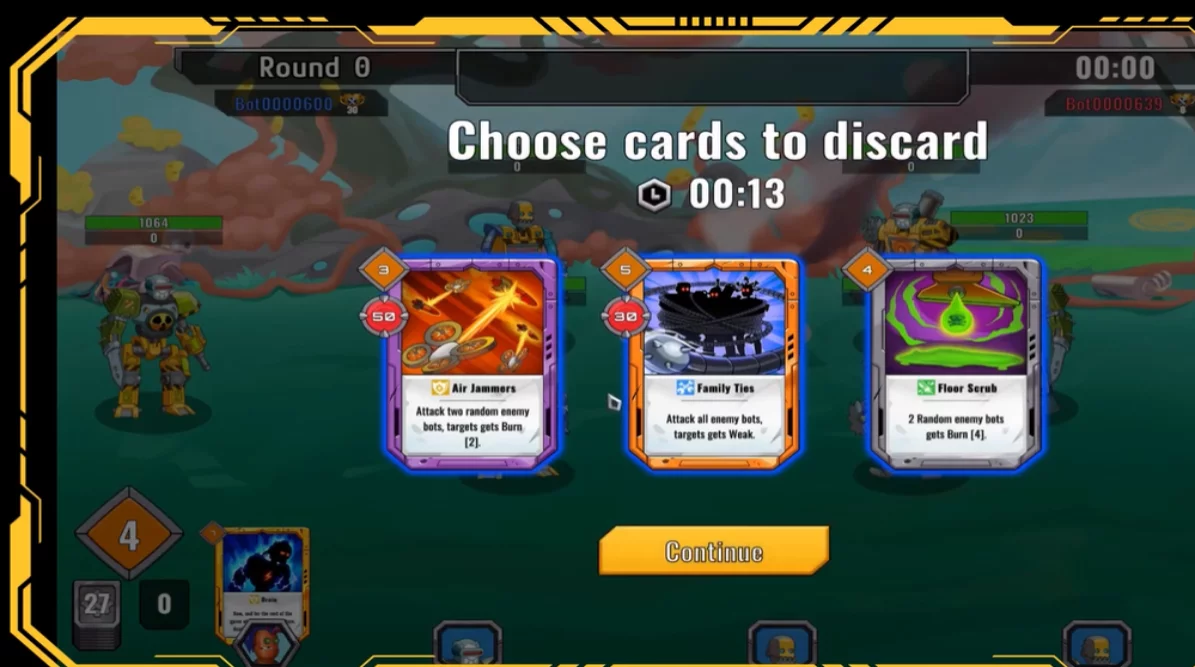 When all three bots on one team are destroyed, the battle is over.
4. Gameplay flow and interactions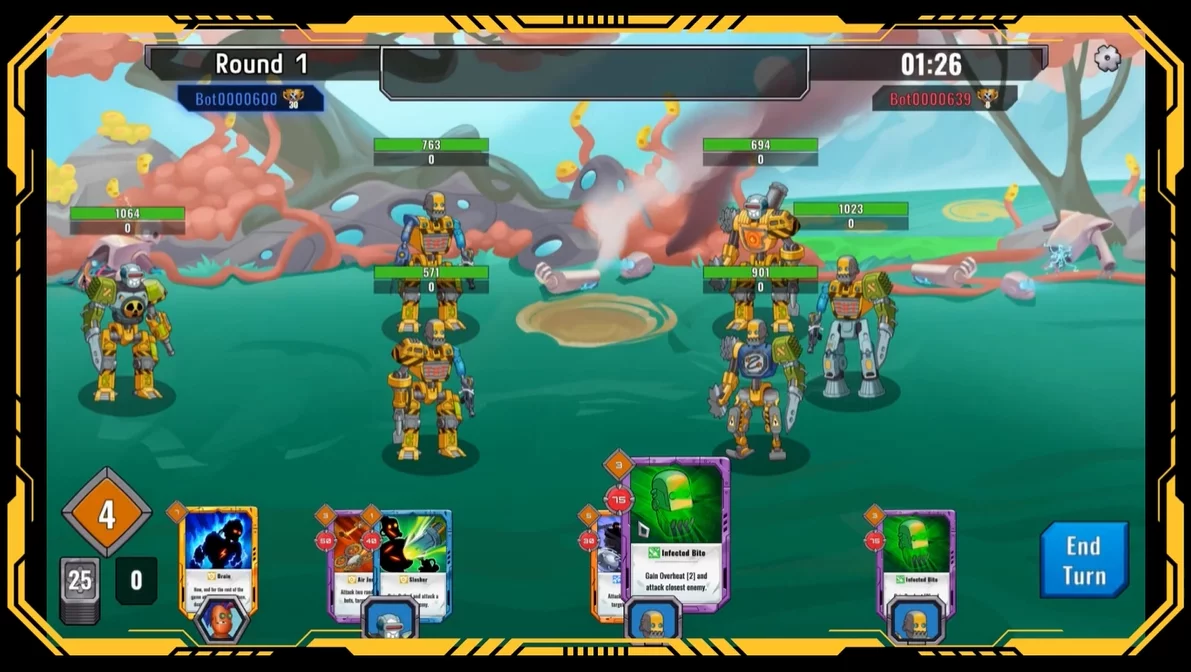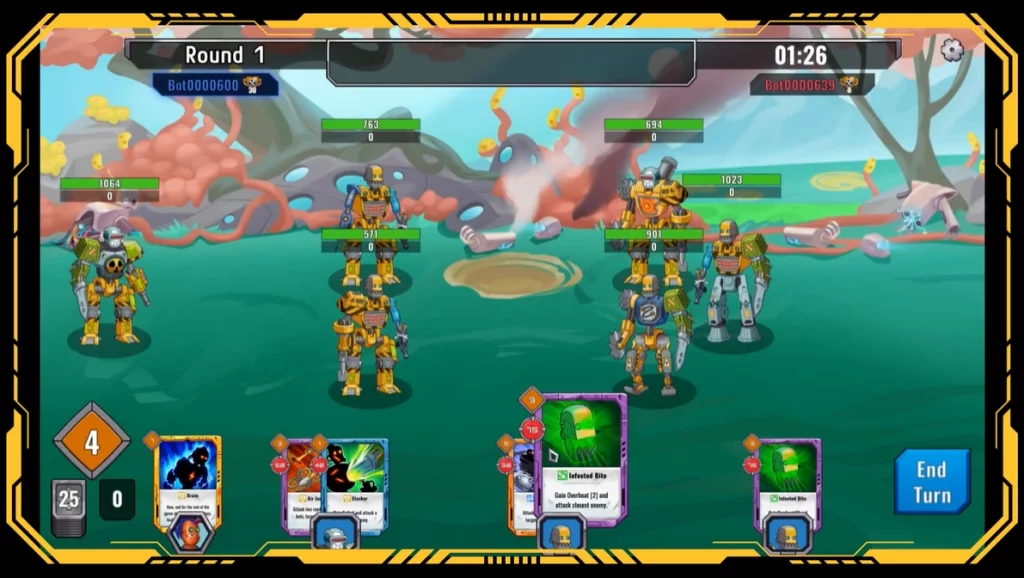 5. Some battle animations
It should be noted that not all cards/animations are included and matched to the correct cards. To make the game interesting enough for early testing, the team selected a range of cards and effects. After another round of testing, Rebel Bots intends to release the full game with all of its features.
Unavailable Features
The team listed the following features which are yet to come in the game:
Some battle attacks/buffs/debuffs/animations
PVE battles
Building fighting bots
Parts/rewards drops
Parts shop
Game external features (rental system, guild dashboard, marketplace)
Token deposit/withdrawal
Kingdom Lord features
Kingdom/Player Chat
Daily challenges
Leaderboards, Leagues/badges, etc.
You may still engage if you are not one of the 350 Rebel Bots Xoil Wars beta testers! During the two-week testing period, the Rebel Bots moderators will be holding Discord streaming sessions to demonstrate how the Beta looks.