The Ultimate NFT Action RPG Stella Fantasy Launches Global!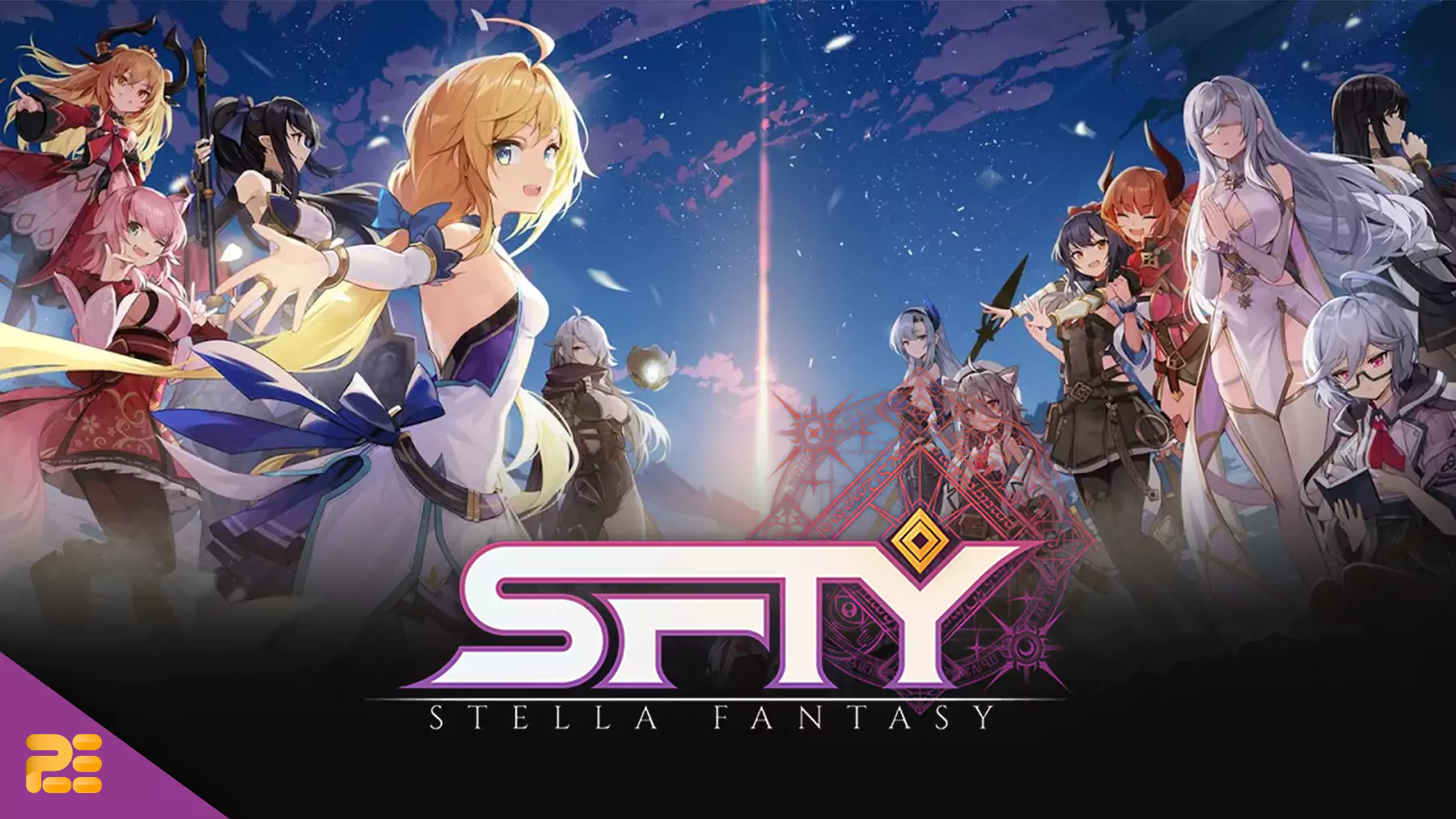 Stella Fantasy, the new and exciting NFT Action RPG, has just launched globally! If you are a fan of anime, you will definitely love this game. Let's explore what Stella Fantasy has to offer.
🚀 The wait is over!#StellaFantasy has just launched global with
2,000 Anime Character NFTs with FULL in-game utilities 🎮

Mint at 🔗 https://t.co/WrKJ2nWw0X

No more waiting for utilities in your NFTs
Stella Fantasy ☞ Mint Now & Play Now#Web3 #BCG #RPG #Anime #Game pic.twitter.com/bcbxXd1w4H

— Stella Fantasy (@rStellaFantasy) April 13, 2023
What is Stella Fantasy?
Stella Fantasy is a free-to-play Action RPG game that revolves around collecting anime-style characters as NFTs. Players can immerse themselves in the game's world and engage in battles against different foes while watching their characters grow. The items and characters obtained during the game can be stored as NFTs in players' wallets, providing them with the opportunity to earn economic rewards for participating in the Stella Fantasy ecosystem.
Key Features
Stella Fantasy offers various content for acquiring and interacting with tokens and NFTs. It has a hub called Frontier Town where players gain resources for activities and character enhancements, and Abyss Rift for combat play which offers greater rewards compared to other single-player content.
Players may also engage in PvP combat and Ranked PvE challenges to grow their character. The game has NFTs such as characters, gears, and runes that players can acquire and enhance through private land and Abyss Rifts. These NFTs can be traded in the Marketplace or used by the player.
What really distinguishes Stella Fantasy from other games of the same genre is that players control a full party of four different characters at the same time. To overcome the various obstacles presented in the game, players need to possess two key abilities. Firstly, they must possess quick reflexes to evade enemy attacks and accurately time their own skills. Secondly, they need to have strong teamwork skills to effectively coordinate with their teammates.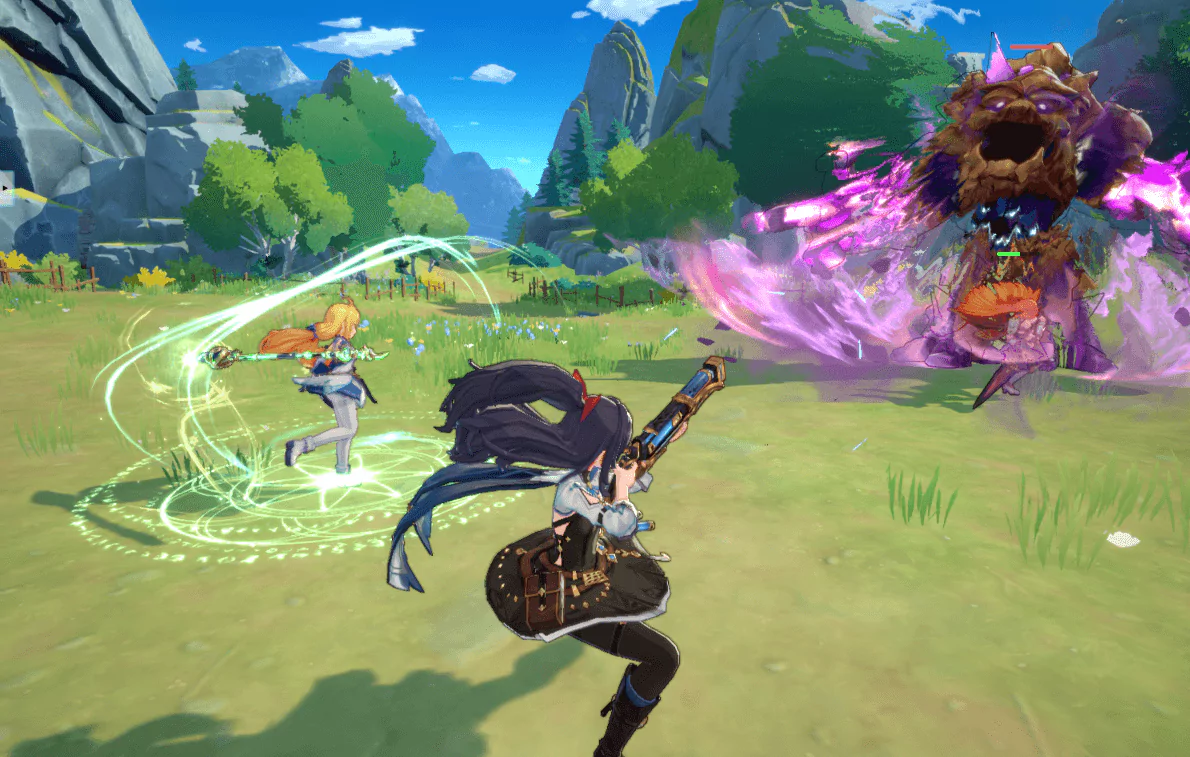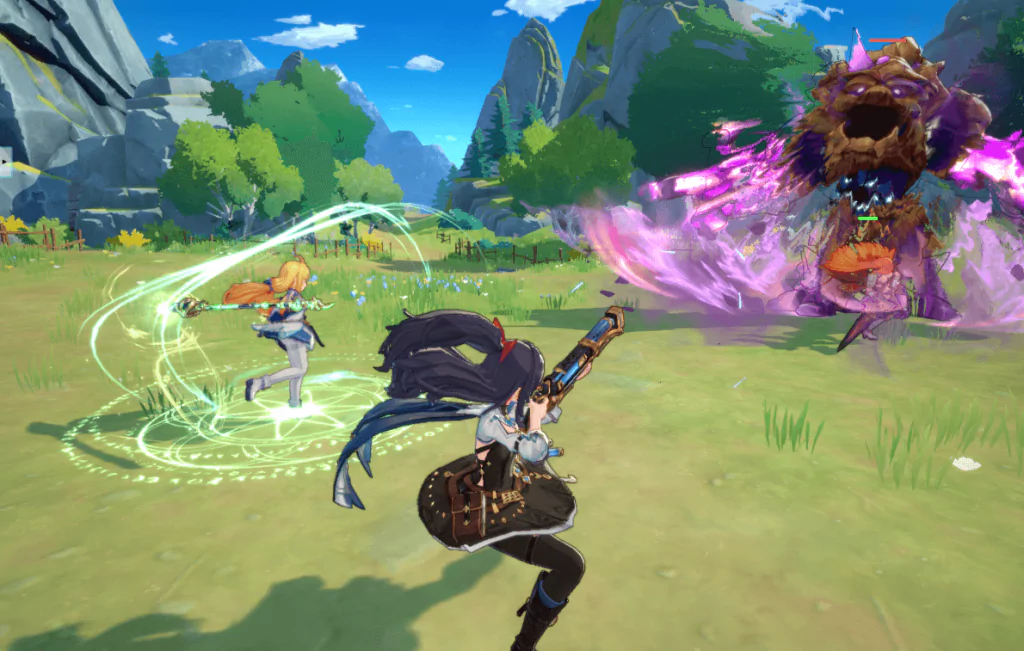 Game Flow
Stella Fantasy revolves around three main components: Town Management, Combat Gameplay, and NFT Crafting.
In Town Management, players go to their private lands to earn resources, which are necessary for crafting NFTs, progressing through the main storyline, and preparing for combats in Abyss Rift. Combat gameplay is essential to earning rewards, and well-developed characters perform better. The resources earned from private lands and rewards from Abyss Rifts are used to craft valuable NFTs, which can be traded or used for character growth.
The Team
Stella Fantasy is developed by Ring Games, a team of professionals with years of experience in diverse industries. The team partnered with renowned global venture capitals and guilds to bring you the ultimate gaming experience.
Play-to-Earn
Stella Fantasy introduces a "Play-to-Earn" system, which allows players to earn in-game currency and NFT assets by simply playing the game.
The more a player engages in the game's ecosystem, the more rewards they can earn. Additionally, players can earn economic rewards by holding the game's governance token, SFTY. You can earn STFY by paying in Abyss Rift (main combat battles), Team Tag Battle (seasonal competitive PvE), and Miracle Arena (Seasonal competitive PvP).
SFTY has the following use:
Awakening Character NFT
Crafting High-grade Gear NFT
Purchasing High-grade Item
Crafting High-grade Rune NFT which is a future update
Buying Your NFTs
When you go to Stella Marketplace, you will first be offered a StellaBox in the Stella Shop and next the characters (heroes) and gears in the Marketplace tab.
A Stella Box contains various heroes with different drop rates. For now, you can purchase the Standard Stella Box which costs 0.4 BNB or 129.34 USD. The Limited edition Stella Box will be available soon for a limited time. It will contain season-limited characters.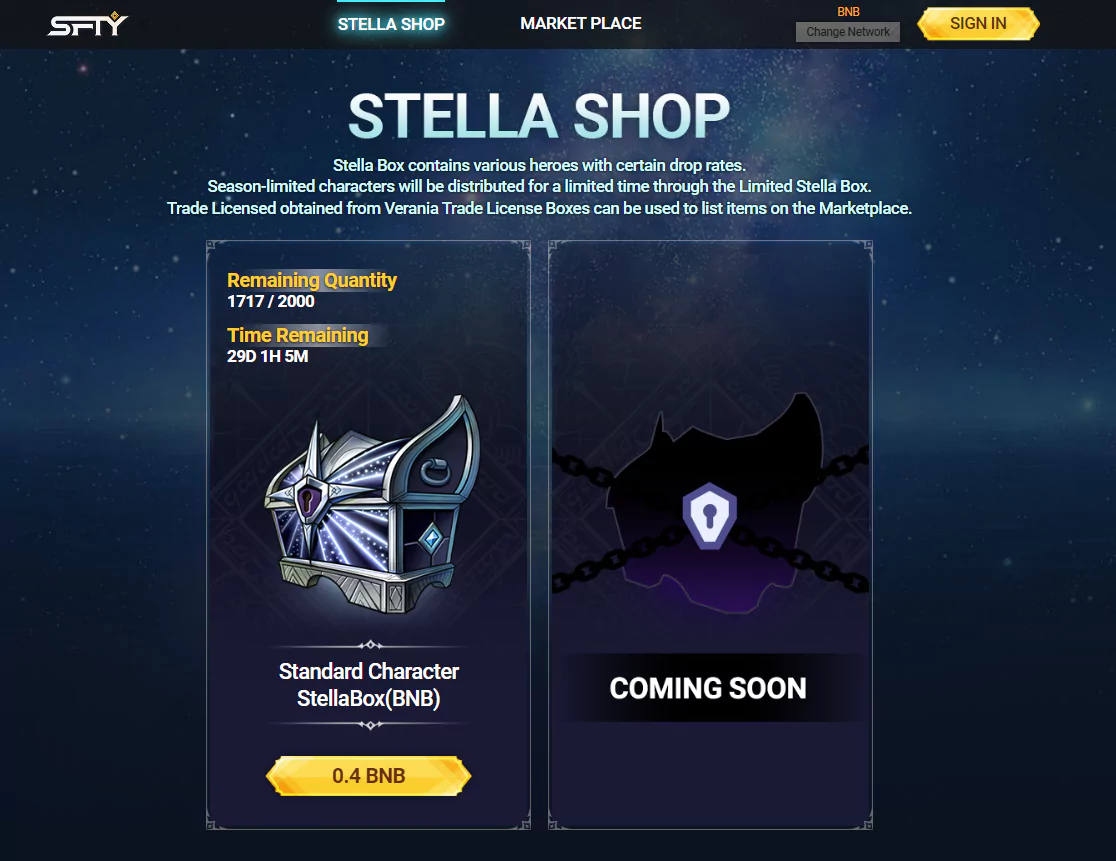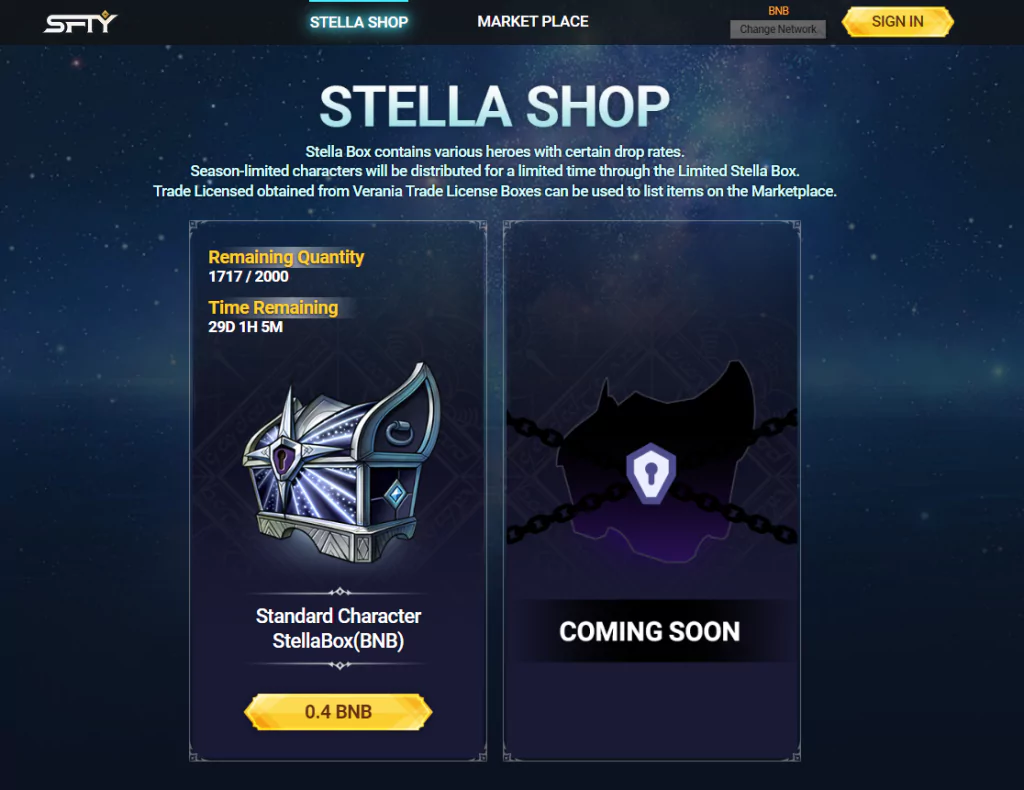 Important!
To have complete access to the marketplace, you need to create an account and connect your wallet.

To create an account, enter your email and password, and verify your email address. Finally, connect your wallet and sign the confirmation to complete the process.
You can buy various heroes in the Marketplace which are displayed in different values as priced by the sellers.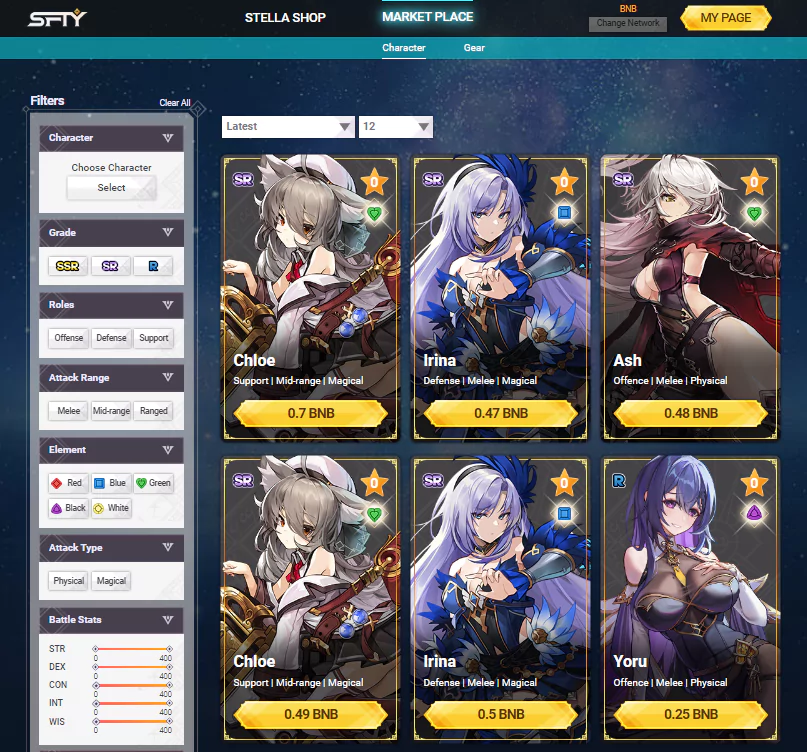 A filter is available on the left side part. You can filter the heroes based on character, grade, roles, attack range, element, attack type, battle stats, production stats, awakening, and passive skill.
Besides the characters are the gears. You can filter the gear type, grade, main option, sub-option, required level, required stats, and gear enhancement.
How to Buy?
To buy heroes and gear, simply choose the desired item and click on it. For instance, if you wish to buy Irina, select her card.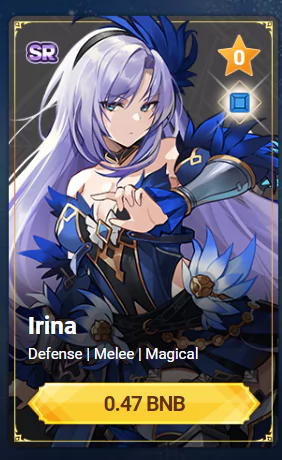 The page will show more details about the item so you can review it before buying. If you've decided that you want it, click "Purchase".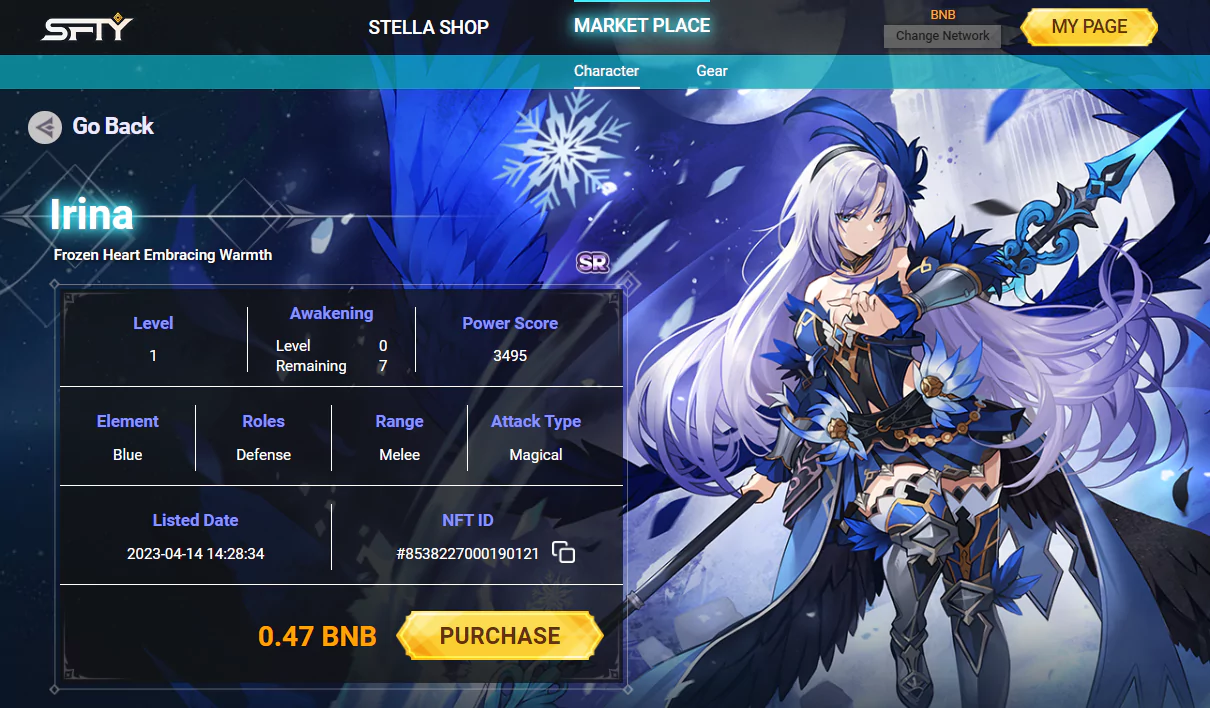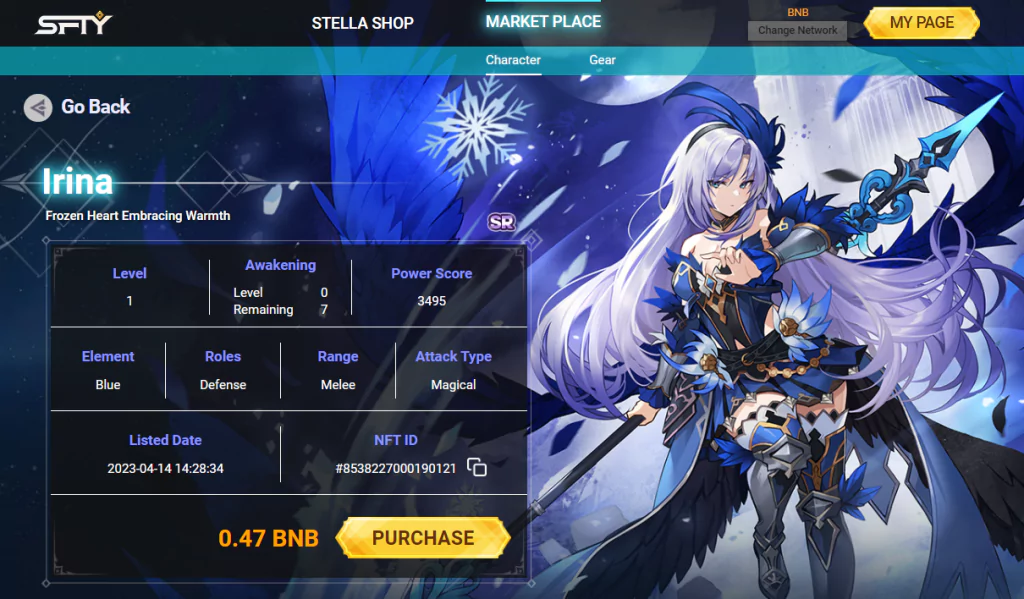 Finally, you will need to confirm the transactions in your wallet and you're done.
With its recent launch, joining now means you'll be one of the OG players. So why not jump into this exciting world and see what all the hype is about? Join their Discord server today and start your adventure in Stella Fantasy!