Free-to-Play NFT Card Game! | What is Splinterlands?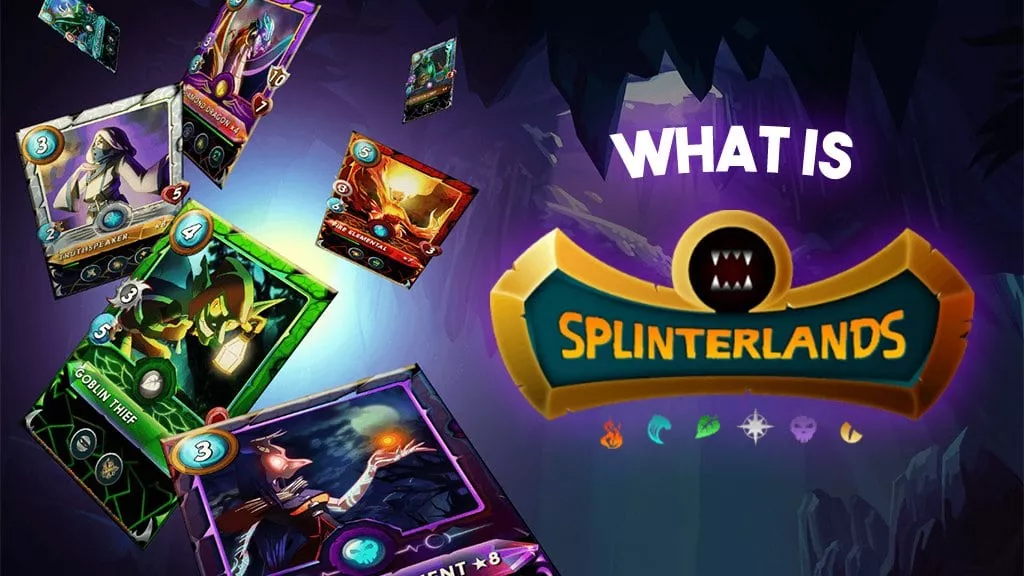 Have you heard of Splinterlands? Like Axie Infinity, an online play-to-earn game with over a million users and counting – Splinterlands is a digital NFT card game. Will Splinterlands be the next big blockchain hit?
What exactly is Splinterlands?
Splinterlands is a free-to-play, digital, collectible card game built on blockchain technology. Players match with an opponent based on ranking score, and then the winner is rewarded. The more battles you win, the higher rank you grow, and the more rewards you will reap!
At first, players start with a complimentary set of cards to play the game. You may obtain additional cards by purchasing Booster Packs or specific cards from other players in the marketplace. Each Booster Pack contains five random cards with at least one guaranteed to be Rare or better. Another way to gain cards is by completing daily quests and season rewards.
Can we earn rewards without investment?
To earn real money from the game, you have to obtain the Summoner's Spellbook. This allows you to earn from gameplay, choose a unique account name, access your blockchain account keys, and much more. You can purchase the Summoner's Spellbook from the in-game shop for 10 USD. Once you have this Summoner's Spellbook, you can also buy Booster Packs for just 2 USD each!
Splinterlands works under Hive Blockchain – a public, distributed, and decentralized blockchain platform running quite a significant set of applications. The Hive Blockchain offers fast and free transactions, which is always a bonus!
What games is it similar to?
Splinterlands is similar to Magic the Gathering and Heartstone, where you also build up a collection of cards, which all have different stats and abilities, and use them to battle other players in skill-based matches.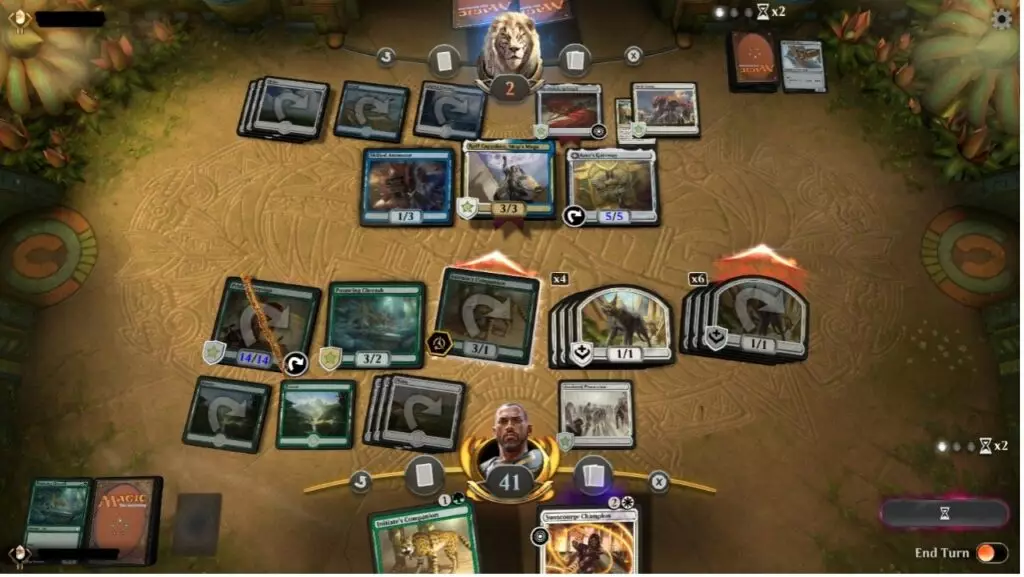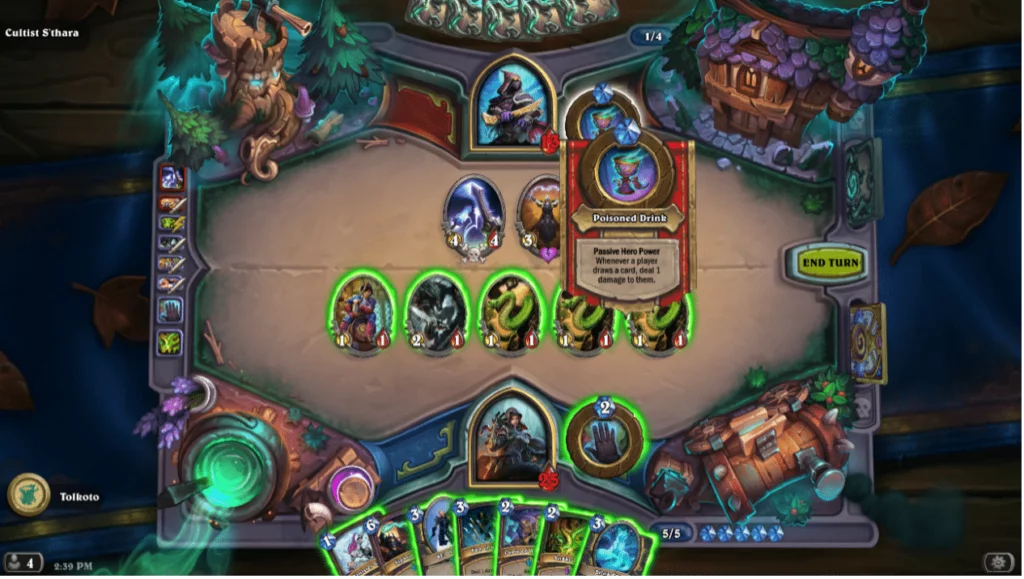 How to play?
To battle against other players, click the "Battle!" menu option at the top of the screen. You can choose between Ranked or Practice battles. Playing ranked matches will increase your rating as you win, which earns you greater rewards at the end of the season. You are given a random set of battle parameters and conditions, as well as some info on your opponent. From there, you have a few minutes to choose your cards strategically.
Your team of cards will consist of a Summoner card and between one to six Monster cards based on the given battle parameters. After that, the battle will begin playing automatically based on the predefined game rules. The first team to destroy all of the Monsters on the opposing team will win.
Winners' rating points will increase. As the rating increases, you will enter into higher leagues which will unlock higher level cards and greater rewards. A 3-win streak will give you a 2x bonus to your rating. How awesome is that?! Do you know other card games that reward their players for hitting win streaks?
Playing in Tournaments and completing Daily Quests will also give you rewards! In tournaments, you can compete to win a share of the total prize pool. For Daily Quests, you need to win a certain number of battles against a specific Splinter type. Remember that the Summoner used in the battle must be from the Splinter specified in your quest for the win to count towards your quest progress.
Splinters

What is the in-game currency?
Dark Energy Crystals (DEC) are the official in-game currency of Splinterlands. You can earn DEC in various ways, and then you can use them to purchase items and boosts! This can help you advance on the leaderboard.
You can also trade your DEC tokens with other players on various third-party platforms. However, if you play for free (free-to-play), you cannot earn DEC unless you buy the Summoner's Spellbook. With DEC, you can purchase cards, skins, lands, potions, and renting cards. You can earn DEC through Ranked Battles, Tournaments, and Daily Quests. As of today, DEC is equivalent to $0.00756449 or PHP0.38.
The team also launched their governance token Splintershards (SPS). Currently, SPS is equivalent to $0.390076 or PHP19.60. Splintershards works under Decentralized Autonomous Organization (DAO) via a series of smart contracts operating on Binance Smart Chain (BSC). The token can be staked to earn more, which you can then trade to DEC to use in-game.
How to start?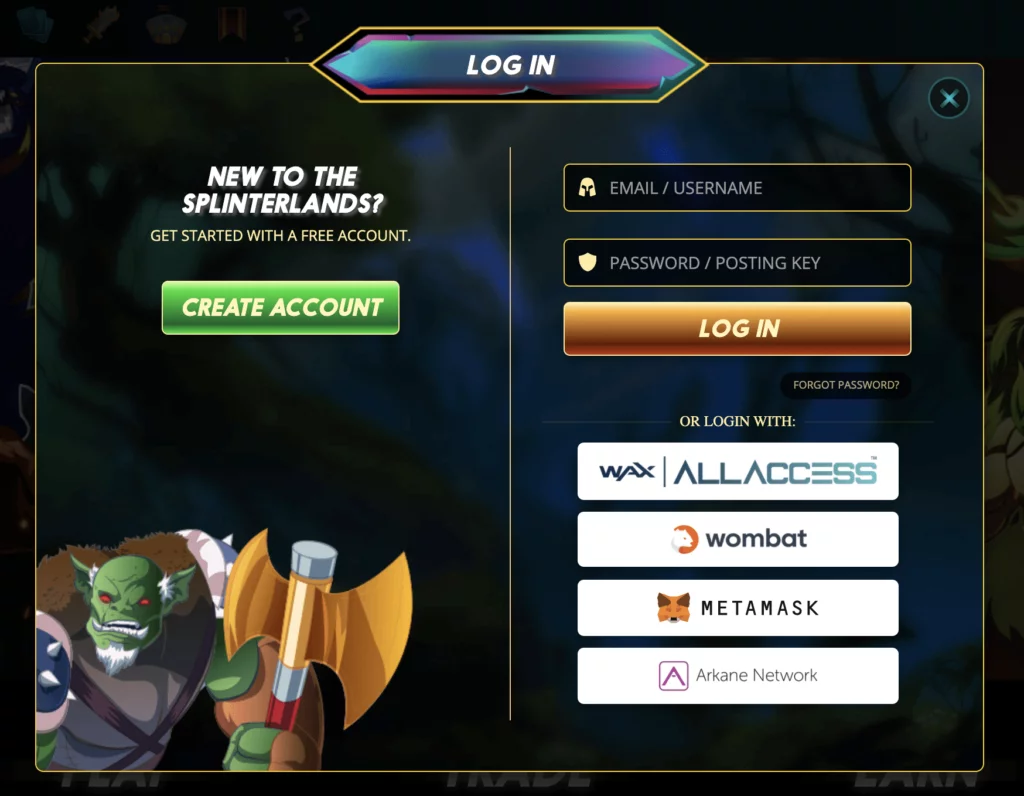 To start with Splinterlands, you can download and install the game on Google Play Store. In the game, you may connect your Gcash and buy Summoner's Spellbook. However, this mobile version is still in the Alpha phase. Thus, keep in mind that you will experience some bugs while playing. You can also play on the desktop by clicking "Play Now" here and logging in through Metamask.
Splinterlands is on the rise, with around 120,000+ battles played by the community per day! Do you want to join the league? Visit their website and start playing!
To get more updates about rising play-to-earn games, news and leaks, make sure to always check in at P2ENews.com.