Will Guild of Guardians be the DOTA of Axie Infinity Style Games? (P2E DOTA?)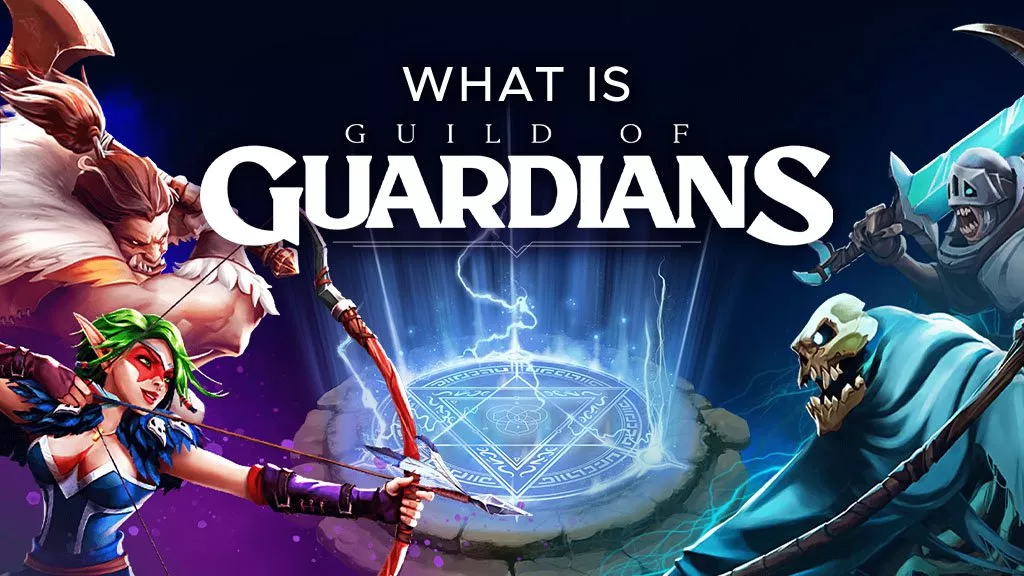 What is Guild of Guardians?
Guild of Guardians (GoG) is a mobile Role-Playing Game (RPG) and taps into a play-to-earn business model, where those who play actively can sell their rewards to other players. This game will allow players to turn their gaming passions into assets.
The game is developed by Stepico Games and published by Immutable. This is a partnership that combines Immutable's expertise and technology in the blockchain gaming space with Stepico's proven ability to develop mobile games, and will deliver an industry-breaking game to players.
How Does it Work?
In Guild of Guardians, the way to create Non-Fungible Token (NFT) items is through Guild Crafting which is the game's primary play-to-earn mechanism. Players who are in a Guild will contribute resources to the Guild 'treasury' which can be used to craft various items. Everyone that contributes will earn a payout when the crafted NFT item is sold on the marketplace.
Guild of Guardians will run on Immutable X, allowing NFTs to be earned and traded free of charge! Immutable X is an open-source protocol that allows anyone to develop their own decentralized marketplace, blockchain-based games, and various other decentralized applications facilitating instant trades with zero gas fees.
Watch their pre-Alpha gameplay here: https://www.youtube.com/watch?v=LipigeWbMZM
Will it be Similar to Axie Infinity?
Guild of Guardians and Axie Infinity are both play-to-earn games that use NFTs to reward their players, plus items, heroes (characters), and tokens that can be sold for real money! Buying in GoG's Marketplace and cashing out your earnings will require the same process as Axie Infinity's. So if you are an Axie player, having transactions in GoG will not be strange to you since you have already had experience using crypto wallets and exchanges.
One difference is that Axie's gameplay won't let you choose the team you battle, basically who to play against. Axie also does not allow you to play side by side with a team mate or friend (yet). Similar to Mobile Legends and Dota, Guild of Guardians will allow you to play alongside your friends! Guilds are a central part of Guild of Guardians. The game will embody the social cooperative aspect of games.
Their awesome Cinematic Teaser says it all! Watch here: https://youtu.be/FvpSXeUhL9s
The Game Raised 2 Million USD in 60 minutes?!
The company announced that it has raised 3 million USD as part of the first wave of its Founder's NFT sale in June 2021. Having 2.8 million USD raised within the span of 24 hours, 2 million of it was raised in the first hour alone!
The sale included various NFTs including guilds, heroes, pets, and energy boosters which ranged between 200 USD and 100,000 USD in price.
The game will be released on iOS and Android aiming for an early 2022 go-live.
Do You Want to Get Involved?
Join more than 130,000 other Guardians who have pre-registered!
Sign-up your email on their website to get early access to the presale: www.guildofguardians.com. You may also join their Discord channel to find out more about what they are up to: https://discord.com/invite/USVjNrFXSp and on Twitter for leaks and memes: https://twitter.com/GuildOfGuardian.