Play-to-Earn: A Deeper Appreciation of Its Positive Impact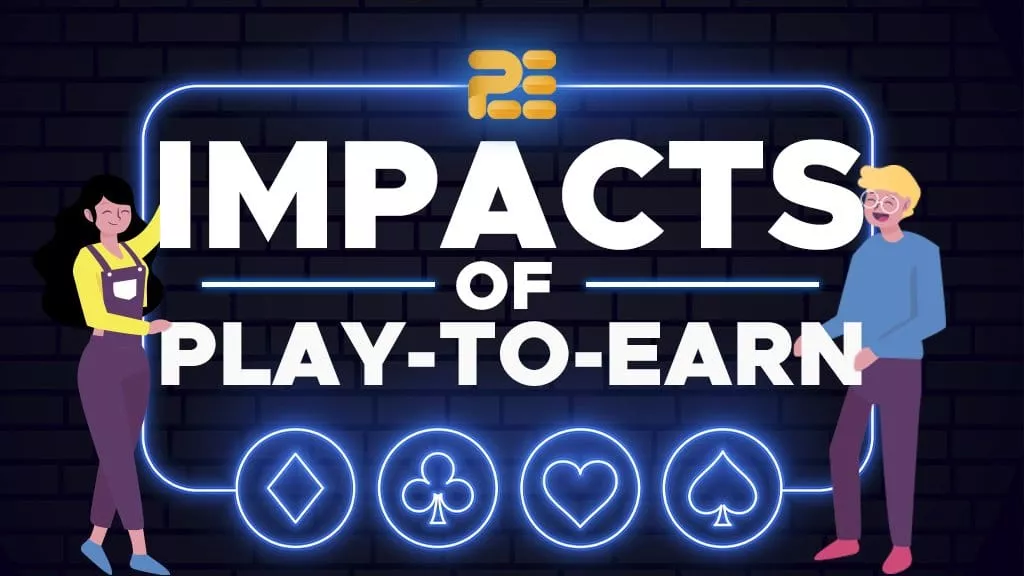 We have always talked about how the play-to-earn (P2E) space revolutionized views on blockchain technologies. And notably, it's vast positive social and economic impacts on its players, investors, creators, and the overall ecosystem. 
However, what does it look like on the ground? Here are some examples and instances that might help us visualize the impact of the P2E (and by extension, NFT spaces) in our lives at the moment.
P2E played a part in helping people cope with the uncertainties of the global pandemic
Many articles were posted on the barangay (American equivalent: village/township; European equivalent: district) in a northern Philippine city called Cabanatuan where its people improved their lives by playing and investing in Axie Infinity — making the most of its inherent scholarship systems.
To quote an example, the highest attainable minimum daily wage in the Philippines comes at P537 (~$10.50). Yes, you've read it right. It's not $10.50 per hour – it's $10.50 per day. Through playing P2E games, people can uplift their lives in the best way possible.
The pandemic affected us all: movement restrictions, lockdowns, unemployment, and existential issues. The play-to-earn space provided a way for people to cope. It provided relief. People could earn an additional income – and enjoy doing so at the same time. 
A man's change is another man's lifeline
An article on tech content aggregator site HackerNoon asserts that P2E games have a practical positive impact on their users.
The article argues that P2E games give players more financial freedom in their everyday lives. Helping players buy groceries for their families and other necessities. Allowing them to cover utility bills and settle other financial expenses (family debts, bank loans, etc.). Players have used the money to improve their day-to-day lives.
Going further, for the tech-savvy investor (and highly-motivated scholar), P2E games have allowed people to get out of poverty, pay debts, and get out of the cycle of powerlessness that they feel due to financial insecurity.
Here's a quick quote from the article itself:
"…They are able to buy a motorcycle or car, pay for a new house, and even enjoy a couple of other luxuries in life (such as being able to travel, having a new gaming rig, etc.) – in other words, P2E games have given players the chance to empower themselves financially and participate in the revival of the economy at the same time."
Considering the increasing anecdotal and wide-ranging written evidence supporting these claims, one can safely say that yes, the P2E space is a liberating and refreshing factor in everyone's daily lives.
And yes, through these examples, we can see the value of P2E games.
Social change through games
Entities such as Yield Guild Games (YGG) and AcadArena have launched initiatives that allow players to gain much-needed revenue as scholars. Empowering them and eventually turning these players into active partners and investors. 
These entities reinvest money earned into their respective community and spaces, promoting further positive impacts. One just has to go to Google and witness all the anecdotes and programs they run. Even the most skeptical soul out there would agree that these games and communities can become a force for good!
Scholars are people too
There was an interview published by a gaming and popular culture website in the Philippines where a scholar of a foreign Axie guild described his daily life. Scholarships provide great opportunities. And though it may come with its limitations, scholars learn to be patient, resourceful, and creative with the things that they have.
We caught up with the scholar and asked him what the five things that defined his life as a scholar were. These were edited for clarity:
SLP:

very good money, especially in the local context.

Exposure to P2E Games (and NFT):

always useful.

New friends:

from the scholar program.

Gaining real-life leadership experience

: since I was assigned as a squad leader, I've learned how to delegate responsibilities and manage people. It's also the first time in my life that this has happened, so it was empowering for me!

Entertainment:

 I actually enjoyed playing the game and kept myself entertained even though I was at the lowest point of my life. Even though it's a stressful game at times, I'm still happy that I play Axie!
Yes, scholars are not just robots grinding day and night – they are real people. People like you and me. People who lead everyday lives, experiencing all the ups and downs along with it. 
Question to our readers
What do you think about the positive impact of the play-to-earn space nowadays? Do you agree with the above? Do you have a different experience?
__________
DISCLAIMER: None of the writings on the website constitute financial advice. P2E News is intended to be a P2E gaming news and updates portal, discussion hub and content/opinion/review aggregator. Furthermore, please do your own research before investing in any NFT/P2E game out there. Better yet, consult someone within the profession to form an informed stance on your possible investments. For more leaks, news, and tutorials, always check in at P2ENews.com and follow us on social media.