The Future of P2E and NFT Games in 2022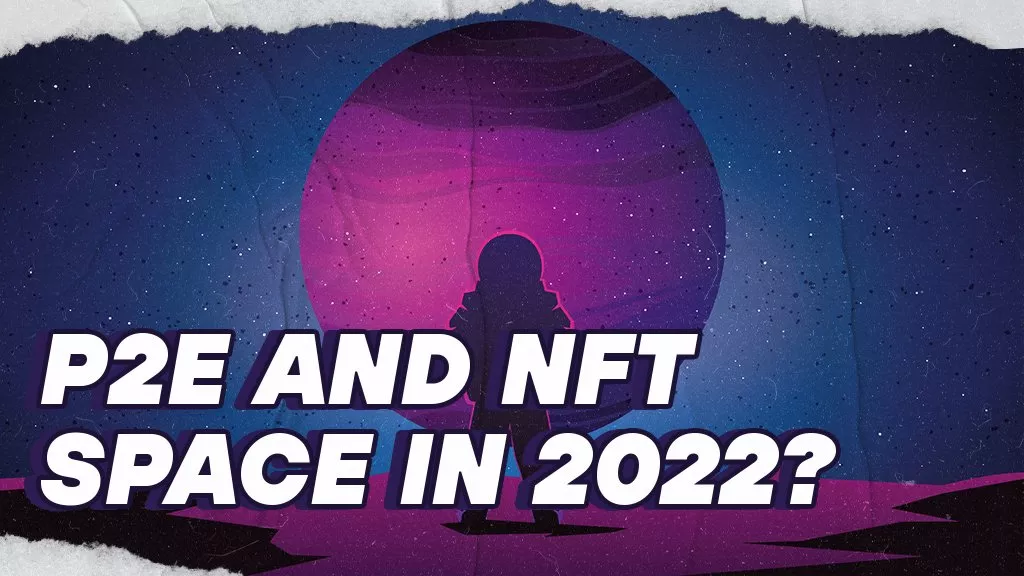 2021 was the year of all-time economic highs, flashy new features, and an explosion of interest in both the play-to-earn (P2E) and non-fungible token (NFT) spaces worldwide.
In addition, the (arguably positive) social and economic impact that these spaces contribute globally have become a major focus in the coverage of these sectors – both in print and on social media. Just search Twitter, Facebook, and elsewhere for tangible evidence of these. There's a metric ton of examples of people whose lives have been uplifted and empowered by games such as Axie Infinity and Pegaxy, among hundreds of other titles out there.
P2E and NFT Games in 2022
In 2022, it's going to be bigger. However, it'll have a different flavor from the previous year. The focus will be on building permanent and thriving communities around the games that occupy the P2E and NFT spaces. And then turning these communities into actors that give value to the game and serve as both ambassadors and partners that would not just have a value-based relationship with the game (i.e., scholars) but would have a symbiotic relationship that lasts beyond ATHs and dips.
Investors in the space, both retail and institutional (aka guilds, funds, etc.), are opting to lock their liquidity and "give it back" to the game. And they are hoping to become partners in an ever-likely future where both the P2E and NFT gaming sectors will play a key role in shaping our everyday lives.
Former scholars have turned into managers and investors themselves. And now they can pay it forward and give others the opportunity to improve their lives. To give others the ability to experience the joy, challenges, and rewards of these games. All sides of the playing field become active participants in a burgeoning digital economy. And a new generation of content creators, artists, and peripheral actors stand to benefit from the bright year ahead in the P2E and NFT space.
Challenges and Hurdles Ahead
Of course, challenges are to be expected when being at the forefront of new ideas and technologies. We're building the early blocks of what could be an expansive, interactive, and interdependent metaverse.
For instance, the main challenge now is to actually make games that will have a community loyal and supportive of the game simply because it's enjoyable. Not just because they can perhaps earn money from it. But instead, because it employs good, clean game designs that could be appreciated even if we removed the P2E/NFT tag from it.
Who knows, 2022 may become the year where P2E and NFT games actually start to infuse cultural and/or global aesthetics and lore into their games. There are so many new territories and directions in which these games can grow!
Obviously, it's not easy. Otherwise, everyone would have started a P2E and NFT game project out there. Having a dedicated team and a well-written whitepaper or roadmap does not guarantee success. There will always be obstacles to face along the way as the industry grows and evolves.
What Will The Future Hold?
Given that both the P2E and NFT sectors are both volatile and ever-changing, we can presume that not all projects will take off. There are going to be plenty of challenges along the way. And these projects and endeavors may take longer than expected to materialize.
Yet, this uncertainty is the very essence of what makes P2E and NFT a bright and sunny place to be. Even with the downs and inevitable speed bumps, there's nowhere to go but up and forward.
Since we expect 2022 to be the year when these spaces leave an indelible part of our lives, we do hope that stronger, wider communities and well-designed, well-thought projects become the themes of this year.
2022 will be the year when P2E and NFT games become fixtures of our lives. They're here to stay, and there's nothing apart from a world-ending apocalypse that's going to stop it.
Do you think that the fate of the P2E and NFT spaces will be bright this year?
__________
DISCLAIMER: None of the writings on the website constitute financial advice: P2E News is intended to be a P2E gaming news and updates portal, discussion hub and content/opinion/review aggregator. Please do your own research before investing in any NFT/P2E game out there. Better yet, consult someone within the profession to form an informed stance on your possible investments. For more leaks, news, and tutorials, always check in at P2ENews.com and follow us on social media.